in paid partnership with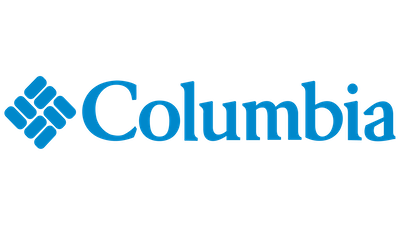 If "winter weather" is code for "hiding under the covers" in your vocabulary, remember this dose of Norwegian wisdom: "There's no such thing as bad weather, only bad clothing." While you can't upgrade the weather, you can upgrade your gear — particularly with Columbia's sleek new Omni-Heat Infinity line. Its signature feature? Gold.
The precious metal lines the world's most innovative gear, from astronaut helmets to Columbia Sportswear, thanks to its reflective properties ideal for heat amplification. For outdoor lovers, that means all-day warmth for a winter full of fresh-air excursions, whether it's hitting frozen trails like the Norwegians or hopping from one quaint coffeeshop to the next like the Danes.
Of course, proper clothing isn't the only winter hack to learn from high-latitude cultures. Here are six ways to stay cozy and warm all winter, whether you're in the States or jet-setting abroad.
1. Go hygge-hopping like the Danish
Few cultures embody hygge — a high-latitude quality of coziness, comfort, and contentment — like the Danish. Take their warm and charming bistro and bar culture as proof. Cozy digs abound throughout Danish destinations like Copenhagen, whether it's the café-lined and cobblestone Jægersborggade block or the colorful Nyhavn district. Here, travelers and locals alike go not just bar-hopping, but "hygge-hopping," from one charming waterfront venue to the next.
But you don't have to travel abroad to try your hand at the cozy fun. Seattle is one of America's ultimate hygge capitals, and the city's Pioneer Square, a cobblestone expanse that glows beneath strings of warm lights, is a great place to practice this Danish pastime. Hop from quaint coffeeshops like Elm Coffee Roasters to cozy cocktail bars like Damn the Weather, and don't forget to zip up that Columbia Omni-Heat Infinity jacket to stay toasty from points A to Z.
2. Experience a Finnish sauna
Finland takes its sauna-going seriously, to the point that Finnish saunas made the UNESCO Intangible Cultural Heritage List in 2020. This isn't your typical resort steam session: In Finland, sauna patrons sweat, sans clothes, in a space heated anywhere from 170º to 230º Fahrenheit. Then, still naked, they run outside and leap into a frigid lake or river, or roll around in the snow, before heading back into the steamy sauna to rinse and repeat.
You can try this "UNESCO experience" throughout Finland — there are a whopping two million saunas speckled across the country. But even stateside, there's a movement to make Finnish-sauna culture mainstream. Head to Minneapolis, where the Kickstarter-funded 612 Sauna Society, a community-owned mobile sauna unit, lets folks partake in the Finnish tradition. And, while this experience is often clothes-free, it's always handy to have your Columbia Omni-Heat Infinity layers ready to keep those cozy vibes going well after the steam evaporates.
3. Soak in hot springs like the Icelandic
It's hard to beat a winter dip in Iceland's mineral-rich hot springs. Dreamy pools like the Blue Lagoon may get all the Instagram attention, but you can soak in naturally warmed waters across the country, from Golden Circle-adjacent Secret Lagoon — heated by three nearby geysers — to the far-north Mývatn Nature Baths, where steamy, swimmable springs overlook snow-capped mountains and, if soakers are lucky, an ethereal aurora display.
The US may not have the hot-springs density of Iceland, but northern getaway Fairbanks, Alaska, gives the "Land of Fire and Ice" a run for its money. At Chena Hot Springs, you can soak in steamy, snow-ringed pools beneath a shimmering sky of Northern Lights. Or zip up that Columbia Omni-Heat Infinity gear and check out Chena Hot Springs' onsite Aurora Ice Museum, a year-round ice-art venue created from 1,000 tons of ice and snow.
4. Get your heart pumping like the Norwegians
Movement keeps the body warm and healthy — that's why many Norwegians choose outdoor adventures over a winter full of Netflix bingeing. The country's winter activities run the gamut, including cross-country skiing, dog sledding, and simply hiking along snow-dusted trails. And winter-adventure perks extend well beyond warmth: Staying active outside can help cure the winter blues.
Like Norway, Colorado offers a blend of snow-capped mountain scenery and serious outdoor adventures that make braving the cold a breeze. Try snowshoeing at Black Canyon of the Gunnison National Park, snowboarding at Breckenridge or another world-class mountain resort, or cross-country skiing around Crested Butte. Don't forget the Norwegians' advice, and invest in warm gear like Columbia's Omni-Heat Infinity jackets and pants to stay warm throughout Colorado's wild and action-packed winters.
5. Sit beneath a heated table like the Japanese
Winter in Japan may bring to mind epic snowboarding and skiing, but one of the country's greatest cold-season inventions promises unparalleled coziness after a day on the slopes: the kotatsu heated table. These tables, situated low to the ground and placed in a main sitting area, are like a high-end campfire. Loved ones sit around the toasty table and soak up the warmth, generated from an electric heater, while chatting, reading, or enjoying that time-honored post-slopes activity: napping.
You don't have to jet-set to Japan to enjoy this coziness. Grab your Omni-Heat Infinity jacket and hit the streets of New York City's Chinatown, where the new Dr. Clark restaurant allures winter diners with its own kotatsu table — not to mention digs that mirror Japan's northernmost island, Hokkaido.
6. Wear the right gear for all-winter fun
Whether you're ambling from coffeeshop to coffeeshop or hitting the trails for a much-needed dose of winter sunshine, don't forget that sage Norwegian advice: "There's no such thing as bad weather, only bad clothing." Columbia's new Omni-Heat Infinity line is the definition of smart winter clothing, the gold standard of warmth in a chilly world.