in paid partnership with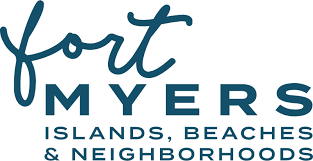 Most places in the U.S. aren't as lucky as Southwest Florida. Miles of beaches, the warm waters of the Gulf of Mexico, both nature and nightlife, and access to super-fresh cuisine all year long? You can practically hear the rest of the country sighing.
But it's that last one that causes foodies to flock here in droves, and not just in winter. With a culinary history tying together fishermen, farmers, and plenty of warm days, The Beaches of Fort Myers & Sanibel hits the cuisine jackpot — come here, and you'll strike it rich, too. Let the seven tasty experiences below serve as proof.
1. Island hopping to lunch and dinner
Cut the motor and glide in to the docks of North Captiva Island. This four-mile-long barrier island is a tranquil reprieve from the mainland — it's only accessible by boat or ferry, has fewer than 400 houses, and "traffic jams" are the occasional meeting of golf carts. Once you're done exploring this slice of Old Florida, settle down to a basket of shrimp and fries from a colorful fish shack, and watch the boats float to and fro.
Next up, head north for the pristine beaches of Cayo Costa State Park. Then, when you're feeling famished from all your sandbar (and seashell!) explorations, cruise over to another island, like Pine, Sanibel, or Captiva, for a sunset dinner (there are plenty of westward-facing options on all three). You'll feel like part of a secret club — one filled with salty dockmasters, friendly pontoon boaters, and sleek yachts — dedicated to exploring the culinary vibes of the islands.
Stay: The former fisherman's haunt of Cabbage Key is a 100-acre island in Pine Island Sound, and the Cabbage Key Inn & Cottages — literally the places to stay on the island — speak to that history with authentic, island-style charm. Some of the cottages have their own private docks, not surprising considering this island, too, is inaccessible by car. At night, check out the inn's lively restaurant and bar decorated with old photographs and thousands of dollar bills.
2. Pink Gold shrimp
Just 14 miles off the coast of Southwest Florida are shrimp beds that stretch from Sanibel Island down to the Florida Keys. On San Carlos Island, between Fort Myers Beach and the mainland, shrimpers have been docking for years — today, they make up the largest commercial fishing fleet in the Gulf of Mexico. Their catch: Florida Pink Gold, textured but tender and slightly sweet, leagues away from what your local grocery store offers in the frozen section. It's in a class all its own.
Three-hour tours covering the ins and outs of the San Carlos Island Commercial Fishing Fleet show visitors the process, from sewing the nets to unloading the boats to building trawl doors. You could also just skip all the "how it's done" and go straight to the "how it tastes" by visiting one of the many markets or restaurants that dot the waterfront and serve up super-fresh Pink Gold.
Stay: DiamondHead Beach Resort is smack dab in the middle of all the shrimp action. It's located on Fort Myers Beach, less than two miles from San Carlos Island. The family-friendly resort has suites with kitchenettes and screened-in balconies, a pool, and hot tubs. For dining, there's Cōste, serving island cuisine for breakfast and dinner. And don't miss the beach bar, where you can go barefoot on the sand while savoring a shrimp taco.
3. Island — and off-island — brews
Citrus-y lagers, chocolate-peanut porters, and mango-habanero IPAs. The Beaches of Fort Myers & Sanibel doubles down on "do-it-yourself" and "do-it-local" with twelve breweries in the county — easily enough to create your own tasting itinerary or go on a brewery-hopping tour. There are beer halls, tap rooms, and open-air bars serving up everything from tiny tasters to takeaway growlers that double as mementos.
Stay: Pink Shell Beach Resort & Marina, at the northern end of Fort Myers Beach, is the type of resort you never need to leave — apart from the fact that the breweries of Fort Myers are just a short drive away on the mainland. When you're done touring tasting rooms, the resort has a wide, private beach with sunbeds and umbrellas, a network of pools, a spa, marina, and restaurants to come home to.
4. Cocktails on the shore…
Toes in the sand, cocktail in hand — this is when "being on vacation" finally sinks in. With the right open-air spot (and the right beverage), you could stay all day, no change of clothes or equipment required, until the sky turns from bright blue to tangerine, and a green flash bursts across the sky.
Here in Southwest Florida, most stretches of beach aren't far from something coconutty or something hoppy, something blended or something salty, something to suit every type of mood and personality. There are the classic watering holes set underneath palm trees and surrounded by sea oats. There are party spots with Rum Runner specials and water-balloon-throwing contests. There are casual hangouts where you can play a round of cornhole, beer in non-tossing hand. And, best of all, there are secluded oases where no one will ever find you.
Stay: With five options shared between two of their properties on Sanibel and Captiva Islands, Sanibel Captiva Beach Resorts has a restaurant to suit every taste. (The Oasis Pool Bar at 'Tween Waters is a fan favorite when it comes to adult beverages.) Bonus: Book a room here and you'll have everything you need for the perfect Southwest Florida vacation at your fingertips.
5. …and dining on the waterfront
You know that moment when you're standing in front of the ocean and you can feel your mind shift? That's an actual scientific thing. Look at a body of water for a few minutes, and your brain waves will start to resemble those of someone in a meditative state.
On The Beaches of Fort Myers & Sanibel, there's no need to interrupt the feel-goods at mealtime. Everywhere you look there's a meal-by-the-water situation: sleek wood-and-glass restaurants facing the Gulf, bustling dockside seafood shacks with live music, and beachside burger joints where everyone on the island goes to watch the sunset.
Stay: 'Tween Waters Island Resort & Spa spans from the quiet bayside to the Gulfside on Captiva Island. There are seaview guestrooms and suites, pools, a canoe and kayak club, a spa, and two restaurants. Old Captiva House at 'Tween Waters has fantastic views, with wraparound windows that open onto the Gulf of Mexico. Not to mention, it's on the National Register of Historic Places!
6. Florida farm fresh
With 200+ days of sunshine, warm Gulf of Mexico waters, and temps that never freeze, Florida was doing farm-to-table food before it was cool. Heck, before it even had a name. But more importantly, it's not just about ultra-fresh, local food — farmers here also pride themselves on community-driven, sustainable practices.
If you're in the Fort Myers area, go straight to the source and visit the farms themselves, which makes for a true experience. Take Rosy Tomorrows Heritage Farm, for example, which has a sleek restaurant (reservations required) serving meat from pasture-raised pigs and heritage-breed chickens. After your meal, you'll be able to explore the farm and stock up on local produce and other items at the farm shop.
Visit: Another requisite stop on any Florida farm-fresh tour is Harvest & Wisdom at Shangri-La Springs, a restaurant where meal ingredients are sourced ultra-locally. There's an onsite no-till garden, meat is raised at nearby Circle C Farm, and the seafood is certified organic. Follow your meal with a tour of the historic Shangri-La Springs grounds, or book a treatment at the full-service organic spa.
7. Hook it and cook it!
You catch it, they'll cook it. Spend a day fishing at Blind Pass or further offshore on a charter boat, then bring in whatever you catch to a local restaurant. They'll grill it and serve it to you with all the fixings. If you've never walked into a classy restaurant with a fish in your hand, now's the time. Note: You're most likely to catch mild and flaky grouper or snapper if you're offshore, or the flavorful snook if you're fishing from the beach.
Stay: Tarpon Lodge & Restaurant is a historic hideaway on Pine Island with a lodge, cottages, and restaurant that opens onto a deck and grassy lawn facing the sound. This former fishing lodge has a cozy vibe, with wood floors and a brick fireplace, and if you bring in your catch-of-the-day cleaned and filleted, they'll cook it up for you. And remember: It's not just treating yourself to a nice dinner — here, it's taking part in Old Florida tradition.