in paid partnership with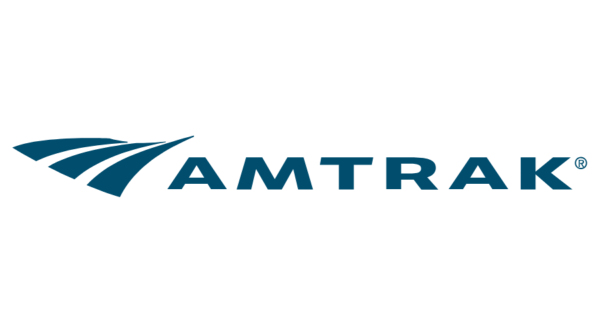 After months of being stuck inside, we're all going un poco loco for a dose of Vitamin D. Nature is the place to be in 2020, from the peaks of Glacier National Park to the lakes of the Adirondacks. The outdoors have never called out to us more loudly — it's time to rediscover the landscapes that make this country so great.
If you're looking for a long weekend in a national park, surrounded by mountains, along the coast — or just anywhere that's not your backyard — put your mind and your travel plans at ease with Amtrak. Traveling by train gives you more control over your surroundings and more room than ever before: Amtrak has made a clear commitment to passenger safety and pledged to limit bookings on reserved trains to allow for more physical distancing onboard.
Combine this with their stringent cleaning protocols, the ability to book a private room for the family, and the fact that you can sit back and see the country without having to navigate it, and Amtrak is your best bet for a short vacation escape con calma. Here are seven ideas to get you dreaming.
Note: Some of the sites mentioned below may experience temporary closures or curtailed hours due to the COVID-19 pandemic. Make sure to confirm accessibility before visiting.
1. San Luis Obispo to San Diego on the Pacific Surfliner
Bikes and surfboards welcome. Start your California journey in San Luis Obispo, but don't get on board just yet — the Amtrak station is located in the Old Town Historic District, within walking distance of the unforgettable Bubblegum Alley and the Mission San Luis Obispo de Tolosa, a historic Spanish church with open grounds.
Once on the train, you'll be kept busy scoping out the Pacific Ocean as you head south (be sure to grab a window seat on the right). One of your first stops should be Grover Beach, where you can rent an ATV across the street from the station and go off-roading at the Oceano Dunes State Vehicular Recreation Area. If you prefer a more laid-back vibe, head to Ventura for beach time.
Don't miss the Oxnard stop, only five miles away from Channel Islands Harbor. It's there that you can catch a boat to Channel Islands National Park, a remote cluster of islands off the coast nicknamed the "Galapagos of North America." Finish your trip in San Diego, and treat yo'self to some of the best Mexican food in the country, from tamales to tacos al pastor.
2. New York City to Niagara Falls on the Empire Service
When you're ready to trade in skyscrapers for vineyards and mountain views, head north out of NYC on the Empire Service. The Amtrak station in Poughkeepsie is minutes from Walkway Over the Hudson, the longest elevated pedestrian bridge in the world. You can run, bike, or walk the 1.28-mile bridge over the river.
Next up, wine country. The Finger Lakes area is home to wine-tasting trails that are somehow both budget friendly and personable, with owners commonly found onsite answering questions and greeting guests. And since you're riding Amtrak, you can load up on just about as many bottles as you want for the family back home.
The last stop is America's most famous cascada — Niagara Falls. Take a boat tour on the Maid of the Mist to appreciate the wonder from the water, or approach the base of the falls at the Cave of the Winds. A complimentary poncho is provided for both experiences.
3. Washington, DC to Charleston, WV on the Cardinal
This route has big-city stops that, on first glance, can make it seem like an urban line — it's not. Hop on in DC and make your first destination Charlottesville, VA, where hot-air-balloon rides over the mountain ridges are a great way to take in the landscape. You could also drive or catch a bus to nearby Shenandoah National Park, home to more than 500 miles of hiking trails that weave through the Blue Ridge Mountains. There's horseback riding and whitewater rafting, too.
Follow the route as far as Charleston, WV, and you'll be within striking distance of the impressive New River Gorge Bridge. You might not participate in the annual base-jumping competition that takes place here, but you can tackle the Bridge Walk: a 3,000-foot journey harnessed to a cable 850 feet in the air, all while balancing on a 24"-wide plank.
4. Seattle to Glacier National Park on the Empire Builder
Head east out of Seattle and grab a window seat to enjoy the splendor of the Cascades. The Bavarian-styled mountain town of Leavenworth makes for a fun stop, or you can continue on to Spokane, where the Amtrak station is only 20 minutes from Riverside State Park, a 10,000-acre recreation area with great camping near the Spokane and Little Spokane Rivers.
Keep riding and before you know it you're in Montana, aka Big Sky Country, and on your way to Glacier National Park. There are up to four stops here, season-depending — East Glacier Park is adjacent to the Glacier Park Lodge. Once you're settled in, go fishing, wildlife spotting, or just take in the landscape that's been deemed the "Crown of the Continent."
5. Chicago to Grand Rapids, MI on the Michigan Services
Michigan has the longest freshwater coastline in the US, making it a great alternative for anyone wanting to get in the water minus the typical beach crowds. This route starts in Chicago and can lead you all around the Wolverine State.
Holland, MI is a city with a distinctly European vibe, and it's absolutely worth a look. It's famous for an annual tulip festival and De Zwaan, the only authentic working Dutch windmill in the United States. You can find both at Windmill Island Gardens, about a half-mile from the Amtrak station. From there, head to Saugatuck Dunes State Park, the place to go if you want to swim in Lake Michigan. It looks like an ocean — there's no end in sight — and it feels like one, too, with noticeable tides and currents. There's a sandy beach if you want to have a picnic or sunbathe. But the most important part? No tiburones!
This leg of the route continues to Grand Rapids, where you'll find the Frederik Meijer Gardens & Sculpture Park, a 158-acre botanical and outdoor sculpture garden.
6. Sacramento to Rocky Mountain National Park on the California Zephyr
This is one of Amtrak's most beloved routes, in its full form connecting San Francisco and Chicago by way of Utah and Colorado. Several of the legs are incredibly scenic, giving you unobstructed views of some of the most iconic sights of the American West.
Before crossing the California border, make a stop in Truckee to see Lake Tahoe, a 20-minute drive away (you can arrange for a tour or car pick-up at the Amtrak station). Then sit back and enjoy the ride through Northern Nevada and past Salt Lake City. When you hit Green River, UT, you're just an hour from Arches National Park, one of Utah's "Mighty 5."
Granby, CO represents a nice end of the line to this particular trip, putting you just 15 minutes from the western entrance to Rocky Mountain National Park. And if the elevation and hiking prove too much for your muscles, head down the road to Hot Sulphur Springs, where you can soak in mineral-rich water from seven natural springs heated by volcanic rock.
7. Los Angeles to Santa Fe on the Southwest Chief
The Old West lives on when you're riding the Southwest Chief, stopping in vintage Route 66 towns like Flagstaff, AZ. There's plenty to see in Flagstaff locally, but this is also known as Amtrak's Grand Canyon Station. From Flagstaff, you can take an Amtrak bus to Williams to board the Grand Canyon Railway. The ride includes cowboys — shhh, don't tell the kids — and a staged train heist for your entertainment. You'll be dropped off steps from the Grand Canyon's South Rim.
Another notable stop is Albuquerque, NM, home to the world-famous Albuquerque International Balloon Fiesta and filming locations for Breaking Bad (the Amtrak station is a 10-minute drive from Old Town, where you can sign up for a Breaking Bad RV tour). On a clear day, don't miss the view from the Sandia Peak Tramway, the longest aerial tram in the Americas.
Next up is Santa Fe, a wilderness-rich city that guarantees un buen viaje. And then, where will you go from here? Back to LA, turn the long weekend into a week and ride the Southwest Chief all the way to its endpoint in Chicago, or somewhere else entirely? Whatever corner of the country you're hoping to rediscover next, Amtrak has you covered.