in paid partnership with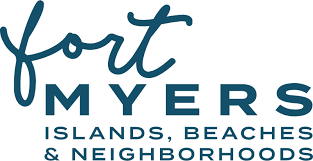 It may be known primarily for its stunning shells and calm waters, but The Beaches of Fort Myers Sanibel has a wild side, too. Rolling dolphins, curious manatees, herons wading in the shallows — come explore the array of wild creatures (and their wilder habitats) hiding just off the shores of this patch of Southwest Florida.
Cayo Costa State Park
This undeveloped barrier island is only accessible by private boat or ferry, making it the ideal destination for those really wanting to get away. Unless, that is, you want to get away from manatees and dolphins — you'll likely spot at least one on the ride over.
Pine forests and oak hammocks line Cayo Costa's nine-mile beach, upgrading any standard beach itinerary with shady picnics and notes of Old Florida. Nature trails crisscross the island, winding from the clear waters of the Gulf of Mexico to the mangrove-lined shores of Pine Island Sound, where herons, egrets, and roseate spoonbills wade for food in the shallows. The Cayo Costa Camp Store offers kayak, paddleboard, and bike rentals, so don't worry about hauling over any gear.
Stay: 'Tween Waters Island Resort & Spa is a full-service resort that sits less than a mile south of the marina that services Cayo Costa. Cap off a day in the wilderness with a drink poolside, a post-hike foot massage, and a bite to eat at one of 'Tween Waters' three restaurants. Afterward, step to the beach to watch the sun sink slowly into the Gulf.
Pine Island Sound Aquatic Preserve
These serene back-bay waters span from Sanibel Island to Cayo Costa. They're rimmed by endless tangles of mangroves as beautiful as they are essential, shielding the land from erosion while filtering the waters and offering sanctuary to fish below and birds above.
Accessible by boat, be it motorized or paddled, Pine Island Sound is renowned for its fishing. It's also a place to watch manatees gnaw on beds of seagrass while birds dive for a meal — the sound is home to 16 rookery islands where herons, egrets, and brown pelicans make their nests. Its three largest rookeries comprise more than 5,000 nests from 13 species of wading and diving birds. (Note, though, that the islands are protected and can only be viewed from afar.)
Stay: Beachview Cottages, part of the Beach Cottages of Sanibel, is on the other side of Sanibel Island — the side that fronts the endless blue waters of the Gulf. Two worlds, one day. Candy-colored and steps from the beach, Beachview's options include one- and two-bedroom spaces as well as studio efficiencies. Lounge in the comforts of your personal screened-in patio or relax in the onsite pool.
J.N. "Ding" Darling National Wildlife Refuge
It doesn't get much wilder than these 6,400 acres of mangrove forests, seagrass beds, marshes, and hardwood hammocks. Sanibel Island's "Ding" Darling is home to animals from up and down the food chain, from wee ghost crabs to snaggle-toothed alligators — not to mention the 270+ species of birds that feed in these nutrient-rich waters.
Guests can explore the refuge by boat, kayak, paddleboard, bike, or even the comfort of their cars. The four-mile Wildlife Drive (closed Fridays) brings visitors deep into the park, offering several side trails where the adventurous can trek farther on foot. Anglers can fish for sheepshead and snook, too. There's even an observation tower for a bird's-eye view (and a convenient birding view) of this lush habitat.
Stay: To get to West Wind Inn on Sanibel Island from Wildlife Drive, take Rabbit Road south to the Gulf of Mexico. That's it. This laid-back resort has 500 feet of private beachfront, seashells, shuffleboard, and a large heated pool where you can unwind from a wild day with a cocktail and a swim.
Lovers Key State Park
Spanning the entirety of Lovers Key — a group of islands just south of Fort Myers Beach — this state park features sandy Gulf beaches, the mudflats of Estero Bay, and everything in between. On the Gulf side, wander a series of boardwalk trails to look for diving osprey, wading egrets, and the occasional dolphin prowling for fish, or rent a kayak and take the search off-road. During low tide, head to the mudflats of the bay side and watch fiddler crabs skitter away from feeding herons as you search for unique shells.
Stay: Be sure to rinse the sand from your flip flops before jumping into one of the waterpark-style pools at Pink Shell Beach Resort & Marina. This Gulf-front Fort Myers Beach resort is equal parts fantasy and relaxation, with a banyan tree rooted in the lobby, a coral-arch waterfall crowning one pool, and guaranteed beach views from every thoughtfully appointed (and thoroughly comfortable) room.
On the water with Sanibel Sea School
A day in the wilds with Sanibel Sea School yields a lifetime of appreciation for the island's fragile ecosystems no matter your age. With hands-on programs specifically designed for adults, families, and groups, plus week-long summer camps for kids, Sea School's courses are led by renowned marine biologists, conservationists, photographers, and avian specialists, each with a passion for teaching. Sanibel and its adjacent waters serve as your classroom, with courses held on pontoon boats, paddleboards, and beaches. Learn to throw a cast-net or how to identify all those passing birds — or create a custom program tailored to your interests. Sanibel Sea School makes the island your playground.
Stay: Sundial Beach Resort & Spa is home to one of Sanibel Sea School's two island campuses. Top off your school day with a round of golf or a tennis match on one of the resort's six clay courts, relax at the spa, hunt for shells on the beaches, or dine and unwind at one of Sundial's four acclaimed restaurants.
The Great Calusa Blueway
Hikers have the Appalachian Trail, cyclists have the Tour de France, and paddlers have the Great Calusa Blueway. This isn't so much a wild spot as it is a wild adventure, a collection of 190 miles of marked paddling routes that amble through the quiet shallows of Estero Bay, Pine Island, Matlacha, and the Caloosahatchee River. The Blueway takes kayakers and canoeists into the heart of this wilderness to areas inaccessible by motorboats.
With an app, easy-to-read maps, and clearly marked drop-in points and exits, the Blueway isn't a single-day or even single-week journey. It can be enjoyed in bites, one gorgeous paddle after another.
Stay: The Blueway snakes through the backyard of Castaways Beach & Bay Cottages, one of the properties of Sanibel Captiva Beach Resorts. Guests can pick from pastel-hued cottages on the Gulf or on the tranquil (and paddle-able) waters of Pine Island Sound. With stunning sunsets, a pool, and excellent fishing along Blind Pass, Castaways is a no-brainer.
Shangri-La Springs
Shangri-La Springs, an almost-100-year-old resort property in Bonita Springs, is a natural attraction all its own. Built along the spring for which the town was named, the grounds include a full-service spa, yoga/meditation classes, and an all-organic lunch restaurant serving produce grown onsite in their bountiful orchards and gardens.
They run tours of their 8.5 acres Tues-Fri (by reservation only), taking guests through groves of rare trees, along Oak Creek, and to the magical spring — a spot regarded as a sacred place of healing by the Calusa people. The property is also home to the largest Mysore fig tree in Florida — don't worry, you can't miss it.
Stay: This super historic hotel and its accommodations are currently being renovated, slated to reopen in 2019. Just in time for your next Southwest Florida vacay.