in paid partnership with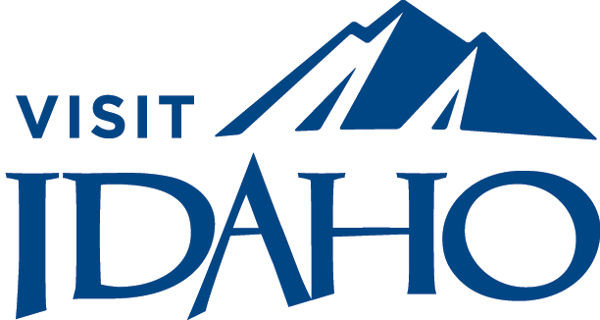 Idaho is home to some of the most pristine forest wilderness left in the Lower 48 — and we've got more than 2,000 lakes hiding up here, too. Pick your setting: the backpacker's paradise of the Sawtooth Mountains, the less-traveled Gospel Hump Wilderness, the remote Frank Church–River of No Return Wilderness…the list goes on.
Wherever you venture, turquoise and crystalline mountain lakes, wildflowers, lake trout, and some seriously killer views await on the state's most-loved treks. Check out these eight hikes to access some of the best lakes (and best-kept secrets) in Idaho.
Iron Creek to Sawtooth Lake (Sawtooth National Forest – Stanley)
Distance: 8.5 miles out and back
Difficulty: Moderate (with a strenuous last push into the peaks)
Talk about views! This trail leads high into jagged granite peaks where Sawtooth Lake is cradled in a basin below McGowan Peak. From the upper miles of the trail you can see the entire Stanley Basin below and the White Cloud Mountains in the distance. This makes for an awesome day hike or a sweet spot for backpackers to camp and watch the sunrise. Sawtooth Lake is also inside the Central Idaho Dark Sky Reserve, which means the stargazing is top notch when you spend a night in the peaks.
Upper Palisades Lake (Targhee National Forest – Irwin)
Distance: 13.3 miles out and back
Difficulty: Moderate
Above Swan Valley on the Idaho side of the Tetons, Upper Palisades Lake is one of those surprisingly blue lakes that looks more like a postcard than real life. The gradually climbing trail follows Palisades Creek past Lower Palisades Lake, up and up to the stunning turquoise water. Don't quit before the payoff!
Lower Gospel Lake (Gospel Hump Wilderness – Grangeville)
Distance: 4.4 miles out and back
Difficulty: Strenuous (almost a thousand feet in elevation lost and then gained coming back up)
The surprisingly peak-packed Gospel Hump Wilderness in Idaho's Wind River Range has remained somewhat off the radar for hikers — even Idaho natives. Get there (4WD recommended) from Grangeville via Forest Road 221 heading south, to the intersection of Forest Road 444. After about six miles on 444, you'll see the — somewhat obscure — trailhead (look for the small cairn on the east side of the road). It may take effort to get to, but you'll be rewarded with an uncrowded lake oasis and excellent trout fishing. Like many trails in Gospel Hump, this one is not maintained, and the route starts along a high mountain ridgeline and drops into the alpine lake hidden in a canyon below.
Roman Nose High Mountain Lakes (Selkirk Mountains – Naples)
Distance: 4.5 miles out and back
Difficulty: Easy to moderate — the higher you go, the harder it gets.
The Roman Nose trail traverses three alpine lakes in northern Idaho's Selkirk Range — that's three lakes for the price of one! The trail is part boardwalk, part rocky scramble, and the landscape is densely forested until it opens up around the lakes and farther along the ridgeline. If it's huckleberry season (usually August-September), you're in for a trail-side treat. There's also a waterfall nearby if you're up for a little off-trail exploration!
Upper and Lower Stevens Lakes (Coeur d'Alene National Forest – Mullan)
Distance: 5 miles out and back
Difficulty: Moderate
Near Lookout Pass on I-90, in the Bitterroot Range, the two Stevens Lakes are jade-colored beauties surrounded by pine forest (and yellow larches in fall). There's a small waterfall that you'll pass during the ascent on this hike, and if you're up for a scramble after a swim in Upper Stevens, you can climb Stevens Peak — at 6,800+ feet, it's the highest point around. Peek over into Montana while you're up there.
Bloomington Lake (Uinta-Wasatch-Cache National Forest – Bloomington)
Distance: 1.4 miles out and back
Difficulty: Easy
Clocking in at less than two miles from the parking area, the trail to Bloomington Lake gives you a whole lot of bang for your buck. In the heart of the Bear River Range of southeastern Idaho, you'll pass a pond before arriving at Bloomington Lake with a backdrop of forested granite cliffs. Continue farther up and enjoy the view, or look for the rope swing that will drop you into the lake for a refreshing swim.
Tin Cup Trailhead to Edith Lake (Sawtooth National Forest – Stanley)
Distance: ~14 miles out and back
Difficulty: Strenuous climb to the top
This route features three lakes, with even more than that if you continue on a longer trek from Edith Lake. Most of the route makes up part of the Toxaway Lake loop (one of the essential backpacking routes in Idaho), but Edith Lake is off the loop and farther into the Sawtooth peaks, which means fewer people and a more stunning vista from the high trail. The route also crosses a creek (several times) that cascades over the cliff face in a wide, shallow waterfall. The journey culminates with a view of the lake and the surrounding pink granite summits.
Crags Campground to Ship Island Lake (Salmon National Forest and Frank Church–River of No Return Wilderness – Cobalt)
Distance: 20.4 miles out and back
Difficulty: Strenuous
This is not a casual day hike, but a multi-day route that takes you into backcountry dreamland deep in the Bighorn Crags. Ship Island Lake is the largest lake in the crags — picture clear, deep water and superb fishing, with cathedral-like rock spires towering above. This rugged country is part of Idaho's largest wilderness area. And while it's not in a dark sky reserve, the remoteness of Ship Island Lake ensures spectacular stargazing and a stellar view of the Milky Way. Yep, a lake hike with a big bonus.