in paid partnership with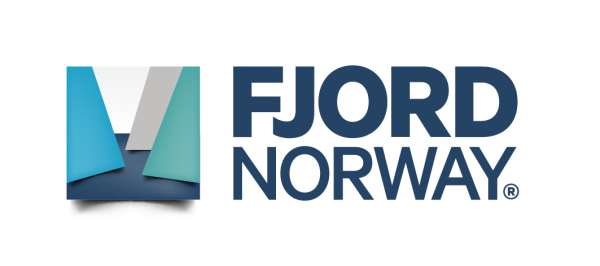 When countries intersect the Arctic Circle, we tend to think of them as summer destinations — you know, midnight sun, cool temperatures, lots of outdoor adventures and wildlife. Norway still falls safely into this category, especially for Americans; excluding the caravans of Minnesotans on genealogy hunts, we tend to be fair-weather friends.
And that's a shame, because we're missing out on some real magic. Once the mountains turn white with snow, once the autumn light hits the water of the fjords, it's time to Go Viking. It's time to get to know a rawer, grittier, more honest side of Norway. It's yours to discover from October to April, and the adventures you'll find don't require as many hot packs in your boots as you might think. Here are eight of the best.
1. Taking a fjord cruise along the UNESCO-listed Nærøyfjord
How UNESCO picked only two Norwegian fjords for their list is beyond us, but the two they selected are doozies: the Geirangerfjord and the Nærøyfjord. The former is nearly 10 miles of water hugged between some of the country's steepest mountains, where waterfalls and hillside farms are the only things breaking up the green — or white, come winter.
The Nærøyfjord is equally impressive, and a fjord cruise is perhaps the best (and most relaxing) way to see it. You'll float at a leisurely 10 knots along the 11-mile-long fjord, slowing further still when you hit its narrowest point: a dramatic 820 feet. The two vessels in current use, Vision and Future of the Fjords, are state-of-the-art and surprisingly green — the former is a hybrid, while the latter is fully electric.
2. Snowshoe hiking up to and around the Stegastein Viewpoint
Sure, you could walk up to the clearly Scandinavian-designed viewpoint (it's curved, wooden, and see-through) from the nearby parking lot, float yourself over the edge of the fjord, and call it there — it'd still be one hell of a day — but the Aurlandsfjord deserves to be seen from more than one vantage point. It's arguably better from your own little patch of snow, no sign of other sightseers in sight.
So strap on your snowshoes and, led by your guide, traipse over the mountainside, getting views (and photos) that nail that rugged-wilderness look. You'll stop for warm drinks and probably a Kvikk Lunsj — a Norwegian KitKat; hey, it's tradition — and learn all about the area while you're at it. And don't think too much about the elevation. If you've got a basic level of fitness, you're good to go.
3. Taking a fjord cruise on the Lysefjord
After checking out the street art and museums of Stavanger, a coastal college town south of Bergen, grab the ferry to cruise on the Lysefjord — better known to most of us as "Pulpit Rock's fjord." The ferry has huge windows and booth-esque seats, but the best views are from right on the bow. This is a winter article, sure, but that shouldn't keep you from bundling up and braving the breeze.
At the very least, get outside when Preikestolen — or Pulpit Rock — comes into view. Take a breather inside if you must, then get back out there for Vagabond's Cave. The entire trip takes around two to three hours, and it's two to three hours of never-ending views.
4. Hiking Preikestolen
Once you've seen it from the boat, you'll probably be inspired to get up close and personal with Preikestolen, or Pulpit Rock. Compared to other iconic Norwegian hikes like Kjerag and Trolltunga, this one is markedly easier, with just-as-amazing views. You'll ascend 1,000+ feet in around four miles, with the average person taking around four hours to complete the trek.
Go in winter, and you'll need a guide — safety comes first, and snow always adds an unpredictable variable. Plus, once you're at the top, you'll have an automatic photographer documenting your place on this unlikely and extraordinary table rock (that Tom Cruise hung from in Mission: Impossible – Fallout, fyi).
5. Riding the Loen Skylift up Mt. Hoven
This is one of the steepest skylifts in the world. The 60-degree climb lasts but five minutes, and then you're at the top of Mt. Hoven, where there's Hoven restaurant; a network of trails to tackle on skis, toboggan, or snowshoe; and the winner of 'em all: the views over the Nordfjord. From up here, you can see all the way to the Jostedalsbreen glacier, Mt. Skåla, Lake Lovatnet, Olden Village, and Stryn.
6. Visiting the blue-ice caves under Jostedalsbreen
Caving: underground, damp, and pitch black. Glacial caving: wandering the underside of a glacier, where only one color prevails: the most brilliant blue you'll ever see. Starting at the Jostedalen Hotel, you'll snowshoe or ski for the next hour or so until you've arrived at this slowly moving blue river of ice, aka Nigardsbreen glacier. There's just enough space underneath for humans to squeeze in, grab a snack, and marvel. Nigardsbreen is one arm of the larger Jostedalsbreen glacier, which spans over 183 square miles.
7. Hopping on the Flåm Railway
On any list of "beautiful train journeys," you're going to find the Flåm Railway toward the top. It runs between Myrdal and Flåm, cutting through gorges, tracing valleys, and passing below the mountains of the Aurlandsfjord — and it's beautiful come summer or winter. The train cars, with a vintage-looking color palette of forest greens, rich browns, deep reds, add to the effect. There are 10 stations along this branch of the Bergen Line, and the jaunt takes a bit less than two hours.
8. Skiing at Myrkdalen Ski Resort
Myrkdalen is western Norway's largest ski resort — 22 slopes, nine lifts, terrain parks for snowshoeing and cross-country skiing, and an onsite, ski-in/ski-out hotel (they've also got cabins and apartments if you'd like to stay a while). Voss — where Myrkdalen is located — is at the center of pretty much everything good. You're sandwiched between the Sognefjord and the Hardangerfjord, about two hours from Bergen and less than an hour from Flåm. In one trip, you could ski at Myrkdalen, ride the Flåm Railway, see Stegastein, and cruise the Nærøyfjord, checking off just about every experience on this list. Consider this a standing invitation…or challenge.
However you choose to explore Norway's fjords in winter, you'll find it easy to do so via a combination of public transportation and organized trips through
Fjord Tours
. They make it simple to find your inner Viking!