in paid partnership with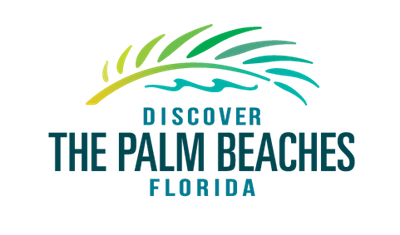 The Palm Beaches — home to 160+ golf courses, host to hundreds of cultural events each year, and sitting on 47 miles of Atlantic sand from Jupiter Beach to Boca Raton. It's a bit of an understatement to say "we live where you vacation." Everyone knows it, and no one else wants to hear it.
But the guidebooks can sometimes gloss over a lot of the good stuff. For instance, the sugar in your tea is probably from right here. The pinball hall of fame is a real thing, and it's here, too. We've got huuuuge music festivals, great coffee, and…well, read on.
1. Our nature preserves rival our beaches.
Boca Raton's Gumbo Limbo Environmental Complex, better known as the Gumbo Limbo Nature Center, is a mere 20 acres of nature preserve, but it packs a punch. There's a quarter-mile boardwalk, a butterfly garden (look for Florida's state butterfly, the zebra longwing), a cove on the Intercoastal Waterway, and Seminole chickee hut, a nature center with rotating exhibits, a Florida Atlantic University research gallery, and a sea turtle rehabilitation center. "Complex" is right.
And while that's plenty, Gumbo Limbo is also home to four aquariums, each with a unique marine habitat. One's a coastal mangrove community, one's a nearshore reef, one's a tropical coral reef, and one's an artificial reef featuring a replicated shipwreck. Check out the local marine critters in each aquarium, and take your time when you hit the sunken ship — you're going to want to see everything swimming around in there, especially the shy-but-lovable shark, cleverly (or not?) nicknamed Sharkie.
2. One word: SunFest.
Everyone in The Palm Beaches knows about SunFest — it's the biggest party of the year for most people, with multiple stages, an entire art district that gives Wynwood a run for its money, lots and lots of sunfestivities (floating bar, anyone?), and a local battle of the bands. Each May, SunFest attracts upwards of 250,000 attendees. It was started way back in 1982 and has hosted some seriously diverse acts over the years, from The Beach Boys, Bob Dylan, and Jeff Beck to J. Cole, Kendrick Lamar, and Mac Miller.
What you probably don't know about SunFest, though, is its TGI5K. Nope, this isn't some kind of futuristic Star Wars droid — it's the annual 5K race that starts at Palm Beach Atlantic University and ends in the middle of SunFest. Did we mention the winning team gets to host a VIP party at one of the floating bars? See you at the starting line.
3. Downtown Delray is hiding a vintage hotspot.
Atlantic Avenue, in downtown Delray Beach, is where you want to be for upscale dining, arts, and culture. It sometimes gets overlooked by visitors thanks to being sandwiched between West Palm Beach to the north and Fort Lauderdale to the south, but it's still up there with the likes of Clematis Street, and even Las Olas. But there's one place in particular that doesn't get the love it deserves: the Silverball Museum.
The museum, aka the Pinball Hall of Fame, is a wondrous, old-school spot right in the middle of downtown Delray. With some 150 machines of all shapes and sizes lighting up the interior, special events, a full menu and drink list, and even a pinball machine repair center, Silverball is a trip down nostalgia street — forget memory lane.
4. We've preserved Old Florida at its most pristine.
Long before The Palm Beaches were an international tourist destination, they were glades (as in the "Ever" variety). Miles and miles of sedge grass as far as you could see. Local wildlife ruling the landscape. And while things have certainly changed, several remnants of these wetlands have been well preserved, and we're grateful for it. Two local favorites, and the two that are the most criminally unknown, are Delray Beach's Wakodahatchee Wetlands and Boynton Beach's Green Cay Nature Center and Wetlands.
Wakodahatchee (pronounced wack-a-dah-hatch-ee) is a 50-acre preserve of ponds, marshes, and animals galore. It has an elevated boardwalk that's close to a mile long, with plenty of gazebos so you can rest and concentrate on the view. Keep an eye on the airborne varieties of wildlife here — the wetlands make up part of the southern section of the Florida Birding Trail, with over 150 species of birds spotted within its borders. One particular spotlight-stealer is the purple gallinule, its rainbow plumage unmistakable when you see it.
Green Cay Nature Center is double the size of Wakodahatchee, clocking in at 100 acres. It has a mile-and-a-half boardwalk where you can stroll and snap some shots of rarer Florida birds, like least bitterns and wintering painted buntings. It also has a nature center with displays on alligators and turtles, and lectures and talks throughout the day. Pro tip: Bring your phone to scan the QR codes located on Green Cay's boardwalk. You'll get insider information on local flora and fauna in easily digestible tidbits. It's a great family activity.
5. Our fair is much more than fried food (though there's plenty of that, too).
There's not enough space on the internet to list all the cool stuff happening at the South Florida Fair. From an entire village devoted to The Palm Beaches circa pre-1940s, to racing pigs (yep, you read that right), to Bahamian dance parties, you're sure to find something that's up your alley. It happens every January, and it's totally kid-friendly, too.
6. Our music venues double as food-truck wonderlands.
Located in the western reaches of Boca Raton, Sunset Cove Amphitheater is a perfect locals' night out. Despite being home to the Florida Jazz and Blues Jam and hosting artists like Matisyahu, Imagine Dragons, The Avett Brothers, and 311, this entertainment venue — with a 1,700-square-foot stage and seating for up to 6,000 people — somehow isn't well known. And we prefer it that way.
Lest you think Sunset Cove is only for concerts, they also have a very cool July 4th fireworks display, biweekly food trucks, and other themed events. Definitely check out food truck night, with a handpicked selection of 20+ local trucks — it's family- and pet-friendly and a great way to spend a Wednesday night.
7. Our beaches are better than your beaches.
Not so surprising, but with a name like The Palm Beaches, you can bet the house that some of the world's best sand and surf is in our neck of the woods. While there's no clear-cut "best beach" in The Palm Beaches (that's what 47 miles of pristine Atlantic coastline will do), there are several underrated spots — and underrated usually translates to "uncrowded."
First up is John D. MacArthur State Park, located on a barrier island just off North Palm Beach. This state park is a nice contrast to the more popular spots in Boca Raton and Lake Worth, and it's got some great snorkeling, kayaking, swimming, and camping spots, and there's sea turtles.
Then there's Red Reef Park in Boca Raton. While the beach portion of this waterfront park is almost always busy, the boardwalk and pavilion are pretty chill. You can people-watch galore from here (a South Florida beach activity that comes highly recommended), and there's an immense playground the kids are sure to love, along with a surprisingly underused picnic area.
Finally, the best unknown beach in The Palm Beaches is probably Coral Cove Park. All the way up in Tequesta, Coral Cove is almost always empty. No one knows why, since it has some of the best snorkeling in South Florida, thanks to the many fish that call it home. (This also makes for great beach fishing.)
8. You'll want our coffee 24/7.
If anyone talks to you about The Palm Beaches without mentioning the coffee, they either haven't actually been, or are intentionally keeping you in the dark. Havana Restaurant, in West Palm Beach, will be a legend in time — or at least we think so.
Located on the corner of Forest Hill Blvd and US-1, this classic Cuban spot is a favorite to grab a café con leche in the morning, pre-siesta, or late at night. The restaurant itself is open seven days a week from 11am to 10 or 11pm, but it has a 24-hour window that you can pop by at any hour. And while the coffee is tasty and strong, it's the window that makes it really stand out. Walking up and ordering is like being in New York, Los Angeles, or any other major metropolis — you'll find yourself having conversations about everything from art to sports to politics while waiting for your order.
Welcome to a South Florida you only thought you knew.