in paid partnership with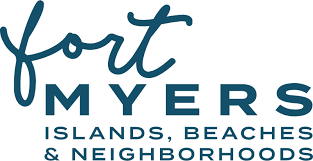 We all have different feelings about traveling right now. When you're ready, we hope you feel safe, inspired, and excited to join us on The Beaches of Fort Myers & Sanibel.
Those glancing at a map of Florida in search of the state's most secluded spots know to steer clear of the South Beach clubs and tourist-stuffed theme parks. But where do you go from there? Shift your gaze southwest. Florida most brilliantly reveals its natural side over on its less-trafficked Gulf Coast, particularly near The Beaches of Fort Myers & Sanibel.
With so much nature to explore — from pristine white-sand beaches to wildlife-packed nature preserves — you won't have a problem social distancing, but you may need a little guidance. Here's where to start your search for that true secluded Florida getaway.
1. Lovers Key State Park
Most visitors to the expansive Lovers Key State Park never make it past the beach. And there's nothing wrong with that — it's easy to maintain six feet of space along the two-mile stretch of sand. But for more serious solitude, an excursion into the park's mangrove forests should be at the top of your list. With five miles of trails, Lovers Key is one of the only destinations where a calm meander through butterfly gardens and heron-filled ponds can culminate in a fiery sunset on the beach. Which, admittedly, is pretty tough to beat.
To get on your own trail, though, kayak or canoe over to Mound Key Archaeological State Park to experience a prehistoric site of the Calusa Indian empire, one perennially overlooked by visitors to the area. Never heard of it? That's kind of the point.
Where to stay
Clinging to the edge of Lovers Key State Park, Lovers Key Resort lies just across the bridge from Fort Myers Beach proper but inhabits its own serene, slower-paced world. The 100-room property offers relaxed and intimate apartment-style suites with excellent views of the surrounding bay. With a lagoon-style pool and waterfront restaurant, it's about as chill a resort as they come.
2. Bunche Beach
Fronting the wide-open waters of San Carlos Bay, Bunche Beach is something of a local's secret. Drive south on John Morris Road from Fort Myers until the road ends and you wind up (with little fanfare) at the beach. Founded as a racially segregated "Blacks only" beach in 1949 and named after the first African American to win the Nobel Peace Prize, this natural "Old Florida"-style spot offers few amenities and even less glitz and glamor. Just how nature should be.
For those looking for a quiet day on the sand, Bunche Beach has everything you need. Cast a line from the shore, drop in a kayak from the boat launch, or just kick back with a good book.
Where to stay
Located on the quiet northern tip of Fort Myers Beach directly across from Bunche Beach, Pink Shell Beach Resort & Marina has the essentials (plus more than a few luxuries) for a classic Southwest Florida vacation. There's a private beach and full-service marina, in addition to beachside yoga classes and brightly colored villas, but the pièce de résistance of this four-star property might be the opportunity to dine directly on the sand. Which you definitely should do.
3. Buck Key Preserve
Many visitors to Captiva Island have no idea that a smaller island sits directly to its east. And, accessible only by canoe or kayak, it's totally devoid of human inhabitants. Rent a kayak and traverse the preserve's four-mile Buck Key Paddle Trail, a standout local adventure exploring the thick mangroves and dense forest of the island, with opportunities to glimpse the abundant wildlife that surrounds it — including bald eagles, manatees, pelicans, and dolphins. The paddling route should take around two hours to complete, but you'll almost certainly choose to linger longer.
Where to stay
Making the drive across Blind Pass from Sanibel to Captiva Island, almost every traveler invariably asks: "What are these cute, colorful little cottages lining the beach?" The answer: Sanibel Captiva Beach Resorts, which operates four local properties across the two isles. The one- to three-bedroom pastel-colored seaside cottages are an ideal spot for a romantic getaway, complete with bike and beach chair rentals, and of course glowing sunsets right out your window.
4. Audubon Corkscrew Swamp Sanctuary
Part of the South Florida Birding Trail, Corkscrew Swamp Sanctuary holds what's known as the "Western Everglades." The largest old-growth bald cypress forest on the continent, a smattering of lakes and ponds, dense marshes and wet prairie, and groves of pine flatwoods connect via a 2.5-mile boardwalk that snakes through the reserve. Naturally, you'll be listening for birdsong, turtles rippling the water, raptors screeching, and otters doing their cute otter thing. And that rainbow bird flying around? That's the painted bunting. You'll want your camera for that one.
At the time of writing, visits to Corkscrew Swamp Sanctuary require reservations, which can easily be made online. Note that the boardwalk closes at 3pm — the wildlife will be most active early in the morning anyway, so make this place your day's first stop.
Don't miss
After a long day of hiking and bird-spotting, a rejuvenating reset at Shangri-La Springs is just what the doctor ordered — if the doctor was prone to prescribing luxury organic spa treatments in a historic estate brimming with lush botanical gardens and a natural spring. Bringing a touch of Southern California chic to Southwest Florida, Shangri-La's decadent spa treatments will leave you ready to tackle another 12-mile hike.
5. Cayo Costa State Park
One of the most unique experiences in the region is hopping the ferry from Captiva Island to Cayo Costa State Park, a jaw-dropping nine-mile expanse of pristine white-sand beach that unquestionably makes it one of the most gorgeous state parks in America. Hitch a ride to the island (only accessible by boat) from Captiva Cruises and spot dolphins along the way before you carve a footpath in the sand past the windswept trees along the beach. You can explore a few rugged trails in the interior, but you probably won't ever leave the Castaway-esque beach. And fortunately, you don't really have to — camping is allowed in tents and primitive cabins just steps from the sand.
Where to stay
Another iconic local excursion offered by Captiva Cruises is a day trip to the small island of Cabbage Key, where you'll discover the thoroughly one-of-a-kind Cabbage Key Inn, Cottages & Restaurant. While a cruise will let you grab lunch at the inn's beloved restaurant — dollar bills plastering the walls — a longer stay allows you to experience the best of Old Florida. From the romantic, sunlit rooms in the historic inn to the cabin-esque digs that dot the vegetation-rich property, you'll want to have your Instagram handy for this trip.
6. J.N. "Ding" Darling National Wildlife Refuge
Sanibel Island derives much of its reputation as a natural paradise from the presence of the massive J.N. "Ding" Darling National Wildlife Refuge, which protects the country's largest undeveloped mangrove ecosystem across a sprawling 6,400-acre expanse. Many visitors opt to traverse the refuge via the popular tram system, but you can also explore the serene mangroves and bird habitats by car, bike, or — better yet — your own two feet.
Where to stay
As the only all-suite beachfront resort on Sanibel Island, Casa Ybel Beach Resort offers some of the area's most luxurious digs. Stretching across 23 acres along the island's iconic white-sand beach (opposite the refuge), Casa Ybel features exemplary one- and two-bedroom suites with an Olympic-sized pool and a range of activities from fishing to pickleball. What else do you need? An elegant historic restaurant called Thistle Lodge once frequented by Henry Ford and Thomas Edison? Yeah, they have that too.
7. Bailey's Beach Park
While many visitors to Sanibel Island's east end get their beach time in at the popular Lighthouse Beach Park, a lesser-known alternative can be found a quick drive to the west at the cozy Bailey's Beach Park. A rare Sanibel beach located on the bay side of the island as opposed to facing the open Gulf, this small-but-secretive little spot has excellent fishing as well as a laid-back atmosphere.
Note: Parking at Bailey's Beach Park is very limited and requires a permit. Most visitors simply arrive by bike, on foot, or by boat.
Where to stay
Sundial Beach Resort & Spa has long been one of the most in-demand resorts on Sanibel Island, and it's not hard to see why. The fully equipped condo-style rooms have everything you need, and their onsite restaurants are some of the best on the island. Carve into twin lobster tails overlooking the water at Sea Breeze Café or go full teppanyaki-style at Shima Japanese Steakhouse between rounds of tennis or sunny days posted up on the beach. In short, you'll never have to leave the resort.
8. North Captiva Island
Continuing the general trend of things becoming more remote as you travel farther north, enter: North Captiva Island. It was once part of the main Captiva Island until a hurricane unceremoniously cleaved the two in 1921. Today, the charming little island is only accessible by boat, and the main mode of transport once you're there is by golf cart — so it's no surprise that its four miles of beach comprise some of the most low-key real estate in the area. If you're looking to get away from it all but still have access to modern amenities, you can't do much better than right here.
Where to stay
Tell anyone familiar with the area that you're going to Captiva Island, and you'll inevitably be asked if you're staying at South Seas Island Resort. This legendary vacation destination has been converting occasional guests into lifelong fans for generations, thanks to its primo location and unmatched suite of offerings, including its own 330-acre nature preserve with 2.5 miles of stunning beaches. With multiple marinas, restaurants, a golf course, and so much room to wander, it's okay if you get a little lost — they have a free trolley that will happily pick you up and take you back to your room.