in paid partnership with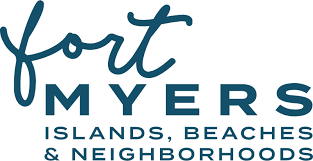 ATTENTION PARENTS: You need a vacation. The only problem is that it has to be kid-friendly, educational, not break the bank, and still be something for the entire family. That certainly narrows it down — but luckily one of the places left on this short list is Southwest Florida.
The kids are hankering for a good "Guess what I got to do?" story anyway, so use it as an excuse to walk the soft, white sands on The Beaches of Fort Myers & Sanibel and soak in the warm waters of the Gulf. Here are nine places they'll love — and that you'll love, too.
1. The beaches of Sanibel and Captiva
In the sand rests a nature-made treasure hunt. Scavenging for kitten paws, cockles, and mermaid money (aka seashells) is a walk on the beach on the barrier islands of Sanibel and Captiva. A broad shelf just offshore makes these Gulf of Mexico beaches the perfect repositories for stunningly unmarred shells. Seriously. This is some of the best shelling in the country.
It's so good here that local businesses have picked up on the trend. Hotels like the Sundial Beach Resort & Spa on Sanibel Island have shelling bags and shell-cleaning stations where kids can de-sand their treasures and separate their coquinas from their conchs.
2. Bowditch Point Park
At the northernmost end of Estero Island, Bowditch Point Park has 17 pristine acres of white-sand beaches, dunes, and wooded trails for the kids to expel all that pent-up vacation energy. They can roam the hiking trails where wading birds feed, or do some wading of their own in the calm waters where the Gulf meets San Carlos Bay.
After all the hiking, wildlife-viewing, and kid-chasing, cool off at nearby Pink Shell Beach Resort & Marina, where a trio of lagoon-style pools, complete with waterfalls and a splash pad, create a veritable beachside waterpark. That's how the kids will cool off — parents can do so in shaded lounge chairs, with cocktails or ice-cold drinks in hand.
3. Bailey-Matthews National Shell Museum
If your shelling doesn't turn up any periwinkles, or if the kids only find a speckled sliver of junonia (the grand prize for serious Sanibel shell-heads), then head to Bailey-Matthews, the only museum in the country devoted solely to shells and the mollusks that make them.
The museum has guided beach walks, where malacologists (shell experts) teach you the difference between conchs and cones. A touch tank allows youngsters to get up close and personal with the creatures that create the shells. The museum is located on Sanibel Captiva Road, a short trip from Sanibel Moorings Condominium Resort, a Gulf-front lodging sought out by shell-seekers all over the world, and home to Sanibel's only botanical garden.
4. J.N. "Ding" Darling National Wildlife Refuge
Your family can hike, bike, or paddle their way through 7,600 acres of mangrove forest in this refuge teeming with fauna and flora — "Ding" Darling is home to more than 245 species of birds, 60 kinds of reptiles, and 35 species of mammals. Kids might just spot alligators, blush-pink roseate spoonbills, and manatees all in the same morning (especially if you're staying nearby at the Beach Cottages of Sanibel, right on the Gulf Coast).
Hiking the beaches and forests of Southwest Florida can wear anyone out, so a scenic cruise along Wildlife Drive from the air-conditioned comfort of your car may also be in order. If you've got energy to spare, climb the observation tower along the way for sweeping views of this estuary and the vast back bay beyond. Even if you aren't staying there, you can always refuel down the road at 'Tween Waters Inn Island Resort, where thick burgers and gooey grilled cheese sandwiches are served poolside, or in the old-Florida elegance of the resort's Captiva House, which overlooks the Gulf.
5. Salty Sam's Pirate Cruise
Ahoy (uh-ho-ee/exclamation): Hello. Avast (uh-vast/verb): Stop. Yeah, you're gonna have to brush up on your pirate speak and batten down the hatches for adventure aboard the Pieces of Eight, a 65-foot replica Spanish galleon that docks on Fort Myers Beach. You packed your pirate dictionary, right?
The ship sets sail daily during peak season, with 90-minute, kid-friendly cruises through Matanzas Pass and into the Gulf of Mexico. Packages include bandanas, eye patches, and, in some cases, bags of booty. Each cruise features games, face painting, water cannons, and plenty of chances to practice rolling your arrrghs. The kids will love it (especially if they get the chance to dress up), and the photos you bring home will have you telling this story for decades.
6. Lovers Key State Park
For years, this cluster of four barrier islands was only accessible by boat, making it the perfect spot for some secluded alone time (see where the name came from?). Nowadays, a series of boardwalks and a very convenient tram make this still-remote-feeling beach one of the most family friendly in the area.
Pro tip: Skip the tram and walk the boardwalks for great bird-watching and the chance to spy a manatee, marsh rabbit, or bottlenose dolphin. Kayaks, canoes, paddle boards, and bikes are available for rent, too. To really get the best of this state park, take the bikes to Black Island, where five miles of multi-use trails allow you to continue your adventure. To stay close to the action, hitch a spot at the nearby Red Coconut RV Park, which has 450 feet of beachfront and a relaxed, old-Florida feel.
7. The bike paths of Sanibel and Captiva
Twenty-five miles of bike paths crisscross Sanibel, from Lighthouse Beach at the east end up through Blind Pass, where the island splits and becomes Captiva. More bike paths traverse South Seas Island Resort closer to Captiva's north end, a sprawling enclave of beachfront townhouses and cottages speckled with pools, water slides, restaurants, tennis courts, and a nine-hole golf course.
If you didn't bring your own bike or forgot your pink princess helmet, no worries. Bike rentals abound on the islands, with shops renting traditional two wheelers, tandems, and shaded four-person Surrey bikes (think pedal-powered golf carts) fit for the whole family. Not that you even need a bike to enjoy these paths — Segways are welcome on Sanibel and can be rented at many of the same shops. You're on island time now, so make it count.
8. Fort Myers Beach Pier
Jutting 560 feet into the Gulf, this picturesque pier is worthy of at least one long walk during your stay. Kids can peer through view-finder telescopes to check out the action up and down the beach, or the family can rent fishing poles from the mid-pier bait and snack shop where souvenirs beg to be splurged on. Take those poles to the end of the pier and join the veteran anglers who fish this span daily (the catches really are that good).
Hang out under the pier — its angled legs make for an excellent photo backdrop — for a rare breath of shade on this sun-soaked stretch of sand. Best of all? The pier is free and open (and fished) 24 hours a day. It's perfect for catching a stunning sunset or, if you've got early risers, for taking in the quiet calm of the Gulf before the day has even begun.
9. Mound House
The oldest building on Estero Island, Fort Myers Beach's Mound House sits atop a 2,000-year-old Calusa Indian shell mound. Built in 1906 and recently restored to its near-original splendor, this archaeological and historical site is now a one-of-a-kind museum.
Guided tours take you through excavation sites where archaeologists have uncovered pottery shards, utensils, and innumerable shells. After eating the animals inside, the Calusa used the shells as a means of elevating their ancient town away from the water and, perhaps more crucially, into the cool Gulf breezes. The museum is open Tuesday through Saturday from January to April, and three days a week during low season — make sure to check for tours, whether you're into the walking variety, or want to jump on a kayak or boat. Kids can even play the part of archaeologist, sifting through actual shell-mound debris during certain demonstrations in search of priceless artifacts.
Stumbling across a piece of millennia-old Native American cookery? Why, the "What did you do on your vacation?" essay would practically write itself.