in paid partnership with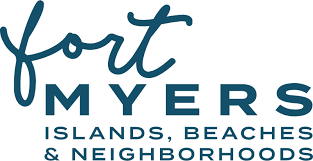 THERE'S A REASON beaches feature so prominently in so many love songs. Between the chill pace of life, those oh-so refreshing breezes, and the broad-brush sunsets, time on the coast has a way of making us all feel a little mushy. And that's especially true when you visit The Beaches of Fort Myers & Sanibel, where it's always summertime and the living is nothing but easy.
Located on Florida's southwest coast, this region combines all that comes with being adjacent to the Gulf of Mexico: The water is calm and warm, the sand is soft and white, and the open western horizon means you get an ocean-view sunset without flying all the way to California. Plus, it's a major vacation destination, so you're never far from waterfront dining and a flute of champagne or a luxe spa treatment. If a romantic getaway for two is your goal, don't miss these nine locales.
1. Your own 2.5-mile stretch of Captiva Island
Stepping onto South Seas Island Resort on Captiva Island feels a bit like stepping into another world…one where you suddenly can't remember what it was you were worrying about just a few seconds ago. And while there's a lot to love about every part of the resort — its luxurious spa and its nearly 20 pools, for starters — the crowning jewel at South Seas Island Resort is its private, beachfront ocean preserve spanning some 2.5 miles. Sunrise walks here mean bounties of shells for the taking, and sunset outings are perfect for spotting dolphins or rare birds. Oddly enough, all the space will actually bring you two closer together.
And one of the best restaurants on Captiva, Doc Ford's Rum Bar & Grille, is right here, too. (And, yes, they have oysters.)
2. Lovers Key State Park
We couldn't spell it out more clearly if we tried. This place is actually named after the lovers who used to paddle out to its secluded shorelines. These days you can get here by car, but it's just as special as ever. Pack a picnic and sit out on the sand, or go hiking, biking, shelling, or wildlife-spotting — keep an eye out for manatees, marsh rabbits, and roseate spoonbills. Lovers Key is on a barrier island, so there's plenty of sand and surf (and dolphins!) to go around, keeping things secluded and intimate.
Really, though, the romance factor continues all the way up the shores of neighboring Fort Myers Beach to its northern tip, which is where you'll find Pink Shell Beach Resort and Marina. This full-service destination was named one of the top resorts in the state by Conde Nast and might just have the perfect location, whether you simply want to enjoy those gorgeous beaches, go on active adventures like paddleboarding, take in the nightlife options of Fort Myers Beach, or make the short drive down to Lovers Key.
3. Anywhere with a spa menu…
Southwest Floridians are a health-obsessed bunch, and with that comes first-class wellness facilities at most major hotels. From hot stone massages to mud wraps, yoga classes to all-organic facials, you and your love could actually pamper each other for days on end. No one said you had to get out onto the beach, after all.
We're particularly partial to the 'Tween Waters Inn Island Resort & Spa. Go for any of their services (or dip into their new serenity pool) and it'll be difficult to stick to the rest of your vacation itinerary. But be sure to get in some beach time in the evening — the resort is said to be home to "America's Most Romantic Sunset" (as voted by Travelocity). Luckily, the beach will be there tomorrow, so you won't have to sacrifice any spa time.
4. …or anywhere on the water
From inland waterways to bays, estuaries to the Gulf, you can see so much of Southwest Florida — and parts that you couldn't see otherwise — by boat. And the farther out you go, the more likely you are to have a sunset just for the two of you.
Float your way to one of the area's barrier islands, like Cayo Costa, with a picnic and a bottle of wine in tow. If you don't have your own boat, it's easy to hop on a charter and have everything taken care of for you. And if you prefer your vessel sans motor, Island Inn rents kayaks to guests. Of course, their position right on the beach on the southwest-facing shore of Sanibel Island means you don't have to wander far for a super romantic spot.
5. J.N. "Ding" Darling National Wildlife Refuge
The J.N. "Ding" Darling National Wildlife Refuge is a popular destination on Sanibel Island, but it's such a big place you tend not to see too many other people. Here, the romance is all about the nature. Bring your binoculars and prepare to spot lots of other love birds…literally — there are 270 species of birds in the refuge, including the likes of the American white pelican and the roseate spoonbill.
If this sounds like the place for you, a great home base is the Sundial Beach Resort & Spa. They're on the beach just a 10-minute drive from "Ding" Darling, and once you're done exploring the natural world, you can come back to a couple's deep tissue massage.
6. Anywhere you can make yourself at home
Weekend getaways are nice, but if you find yourself wanting to stay in Southwest Florida for a while, you'll be more than welcome. Many resorts are catering towards long-term visitors these days, with cozy cottages and condos fully equipped with kitchen and laundry facilities. These places feel more like home than many hotels, and that makes them romantic in our book — after all, home is where the heart is.
Sanibel Moorings Condominium Resort welcomes long-term guests to its Gulf-front resort. Sometimes it takes a moment to settle in — don't leave until you've relaxed and soaked up all the beach vibes you can handle. And the extra time will ensure you're around for their Sanibel Sea School walks and other scheduled activities.
7. The private beach at Sanibel's Old Florida cottages
The only thing better than a pristine beach is a pristine beach you don't have to share with anyone else. Stay at the colorful Beach Cottages of Sanibel (think mid-century modern meets beach bungalow) and you'll get primo access to a just-for-you slice of paradise. The waters of the Gulf of Mexico are literally feet away, and when you're not out enjoying the sand, the view from your cottage ain't bad, either. Plus, if you need a break from sunbathing, you're just steps from the resort's pool and your oceanfront abode.
8. Camping out right next to the beach
Fort Myers Beach has one of the most popular stretches of sand around, and sometimes you just want to get as close to it as possible. The Red Coconut RV Resort lets you do just that, and is perfect for travelers who prefer to bring their home with them (they also rent mobile homes and cottages, if you're not traveling by RV). Post up in your own beachside camping spot, and the world is your oyster.
9. Historic Sanibel Island Lighthouse
Built in 1884, this is one of the oldest lighthouses in Florida. While the tower itself is worth seeing, the beach underneath is just as notable. It's one of the best shelling spots on the island and a favorite with locals. Come early for the best pick of shells, squeeze in one last Southwest Florida sunset before you go, or bring a blanket and watch the stars sparkle into focus as night falls. Whenever you come, romance will be waiting.