9 Things About Winter You'll Only Understand if You've Been To Idaho
in paid partnership with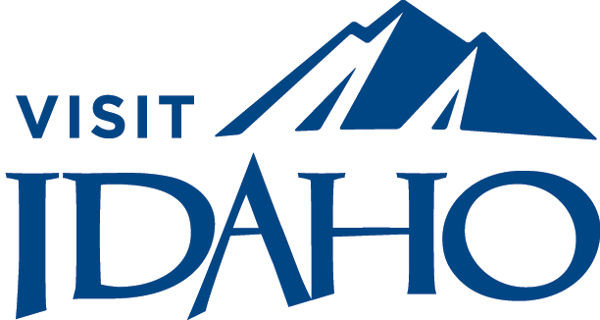 1. Skiing is nothing without the lingo.
Home to Sun Valley — America's original ski resort — and a whopping 17 other ski mountains, over 20,000 acres of designated ski area, and even more backcountry to boot, Idaho represents the soul of US skiing. And what comes along with that much skiable terrain? Snow lingo.
Idaho skiers and boarders will tell you when Brundage has a bluebird day, or if Schweitzer got dumped on and it's fresh tracks on champagne powder. From corduroy to pow, freshies to first tracks, skiers will know exactly what you mean.
2. In Idaho, you can ski on the moon.
South-central Idaho's Craters of the Moon National Monument is an otherworldly landscape all year. This enormous park encompasses 1,100 square miles of basaltic lava flows, cinder and spatter cone volcanoes, charred forests, and subterranean caves. It's one of the strangest, most surreal landscapes in the country.
And it's even weirder when those lava fields and volcanic cones are covered in snow with only black boulders and gnarled pines peeking through. During snowy months, the park maintains a Nordic ski & snowshoe loop that includes a steep descent down the Inferno Cone. This is the closest you can get to skiing on the moon, and it might be the world's only lava field with a Nordic loop.
3. There's cold, and then there's cold.
This isn't the Arctic, but it sure feels like it sometimes. In fact, Idaho's small mountain town of Stanley often sees some of the coldest temperatures in the continental US.
With an average of 292 days per year below freezing and a record low of -54°F, Idahoans aren't sissies about winter. But even when your nose hairs freeze and you have to stoke your cabin's fire all night long to keep it in the 40s, we know there's fun to be had as long as you layer up.
4. Nothing beats bathing in natural hot springs while the snow falls.
Sure, a hot tub is one way to end a day of skiing or snowshoeing. But a geothermal hot spring is better, and Idaho has 340 of them, 150 of which are the perfect temperature for a winter dip — that's more than any other state. So instead of a chlorinated tub, you get to soak in the middle of nowhere, without distractions.
At just under a mile off Highway 21 in the Boise National Forest, Bonneville Hot Springs is an awesome hike-in pool for snowshoers and one of my favorite soaks, but there are plenty of other springs to check out and you'll find them across the entire state.
5. Skijoring is totally a thing here.
The Norwegian word skikjøring literally means "ski driving," and the activity was originally a means of transportation where a skier would be towed behind a running horse. Now, at least in America, it's a competitive mix of rodeo and ski racing, and it's a must-see winter event. Horses pull skiers through a race course with gates, jumps, and sometimes loops or hooks, often clocking speeds near 50 mph in the process.
Skijoring is only popular in a handful of states, and while it only really came to Idaho within the last two decades, it's getting bigger here every year. The Wood River Extreme Skijoring Association puts on a competition each winter in Bellevue, and the Teton Valley hosts skijoring races every January during the Great Snow Fest.
6. There's no feeling quite like making fresh tracks.
Skiing in other states can mean tracked-out groomers, or if you're lucky, a couple of brilliant morning runs on fresh snow before it's cruddy. Imagine a whole day of pristine powder and steep hills marked only by your single ribbon of carved turns. That's what Idaho backcountry skiing is like.
Idaho has more public land and more peaks over 10,000 feet than any other Rocky Mountain state. This combination equals backcountry heaven, whether you're hiking with skins to ski in the Frank Church-River of No Return Wilderness, the largest contiguous protected area of wilderness in the continental US, or being dropped by helicopter into the Smoky Mountains by Sun Valley Heli Ski.
Hiking, snowmobile, snowcat, helicopter — you can access Idaho's backcountry however you like. Guided tours and overnight ski trips to spots like the Williams Peak Hut are also an option to safely and comfortably get into the Sawtooths' famous couloirs and chutes.
7. And winter fly fishing is a whole other joy.
Born from mountain snowmelt and rain below the Sawtooth Range, Central Idaho's Big Wood River is one of the state's iconic fishing rivers. It's also becoming known as one of the most productive winter fisheries in the West. With few other anglers out, the chances of pulling in a gold medal trout are high.
Other winter spots include Black Canyon on the Bear River near Lava Hot Springs, Hagerman's Malad River, or the Magic Valley area's Riley Creek, Salmon Falls Creek, and Billingsley Creek — all spring fed and full of trout. This guide has more location info along with tips for which flies to use statewide.
8. Snowmobiling on 10,000-foot ridges is a rush.
Idaho snowmobiling is unparalleled. There are over 7,200 miles of trails, including 900 miles on the Idaho side of the Tetons at Island Park (considered one of the world's top groomed snowmobile trail systems). These trails, along with 28 other grooming programs, rank Idaho as the leading Western state for snowmobiling. Riders can follow trails that access otherwise remote winter spots, even up those blanketed ridges, which mean spectacular mountain views from 10,000 feet.
9. And sleeping in one of Idaho's backcountry yurts will make you wish wifi had never been invented.
There are few places more peaceful to sleep than in a backcountry yurt in a world muted by snow. These structures are the perfect base for a backcountry ski or snowshoe weekend. Many Idaho state parks feature yurts that can be rented year-round, including Castle Rocks State Park in Almo, which is accessed via a two-mile snowshoe loop through Eagle Rock Grove.
There are six more spots to stay within the Sawtooth Range; they grant access to the world-class snow tucked between those snow-crested spires and pinnacles known for thin crowds and spectacular terrain. And you get to end your day with a crackling fire and the otherwise blissful silence of snowpack.
What did you think of this story?