11 Airbnb Greenville, South Carolina, Rentals Near the Historic City Center
Most people know South Carolina through the eyes of Myrtle Beach and Hilton Head Island. But visited Greenville's bustling and historic city center? Although you may not be digging your toes in the sand, Greenville is just as much of a getaway as the beach. Dive into Greenville's history and culture, experience signature tours, visit many popular attractions, and stay in one of these historic, homey, and cozy Airbnb Greenville properties.
---
---
Greenville Airbnb rentals in or near Downtown
Industrial Downtown Greenville apartment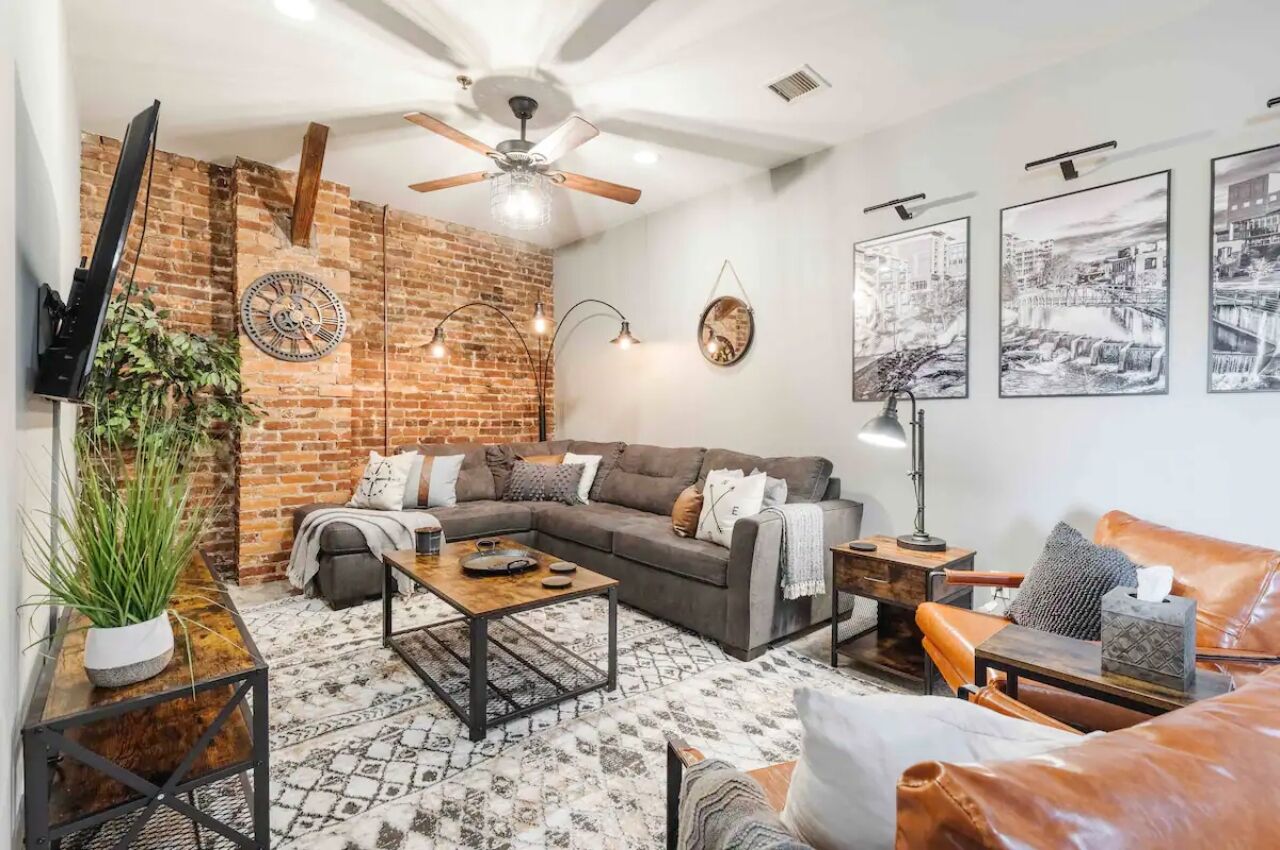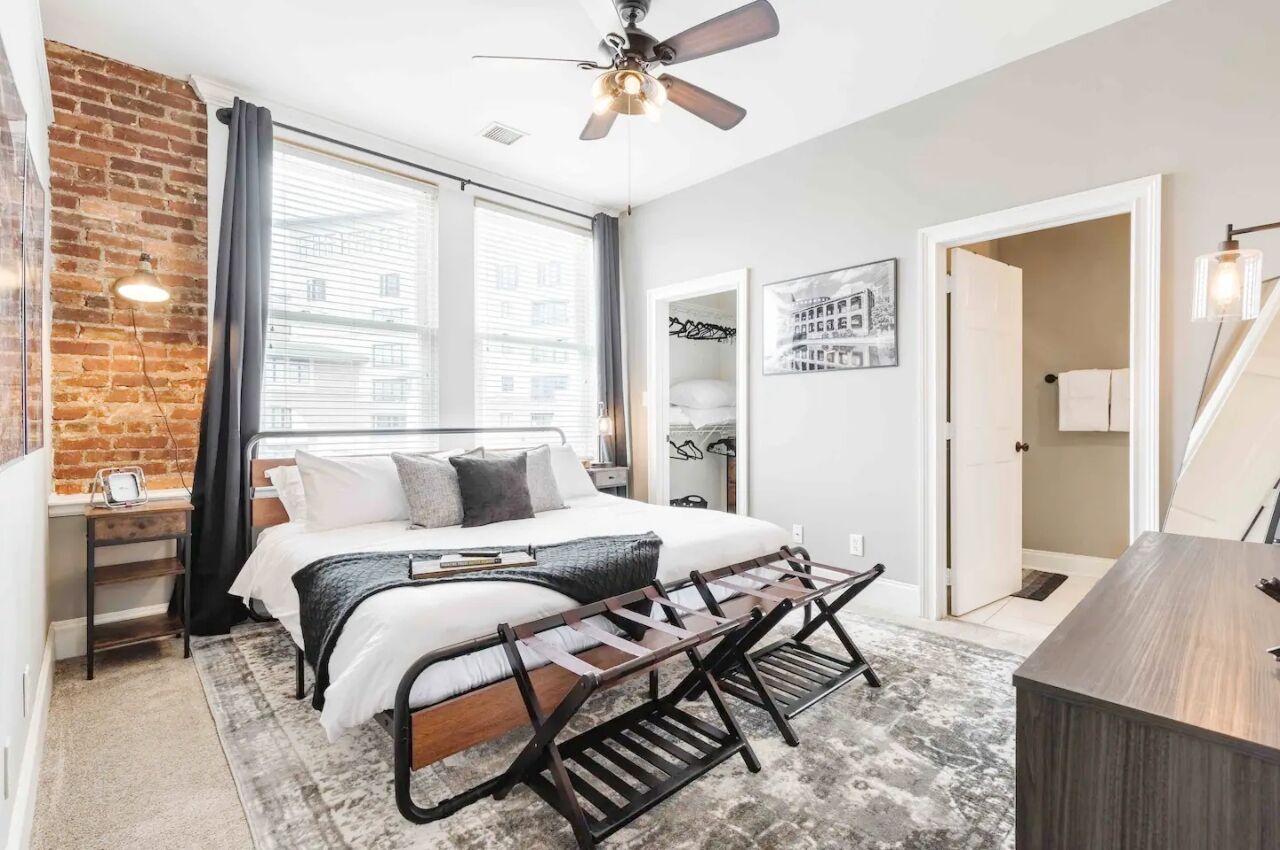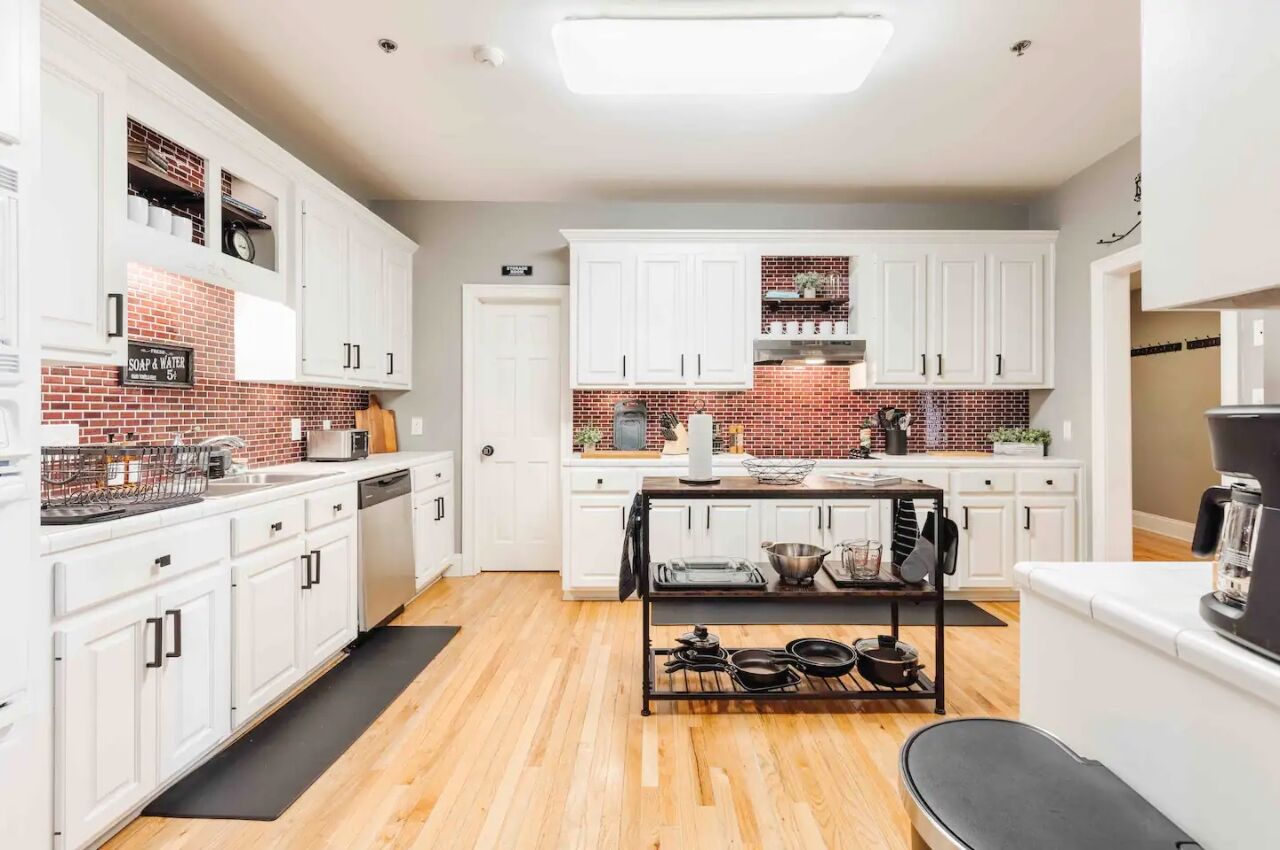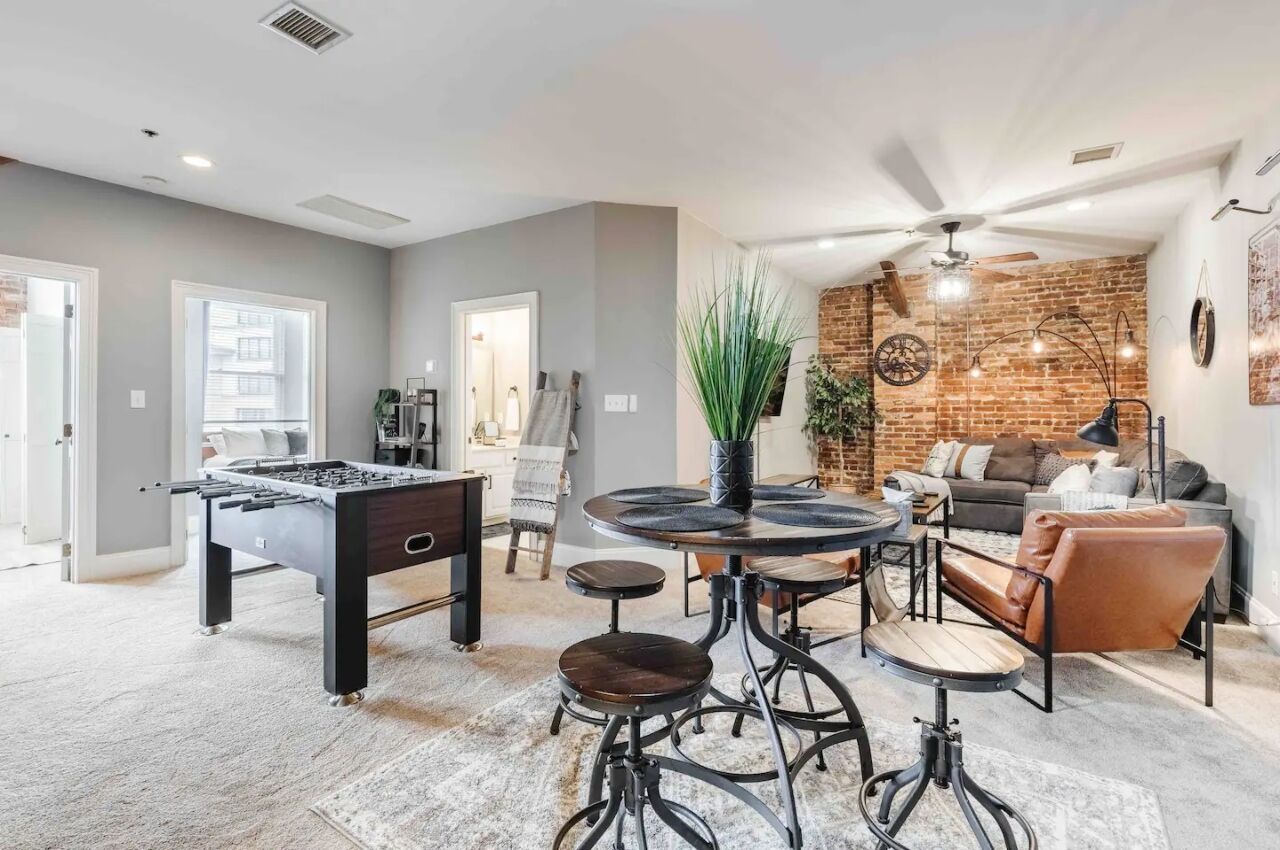 This Airbnb downtown Greenville property is located on North Street in the Historic West End. This stylish apartment features many great amenities like a fully equipped kitchen spacious and inviting living room with tv access to all streaming platforms. Large windows bring in light, and the apartment is in the heart of Greenville's attractions. The apartment is a perfect location for all the action and activities as it's near Falls Park on The Reedy, Fluor Field, Cleveland Park, Peace Center, Greenville Zoo, and more popular local attractions.
Eight guests, two bedrooms
Price: $194 per night
Perfect Pink Pearl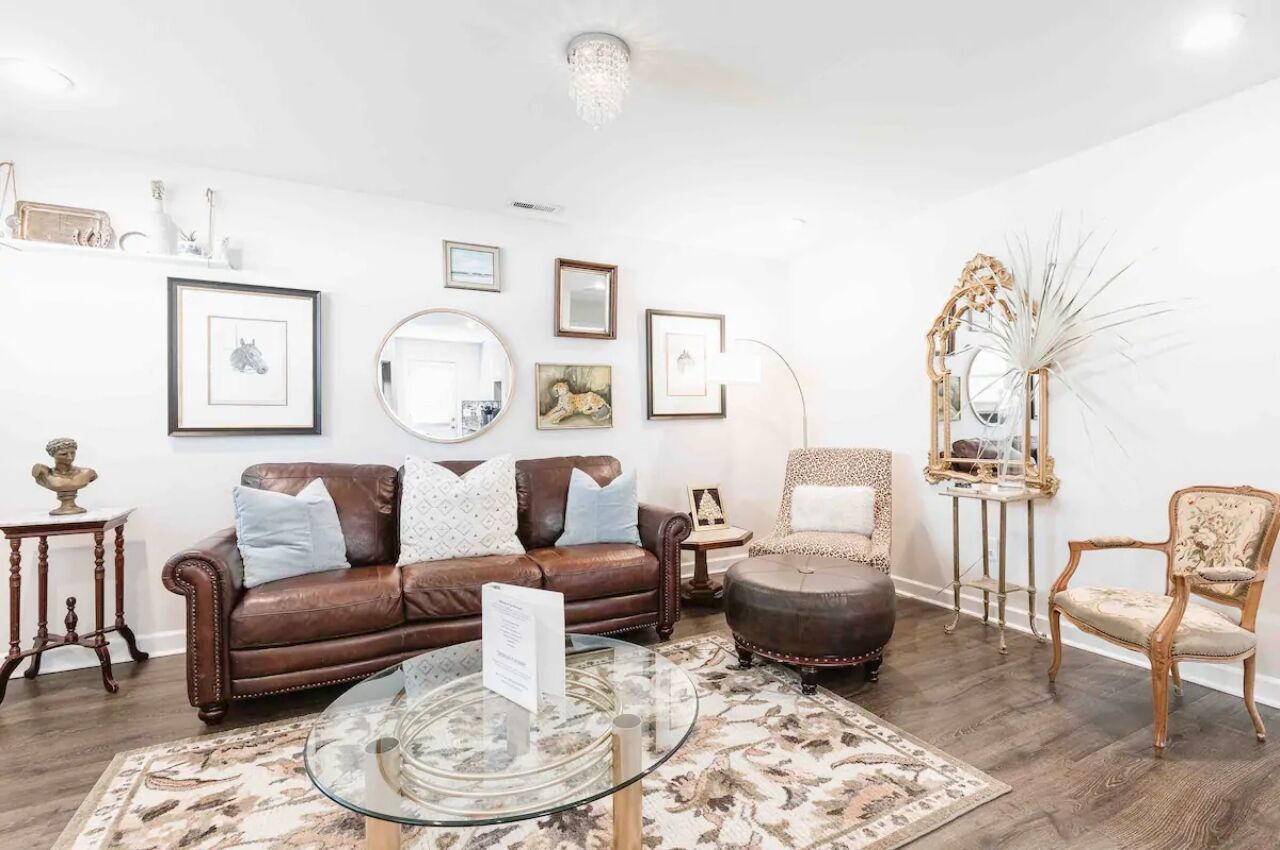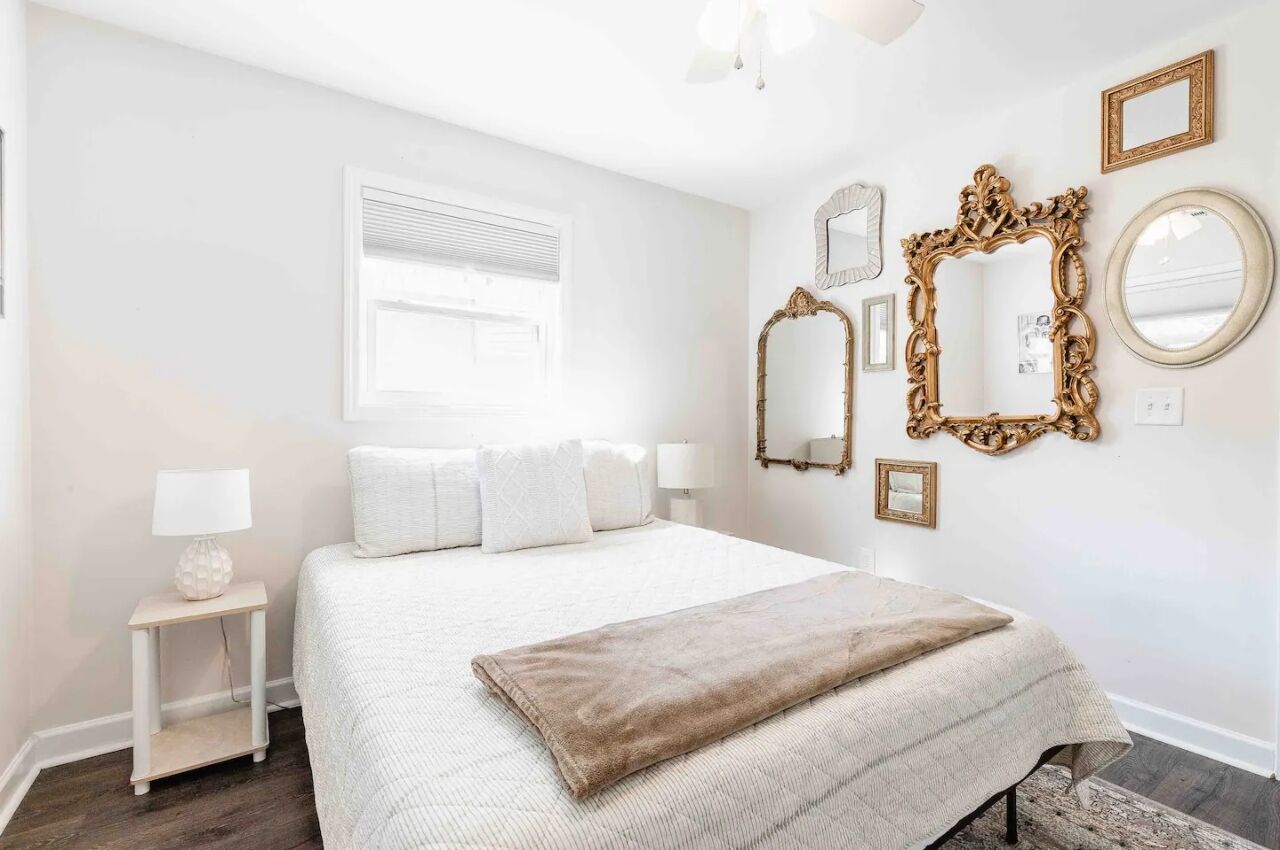 Experience this vibrant Airbnb downtown Greenville property to be close to the city's best dining and shopping options. This private duplex has a fully functional kitchen and spacious open floor plan living room. The duplex is close to many local attractions like Bon Secours Wellness Arena, Main Street, Peace Center for Performing Arts, and several good pubs for when happy hour rolls around.
Four guests, two bedrooms
Price: $110 per night
The Craftsman Studio just blocks from Main Street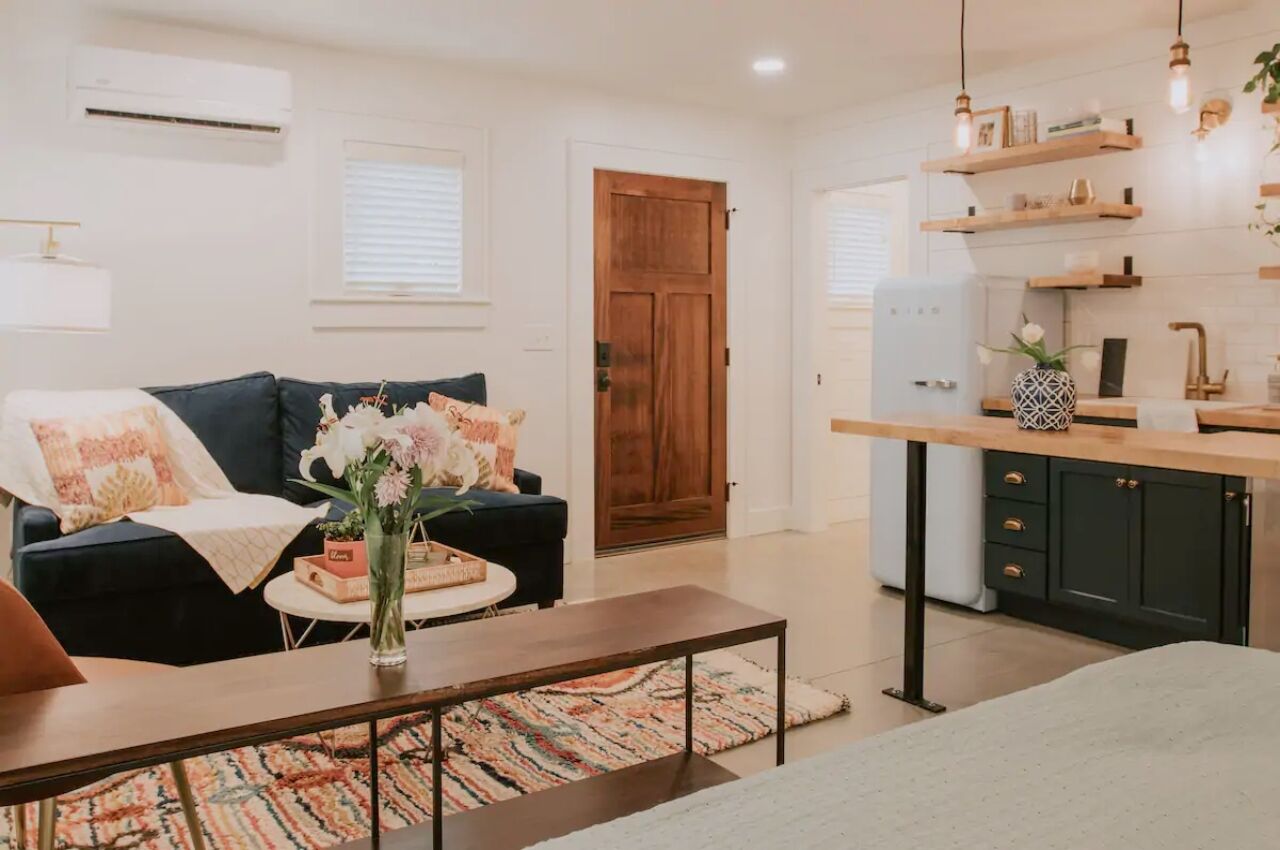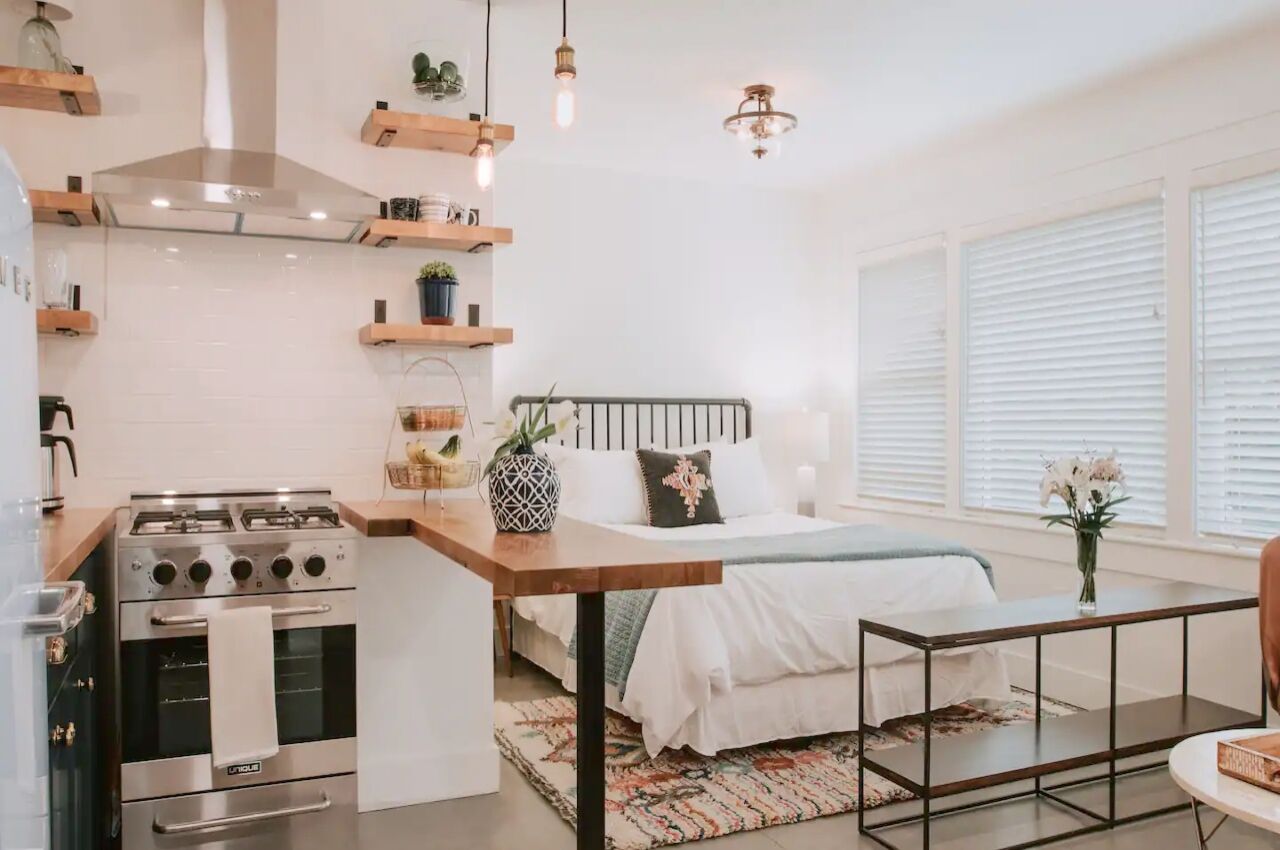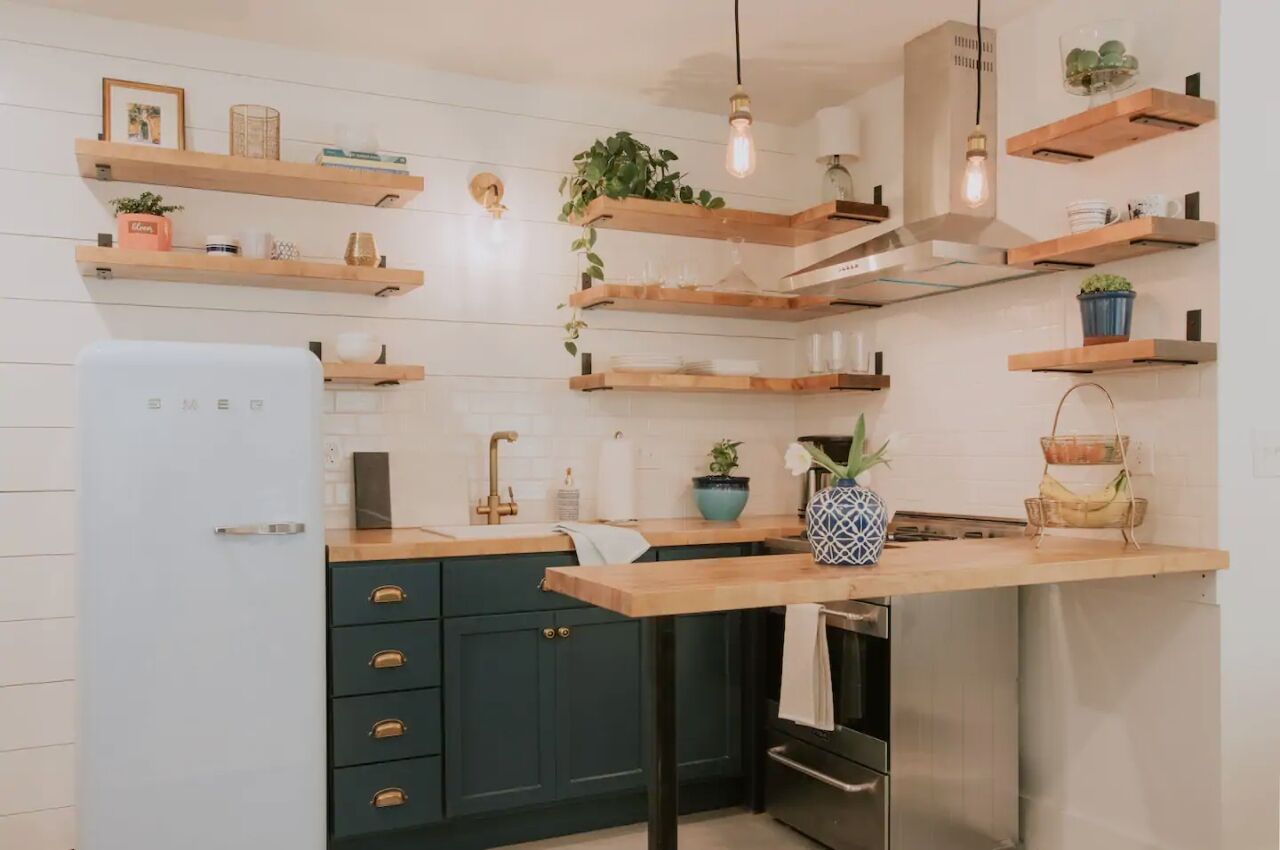 Here's another Downtown Greenville treat. This studio is a brand new addition to a 110-year-old craftsman home. The property is in a historic neighborhood that is a part of downtown, but it does give the best of both worlds with the quiet neighborhood lifestyle and the liveliness of being blocks away from Main Street. The space features an open floor plan with a kitchenette, a sitting area, and a sleeping area.
Four guests, one bedroom
Price: $135 per night
Greenville Airbnb rentals for a solo or couples trip
The Hive with secluded waterfront view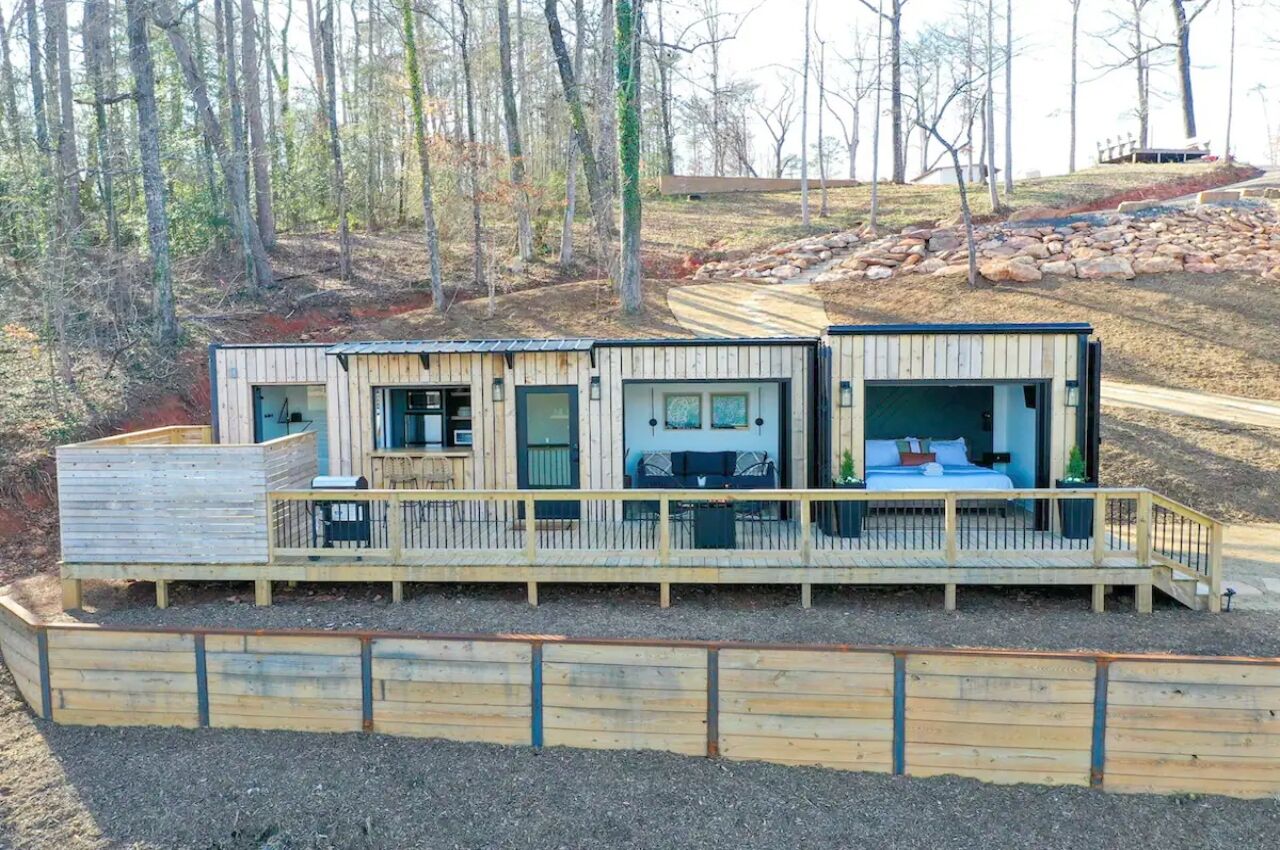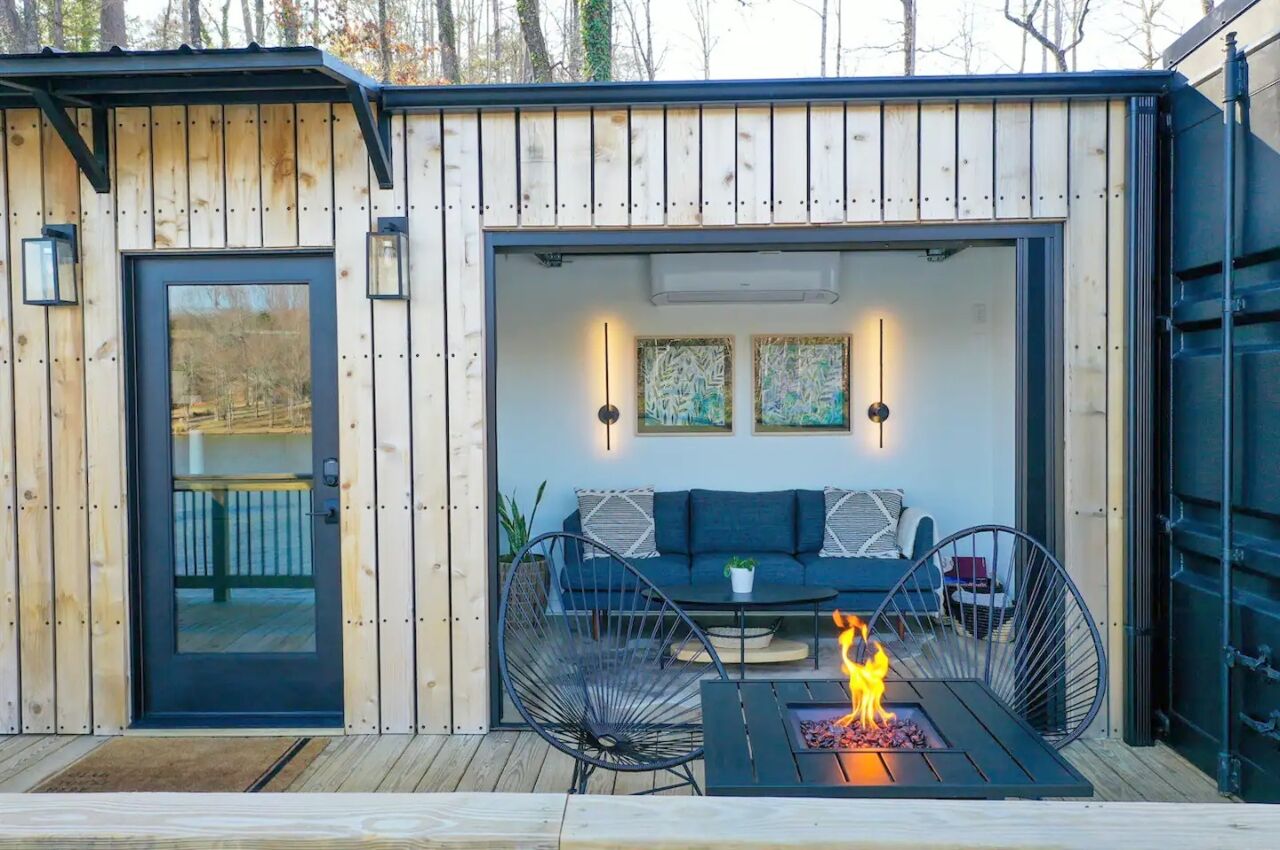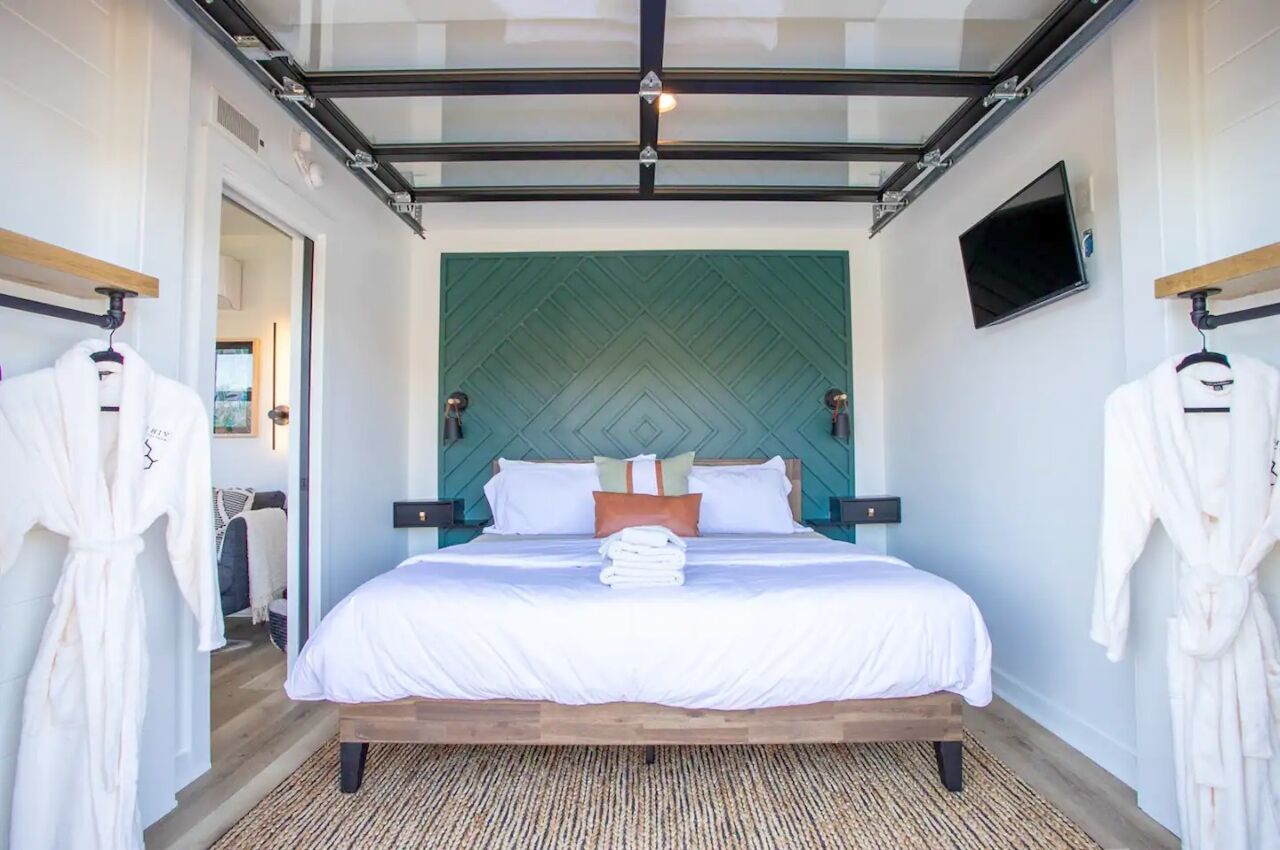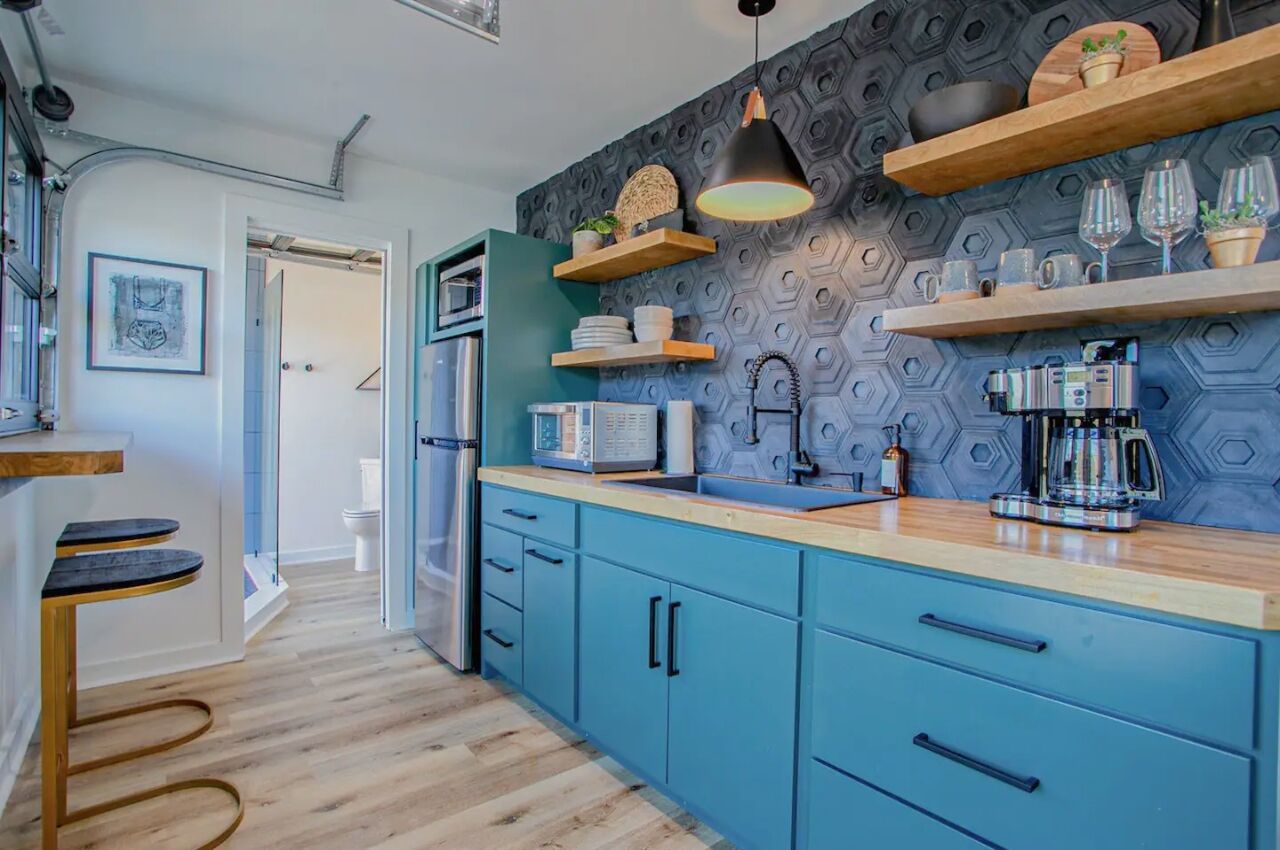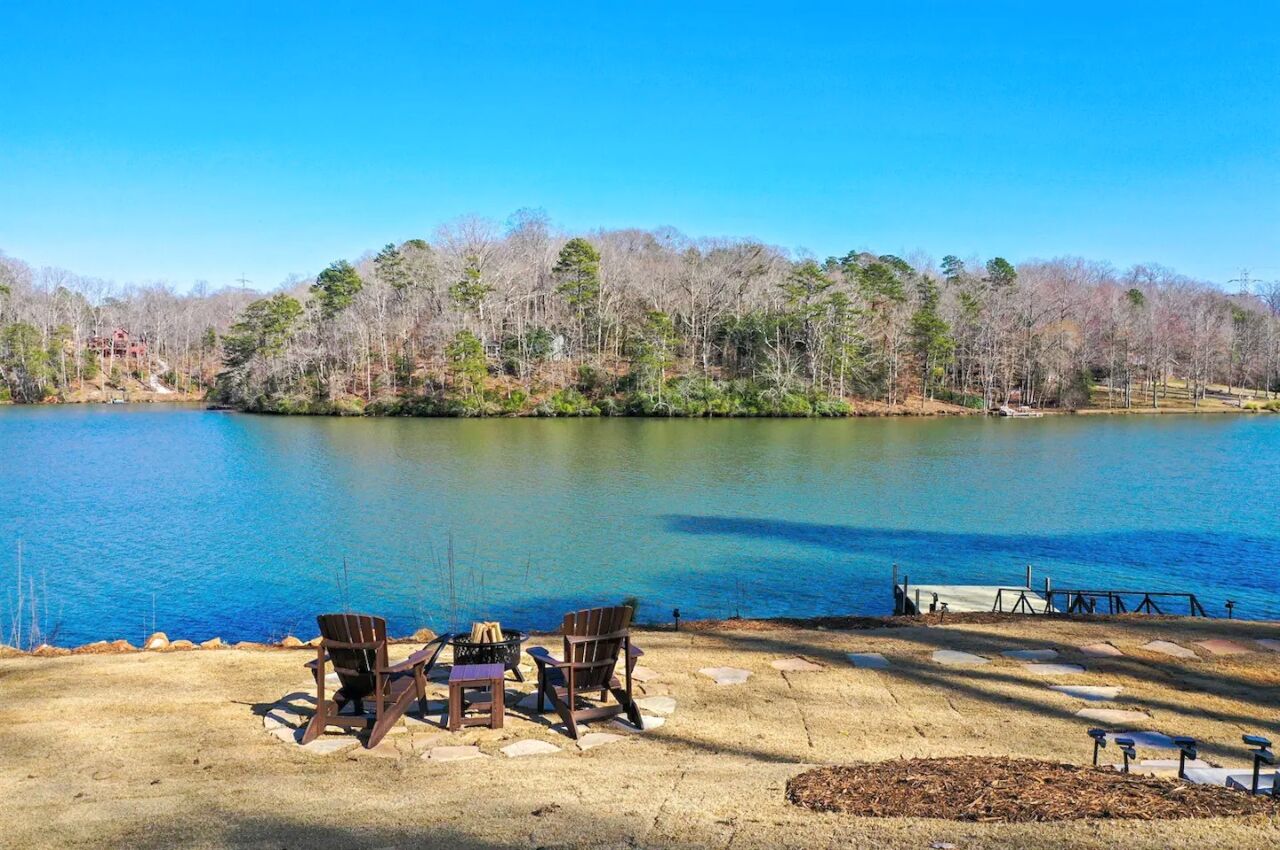 Check out this unique Airbnb Greenville SC property, perfect if you're looking for an unforgettable experience. The Hive at Addison Farms has stunning views of Saluda Lake and is just 20 minutes from Downtown Greenville. The space has a secluded waterfront view, a full-service kitchenette, and a private deck with a grill, seating area, and propane firepit. There is also a private dock with access to kayaks and paddleboards, outdoor green space, and a patio with a wood-burning firepit.
Two guests, one bedroom
Price: $209 per night
Private guest suite in North Main neighborhood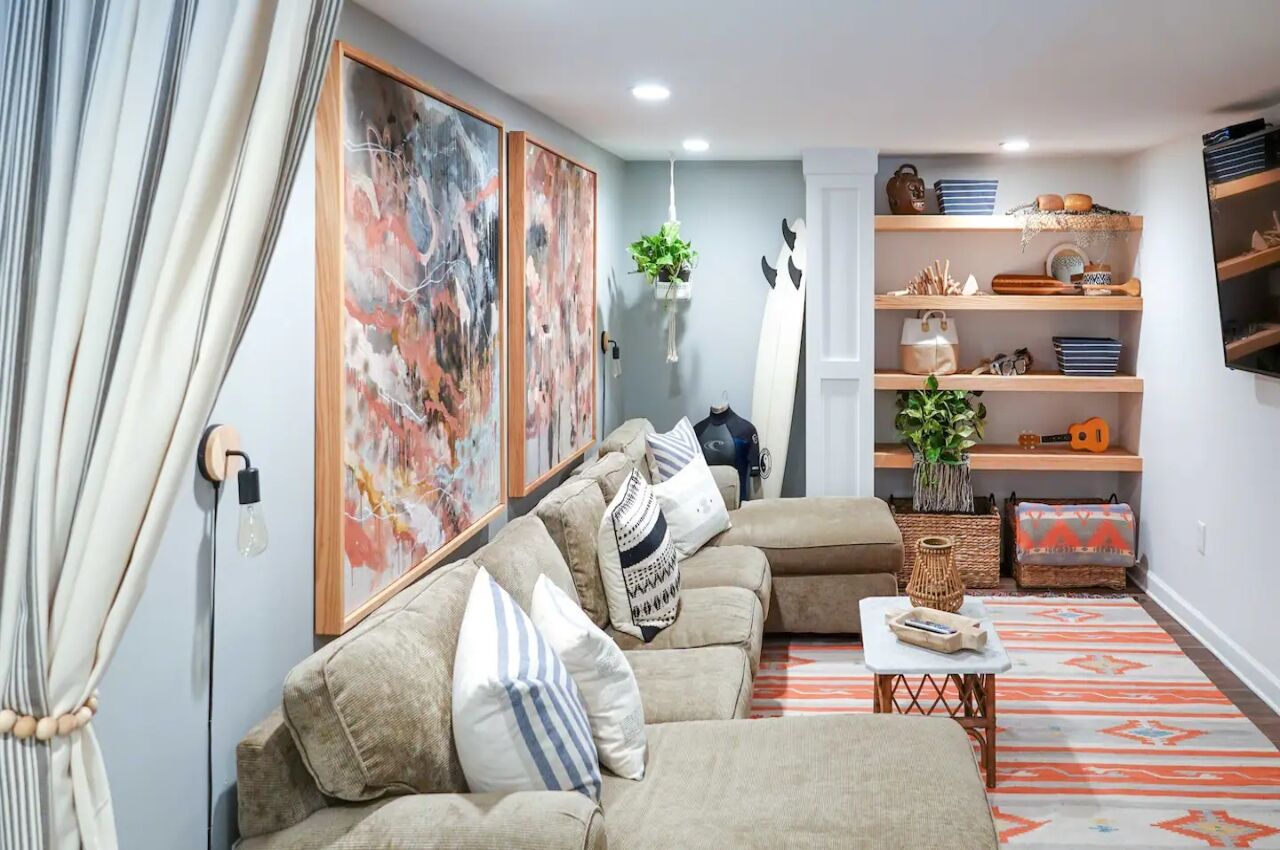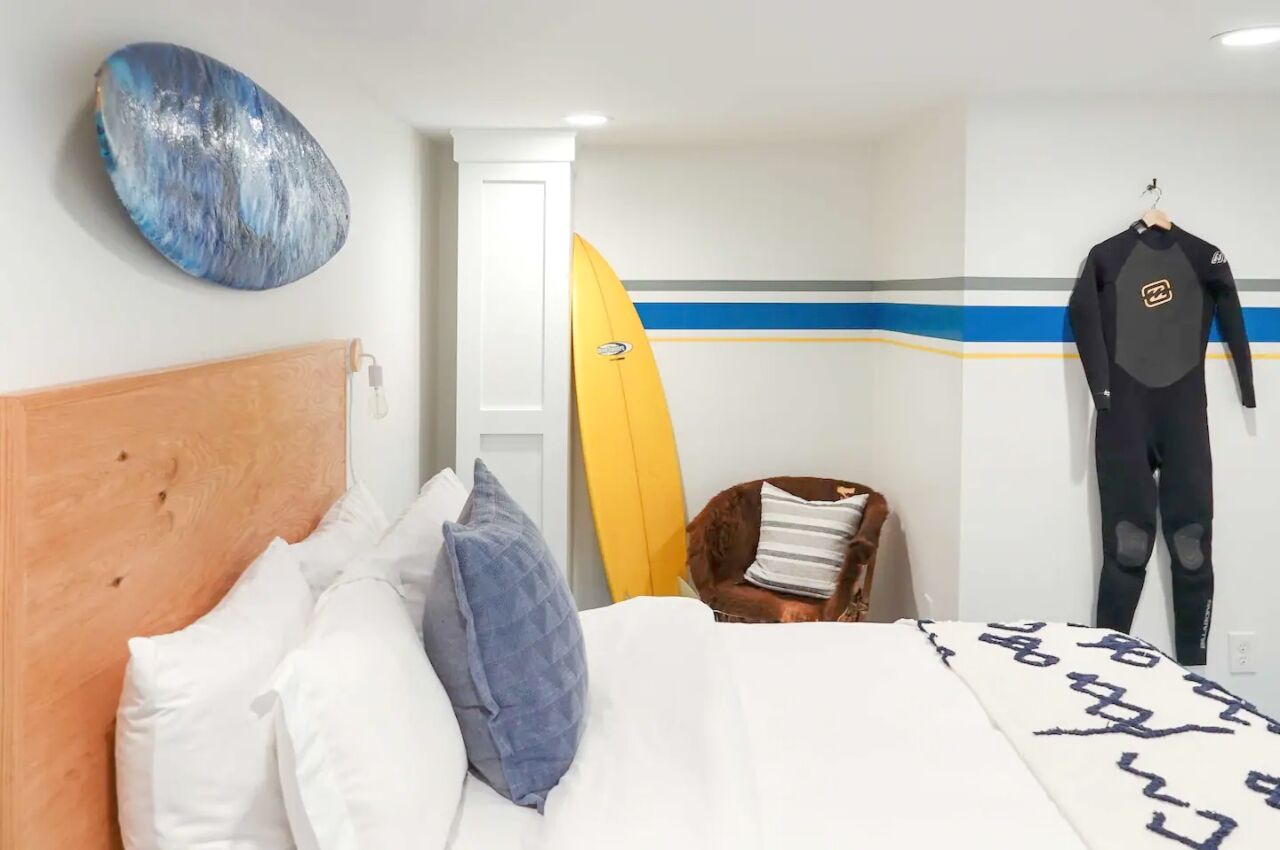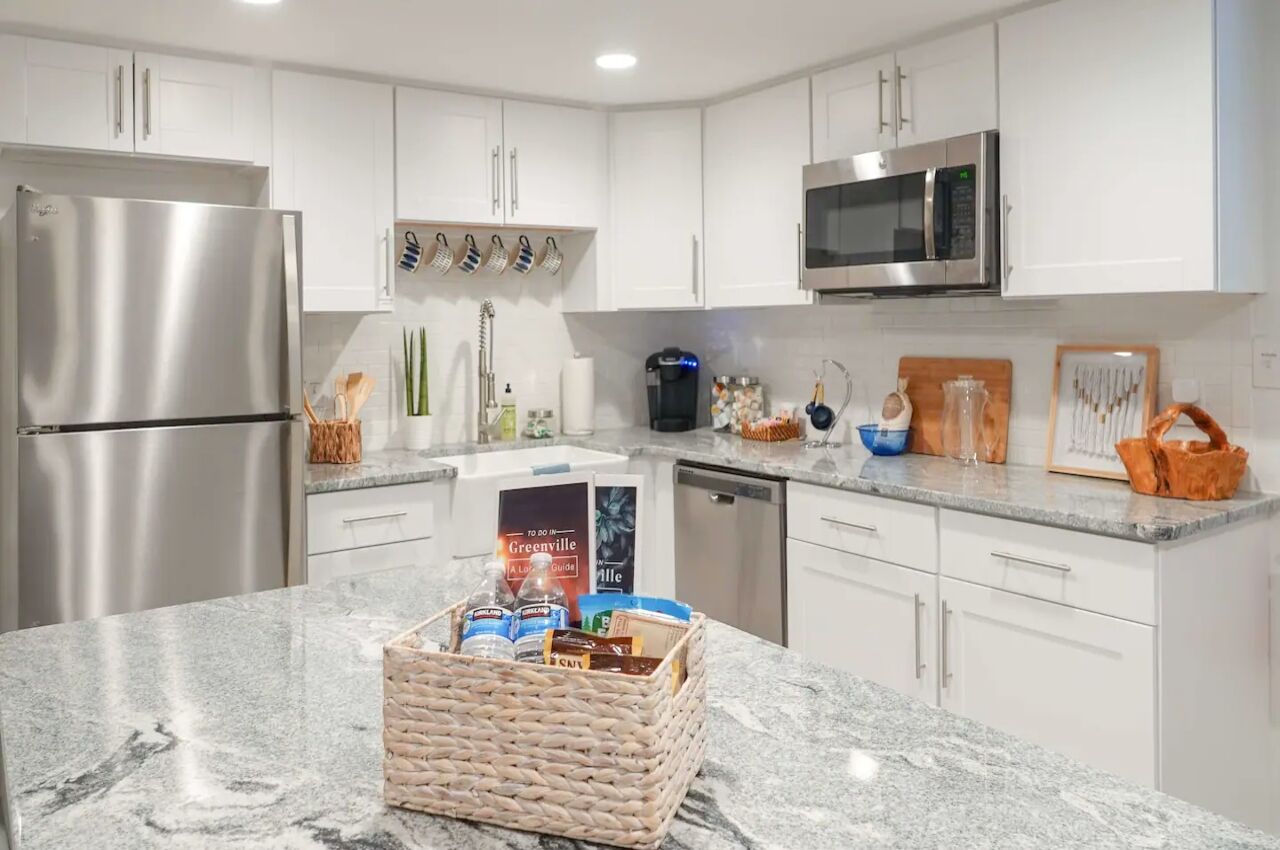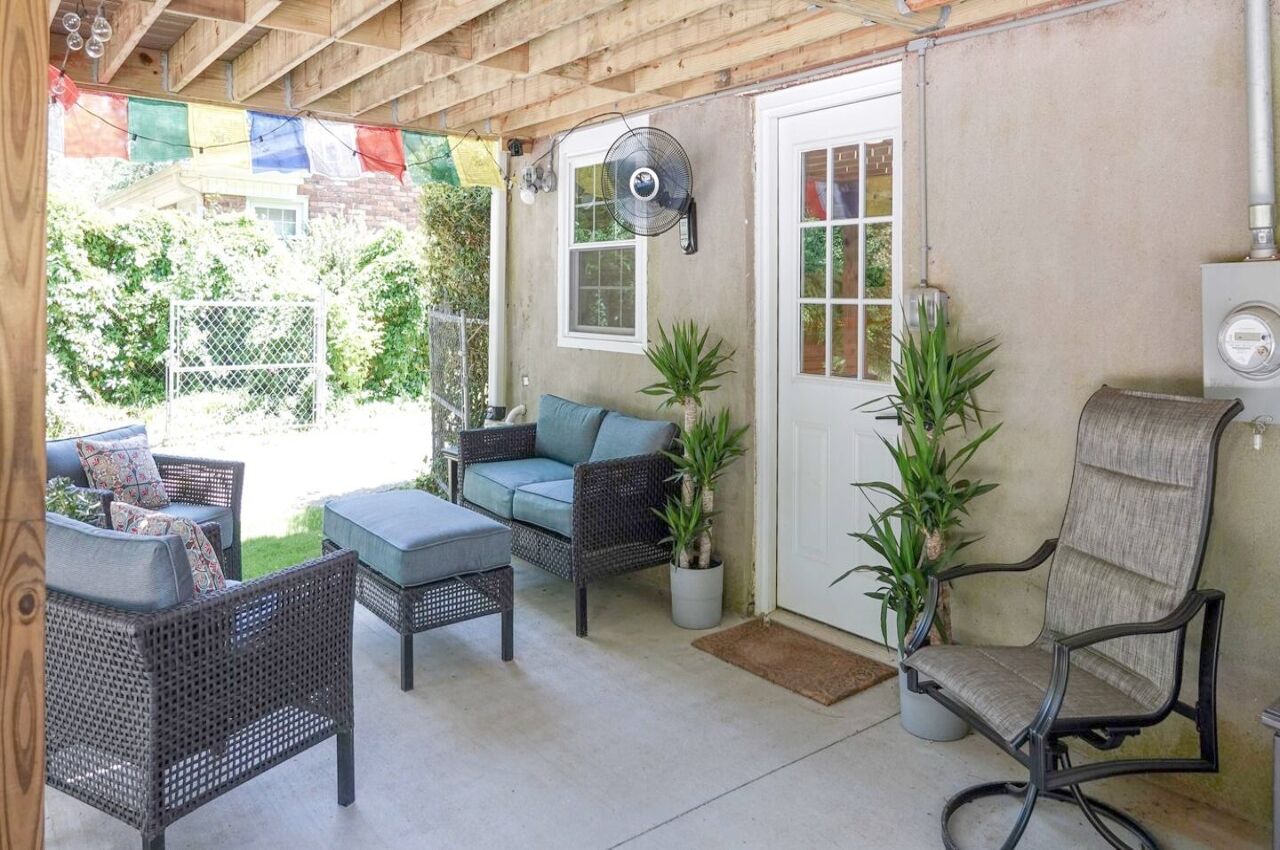 Are you looking for the perfect couples or solo retreat? Well, this Airbnb Greenville SC rental is just the place for you. This private guest suite is located on the ground level in a private home. There is a kitchen with custom epoxy flooring, stainless steel appliances, and a large island for eating or working. There is a living area for sitting and relaxing, two bedrooms, and an outside patio with a seating and firepit area.
Four guests, two bedrooms
Price: $91 per night
Quirky renovated loft with stunning Downtown Greenville views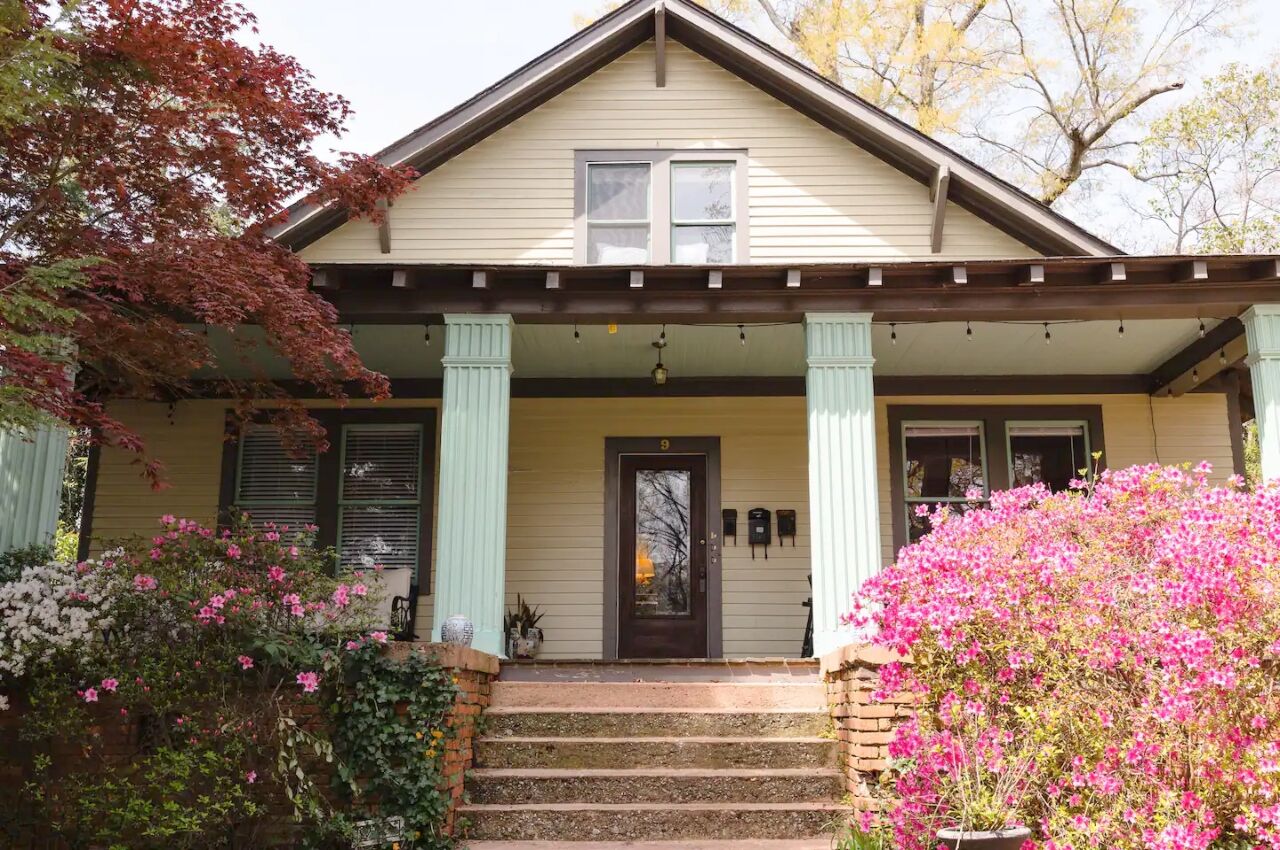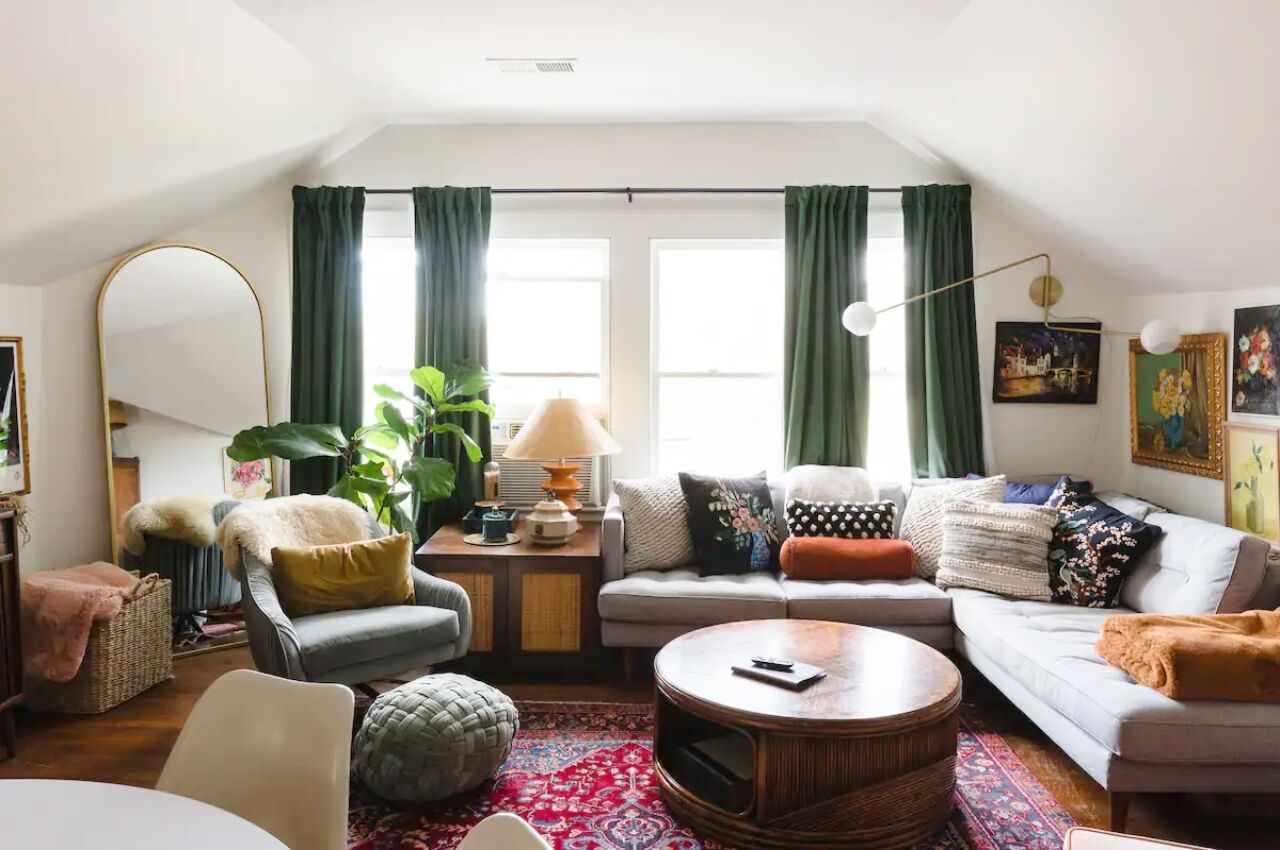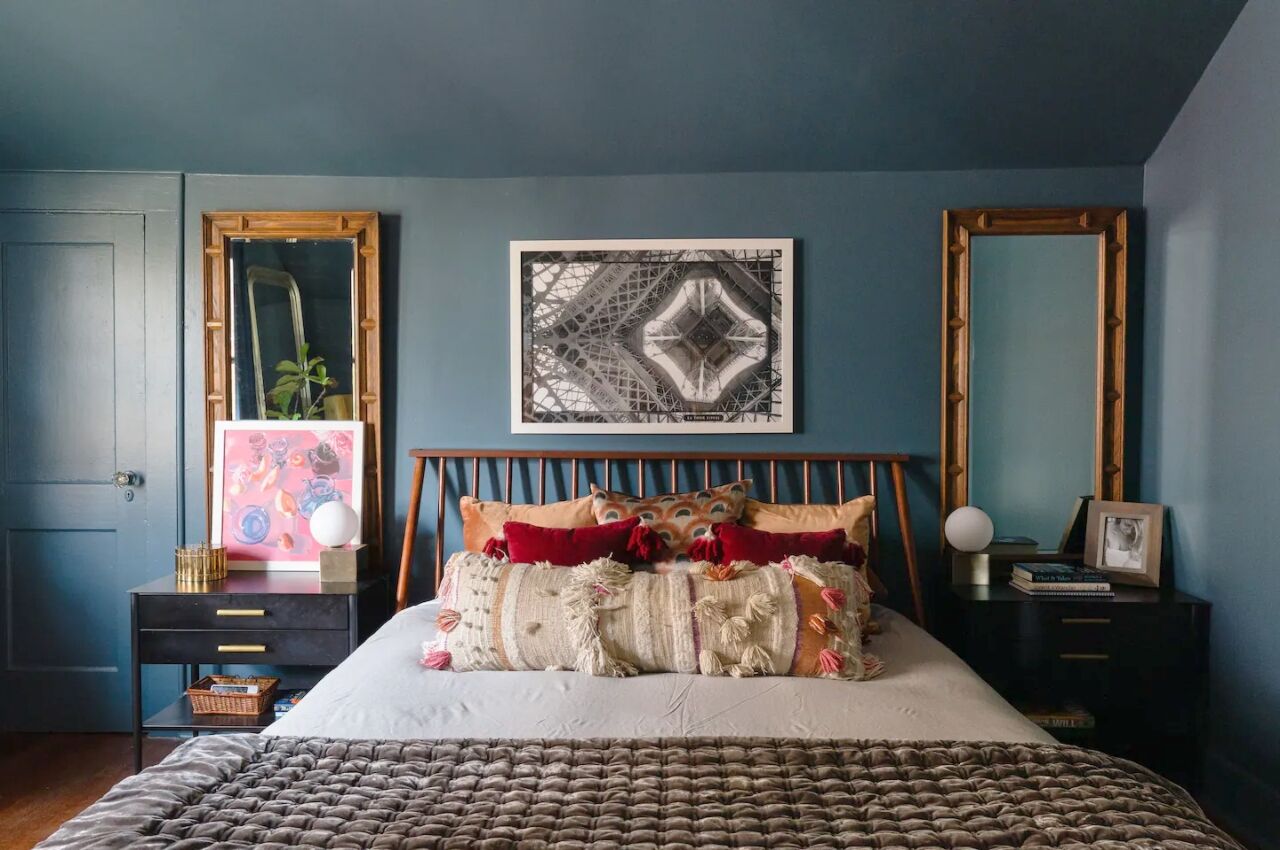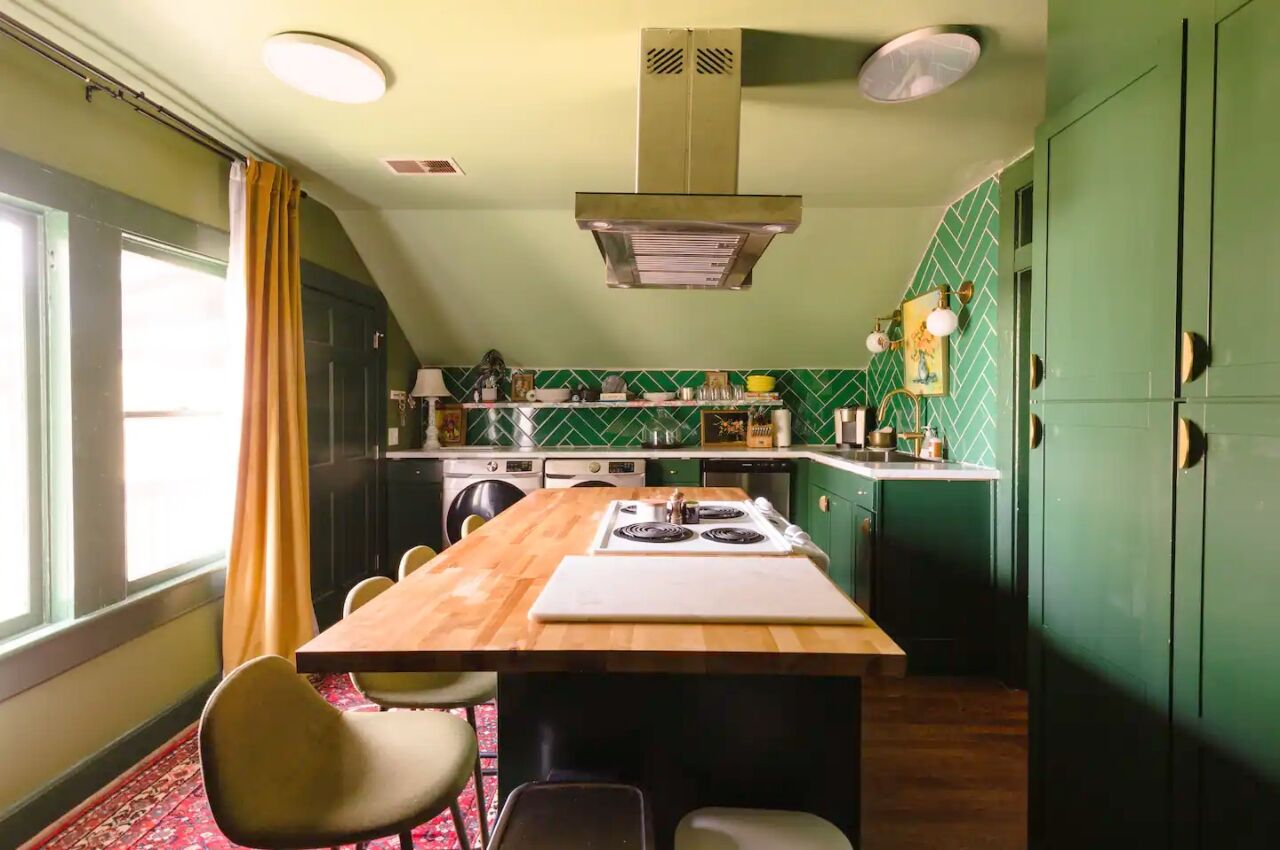 This renovated loft is quite a unique Airbnb, even for Greenville. It is located in the Historic East Park Neighborhood and is a short walk to Main Street, restaurants, and shops. The space has a beautiful view of downtown Greenville and a grand porch perfect for sitting outside.
Four guests, two bedrooms
Price: $125 per night
Greenville Airbnb rentals with hot tubs and pools
Paris Mountain Pool House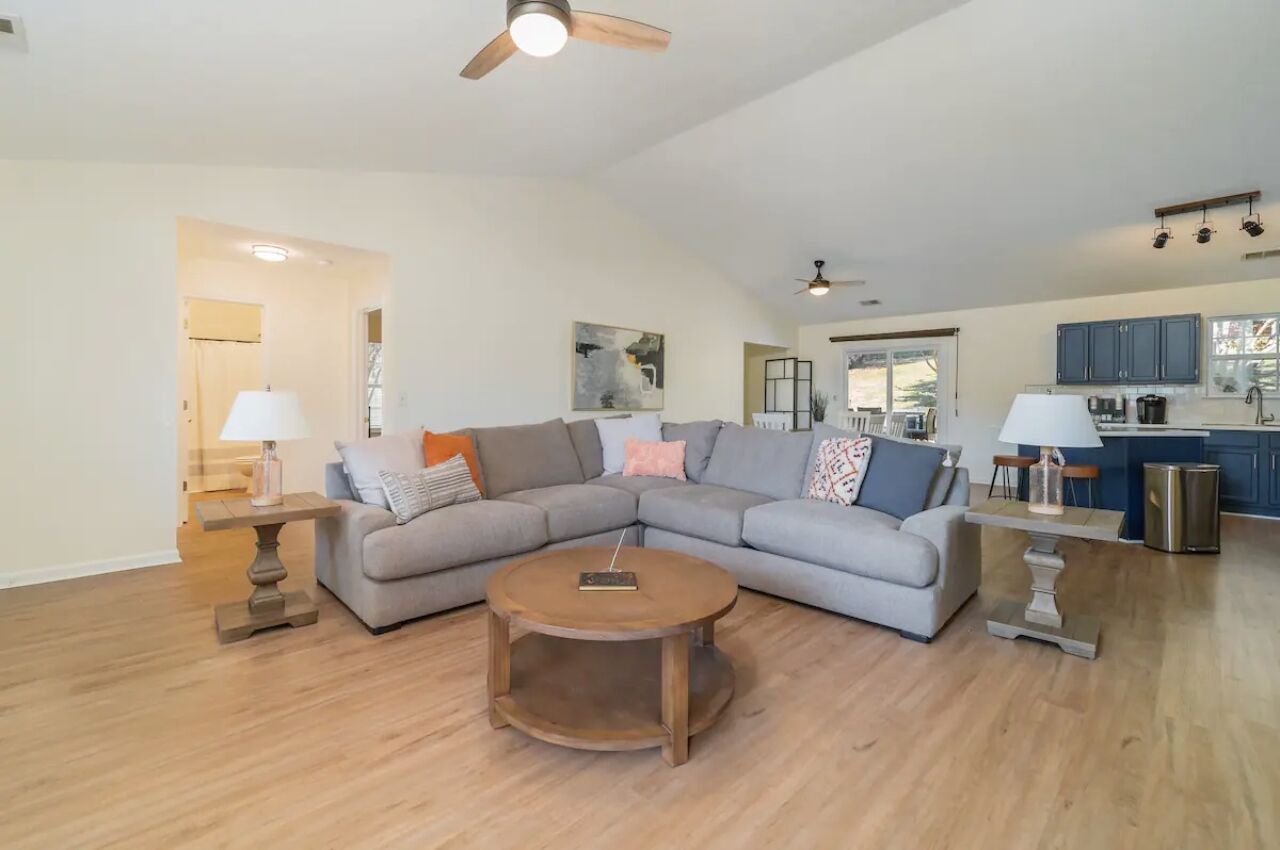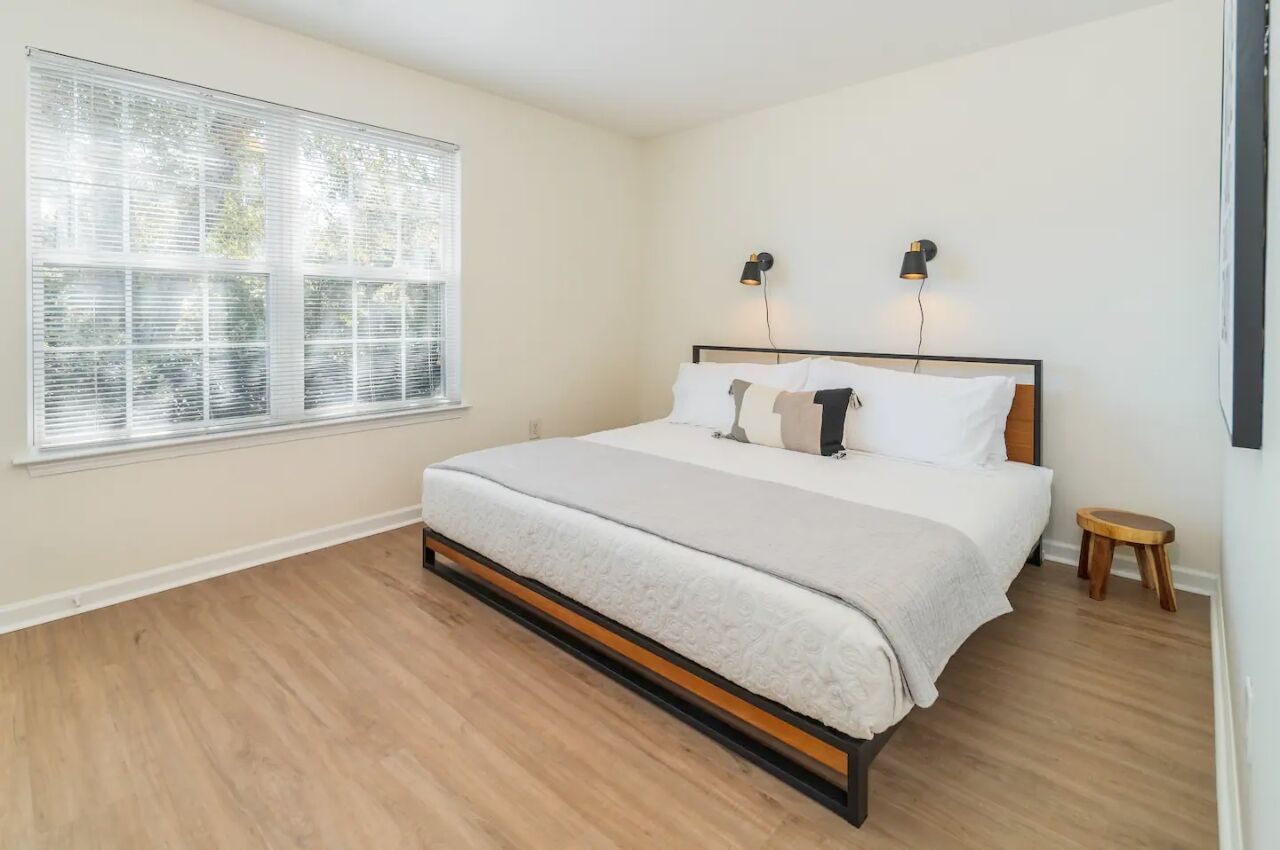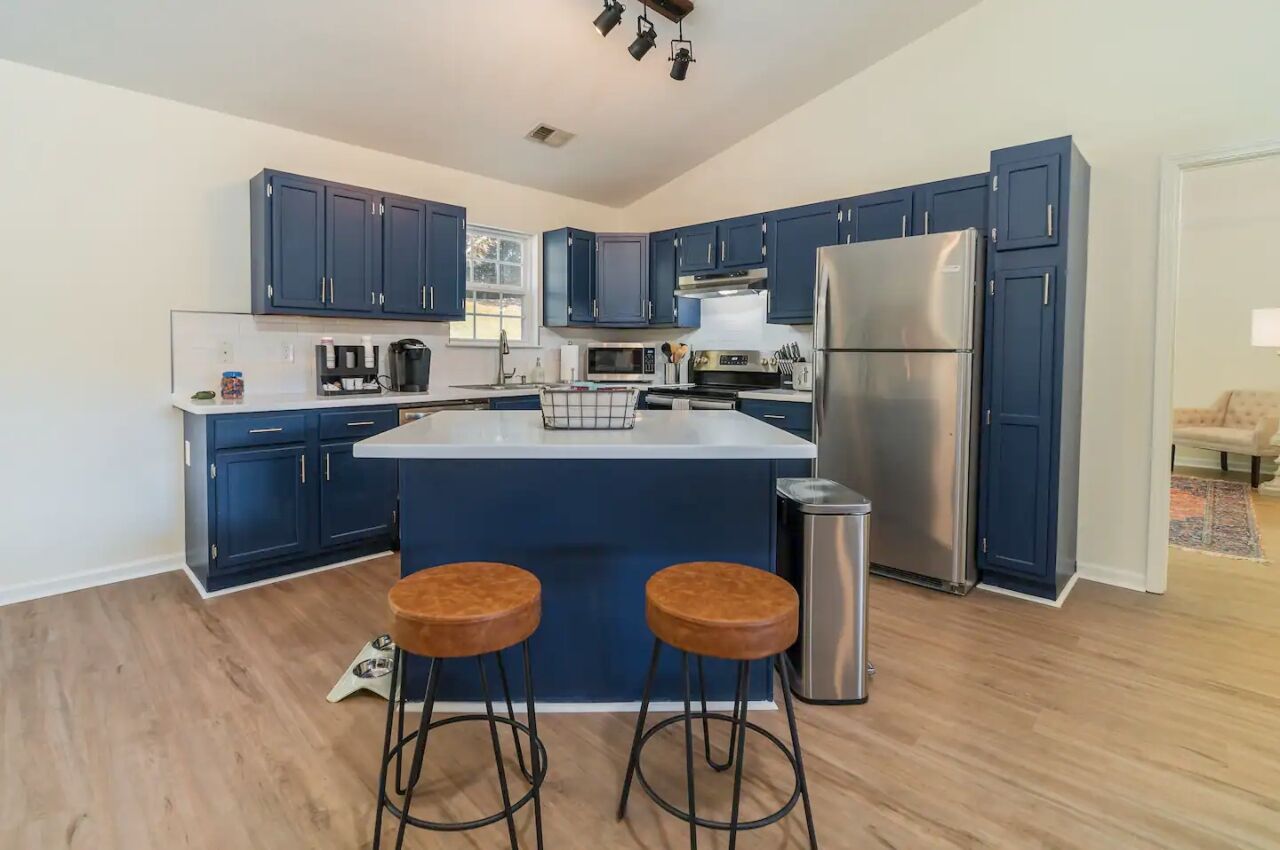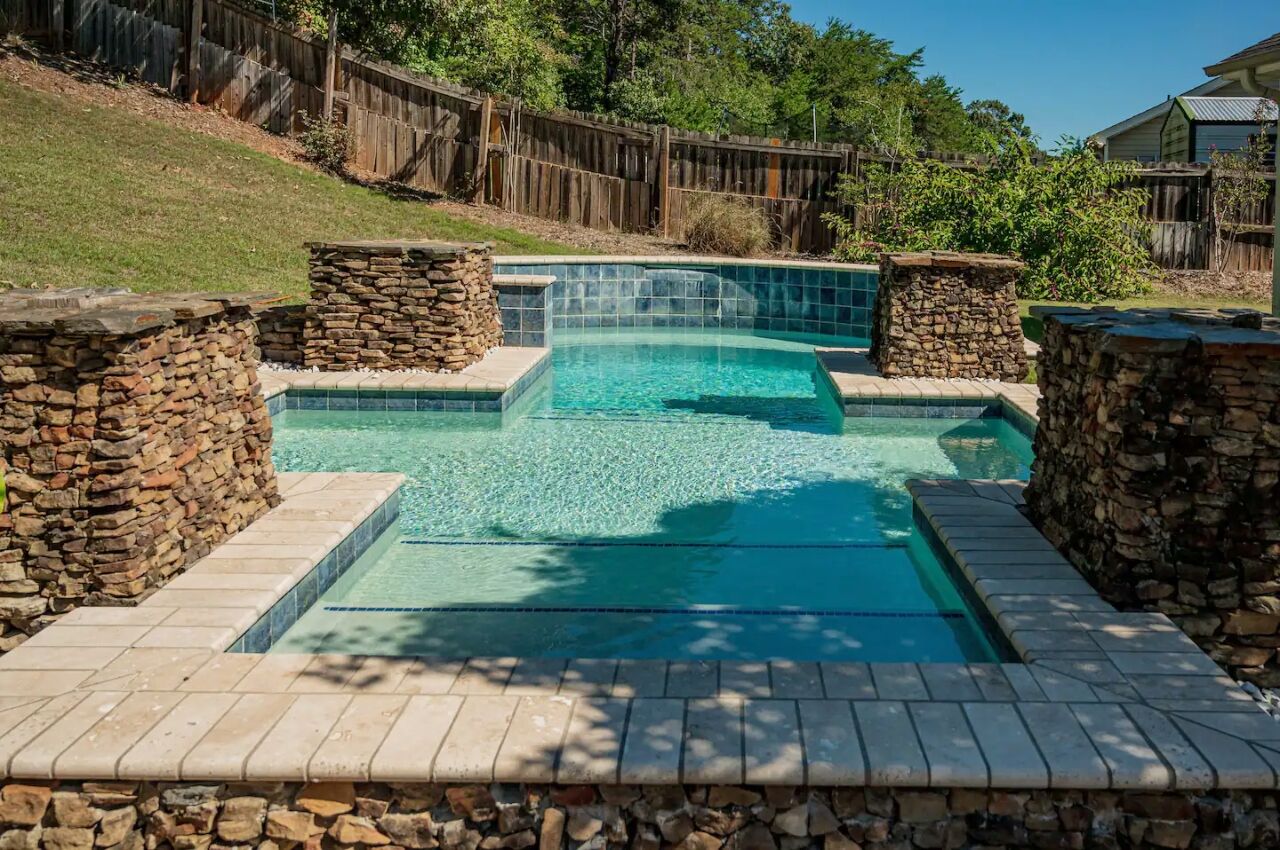 Welcome to the Paris Mountain Pool House, where your perfect getaway awaits you. This spacious and inviting home has an open living room area with an oversized sectional couch and benches, a Smart TV, and a corner kitchen fully equipped with stainless steel appliances. Stunning views of Paris Mountain can be seen from the top of the hill in the backyard, and the state park is just 15 minutes away. The home is also located 15 minutes from downtown, eight minutes from Downtown Traveler's Rest, and three minutes from Furman University.
Eight guests, four bedrooms
Price: $469 per night
Remodeled luxury home with private heated pool and hot tub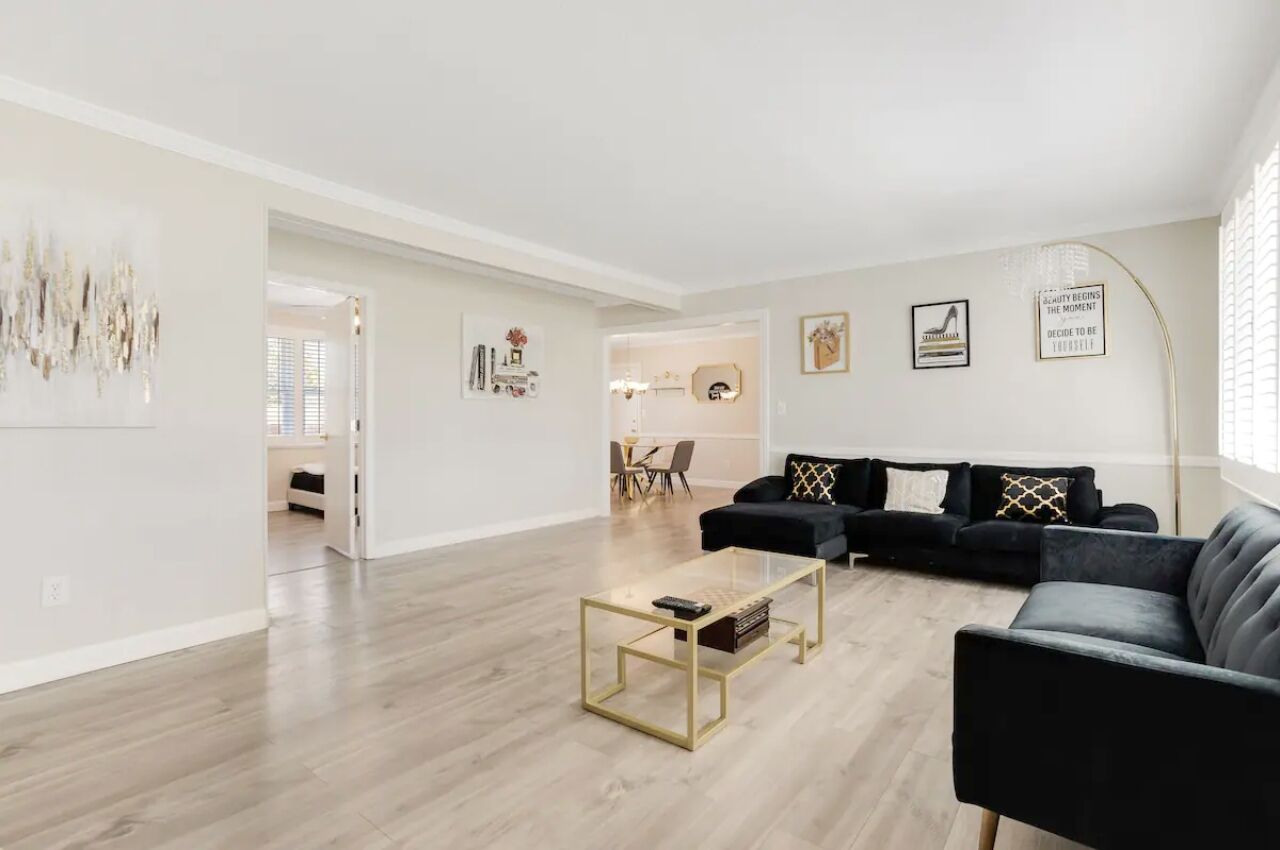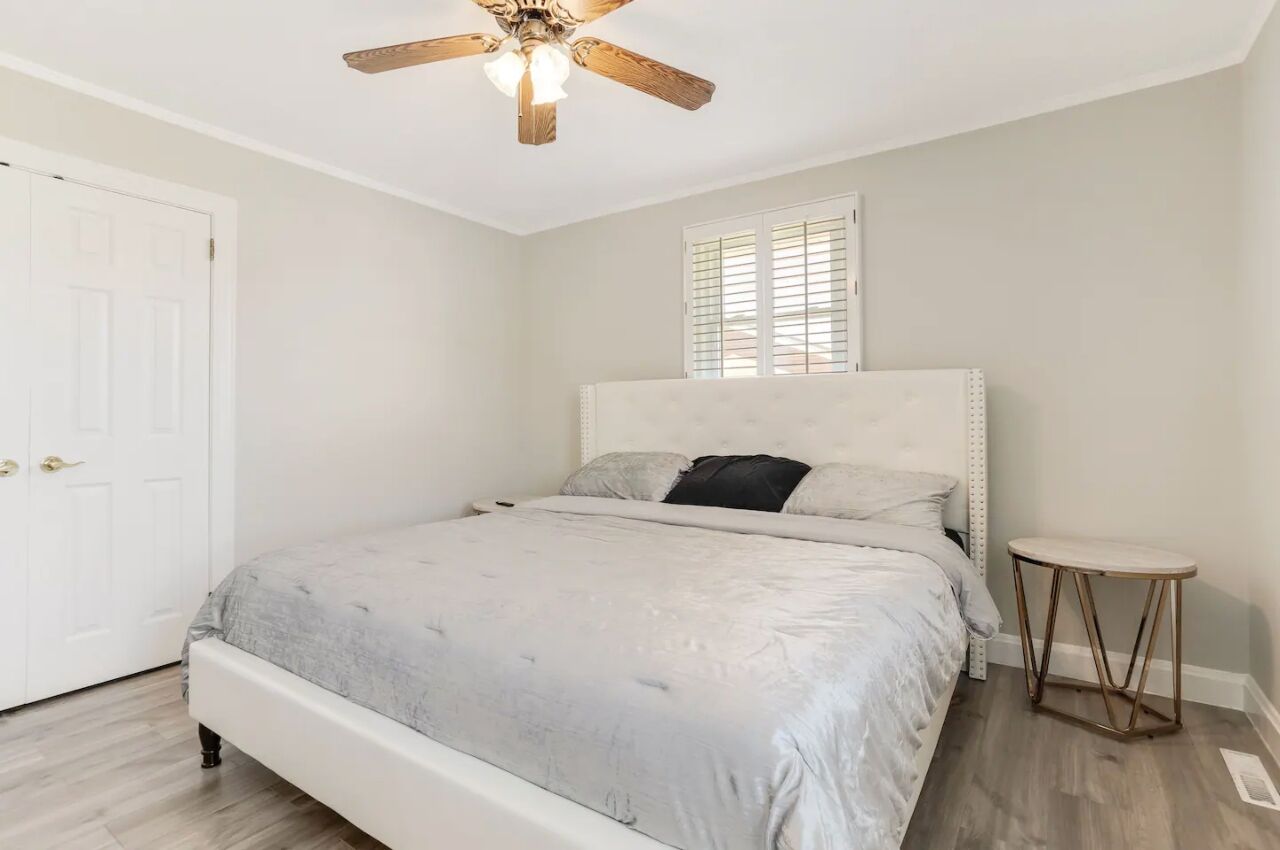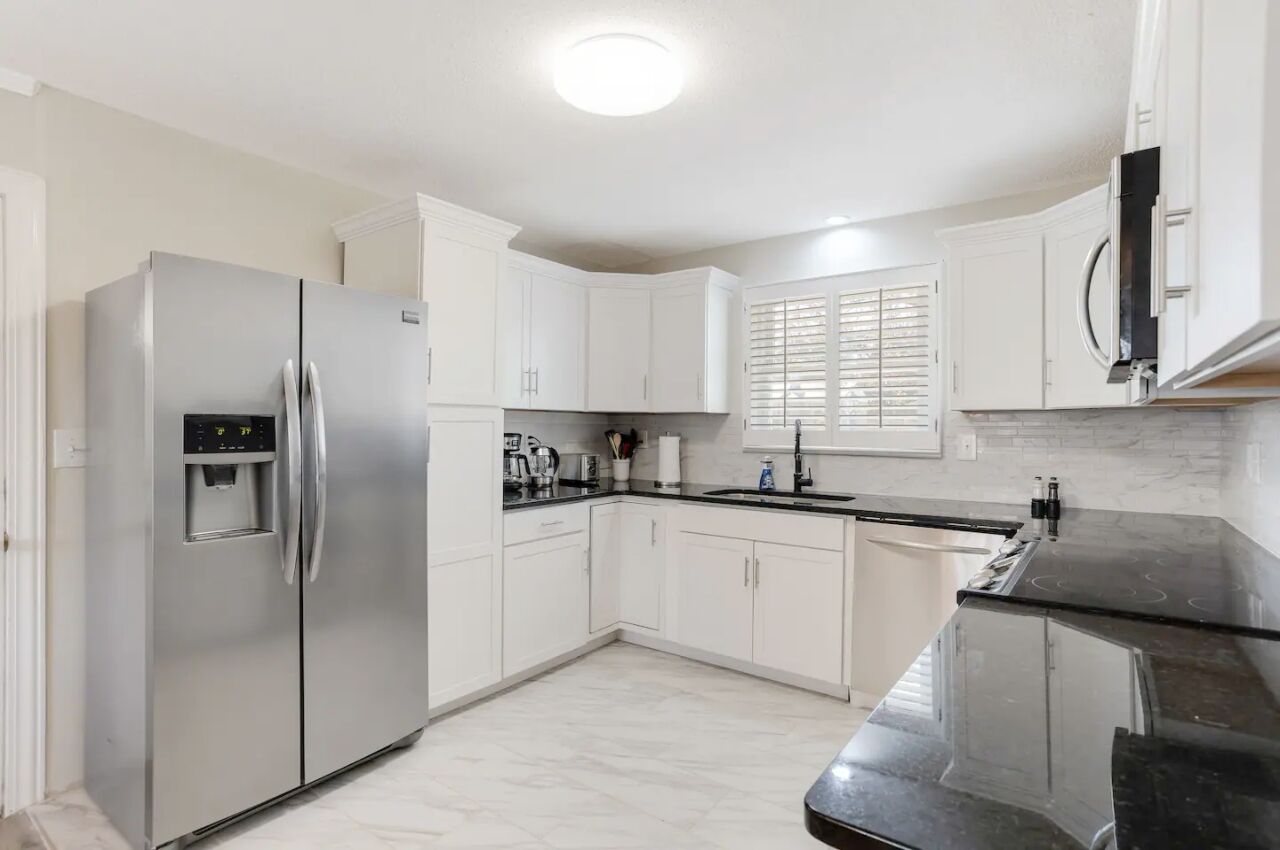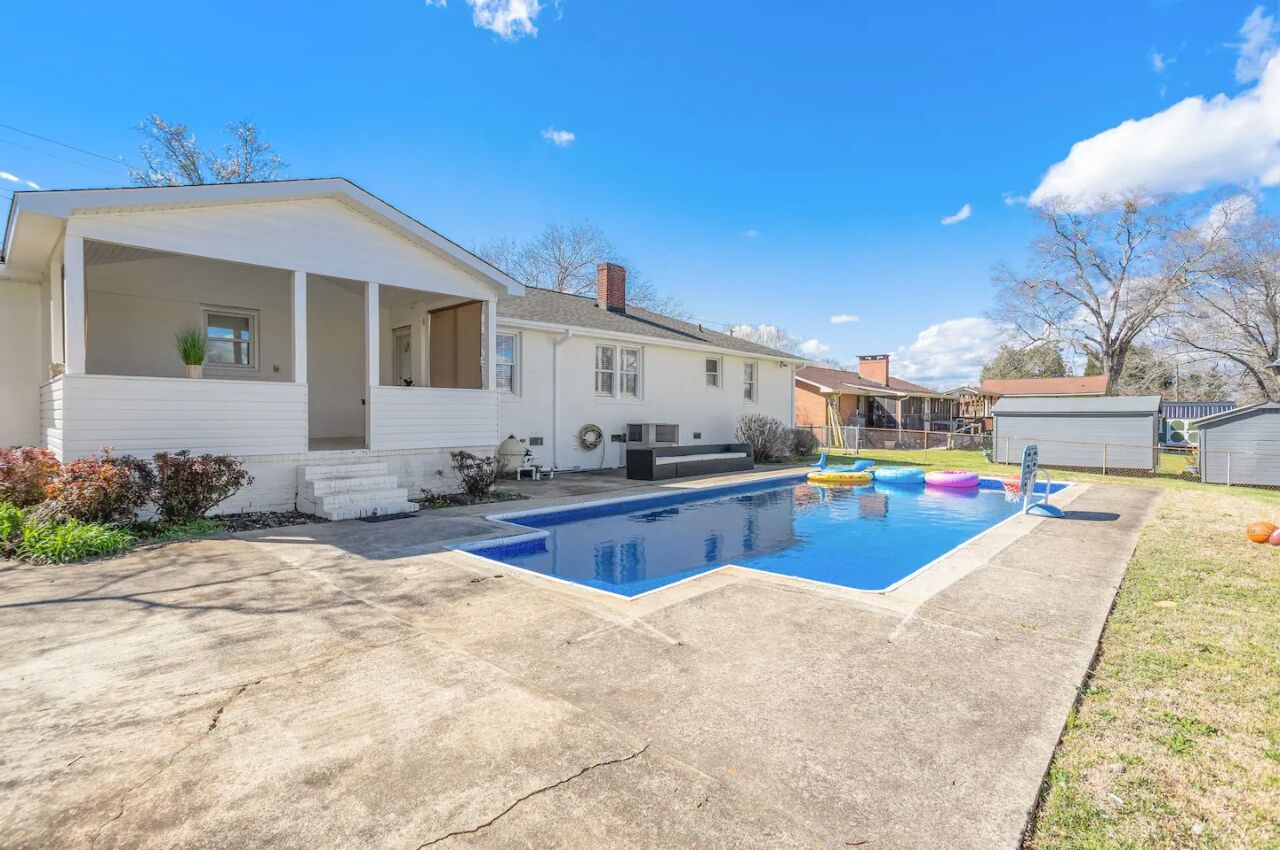 Enjoy this newly remodeled modern luxury home with all the amenities you need for a vacation. The home features a chef-worthy kitchen that comes fully stocked with appliances. On the deck are a private heated pool, hot tub, and grill to enjoy a night out enjoying the Greenville weather.
Seven guests, three bedrooms
Price: $294 per night
Greenville Airbnb rentals that are pet-friendly
Stylish pet-friendly home in North Greenville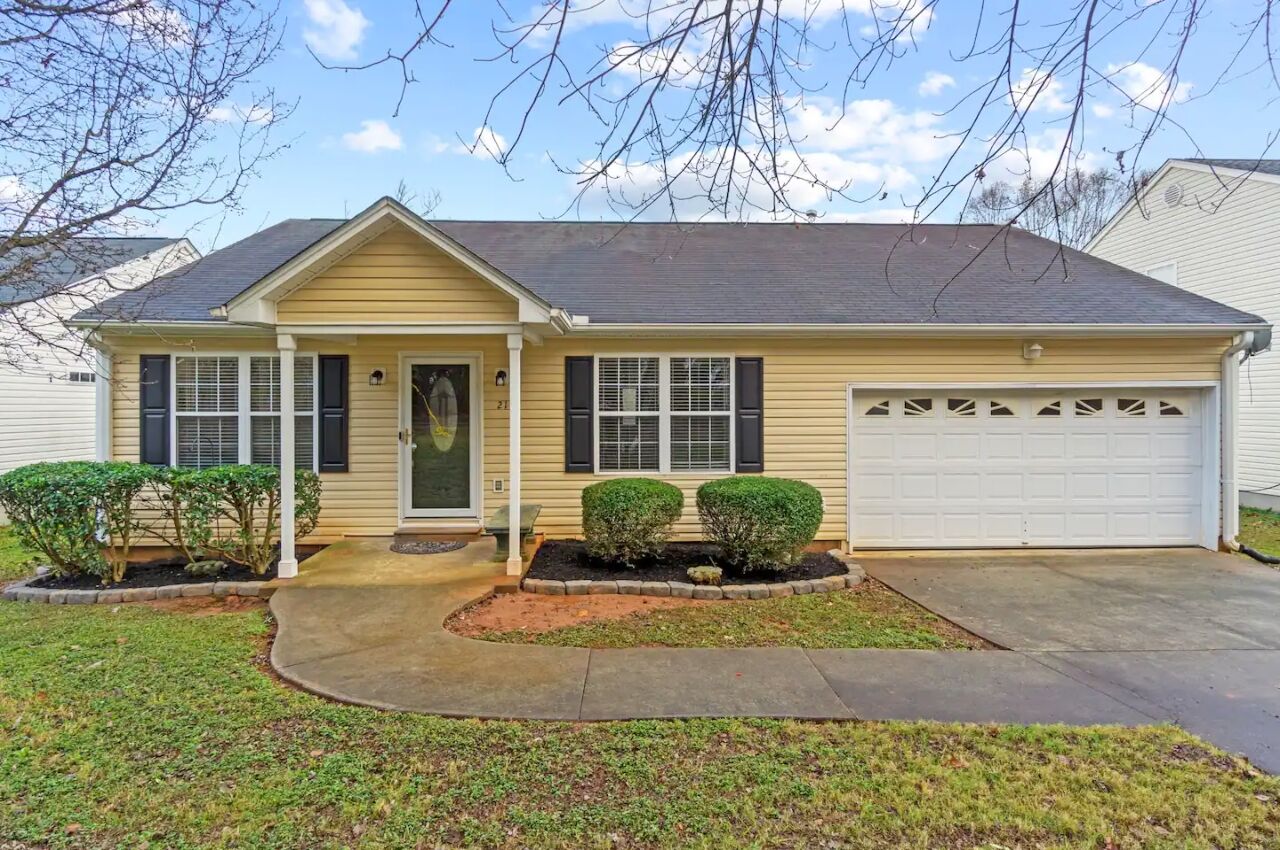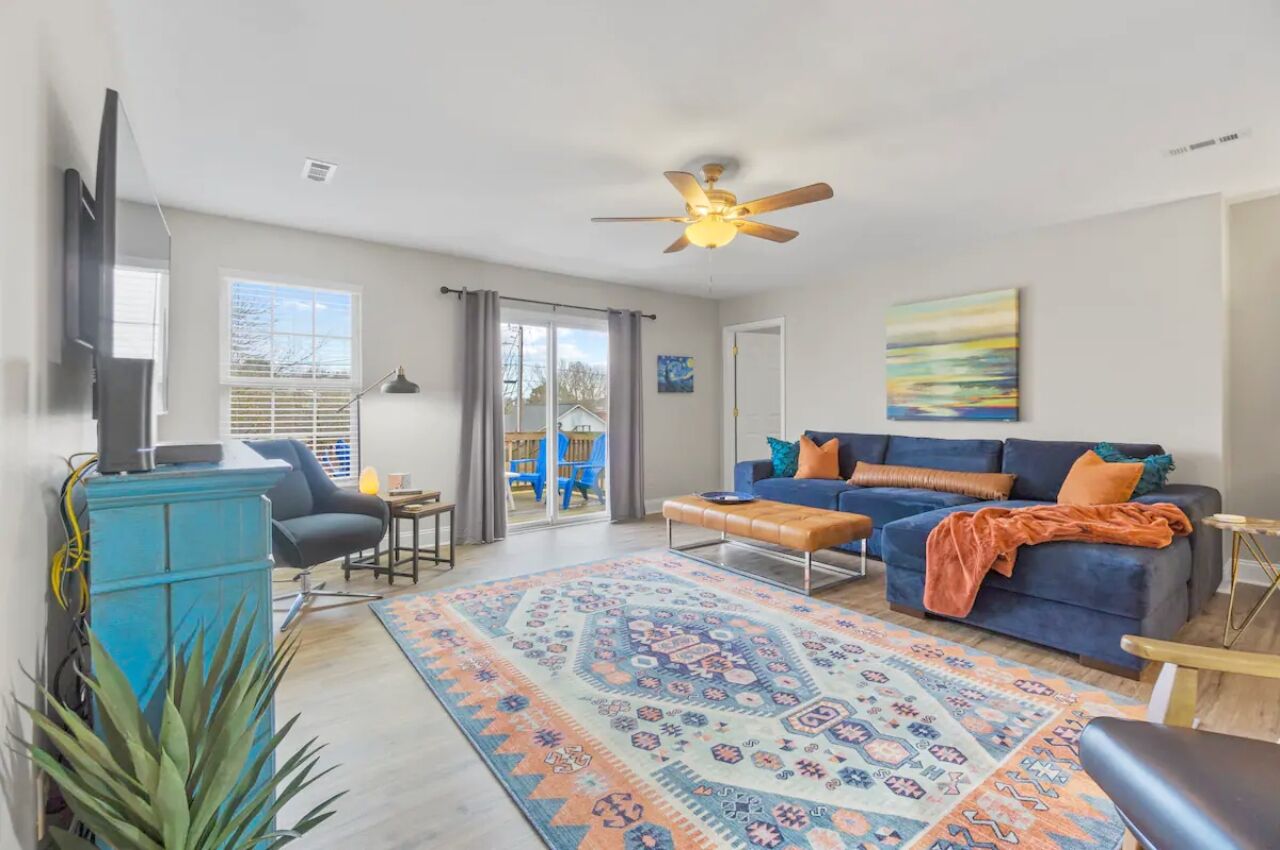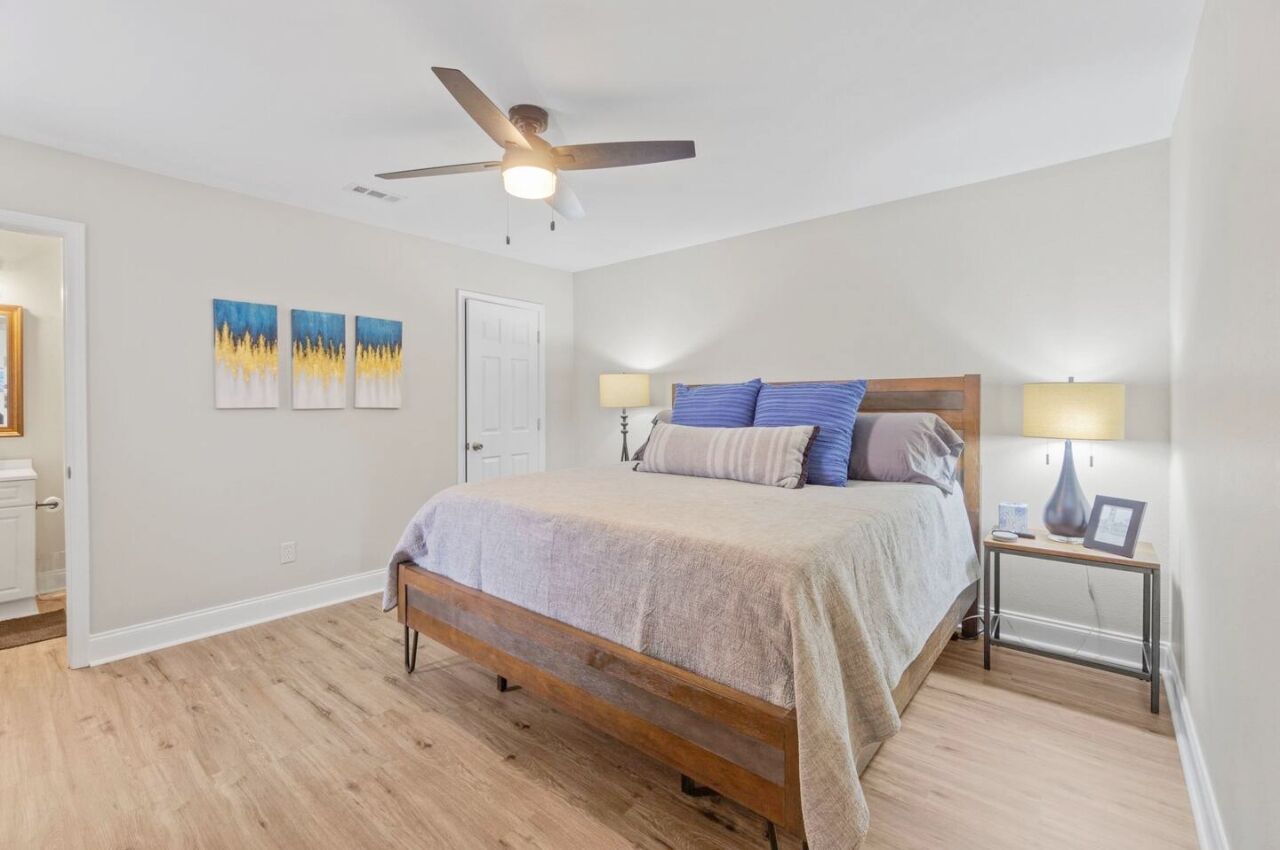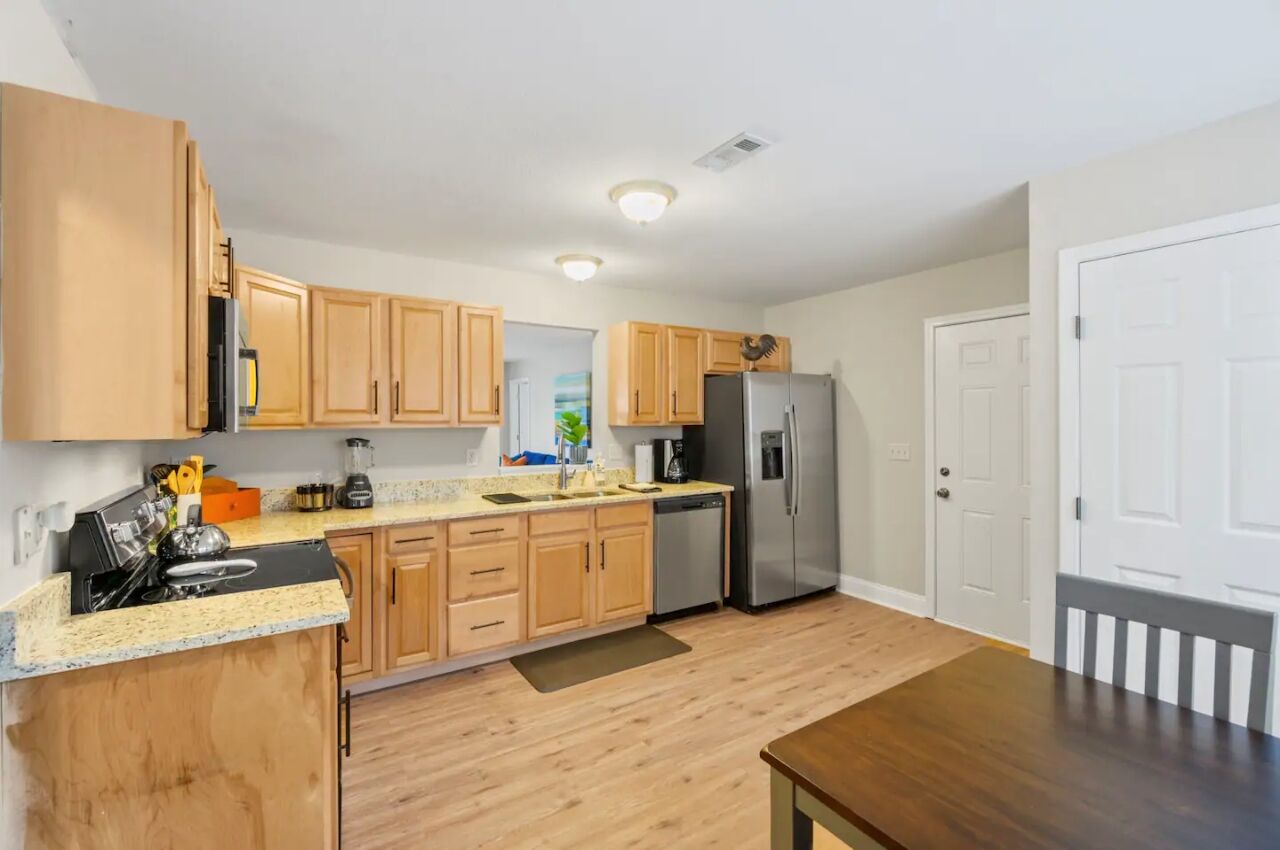 Welcome to the perfect home for your next family getaway to Greenville. This pet-friendly Airbnb in Greenville SC is the place to have the well-deserved family time everyone is looking for when vacationing. The house has plenty of room to spread out with its spacious living room area, fully equipped kitchen, and the dog-friendly fenced backyard and ping pong table in the garage. The home is just minutes to Furman, Downtown Greenville, and Travelers Rest, so there will be plenty to do with the family.
Six guests, three bedrooms
Price: $122 per night
The Hygge House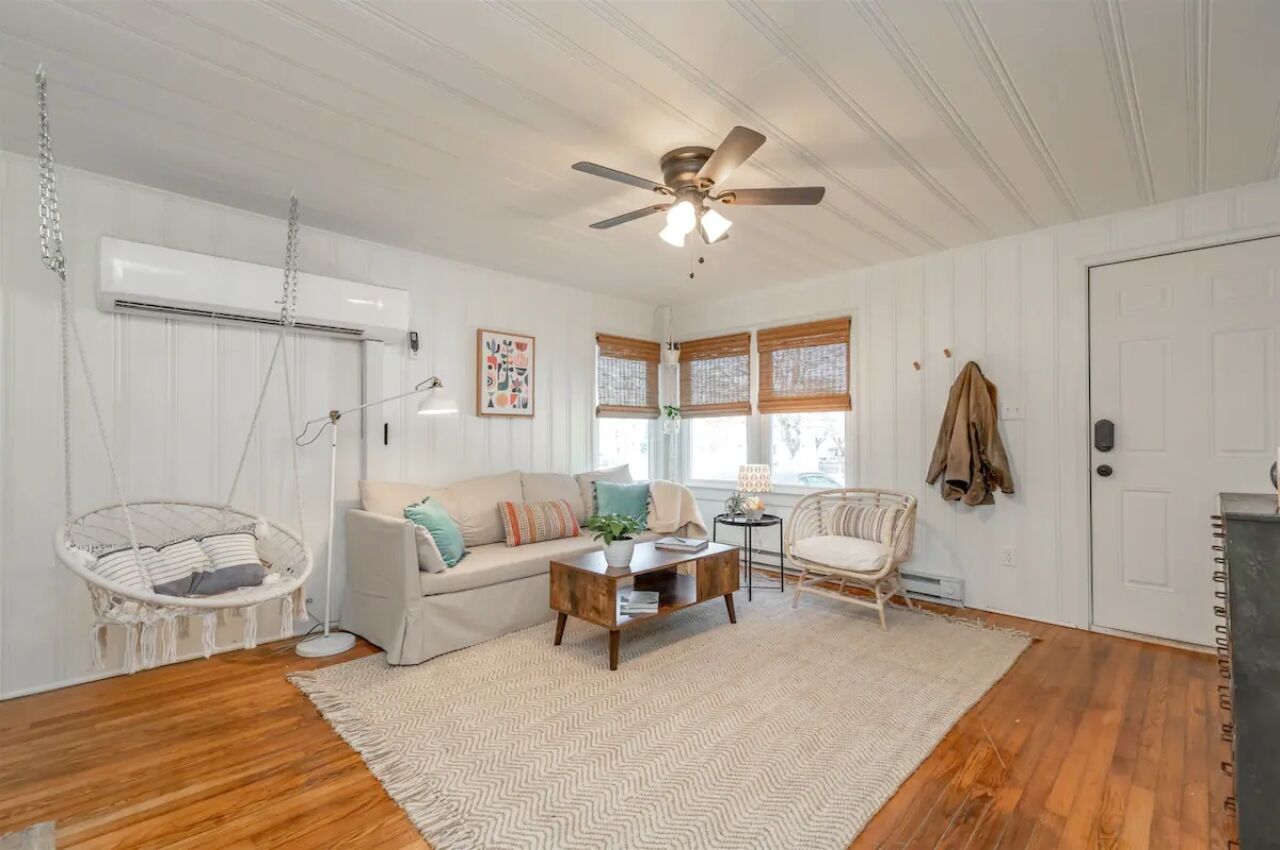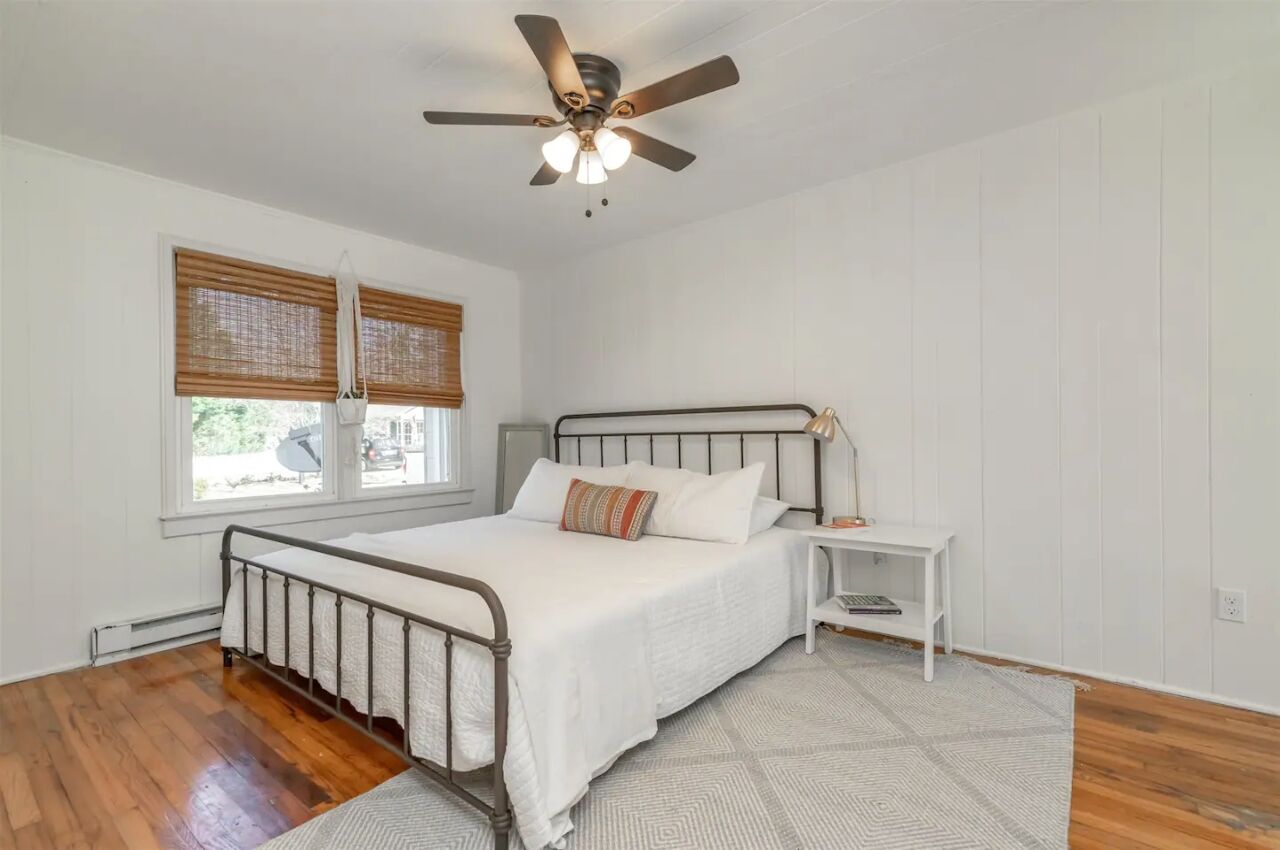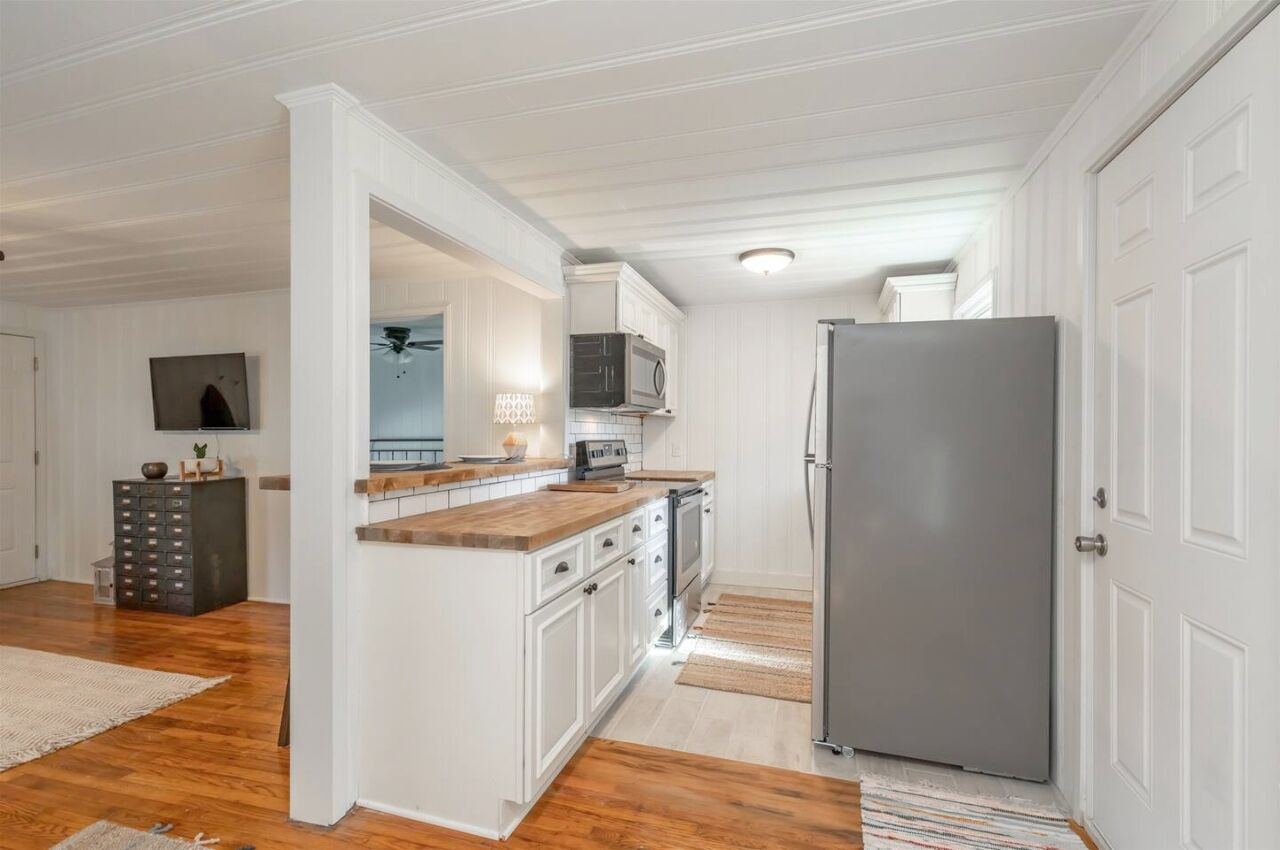 The Hygge House is another home that would be ideal for those that are looking for more of a private retreat to Greenville and looking to bring their furry animals with them. The home has comfortable finishings like a fully equipped kitchen, a spacious living room, and a cozy and comfortable sleeping area. The house is eight minutes from downtown and near many shops and restaurants in Cherrydale.
Two guests, one bedroom
Price: $131 per night
What did you think of this story?