These Beautiful San Diego Airbnbs Put You Close To the Beach and Downtown
Known for its mile of white sandy beaches, America's Finest City has an abundance of attractions and other neat finds for anyone and everyone. No matter where you stay or what vibe you're feeling, San Diego has visitors covered, from the beach to exploring its vibrant downtown to going remote in a secluded cabin. If you want to experience it all, here are the best Airbnb San Diego rentals for any stay or traveler for a San Diego gateway.
---
---
We hope you love the Airbnb San Diego rentals we recommend! Just so you know, Matador may collect a small commission from the links on this page if you decide to book a stay. Listed prices are accurate as of the time of publication.
Beachfront Airbnbs in San Diego
Bohemian residential retreat with an oceanfront balcony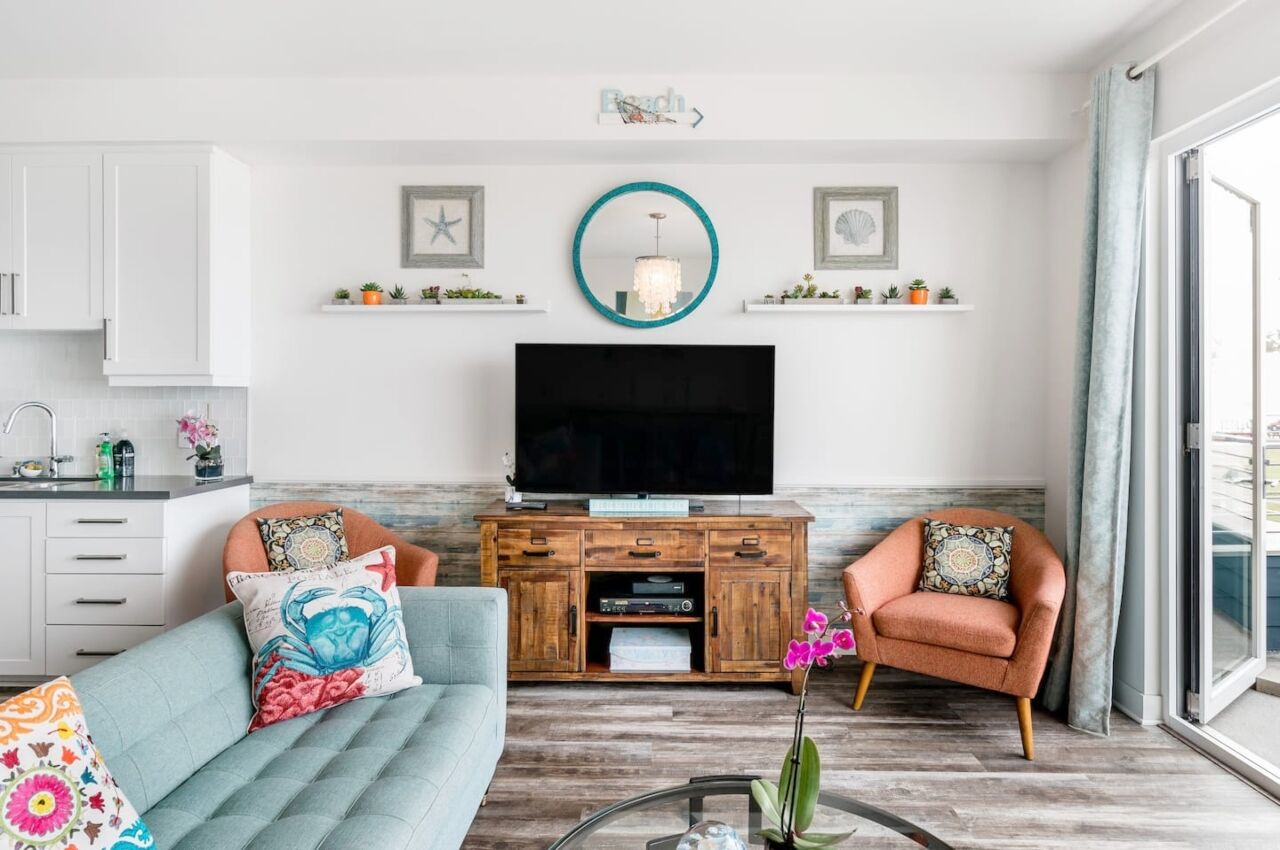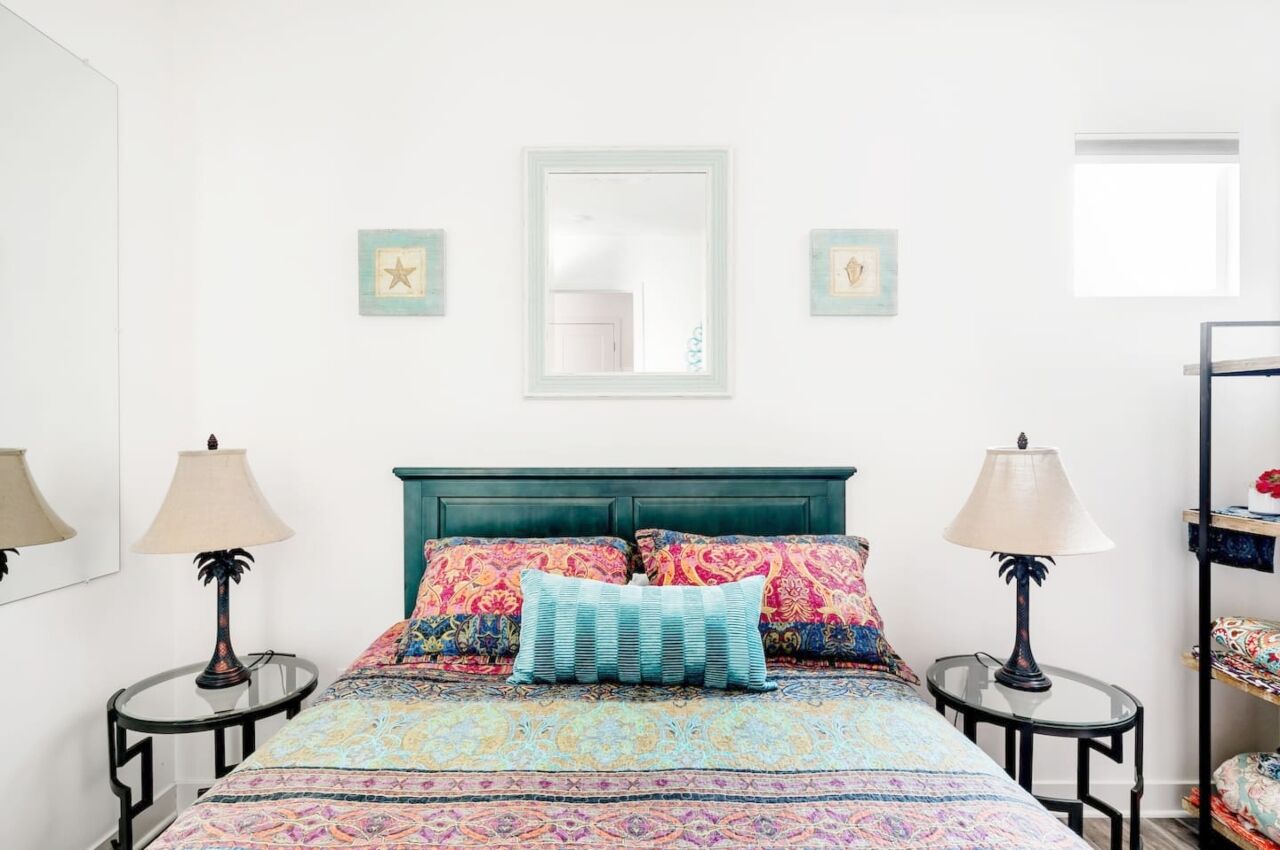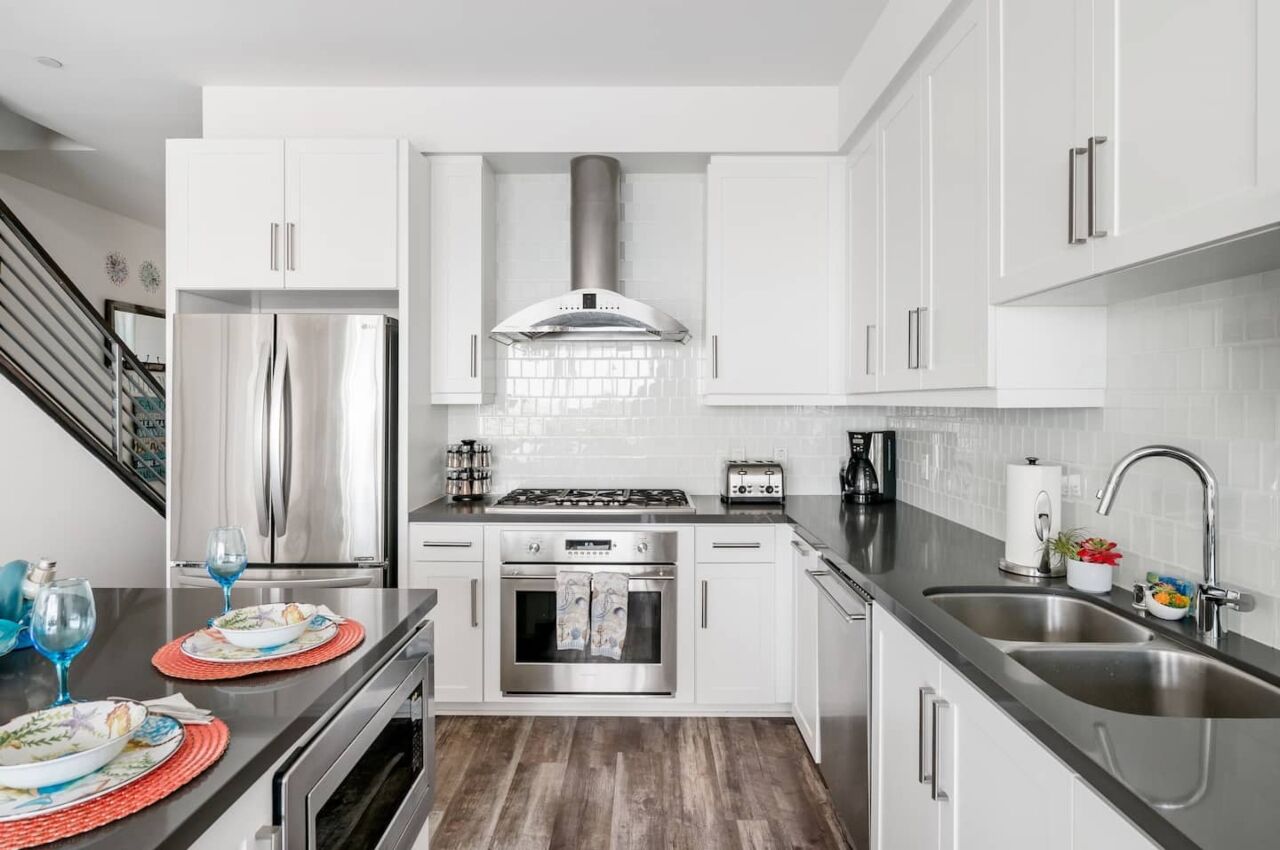 This colorful and bright home is just steps away from the beach and has everything you need to relax, rejuvenate and recoup. The house is a three-bedroom, three-bath perfect for a chill vacation with family and friends. There is a fully equipped kitchen, spacious living room, and a patio with an ocean view but also perfect for watching sunsets.
Nine guests, three bedrooms
Price: $529 per night
Modern condo walking distance to local shops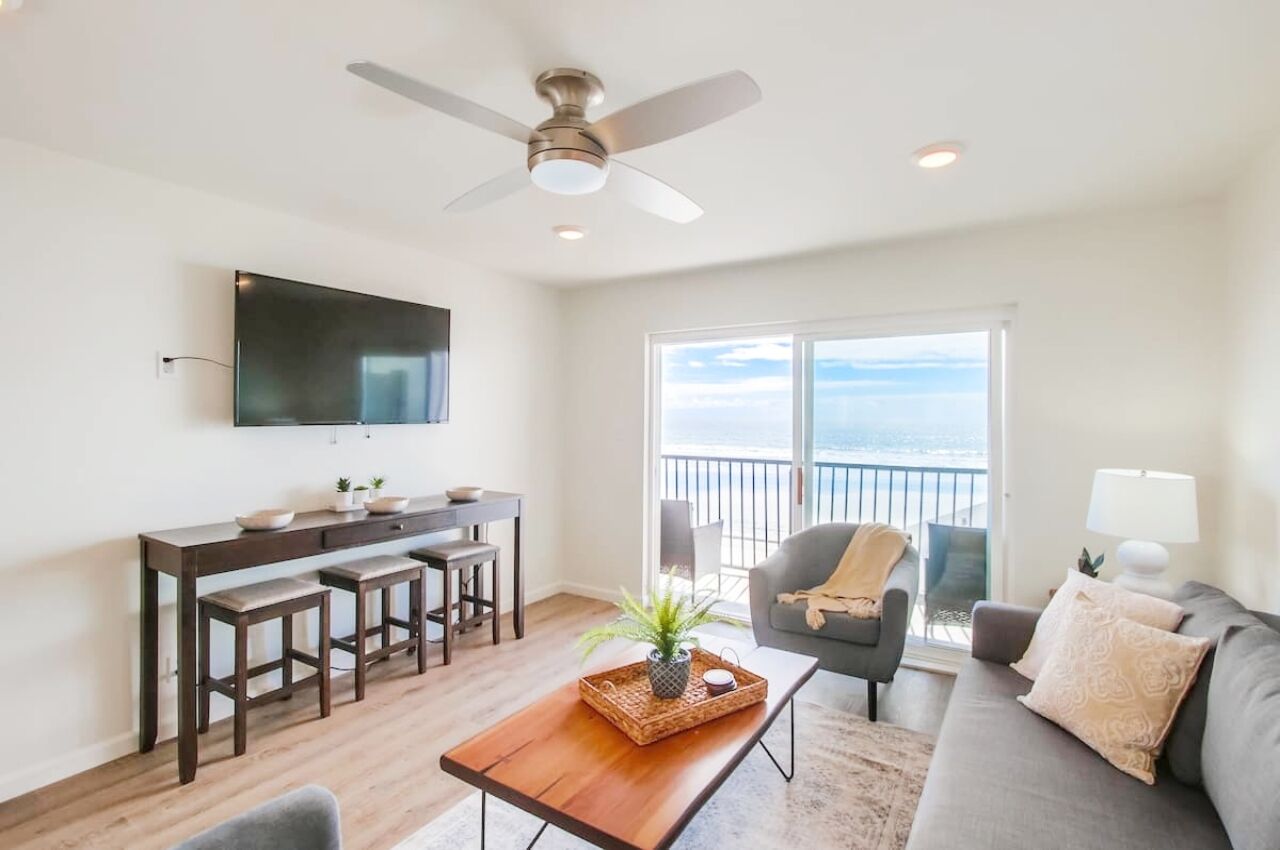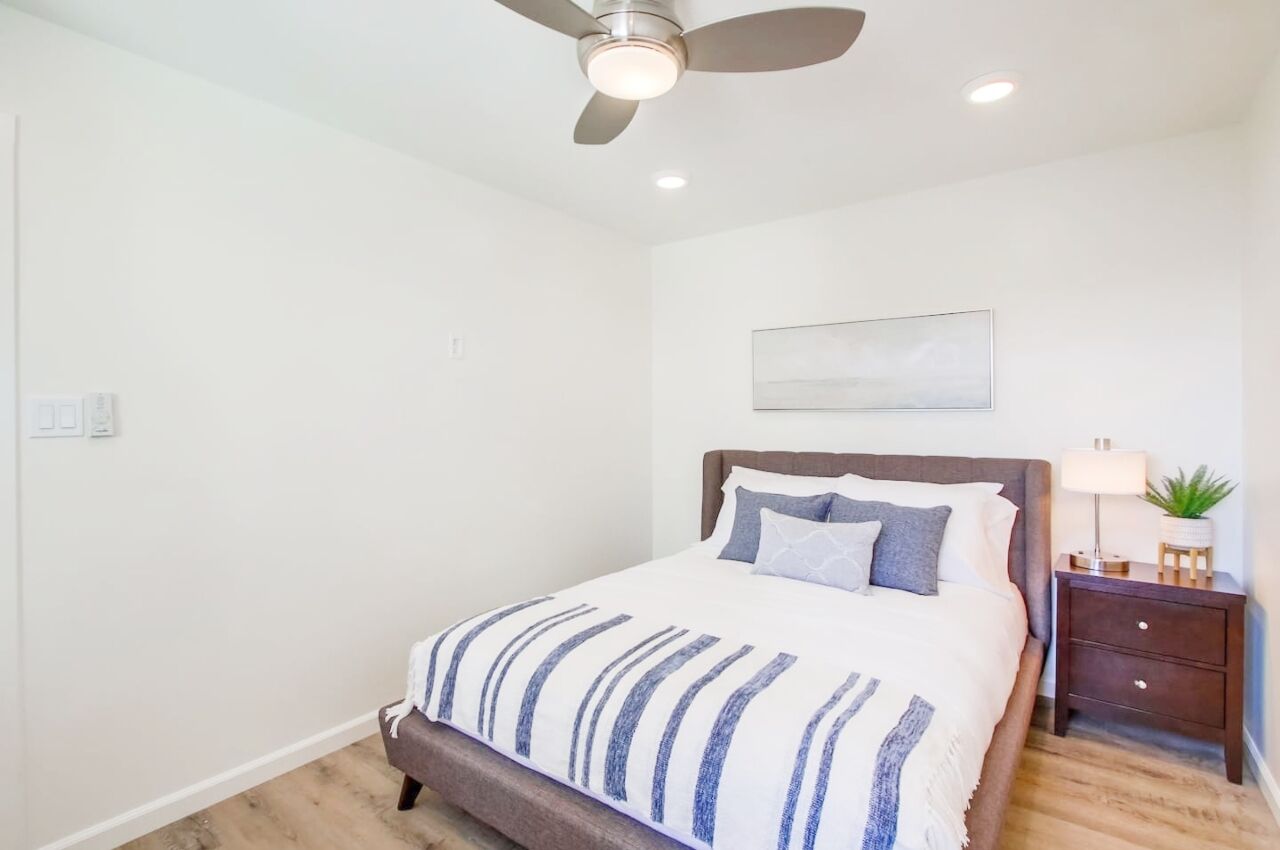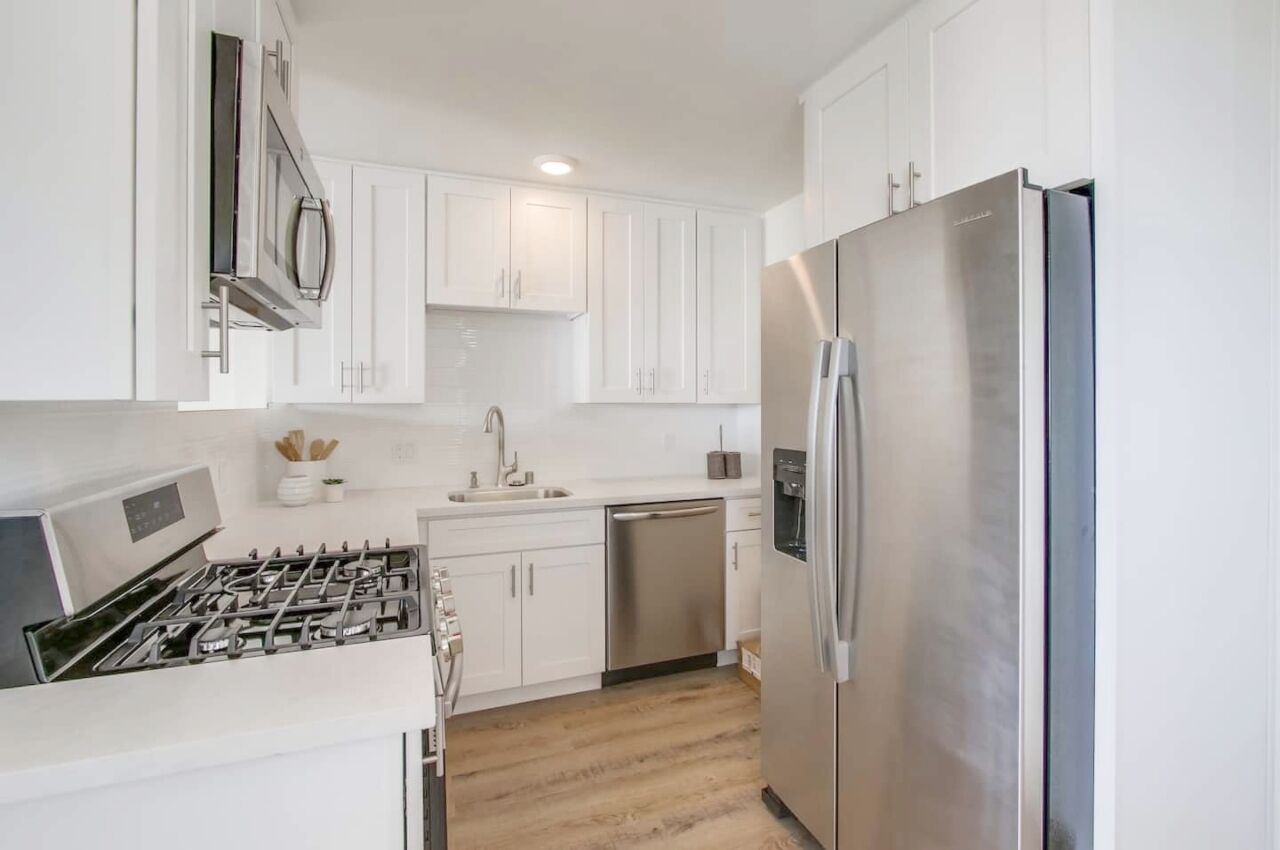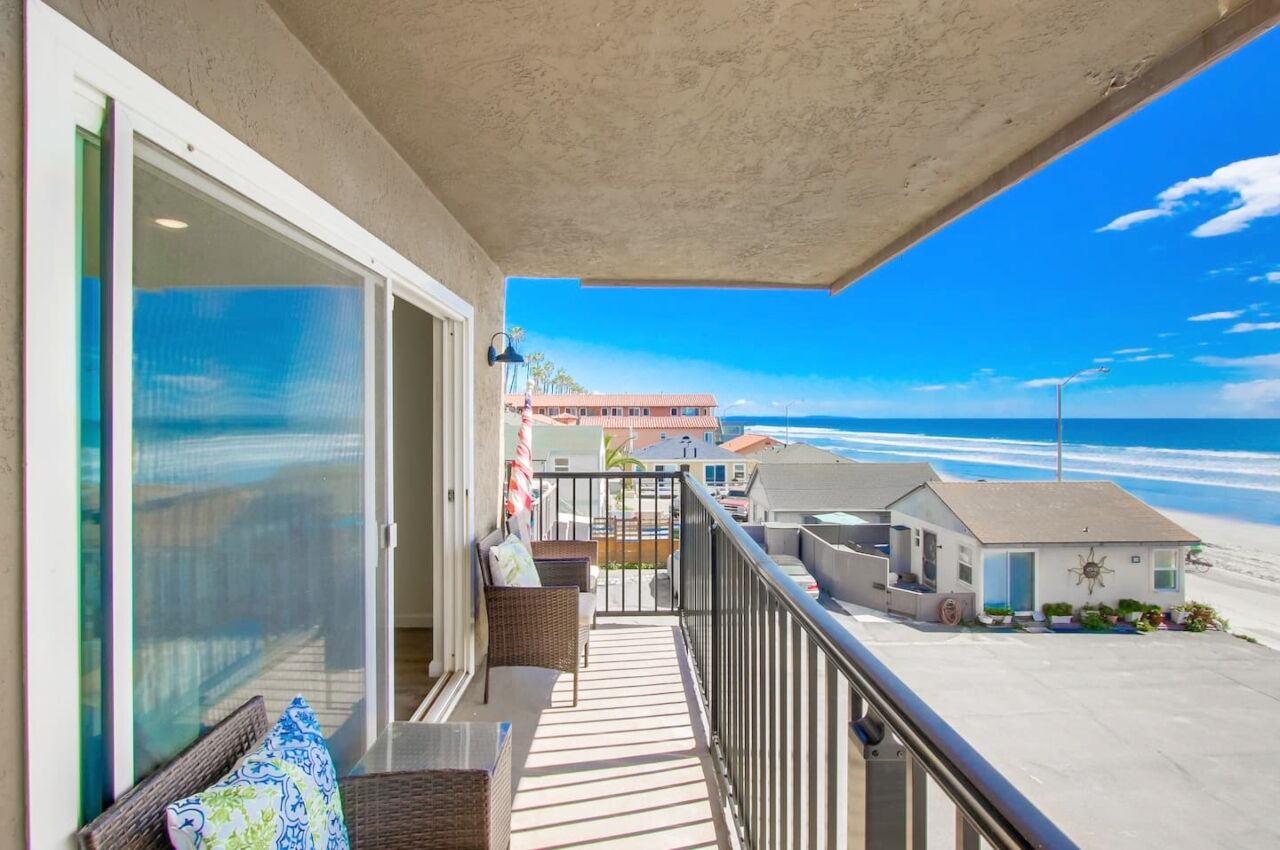 This newly renovated unit is the perfect place to relax and enjoy your getaway to San Diego. The apartment has a kitchen and a living room with doors that lead to the balcony to enjoy that stunning view of the beach. This unit is within walking distance of many restaurants, coffee shops, and craft breweries.
Four guests, one bedroom
Price: $245 per night
Beachfront boutique cottage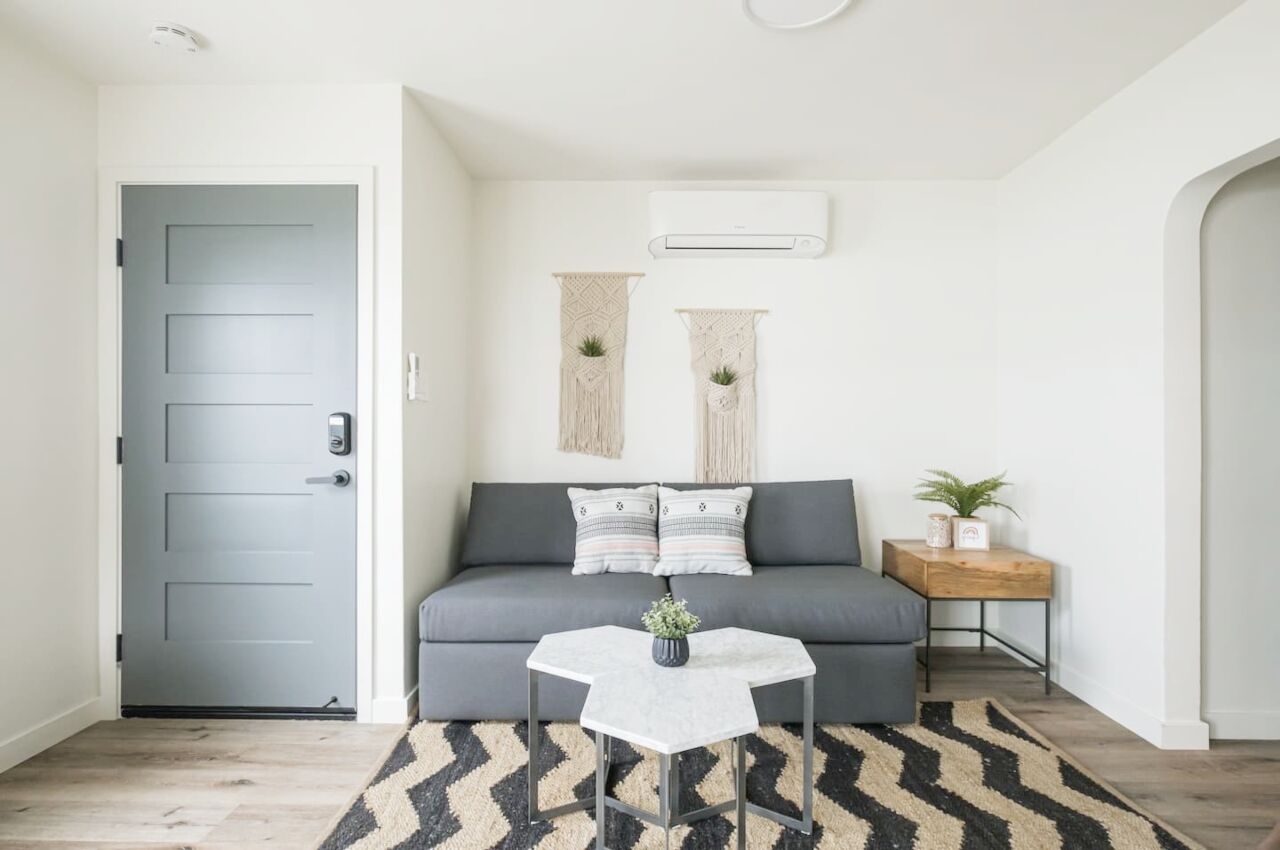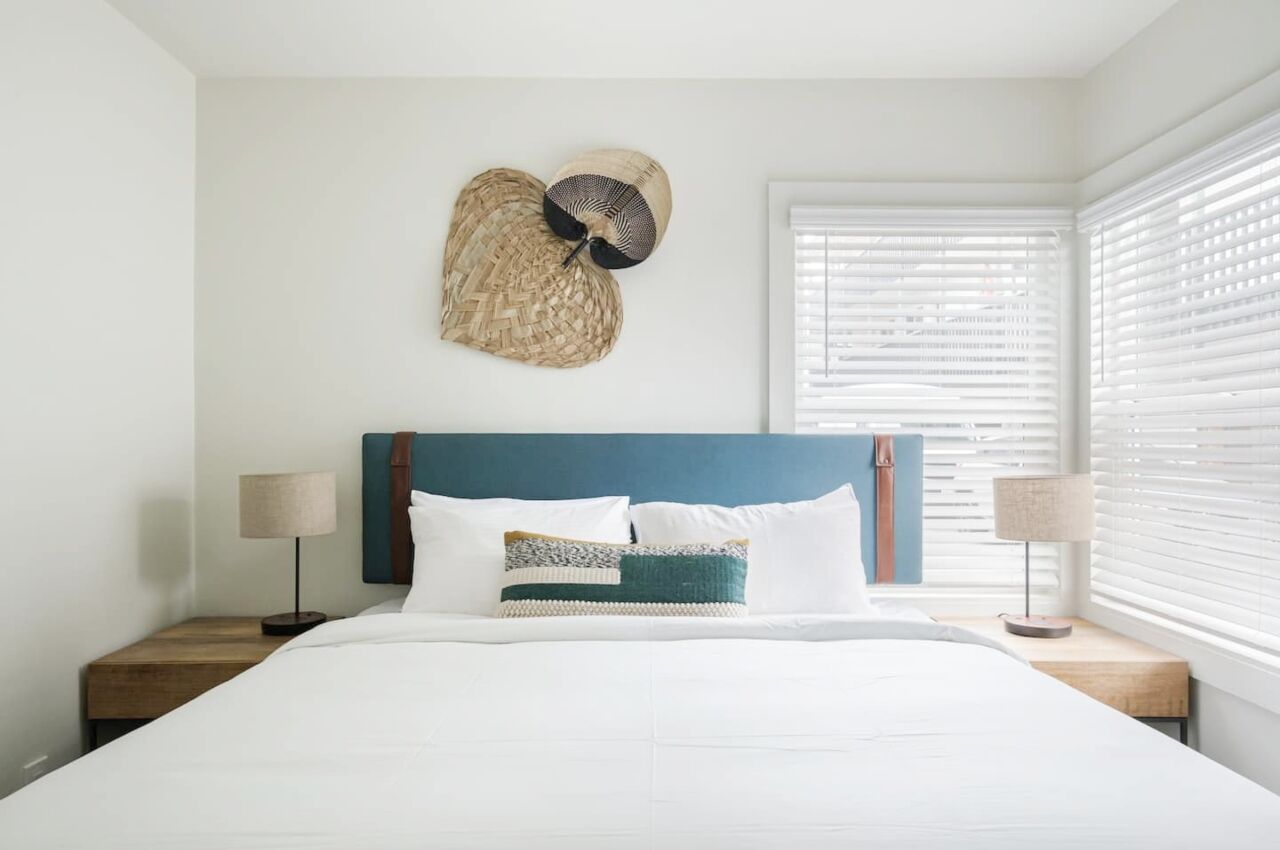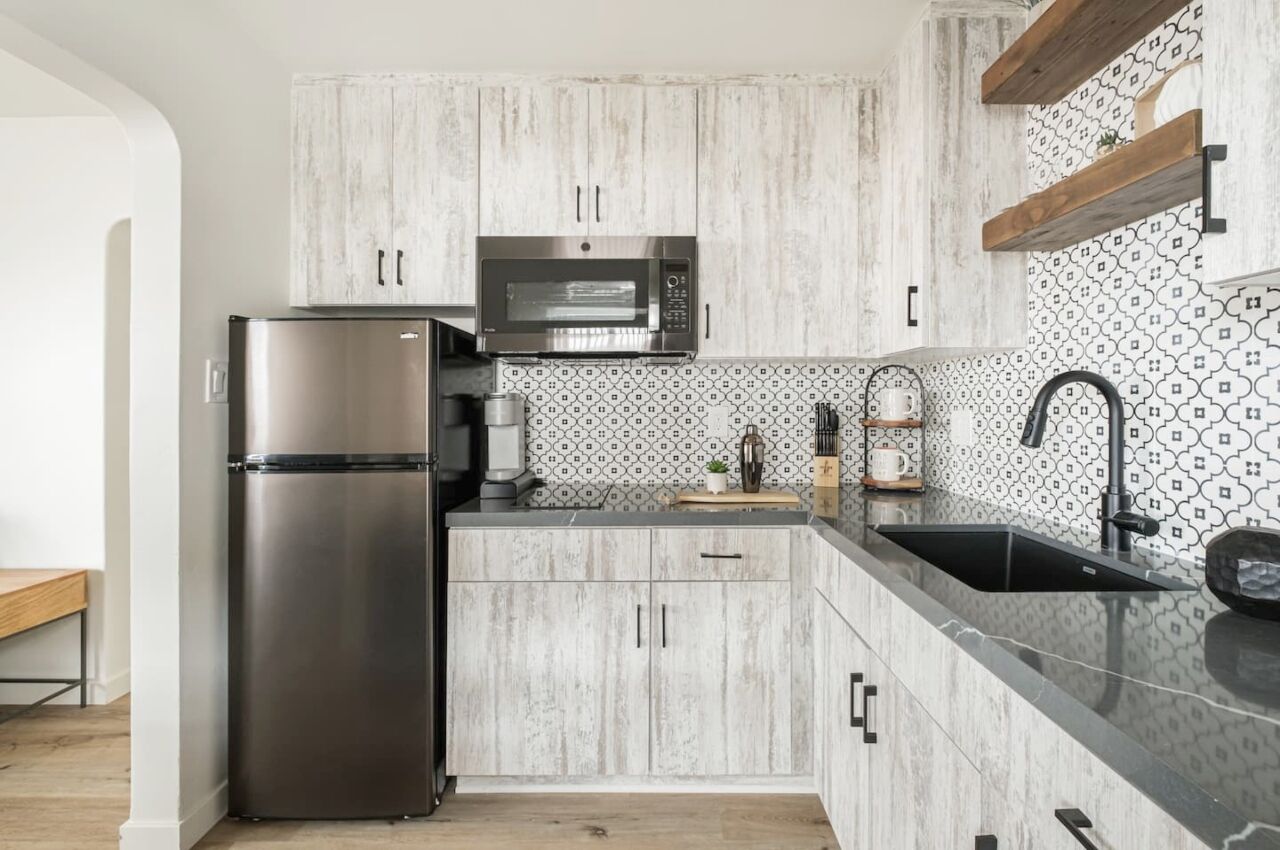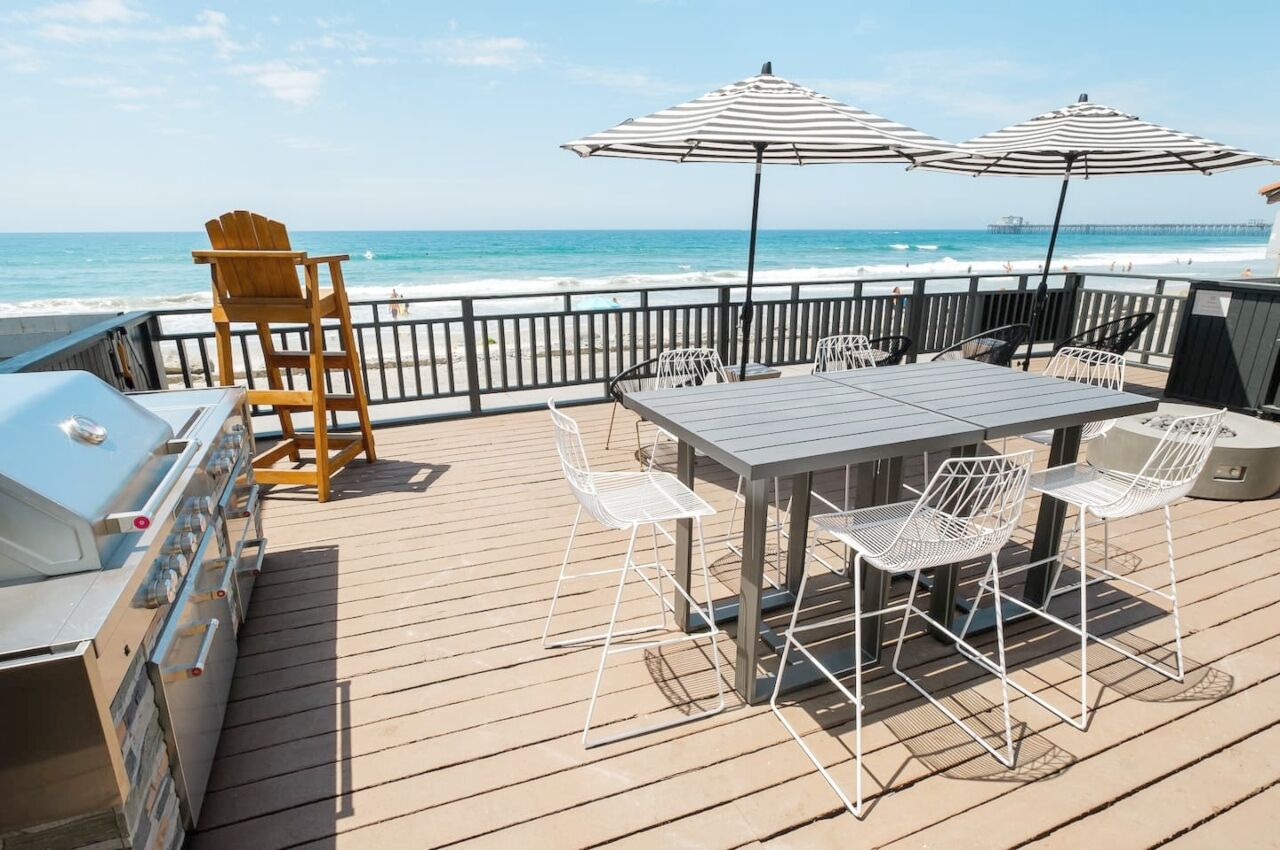 Enjoy this cozy beachfront boutique property for your next San Diego vacation. This quaint condo is ideal for solo travelers or couples and is within walking distance of the beach, the pier, and many restaurants and other entertainment. Guest will get front row seats to beach views and wake up to the waves' lush sounds right outside the window. The newly renovated home features a full bathroom, living room, bedroom, and kitchen.
Four guests, one bedroom
Price: $285 per night
Romantic luxury gateway on the beach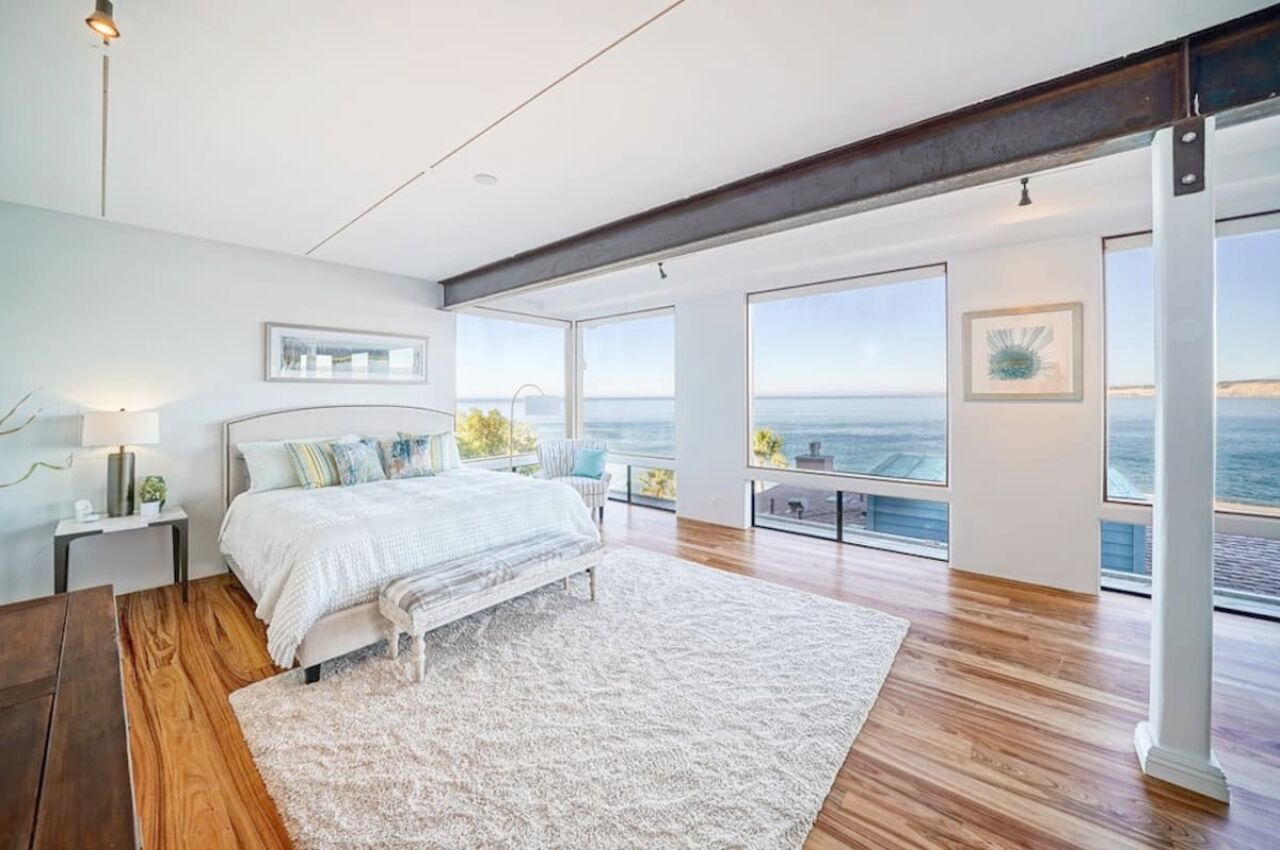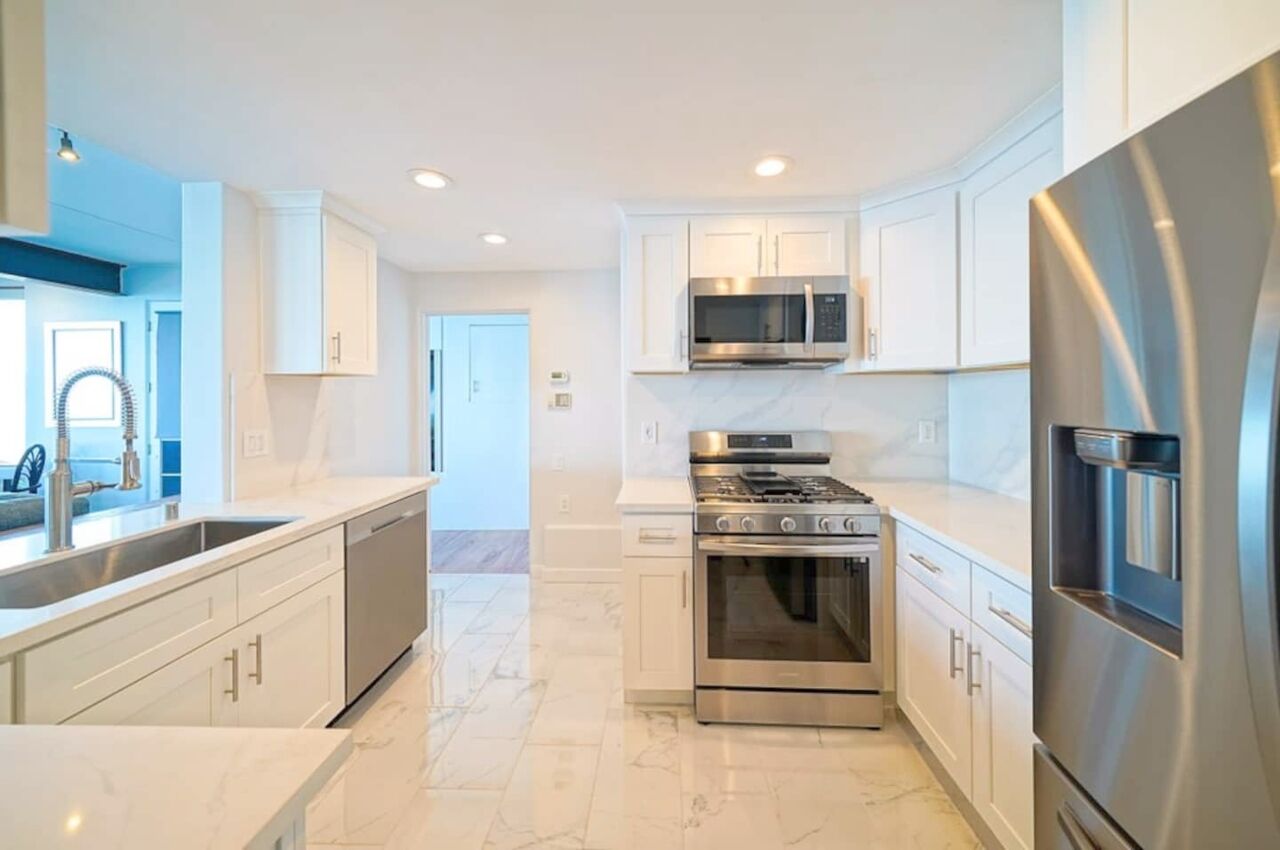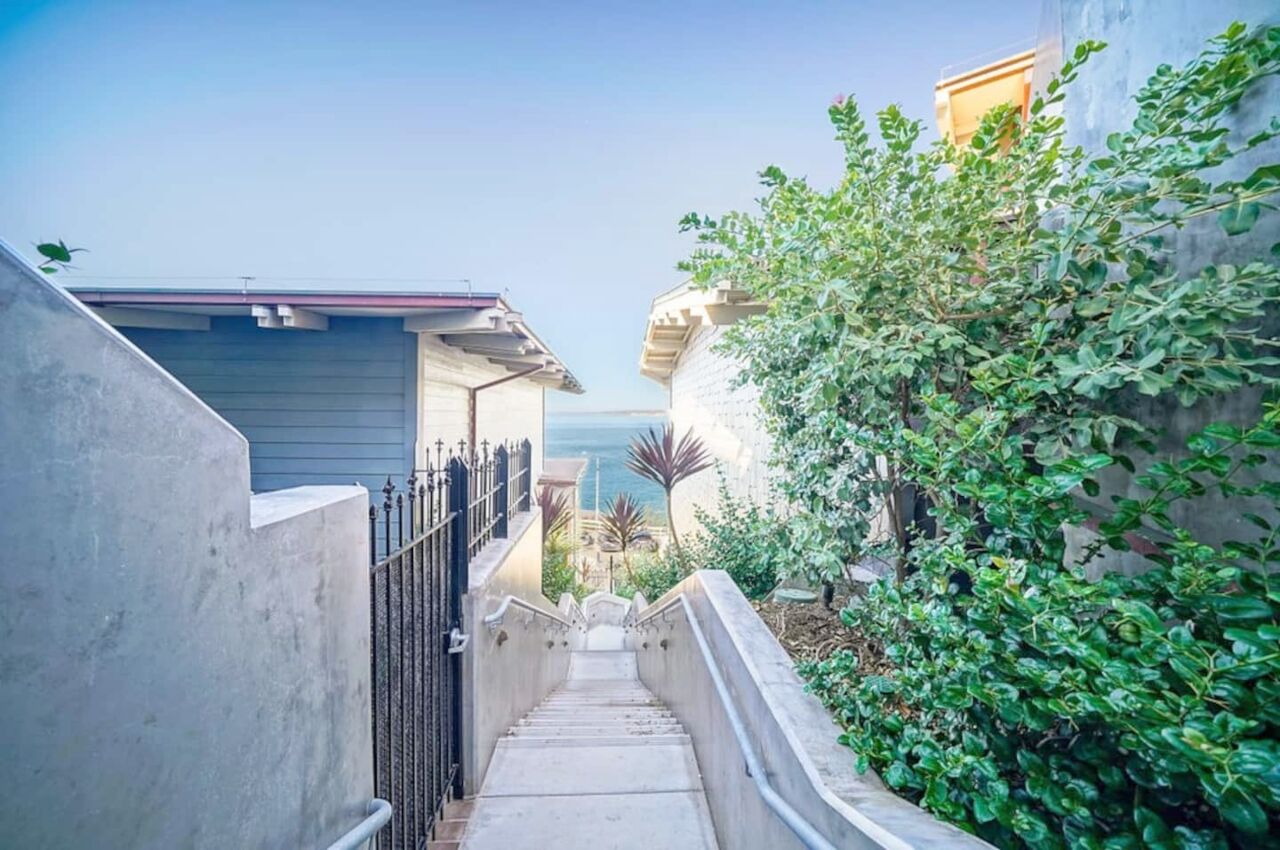 Want to experience a romantic getaway for two? Well, check out this newly renovated luxury home just minutes away from all entertainment and the beach. This home is located right in the heart of the infamous La Jolla Cove with world-class amenities and restaurants. The luxury home features floor-to-ceiling windows in the living room and the bedroom that showcases the beautiful beach. This grand home will surely be your new home away from home.
Four guests, one bedroom
Price: $570 per night
Pink door chic beachfront cottage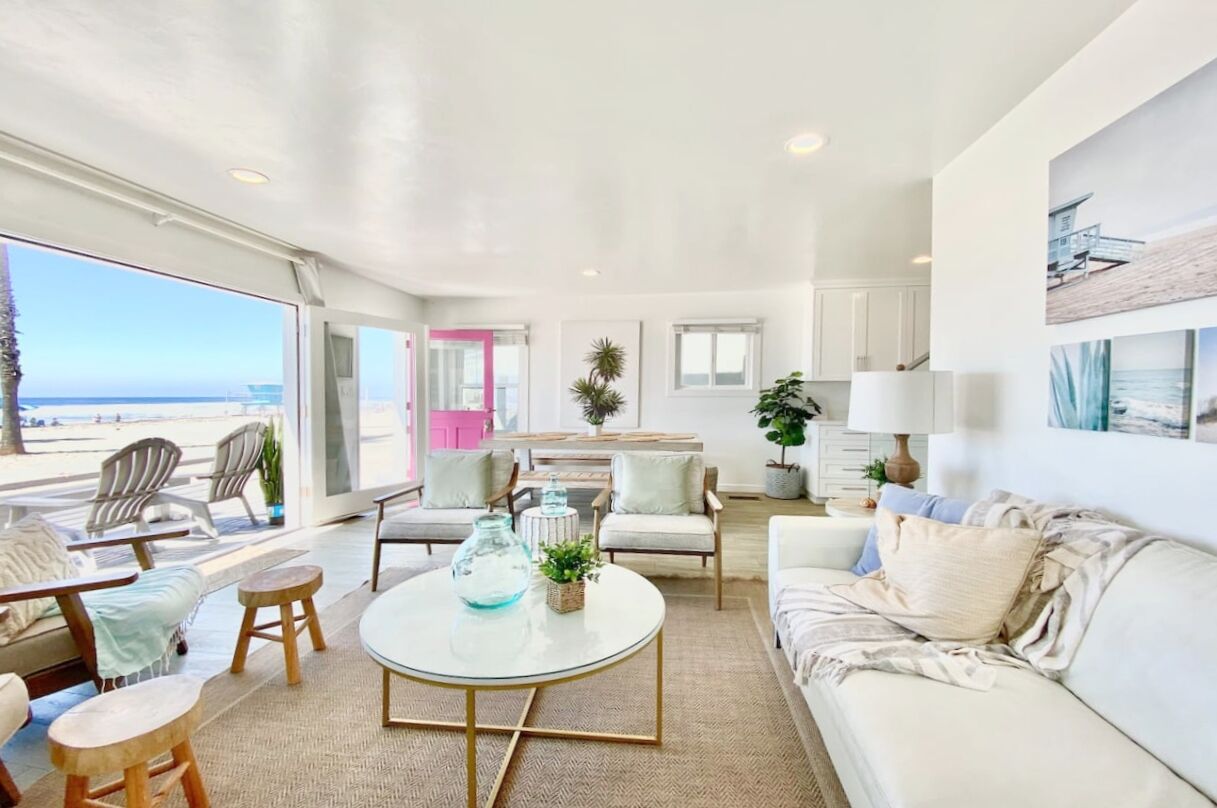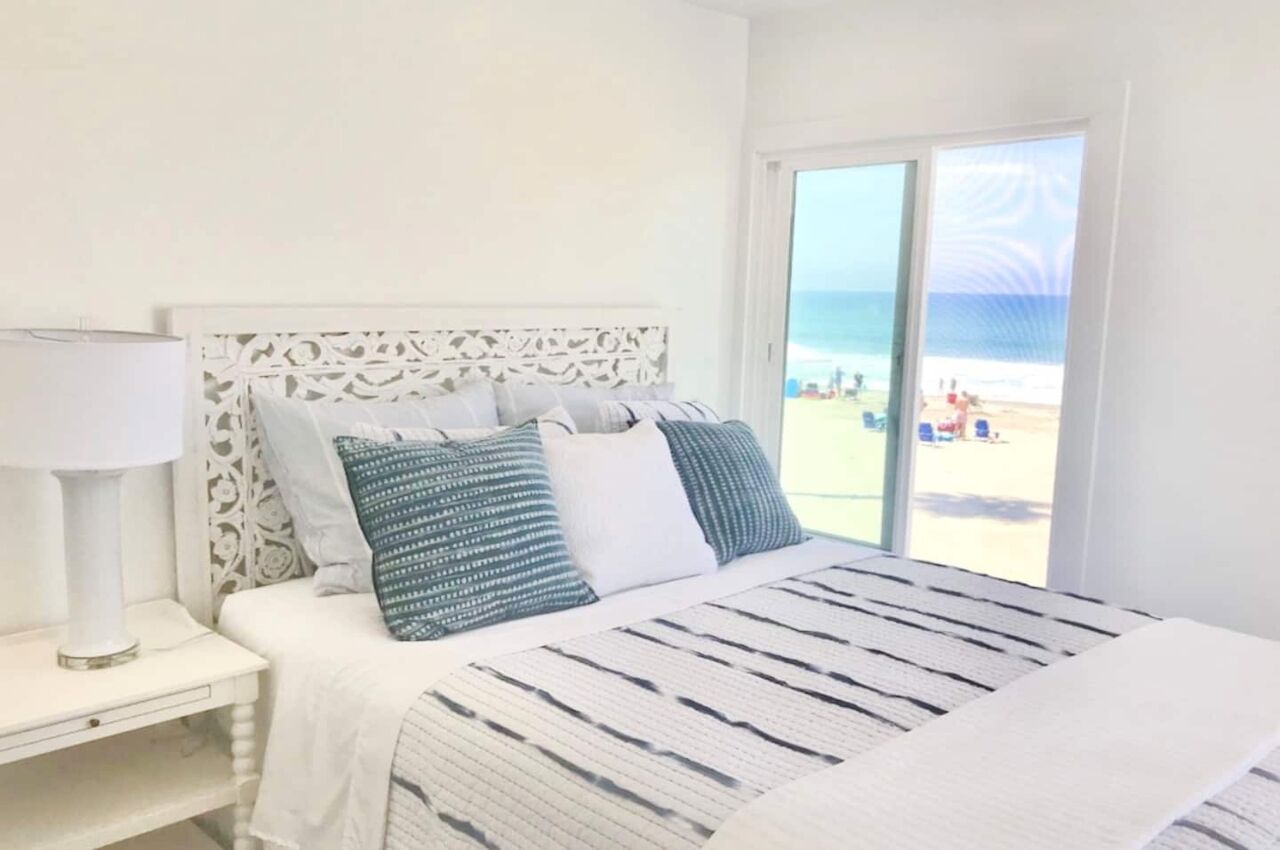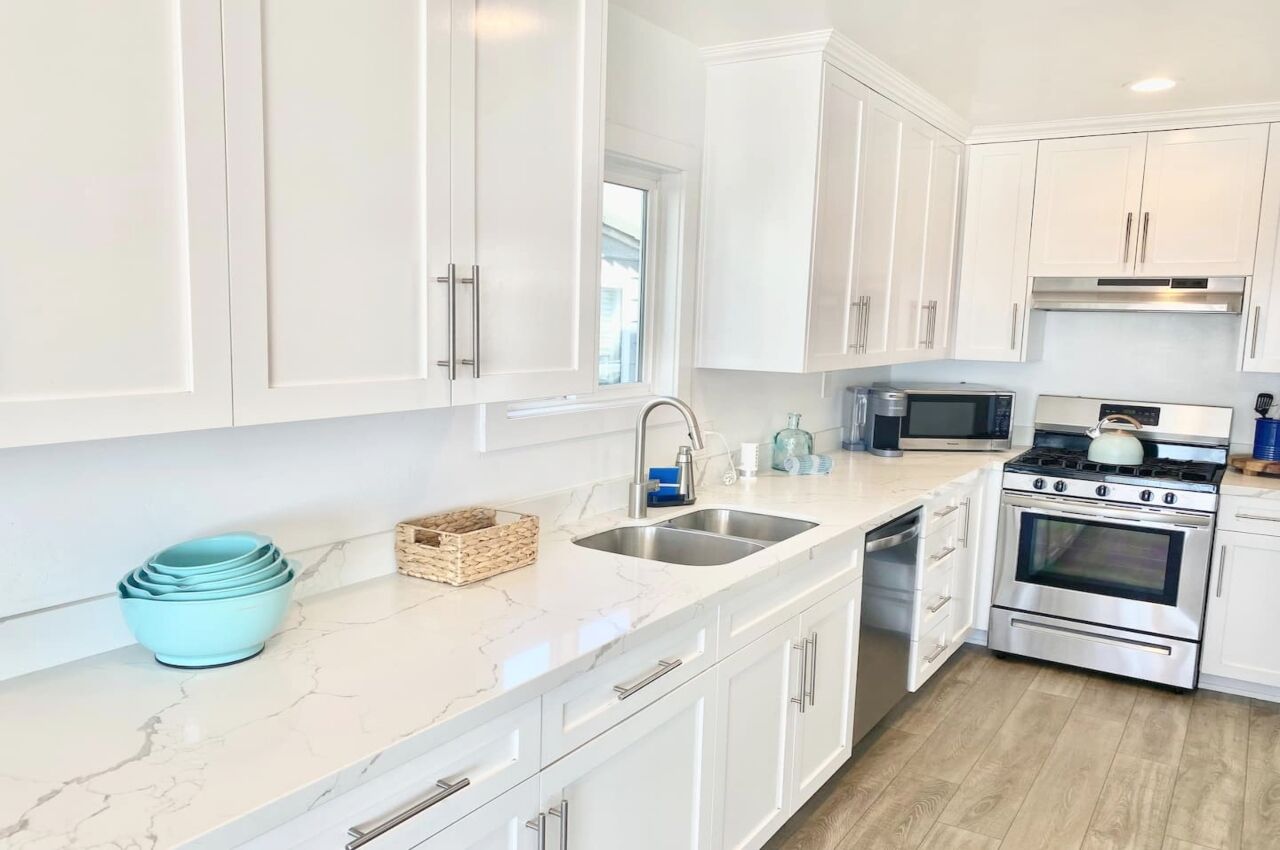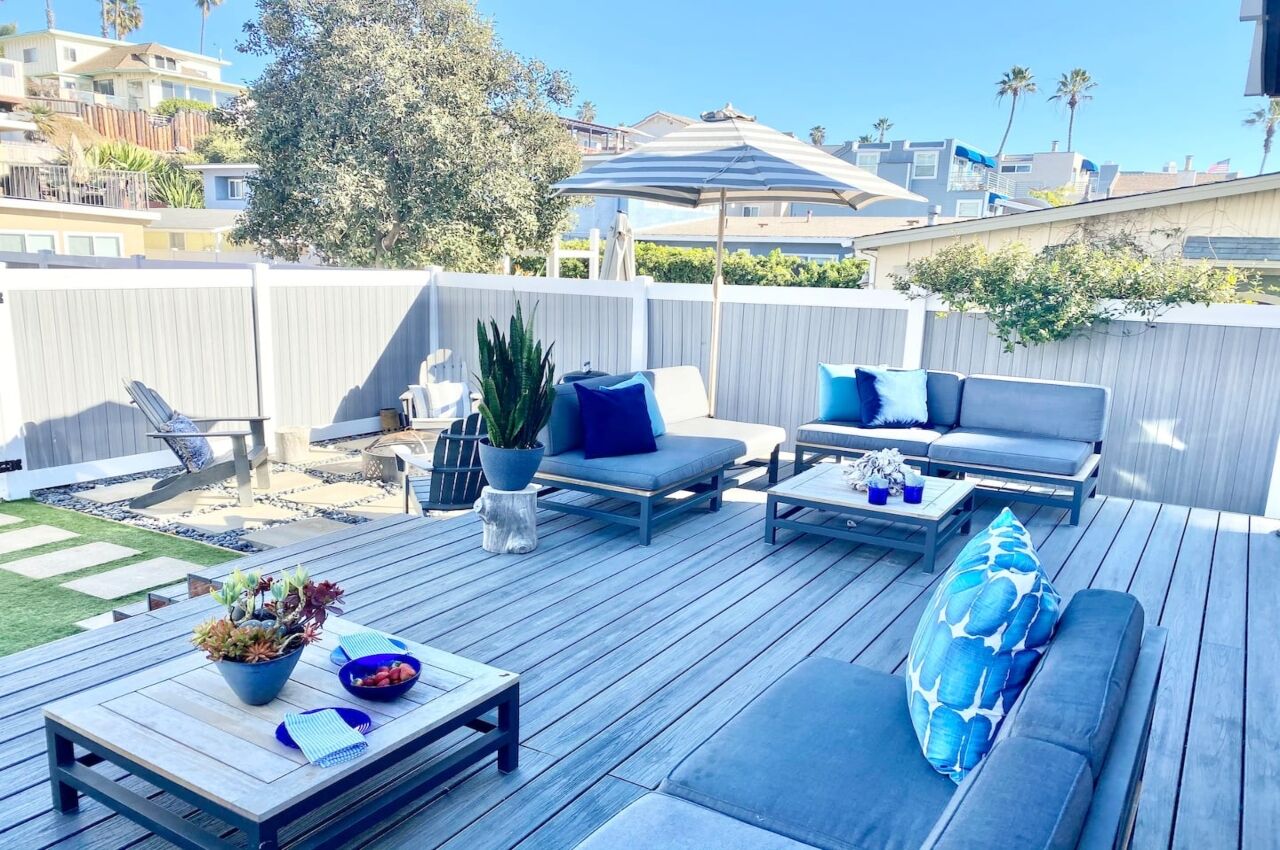 This single-family home sits directly nearly on the water, perfect for a beach vacation in San Diego. The house is freshly renovated and ideal for those looking for safety and privacy. The home has a spacious living room and fully equipped kitchen, and the beach home is also stocked up on sand toys, boogie boards, and other needs for your beach gateway. There is a private backyard with a deck, lawn, fire pit, and BBQ for a night in after a full day at the beach.
Ten guests, four bedrooms
Price: $825 per night
Airbnbs in downtown San Diego
Upscale loft in Little Italy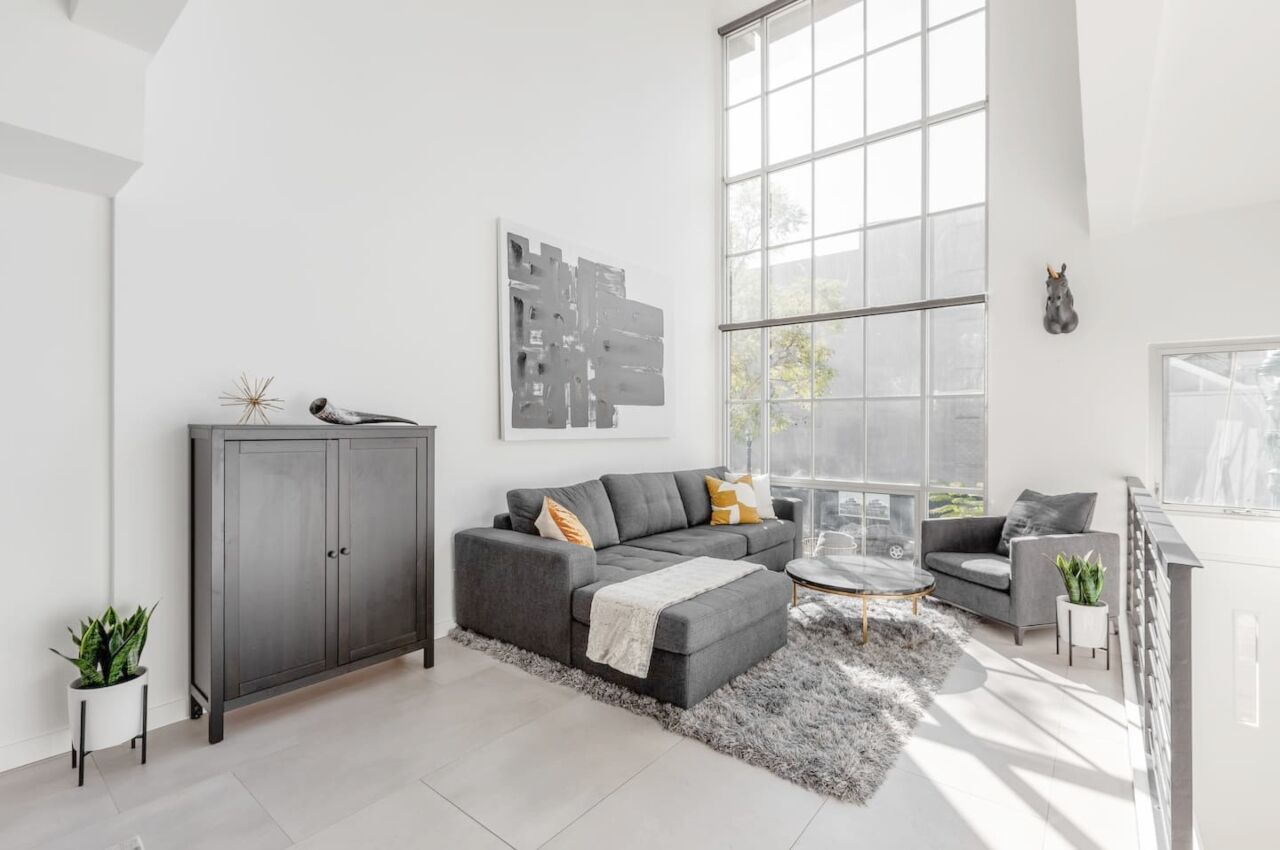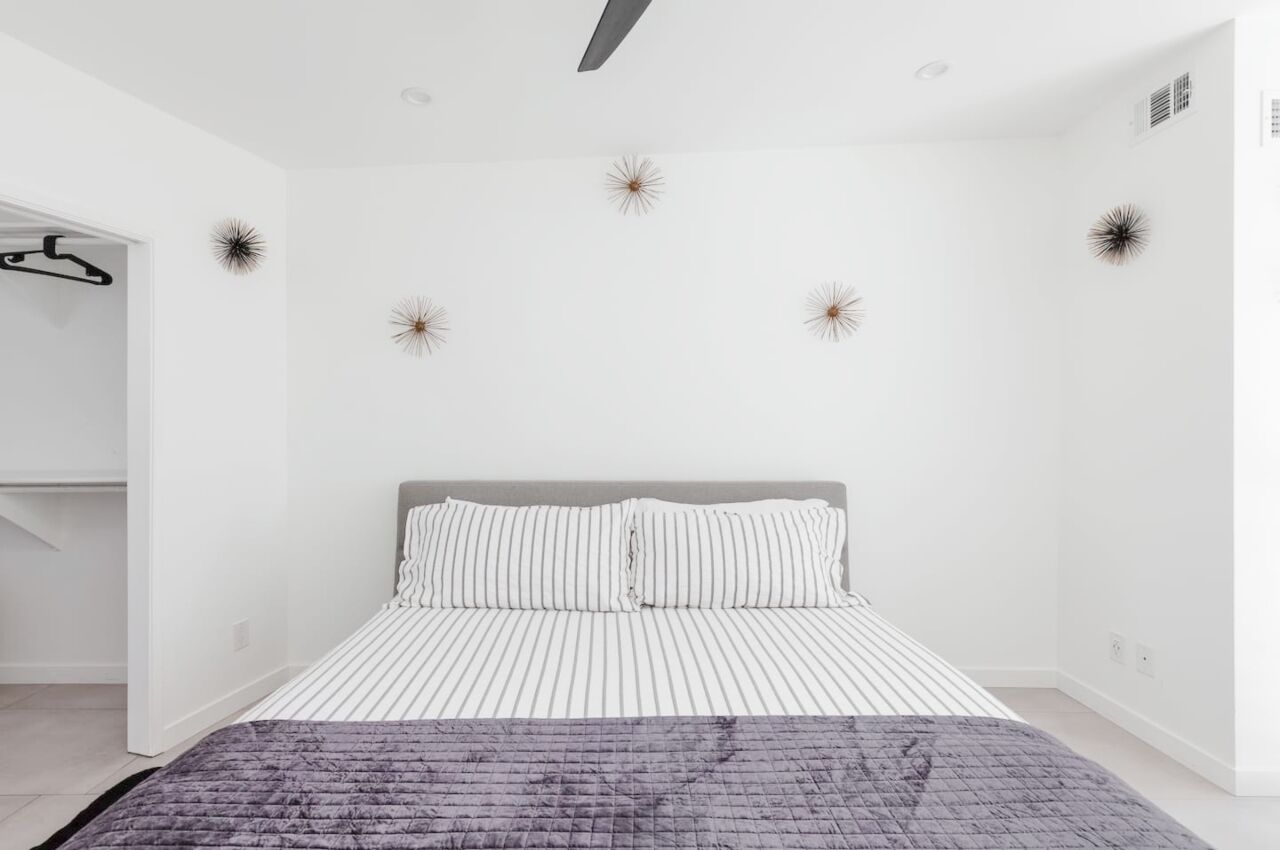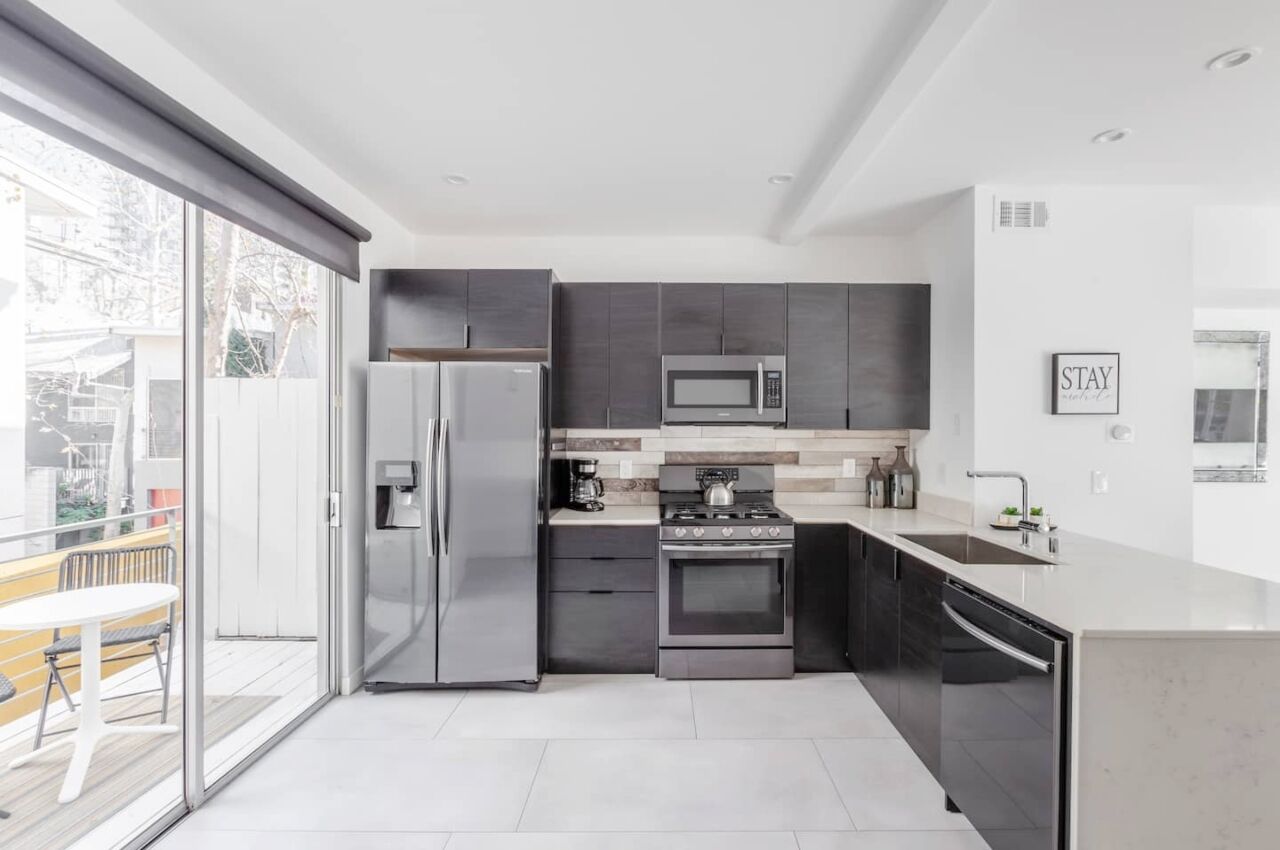 Located in Little Italy, this upscale loft is the ideal location base for exploring Downtown San Diego. This modern loft features high ceilings and tall windows that bring in every inch of light. There is a full kitchen with a door that leads to the terrace and a spacious living room. This loft is in the heart of Little Italy, a vibrant neighborhood full of restaurants and boutique shopping and not far from Balboa Park and the San Diego Zoo.
Five guests, one bedroom
Price: $275 per night
Serene casita with beautiful garden-like courtyard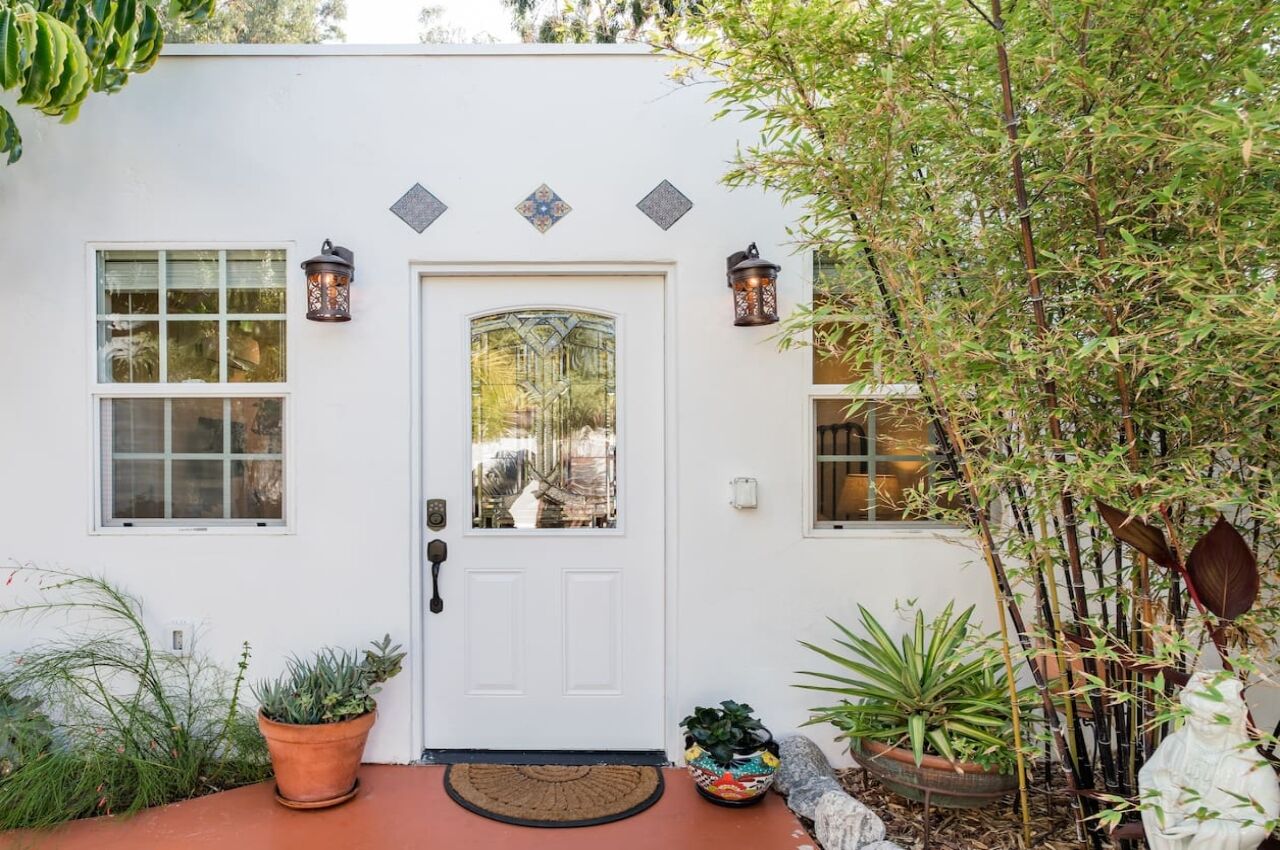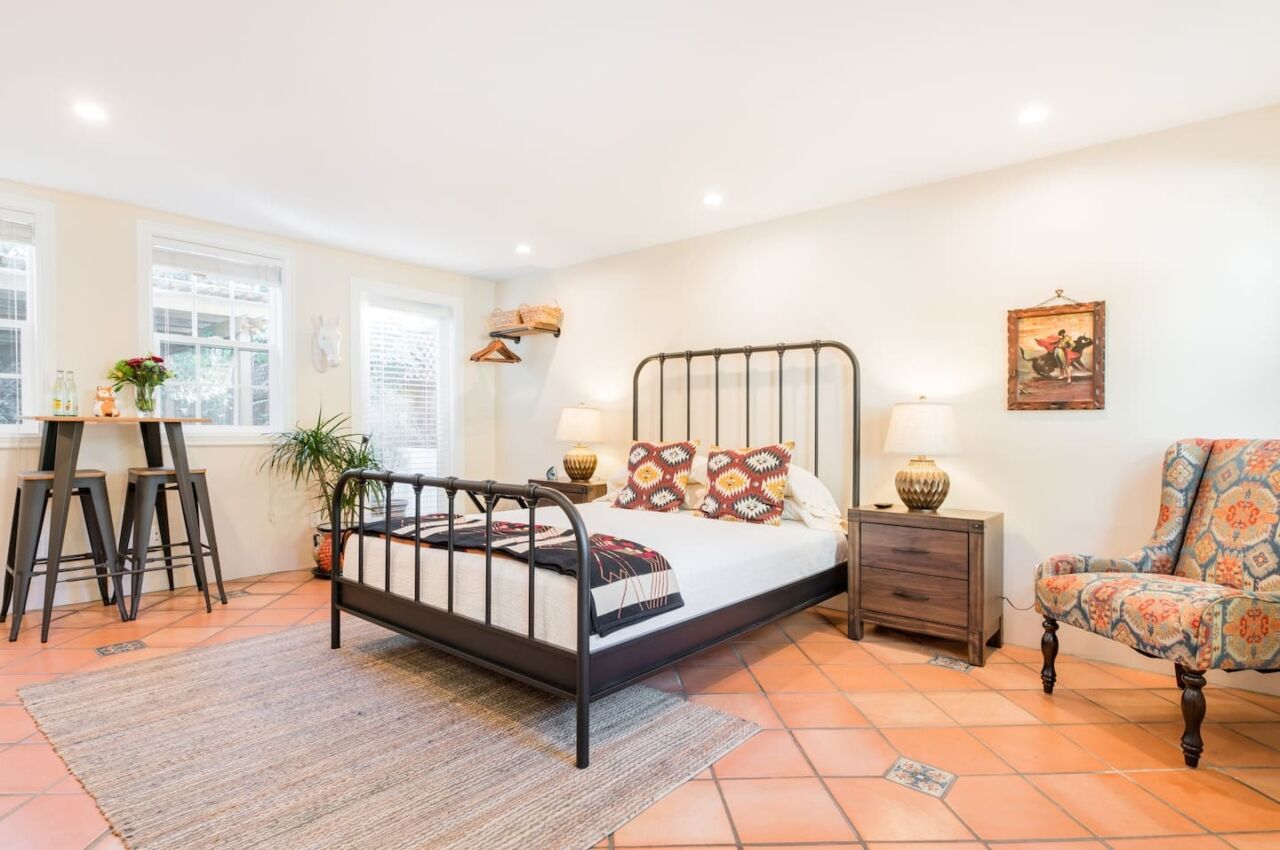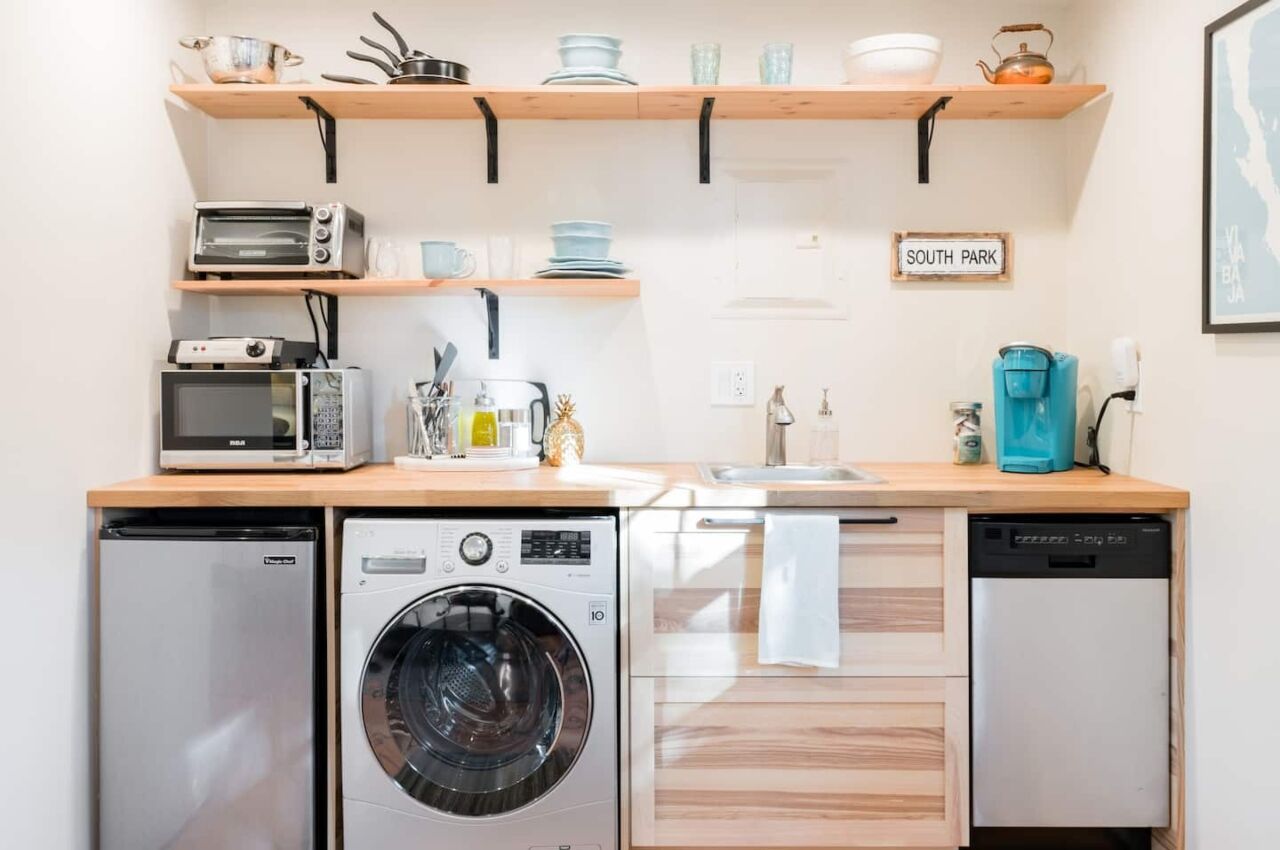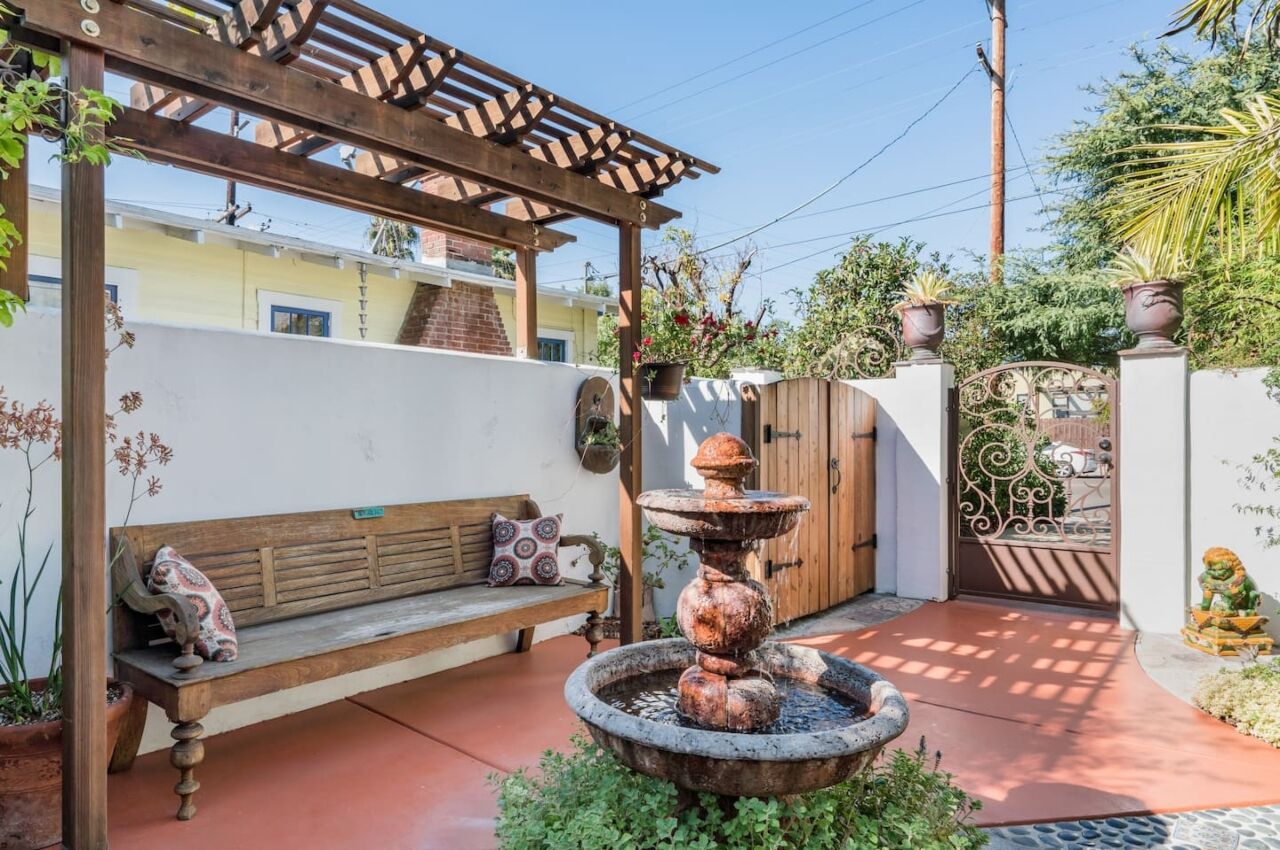 Enjoy this peaceful and calming guesthouse studio for your next San Diego vacation. Whether it's a friend's trip, a couples trip, a solo trip, or a staycation, this home is the perfect Airbnb in San Diego's coolest area. Guests can wake up to the soft sounds of hummingbirds and see beautiful butterflies roaming around the courtyard. The southwestern-style interior will surely transport you into a tropical paradise. The casita is just minutes away from various restaurants ranging from vegan food to upmarket Italian food.
Two guests, one bedroom
Price: $130 per night
San Diego Airbnbs with a pool
Grand architectural villa with a massive patio and pool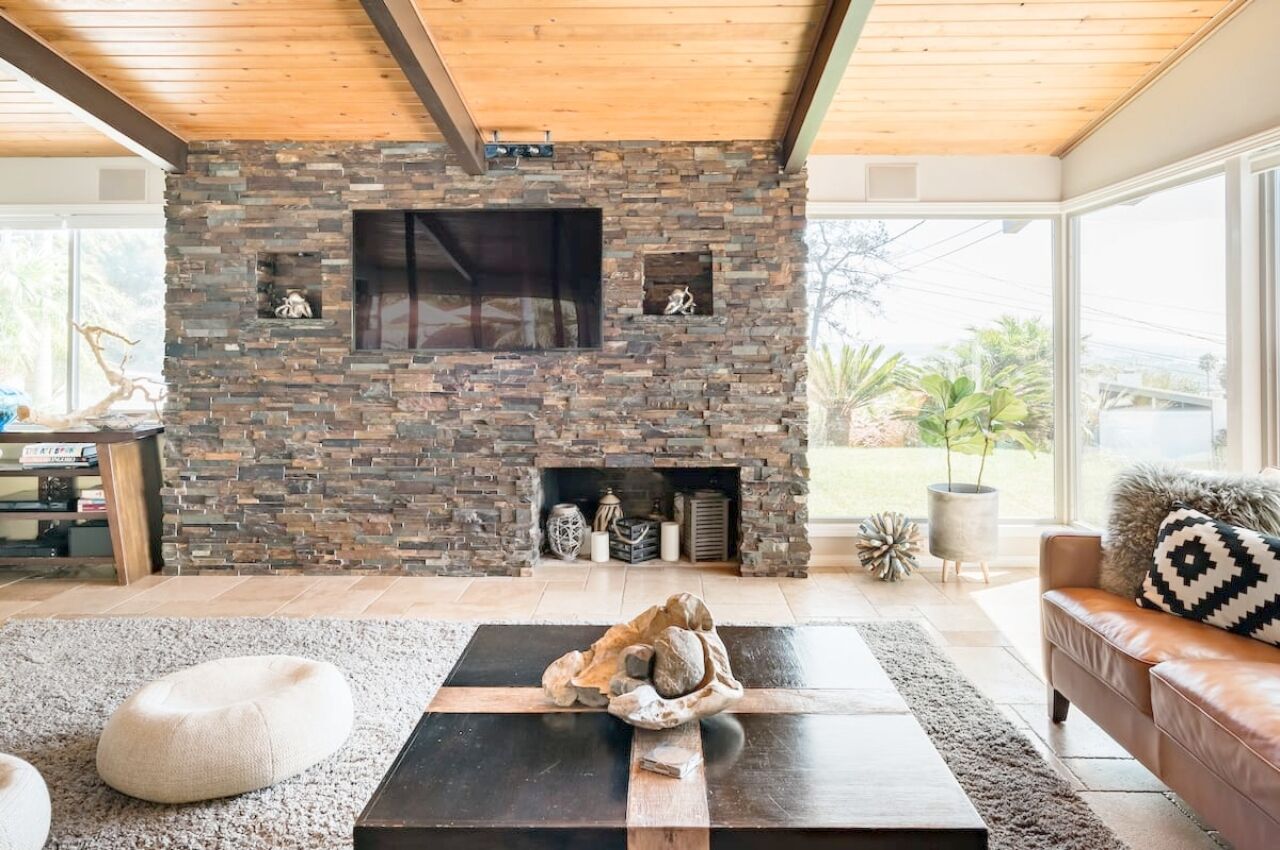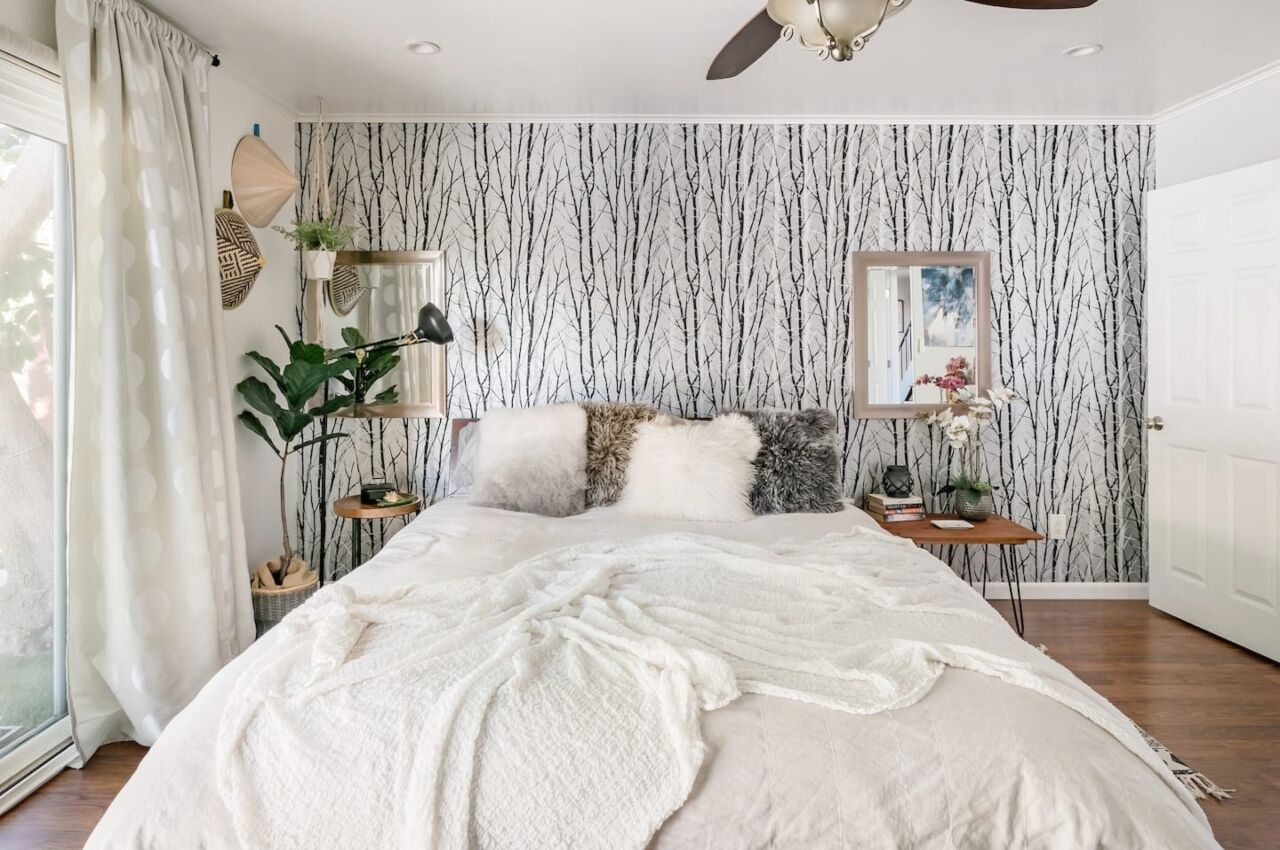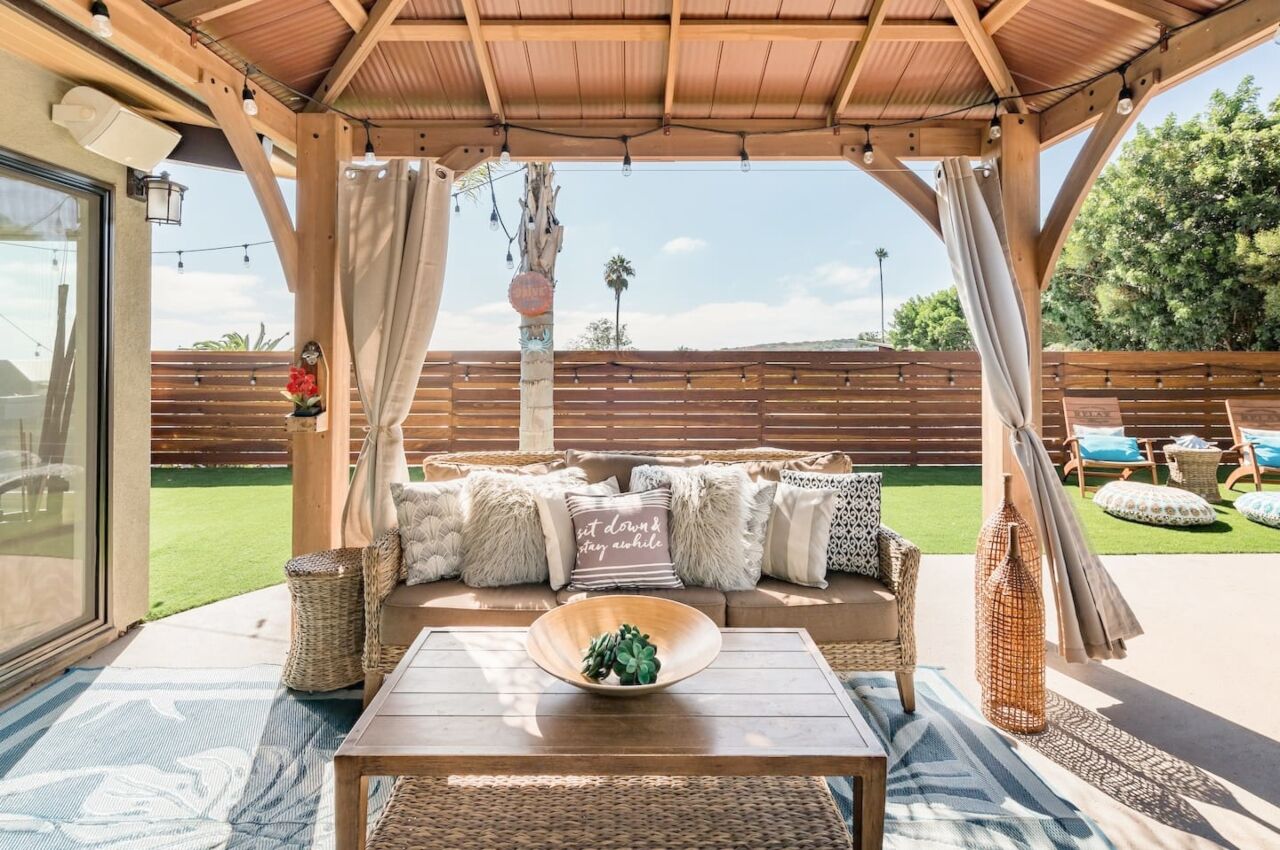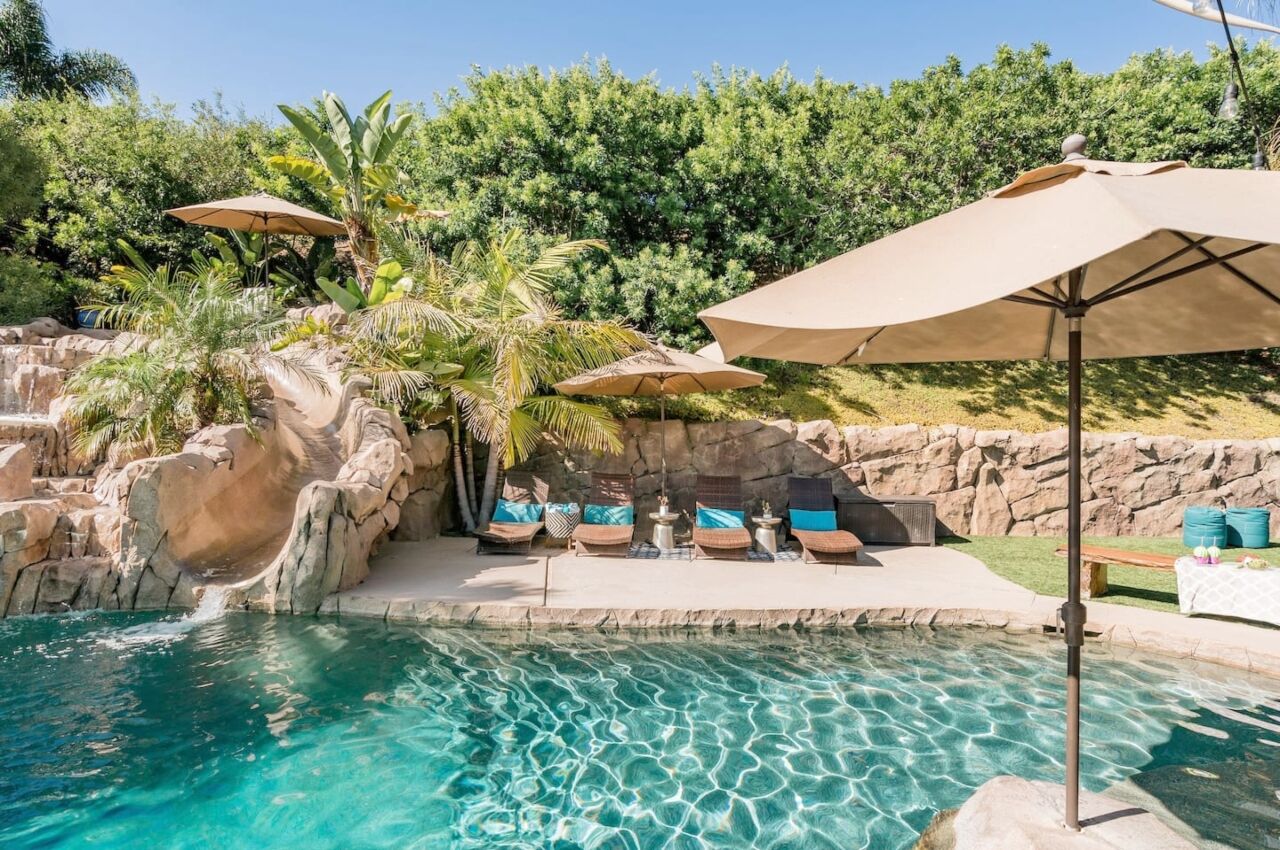 Are you looking for a beautiful villa to have a family reunion or friends gateway? Well, this architectural villa is the perfect place to host it. Indulge in all the luxury amenities this Airbnb San Diego rental offers with its beamed feelings, a spacious open plan layout, an oversized patio with a gazebo, a hot tub, and a massive pool with a waterfall rock feature. This home is a luxury paradise with all the resort-like amenities that you need.
Ten guests, three bedrooms
Price: $1,350 per night
Newly built mid-century modern luxury home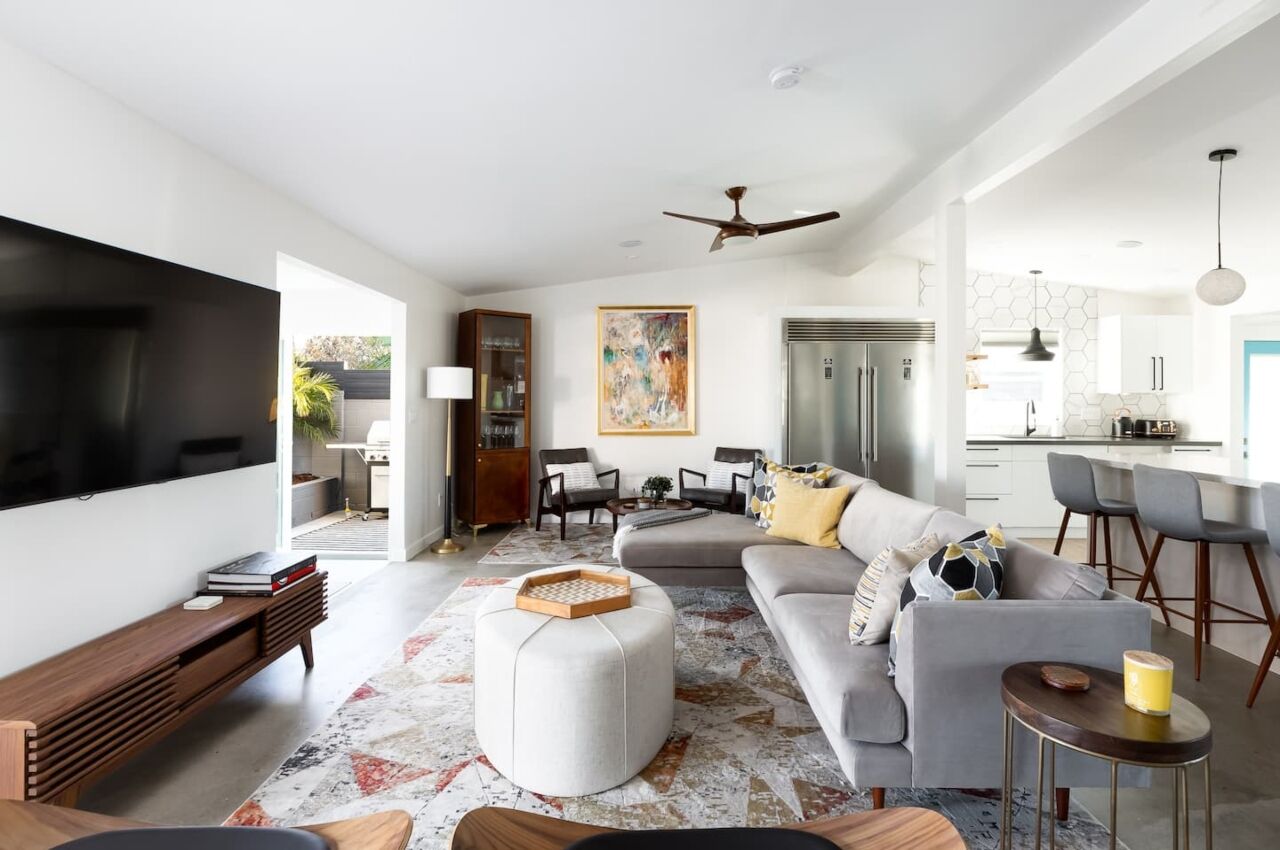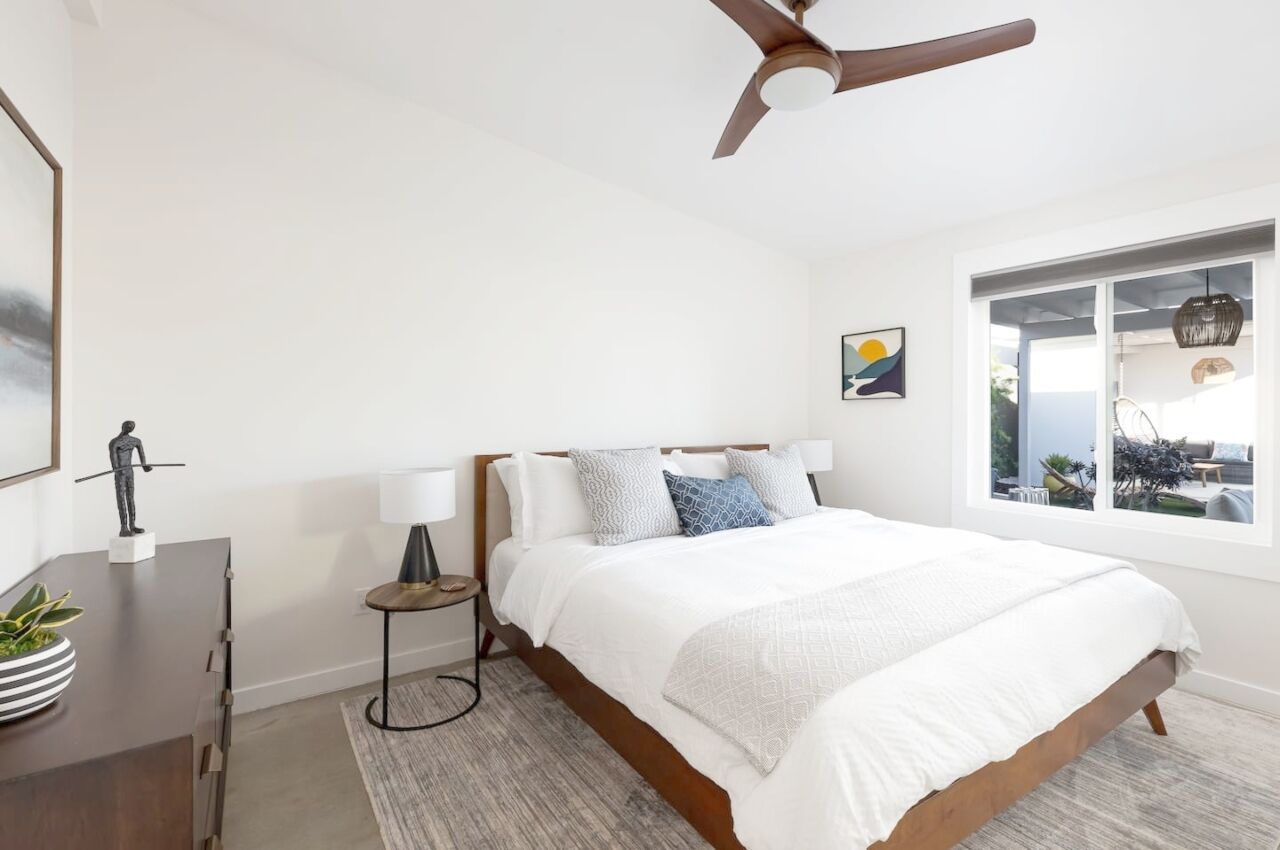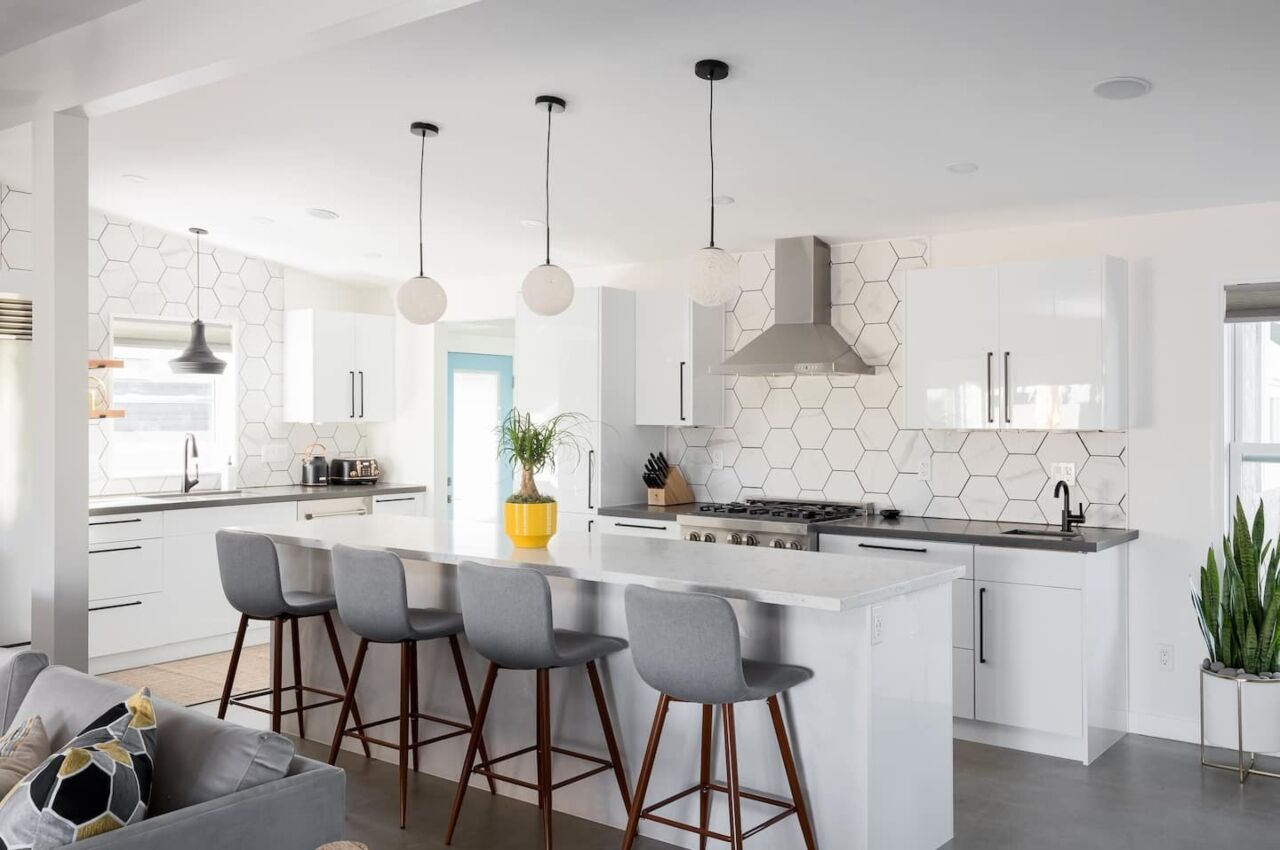 This fully renovated mid-century home is brand new from top to bottom, with every resort-like amenities that you could think of. The home features a fully stocked kitchen with a massive island perfect for dinners with huge gatherings, along with a dining room table made for ten. A spacious living room is great for entertaining and features a large smart TV and board games. The backyard is grand and features a heated pool with solar, a BBQ grill, an outdoor shower, outdoor seating areas, and games like corn hole and shuffleboard.
Ten guests, four bedrooms
Price: $890 per night
Cabin rentals in San Diego
Cozy, quaint romantic cabin in the mountains perfect for a couples vacation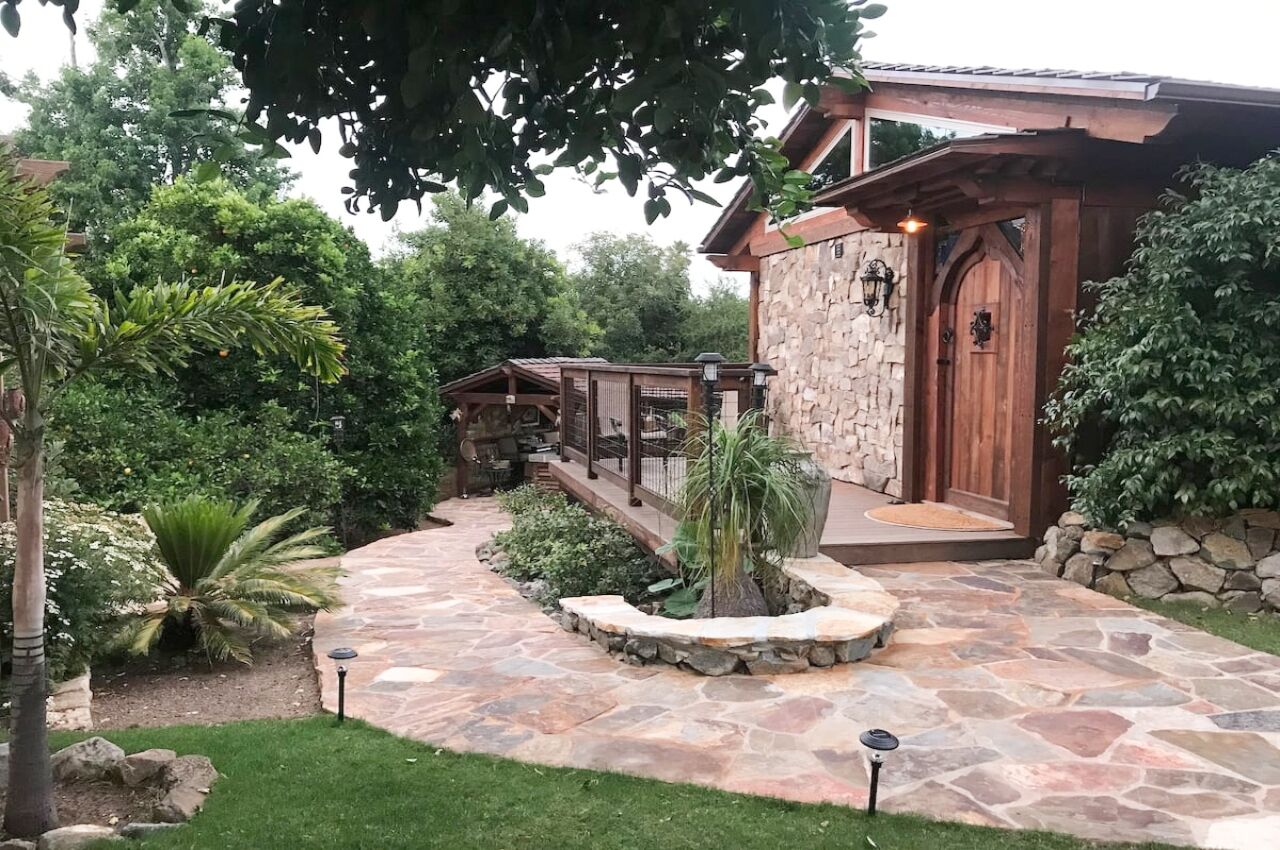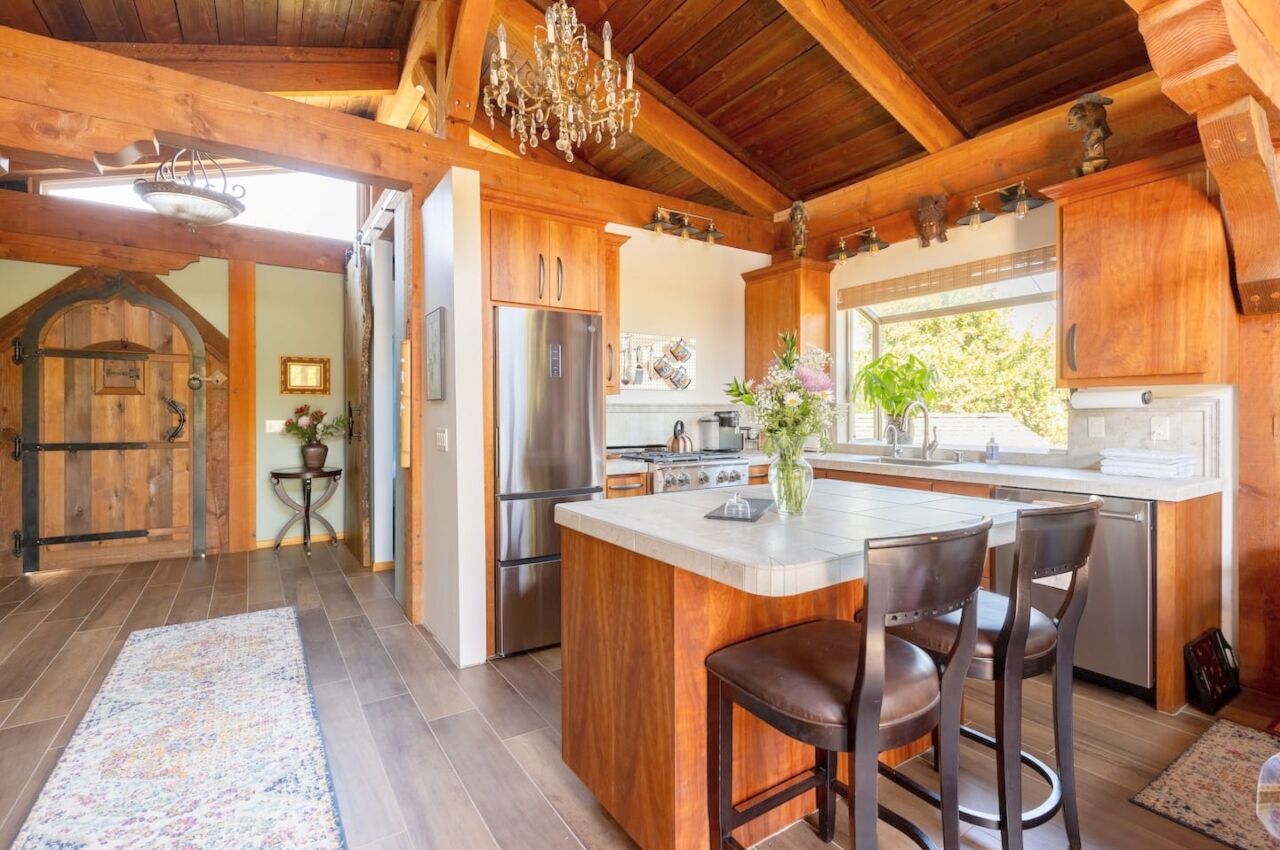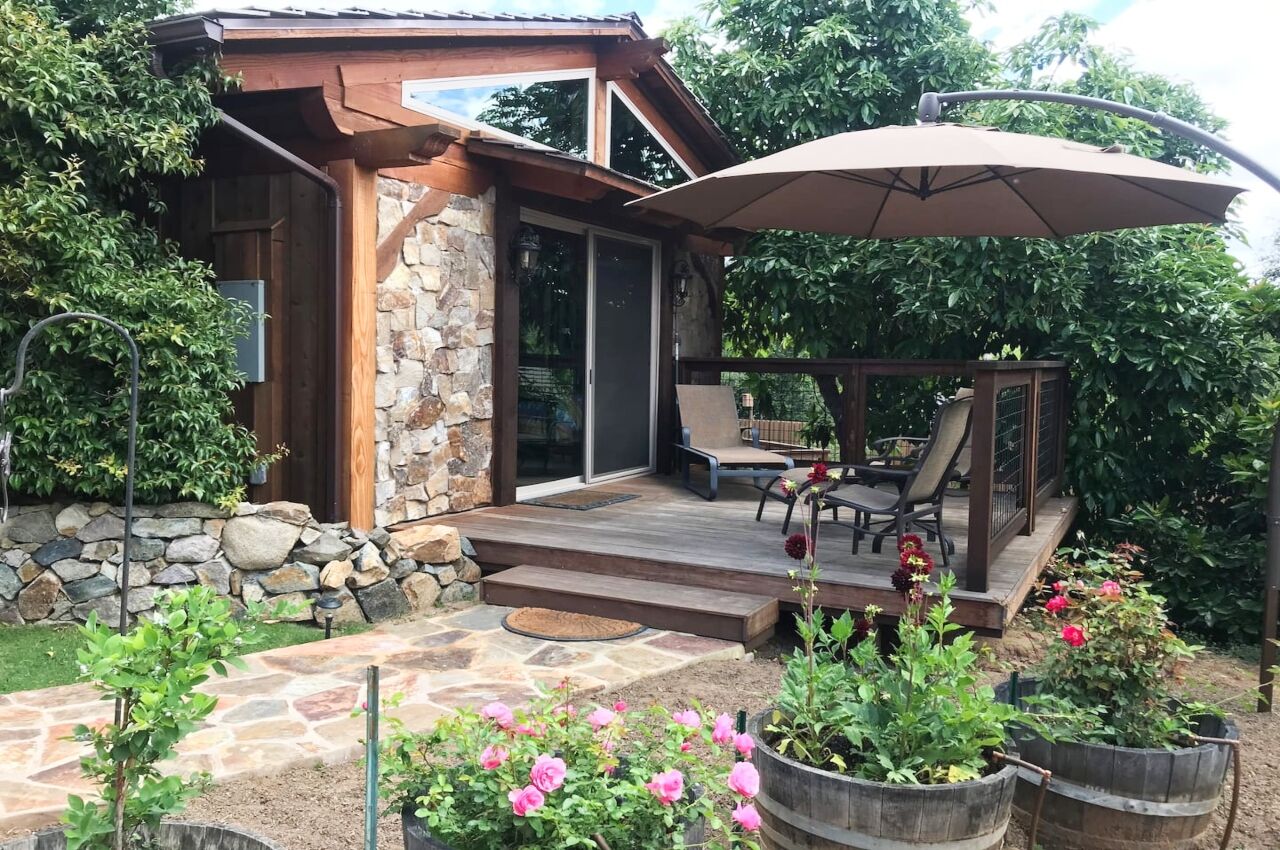 This cute and quaint little cabin is inspired by lodges built in East Africa. This cabin is set to be an oasis and a place of peace and romance, yet not far from the city. The cabin features a gourmet kitchen with an island and a peaceful bedroom area connected. Vegetable gardens surround the home with all types of organic fruits and vegetables that guests can pick themselves. The serene cabin is five minutes from Stone Brewery, Felicita Park, Lake Hodges, and a scenic hour drive to local wineries.
Two guests, one bedroom
Price: $317 per night
Remote retreat for a peaceful gateway from reality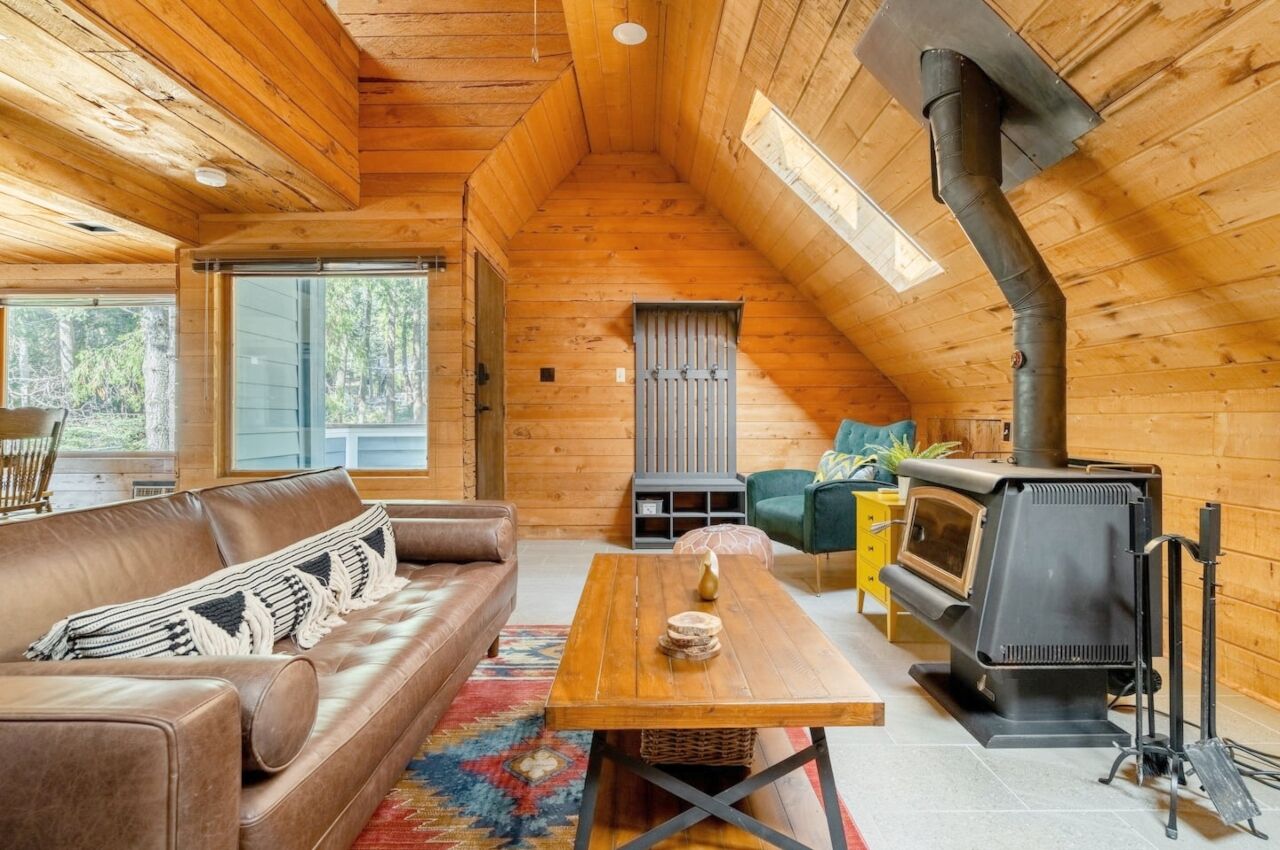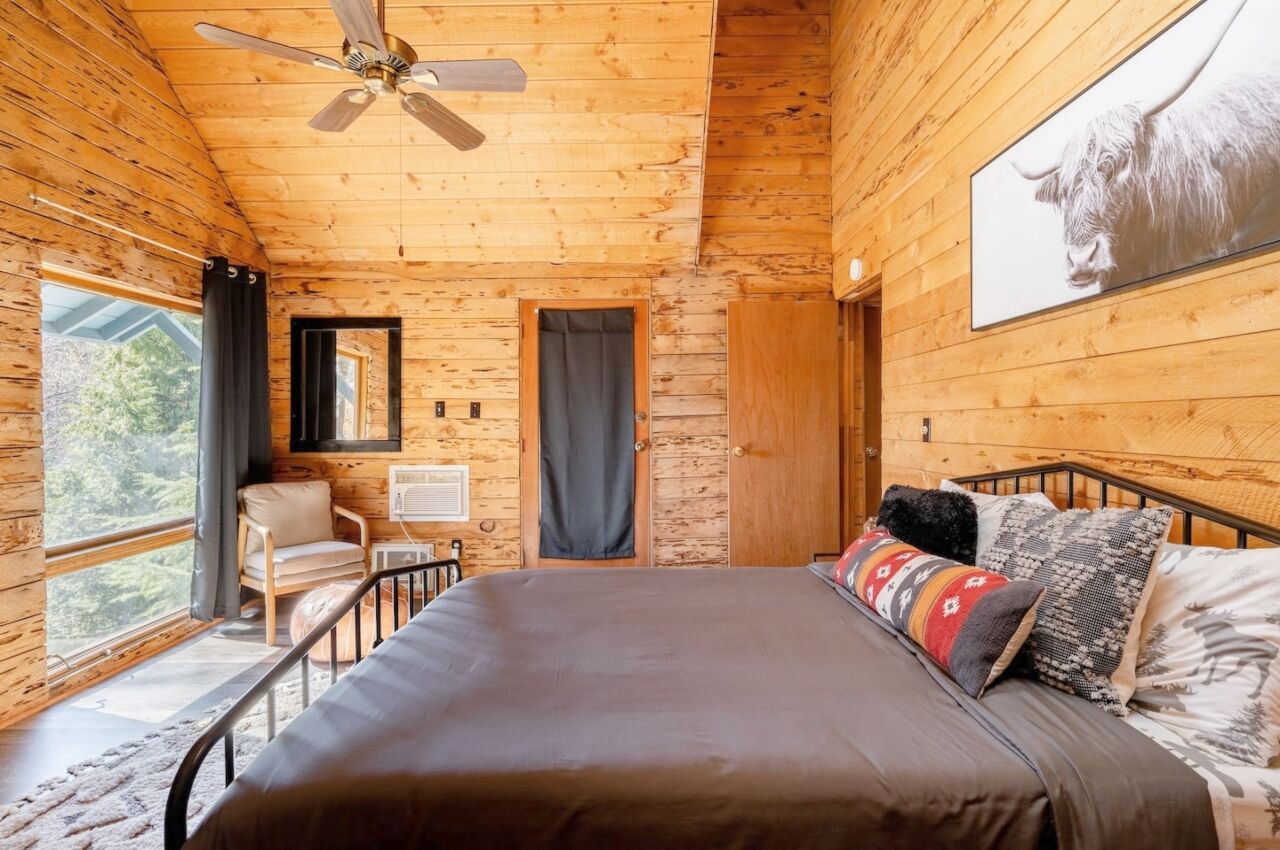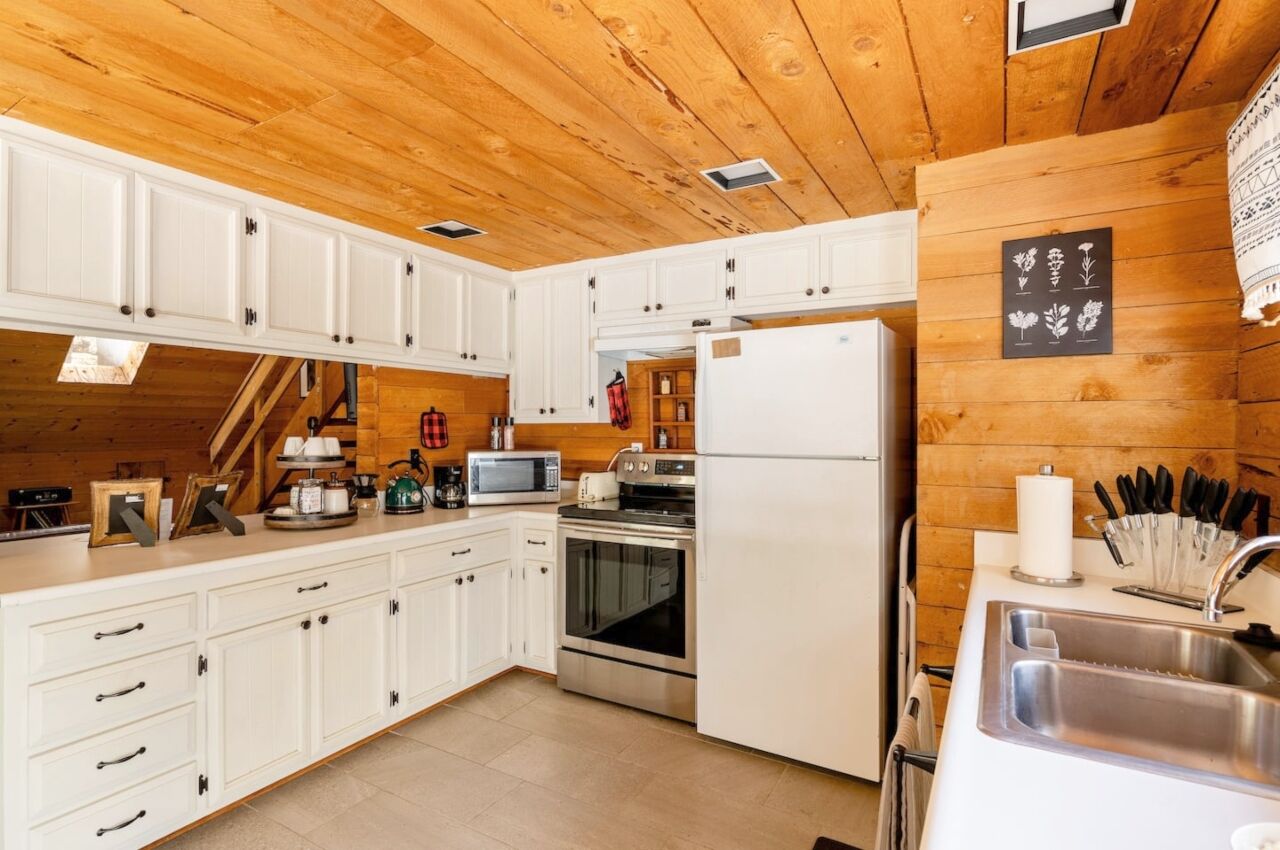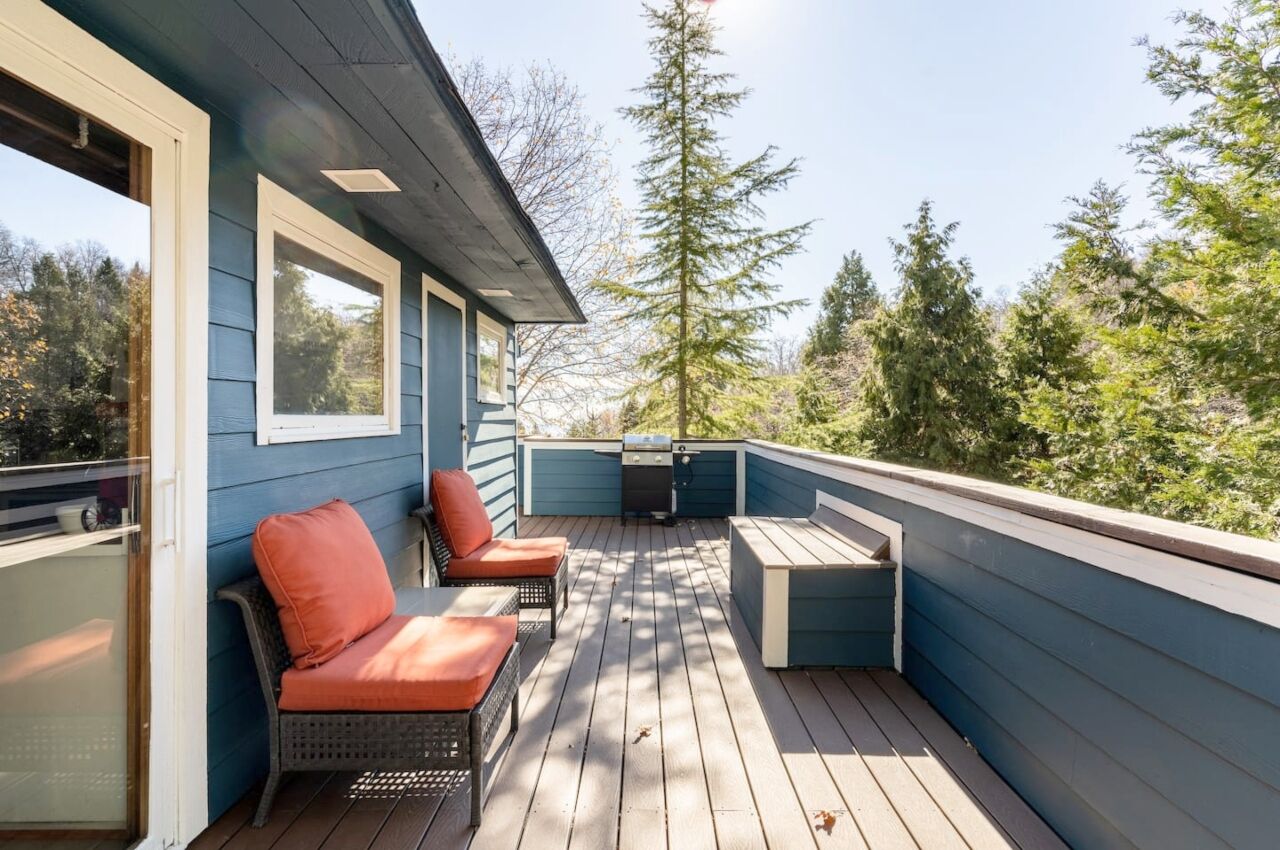 Escape reality with this remote cozy cabin for a peaceful getaway. The place features a full kitchen, a spacious dining room with a beautiful fireplace, a full bathroom, one full bedroom, and a loft that serves as a second bedroom. A lovely large patio overlooks Palomar Mountain and has a BBQ grill. Enjoy the stunning greenery and the views of the San Diego area below with this quaint remote cabin.
Four guests, two bedrooms
Price: $249 per night
What did you think of this story?