in paid partnership with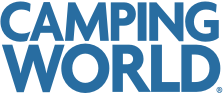 Picture it: craggy, towering, red-rock formations in every direction. You're trekking through narrow slot canyons, down verdant riverbeds, and along snow-capped mountains. You're identifying a variety of cacti — from the giant saguaro to the miniature pincushion. Citrus-colored sunrises and sunsets demark the days. Inky night skies sparkling with stars are worth staying up all night for. The open road rambles on as far as the eye can see.
This is RVing in the American Southwest. It's arguably wilder than anywhere else in the country and requires a bit more preparation and know-how than your average destination.
Feeling intimidated? Not to worry, you're in the right place. I sold my home in 2015 and since have scoured the country, and in particular the Southwest, in a 24-foot Type C motorhome, a 39-foot Type A motorhome, and a 17-foot travel trailer — not all at the same time, of course. Whatever your situation, I've got you. Prepping starts right here, right now, so let's dive in.
Planning your trip
Before we begin, have a mechanic do a thorough inspection of your RV. Tires, belts, hoses, leaks, you name it. That's done? Great — now we're really ready.
Step one: Find your route
Map out both your destinations and gas-station pit stops prior to hitting the road. In the Southwest, parks, monuments, and other must-see places can sit hundreds of miles apart across arid landscapes with few services in between. Carve a path that could keep your tank half full at all times. If your RV requires diesel, ensure your station stop carries it — not every gas station does. Consider carrying your own backup fuel, too.
Step two: Find camp
Once you've mapped out your route and your destinations, it's time to plan where you'll spend your nights. Make sure you know the maximum length of your RV, towed vehicle, and tow hitch combined. The last thing you want is to drive all day to a campsite that's too short for your setup. In national parks, the average campsite length is 27 feet, but you may find some that go up to 40. If you're unsure, call ahead whenever possible.
Step three: Take it slow
If you're fresh to RVing, know that traveling in an RV can simply take longer. Don't plot out your trips like you would in your car. You'll rarely exceed 60mph, so plan to cover less ground in a day. Give yourself plenty of time to make stops for gas, food, and bio breaks. Start long driving days early so you'll arrive at the campground in time to set up and enjoy a desert sunset while toasting marshmallows around the campfire. Arriving early also helps you avoid disturbing other campers after dark.
Pro tip: There are several great apps available to help you in your planning process. Check out:
GasBuddy
Recreation.gov
RV Parks & Campgrounds from ParkAdvisor
CoPilot GPS for RV
RV Trip Wizard
Roadtrippers
Camp & RV from AllStays
All the knowledge you need is out there!
What to pack and prep for camping in the Southwest
Water, lots of water
In the Southwest, this is rule numero uno. This includes water for you, your pets, and your vehicle. The heat of the Southwest is unforgiving, from giving you a dehydration headache — you'll probably be thirstier here — to an overheated engine.
Many parks, like Grand Canyon and Arches, have free water-refilling stations at their visitor centers. Use them. In this dry climate, water is crucial.
A good rule of thumb for gauging water needs: Bring one gallon of water per person per day. This can be in five-gallon water jugs with a spout to pour into smaller water bottles as needed. Oh, and you filled up your freshwater tank before hitting the road, right? If you're boondocking, double the water you think you'll need.
Pro tip: If your engine does happen to overheat — which can happen, especially on steep grades — turn off the A/C, pull over immediately, and inspect coolant levels, fans, and any possible obstructions. About a half-cup of clean, air-temperature water (not cold; that can crack a hot engine block) added to the antifreeze tank can help get you to an auto repair shop. This is not a fix, it's a Band-Aid.
First aid, for you and your RV
Know that heat can mess with tire pressure, too. And any responsible RVer will want to travel with a first-aid kit, fire extinguisher, antifreeze, oil, and an engine belt.
A weatherproof wardrobe
Then there's your closet. When packing for your Southwest trip, bring layers — the temperatures in the desert can vary 30 to 40 degrees in a single day.
Cool, moisture-wicking clothes work well in the heat, and then you can add a warm fleece layer at night, which you'll need more than you realize. It's not all low-lying desert in the Southwest (Arizona, for example, has an average elevation of 4,000 feet), and high-desert temperatures can plummet when the sun goes down.
Desert gear
Another must? Headlamps. They make navigating your campsite and avoiding any prickly flora or crawling critters a cinch. Take one on your stargazing adventures too, and keep it handy for any nighttime hikes — an exquisite way to avoid both crowds and the mid-afternoon sun.
Pro tip: Speaking of crawling critters, check all your RV's screens. Sand flies and fire ants don't offer the kind of companionship you're probably after. And you may want to invest in a mesh food cover for your picnics, just in case.
What to see in the Southwest
Everyone knows the big national parks of the Southwest. Bucket-list destinations like Arches, Zion, and Grand Canyon attract millions of visitors a year. Although these spots shouldn't be overlooked, lesser-known parks like Great Basin, Guadalupe Mountains, or White Sands might get you closer to the quiet solitude you're looking for.
Don't forget the many state parks, national monuments, and national forests, either! Grand Staircase-Escalante National Monument, Dead Horse Point State Park, Hovenweep National Monument, Coconino National Forest…the list goes on. Spots like these offer less-crowded trails, incredible photo ops, easier social distancing, and in many cases, cheaper (or free) campsites.
There are over 60 NPS sites in the Southwest, and the NPS' annual America the Beautiful Pass ($80) pays for itself after visiting just a few. But if you plan to spend an abundance of time in one state, consider purchasing that state's parks pass. Utah, for example, has more than 40 state parks, making the $150 pass a good value if they're serving as your main playground. And, yes, Utah's state parks have just about all the iconic Southwest landscapes you can imagine.
Where to camp in the Southwest
If your heart is set on staying at one of the crown jewels of the Southwest, book early. Reservations for most national parks can be made six months prior to your arrival date, and you'll need every day of that six months if your RV exceeds 27 feet, as larger campsites are limited. Other camping options include commercial RV parks — like those operated in partnership with Good Sam. Find more campgrounds in national forests or on Army Corps of Engineers land.
A huge advantage to RVing the Southwest is the availability of boondocking options. There are hundreds of millions of acres of public lands managed by the Bureau of Land Management (BLM) in this region, much of it open to dispersed camping, including many areas near busy national parks. Arizona alone is 38% federal land. Never mind Nevada, which is 85%!
To find dispersed campsites, stop at the local BLM office, ask at just about any local visitor center, or visit the BLM website to find opportunities around your destination. Boondocking and FreeRoam are two apps to help you source a local site as well.
Pro tip: If you're interested in boondocking in the Southwest, definitely invest in a solar setup to maximize your RV's off-grid range. Put all that desert sunshine to good use! Solar is an investment up front, but allows you to boondock off-grid at length, saving money on campsites over time.
Seasonal considerations in the Southwest
The American Southwest ranges from the lowest point in the US to some of the highest peaks in the lower 48. This diversity creates a variety of weather conditions with the changing of seasons. Here's a brief rundown on what to expect:
Summer: Be prepared for temperatures well above 100 degrees in the low-lying desert regions of Southern California and Arizona. Expect temps into the 90s for places in Utah, New Mexico, Colorado, and Texas.
Winter: Desert winters can be surprisingly cold. It's also the wet season. As you reach higher elevations (Cedar Breaks National Monument, for example, sits at 10,000 feet), don't be surprised to find snow and freezing temperatures. Be prepared with tools for snow removal, and be ready to protect your RV's pipes from freezing.
Fall: Fall arrives late in the Southwest, usually around early November. It brings with it stunning fall colors in places like Sedona, Flagstaff, Canyon de Chelly National Monument, and Carson National Forest.
Spring: Traveling in the Southwest in the spring — think April — provides an opportunity to experience fields of wildflowers, especially if it was a wet winter. Check out places like Antelope Valley California Poppy Reserve and Picacho Peak State Park for desert blooms.
To boost your luck at nabbing a quiet campsite — and a quiet everything else — travel in the shoulder season, and avoid holidays and weekends if you can. That aside, any time of year will make for a memorable RV trip in the American Southwest. But it's proper planning for that trip that will make it comfortable, too.