This Resort in Georgia Is the Most Charming and Luxurious Stay in the South
Located in Northwest Georgia, Barnsley Resort sits in the foothills of the Blue Ridge Mountains. The property is a short one-hour drive from Atlanta and sets itself apart from other resorts in the South with its unique blend of classic elegance, rustic comfort, and elevated experiences. Sprawling over 3,000 breathtaking acres, the award-winning resort is one of the best stays in Georgia. Here's everything you need to know about the exquisite property. 
We hope you love the review of Barnsley Resort. Just so you know, Matador may collect a small commission from the links on this page if you decide to book a stay. Listed prices are accurate as of the time of publication.
About Barnsley Resort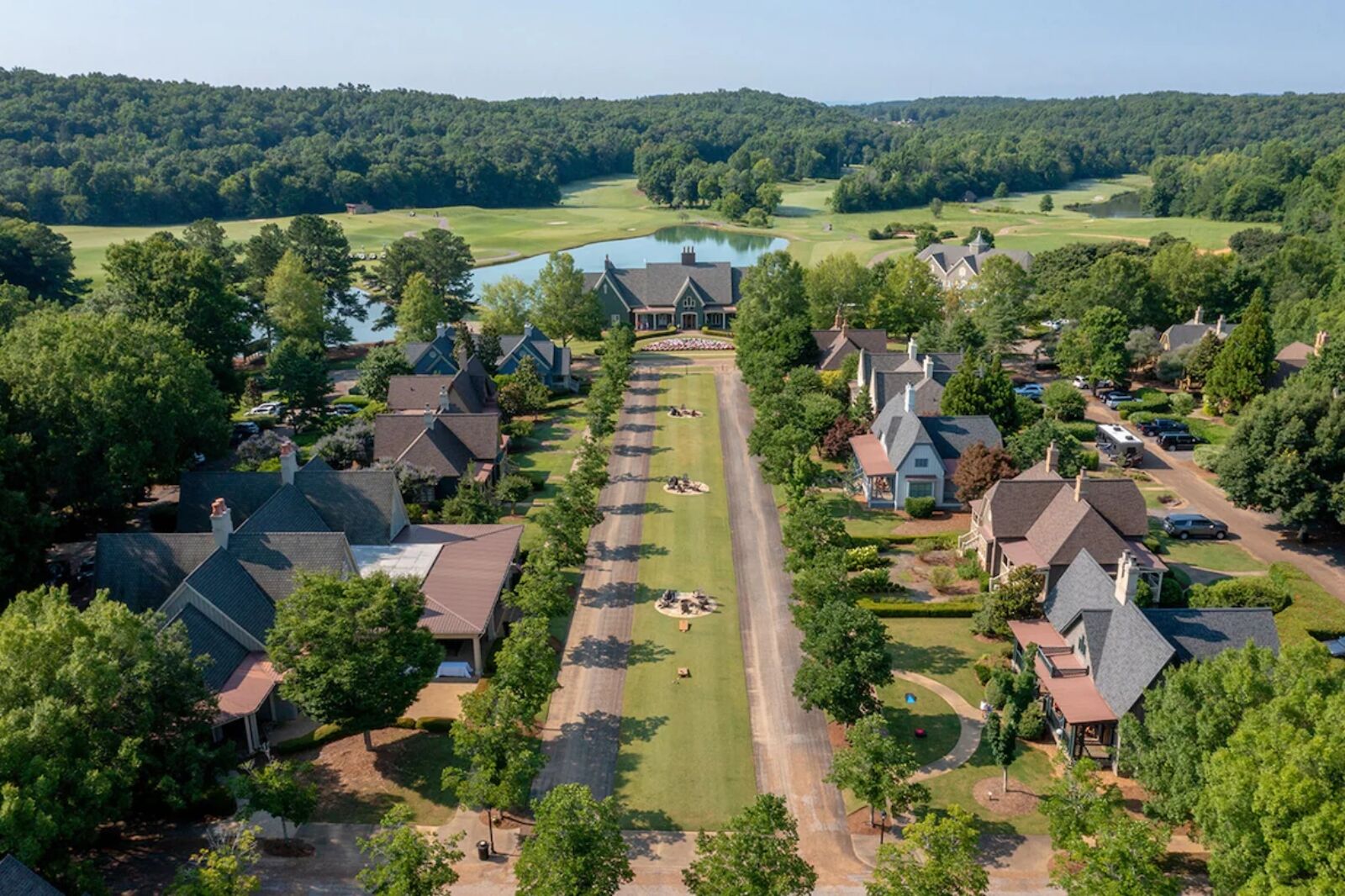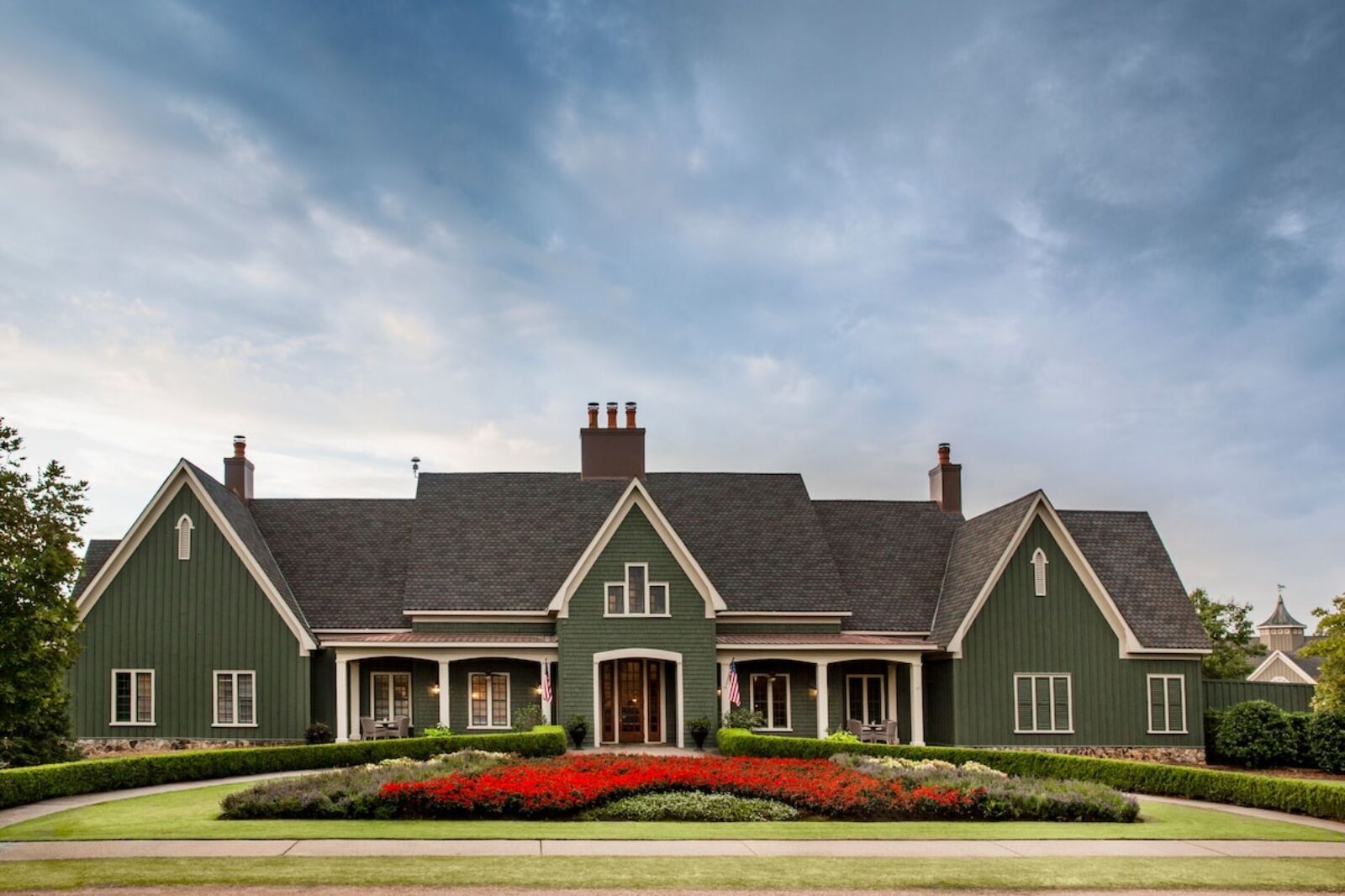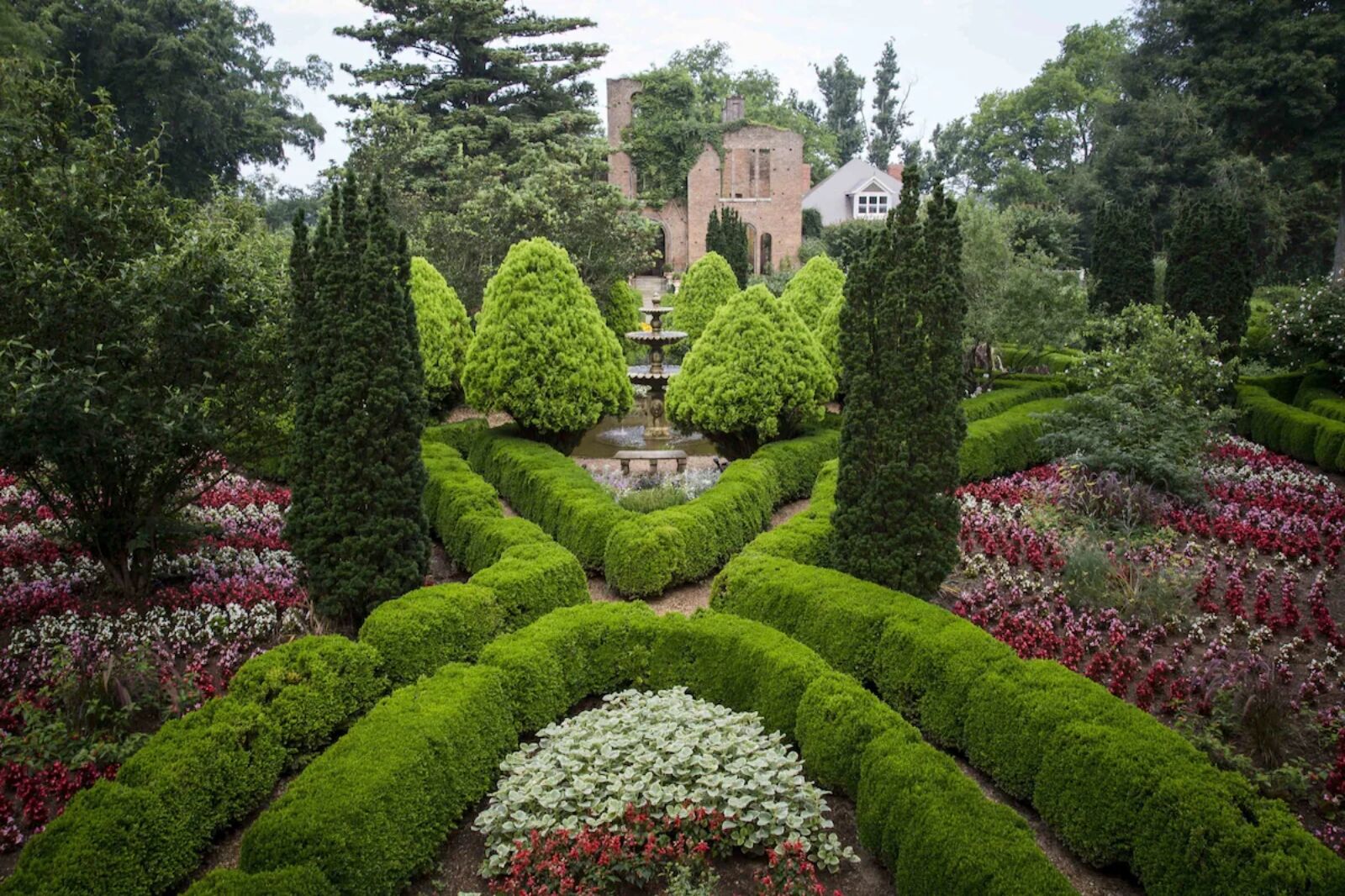 See more photos
The resort's history began with a love story. Godfrey Barnsley, a Liverpool-born man, built the estate in the 1840s for his beloved wife, Julia. Sadly, Julia passed away before the estate's completion. After restoration, it is now a world-class resort with 150 guest rooms, four large estate cottages, a Jim Fazio-designed golf course, regionally inspired dining options, and diverse outdoor activities. With its balance of old-fashioned charm and modern amenities, Barnsley Resort is the perfect place for a variety of events, including corporate retreats, weddings, bachelorette parties, anniversaries, and family vacations.
Accommodations at Barnsley Resort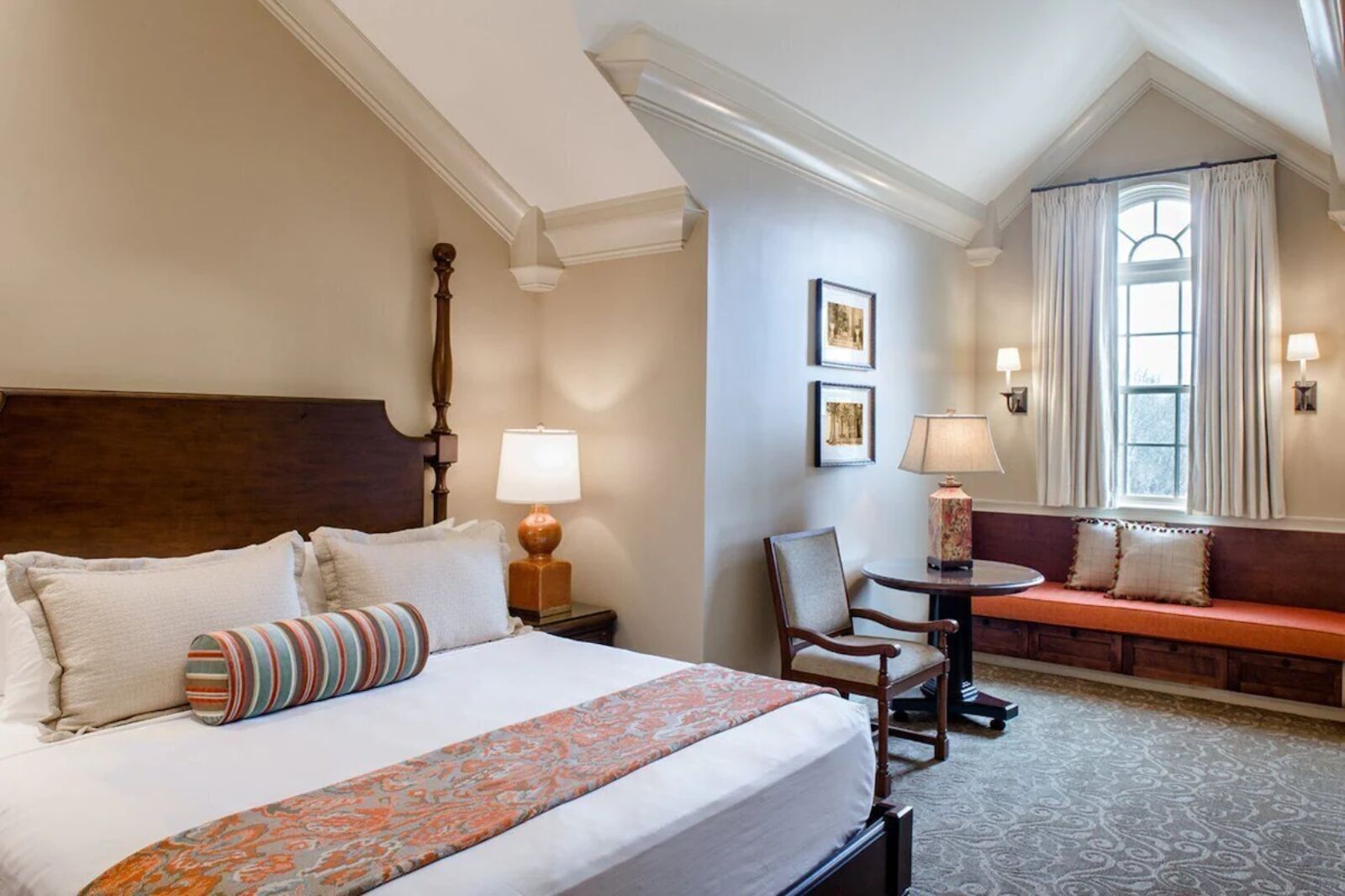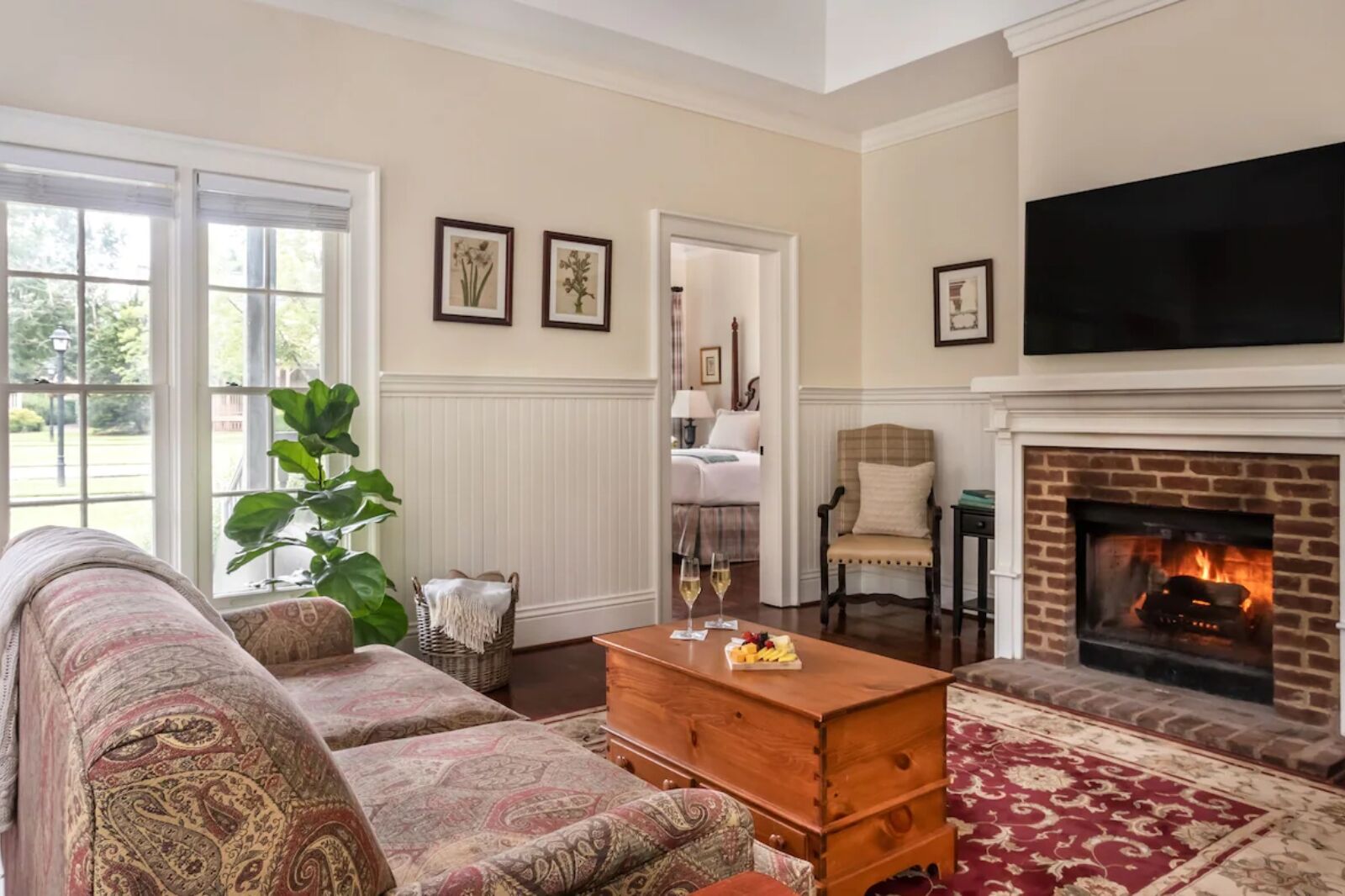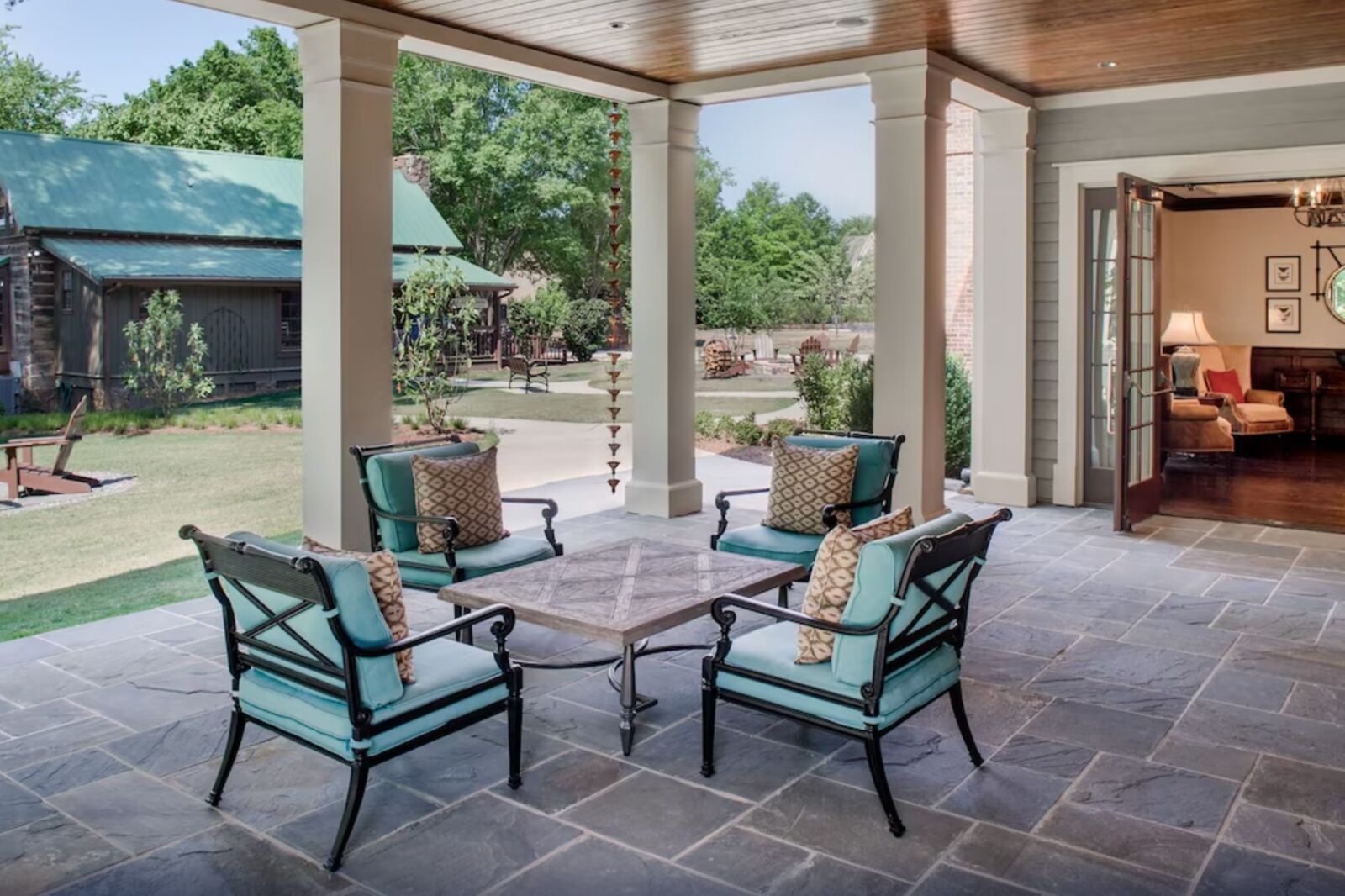 See more photos
Upon my arrival at the resort, I was warmly welcomed and promptly offered a complimentary glass of Champagne. The inn's lobby has a vintage hotel vibe, with room keys on leather keychains hanging behind the check-in counter. As I stepped onto the hand-scraped hardwood floors and gazed up at the exposed beams and grand staircase, it felt like I had traveled back to the early 1900s.
The air was filled with a soothing aroma of cedar, amber, and musk, which I later discovered was the Barnsley Resort's signature scent. In fact, visitors can purchase candles with this fragrance at the gift shop, allowing them to relive the memories of their stay when they return home.
A friendly staff member loaded my luggage into the golf cart. As we drove down the charming tree-lined streets, we passed pedestrians and cottages reminiscent of an English village.
The resort offers a variety of accommodations, including 150 sleeping rooms all equipped with wet bars and mini-fridges, plush robes and slippers, and the signature Barnsley Resort lavender-mint bath amenities. Room rates at Barnsley Resort vary depending on the room type. Prices start at $369 for an Inn King Room and go up to $1,415 for a two-bedroom Cottage Suite. If you're looking for something larger, there are also cottages with up to seven bedrooms. The cottages have a unique blend of European and Southern American style. Some accommodations are pet-friendly, so it's worth enquiring at the booking stage if you are traveling with an animal. 
My one-bedroom cottage suite had a separate sitting room with a wood-burning fireplace. The bathroom was divided into a bathing area (with a clawfoot bathtub) and a separate toilet room, each with its own sink and ample counter space. The great thing about these cottages is that they have a rustic, old-fashioned feel with the comfort of modern facilities. 
Book Now
Amenities at Barnsley Resort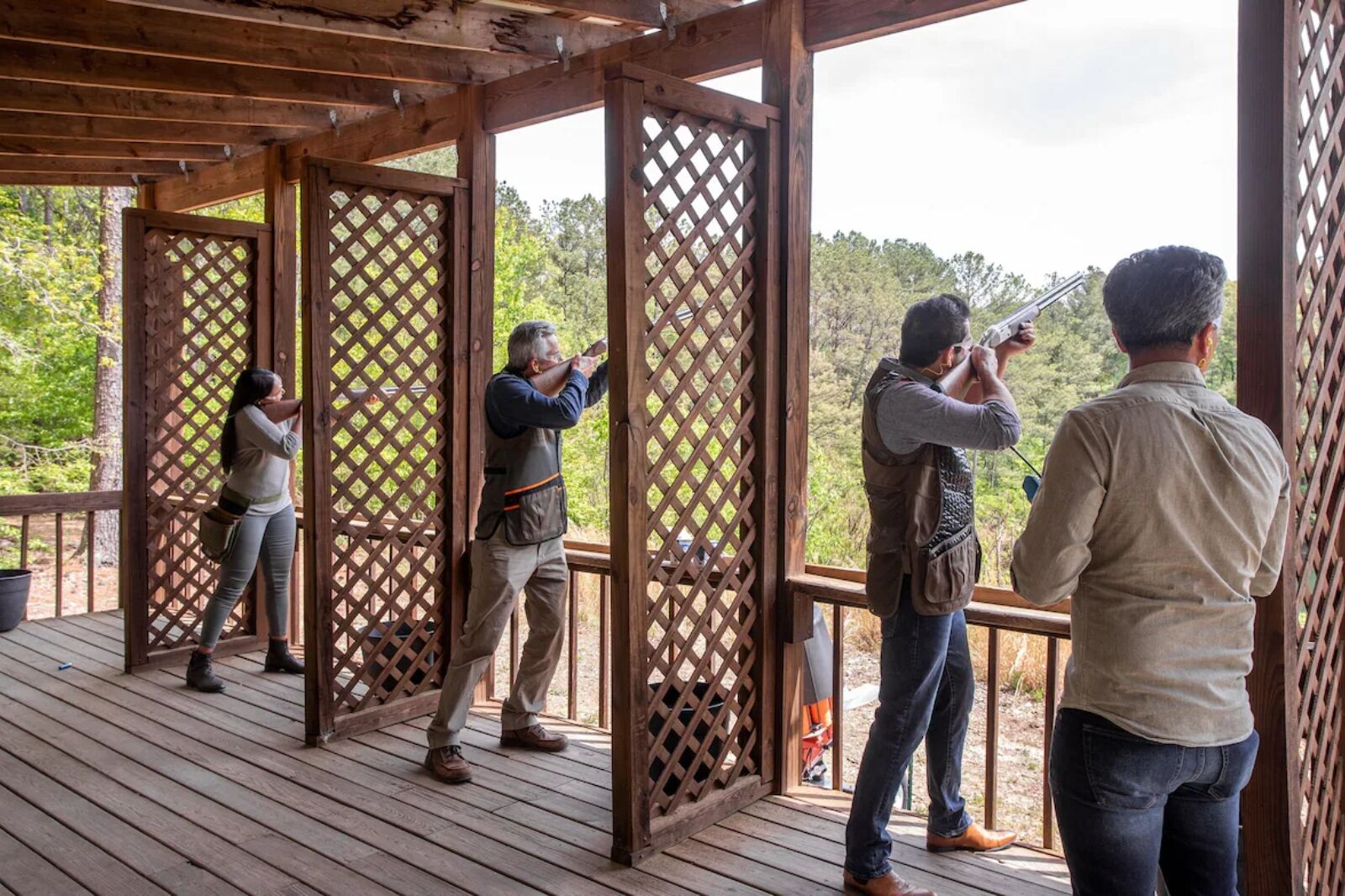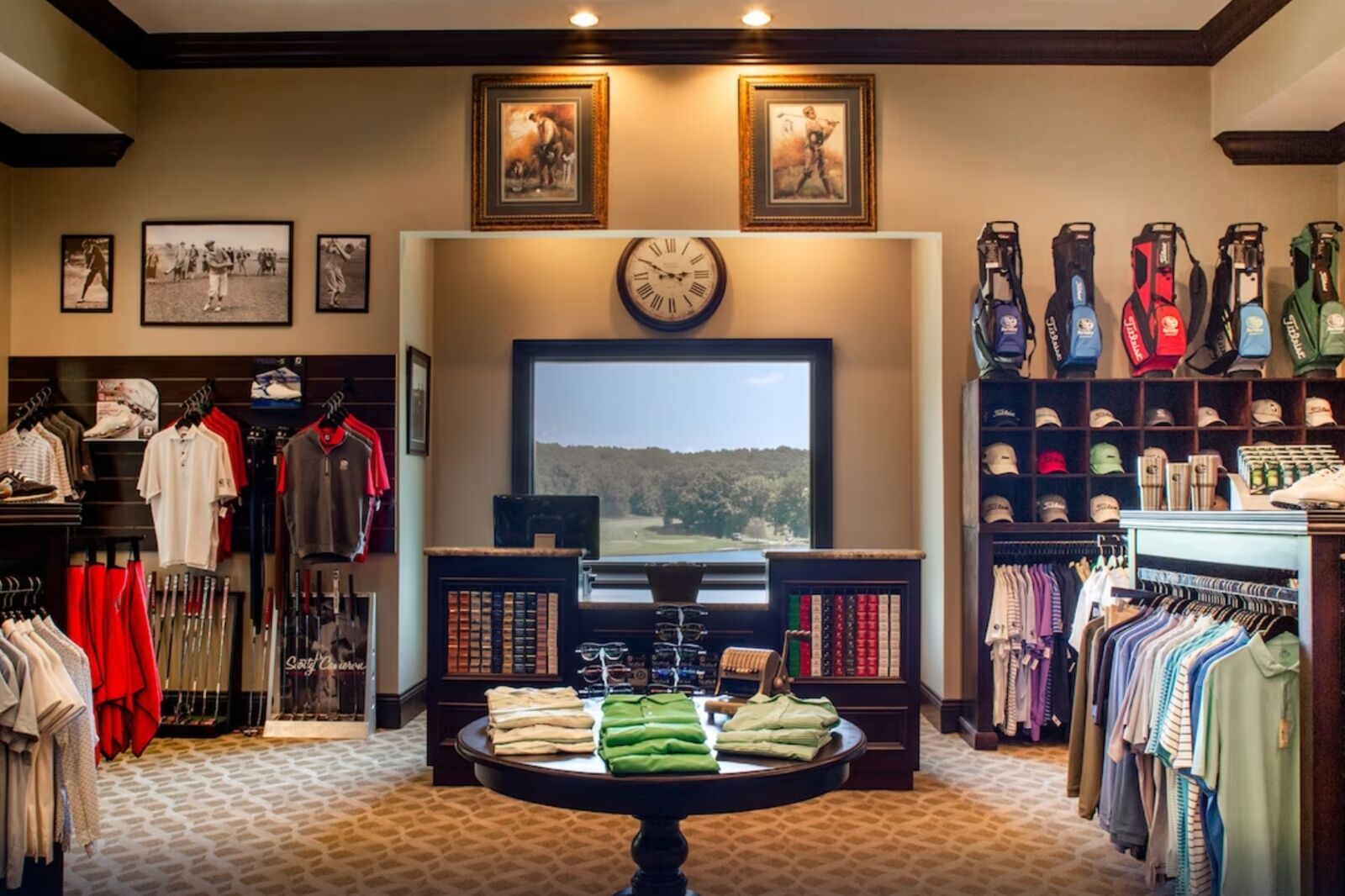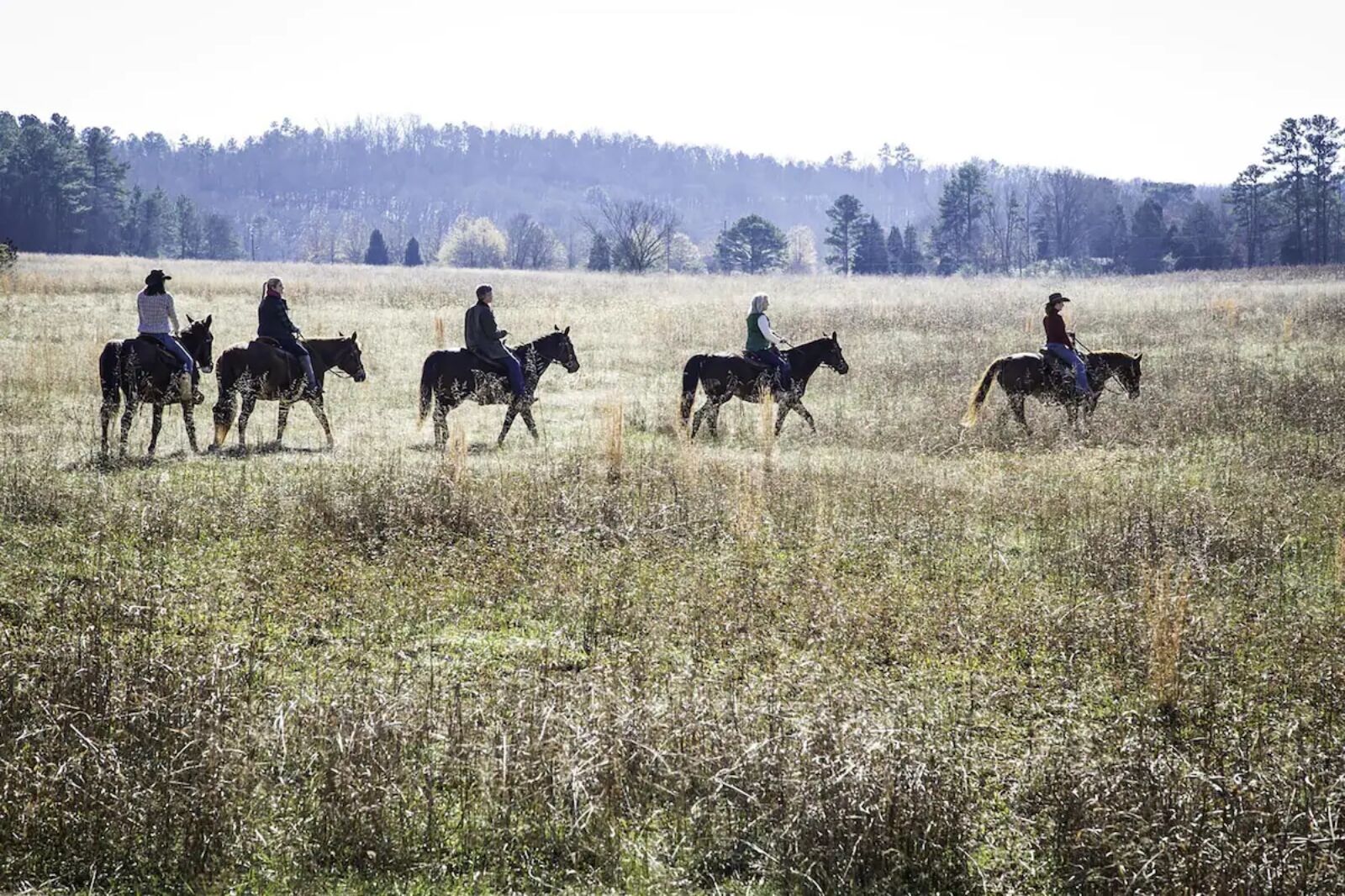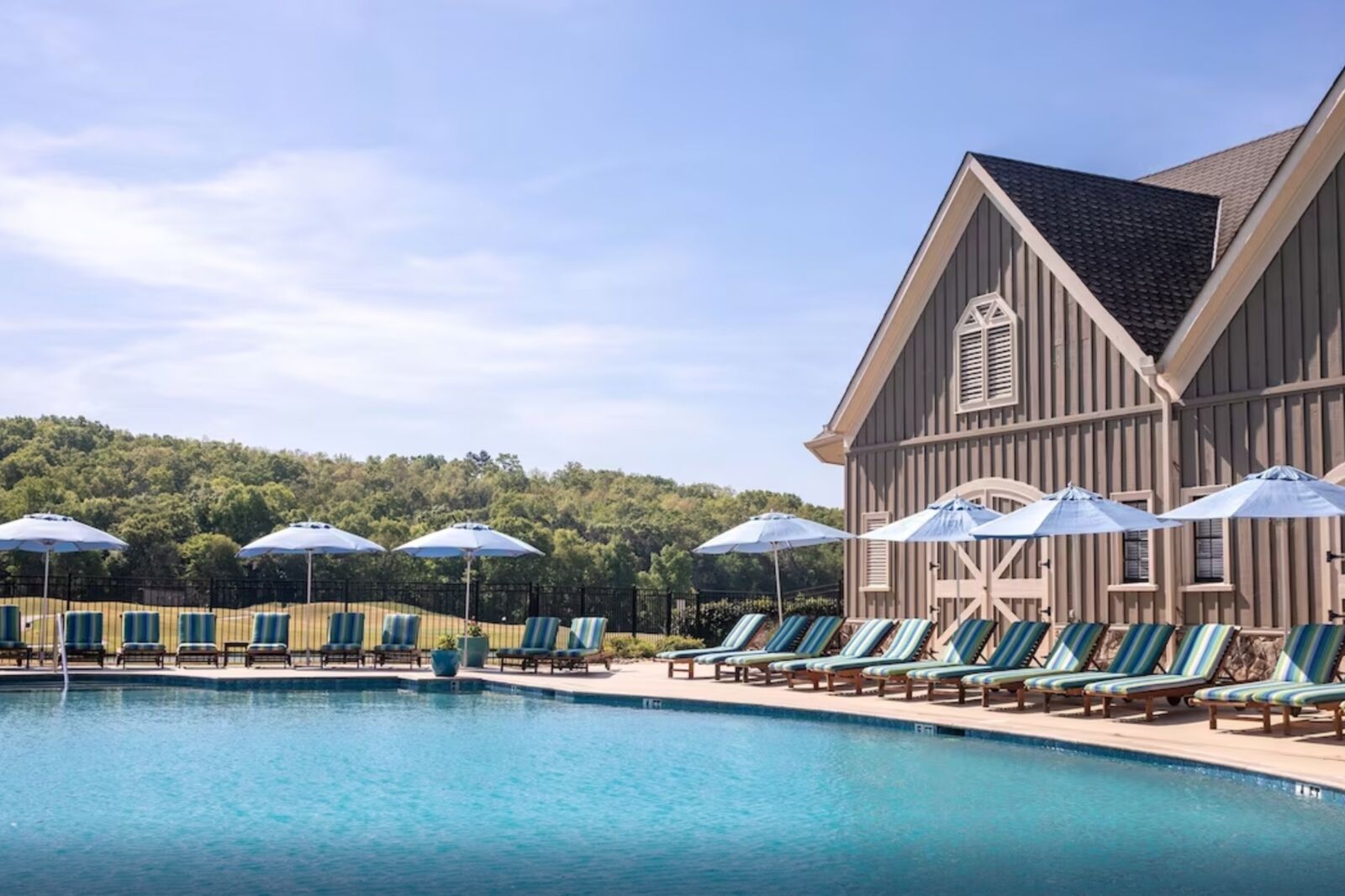 See more photos
Although spending the day inside the cozy cottage is tempting, Barnsley Resort has so much to offer. Guests will never be bored with various dining options, a spa, fitness center, championship golf course, gardens, swimming pool, fishing lake, shooting grounds, horse-back riding excursions, and retail options.
The property has a true Southern country estate ambiance and a pedestrian-friendly village with common areas perfect for socializing or relaxation. Fire pits and hammocks are conveniently speckled throughout the grounds.  
On one end of the resort, guests can access the Woodlands Grill, spa, fitness center, and golf course. The Rice House restaurant, Georgian Hall, Manor House Ruins, and farm are on the other. In between, the Beer Garden offers more dining and drink options, and the Outpost sells various items, such as clothing, sporting gear, and spa products.
After strolling the grounds, I visited the historical ruins for a botanical cocktail experience. Daisy Wheaton, one of the resort's resident beverage experts, provided insights into spring cocktails, including Champagne's origins, various cocktail recipes, and a demonstration of opening the bottle with a saber.
Dining at Barnsley Resort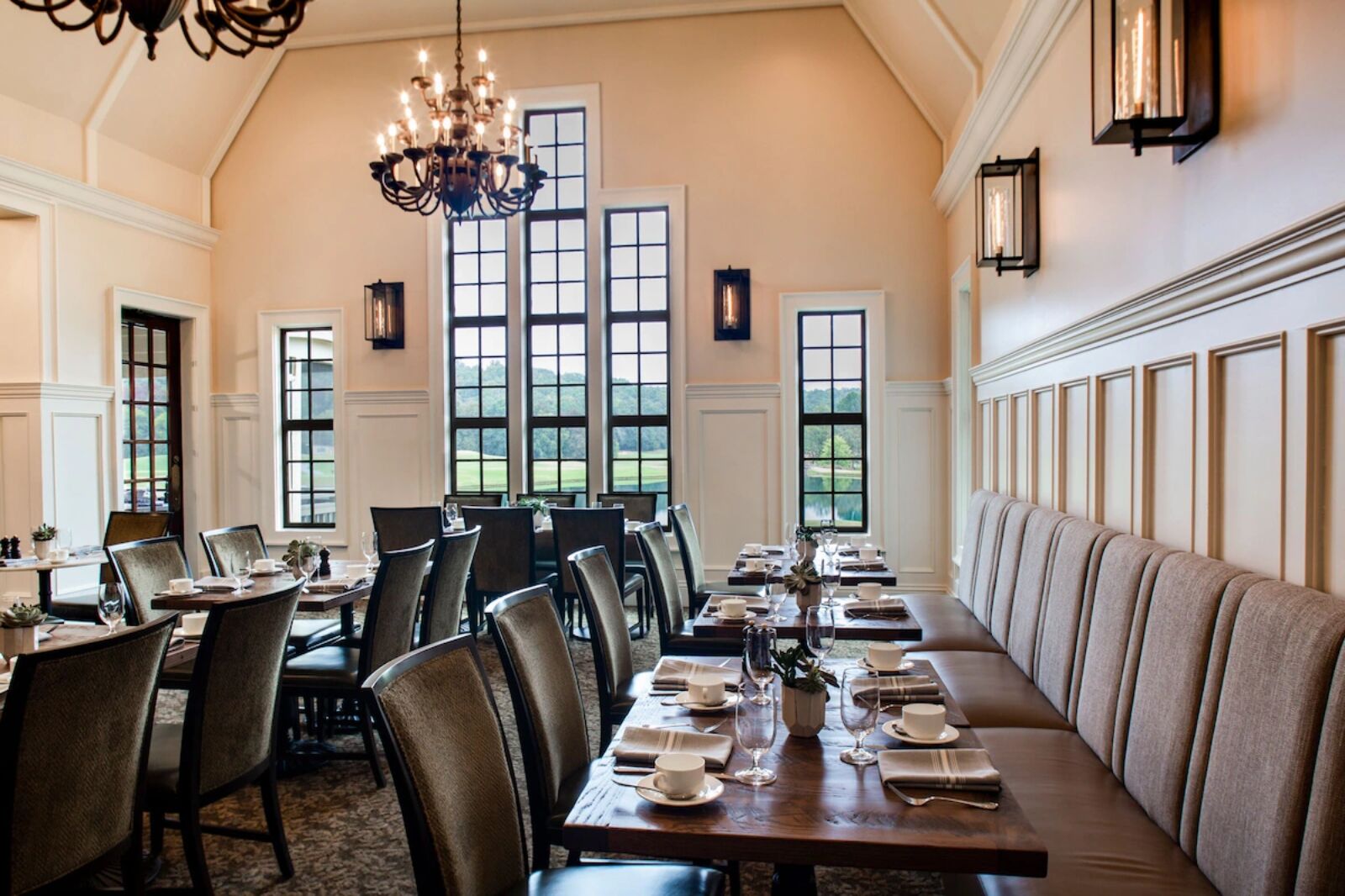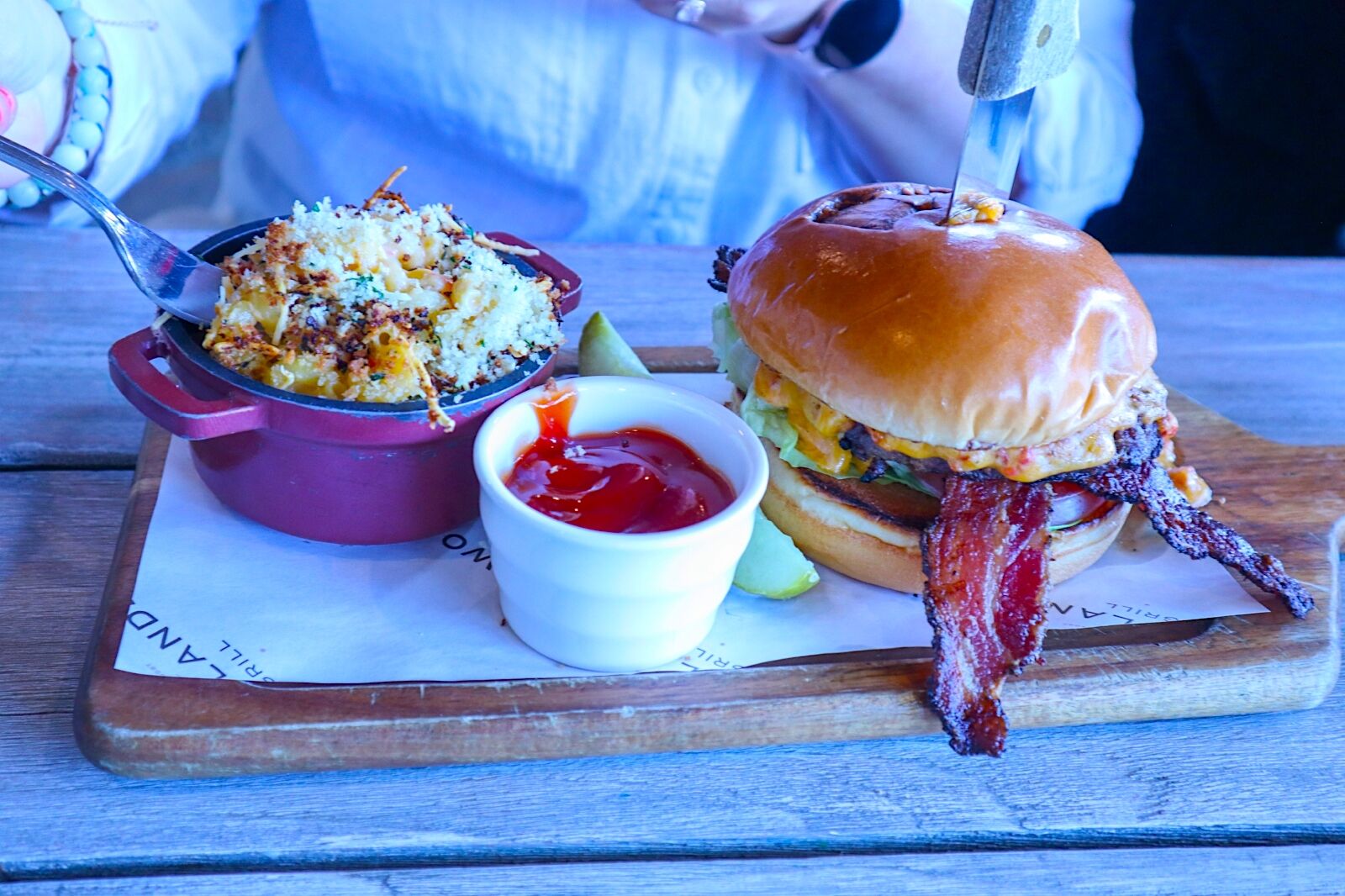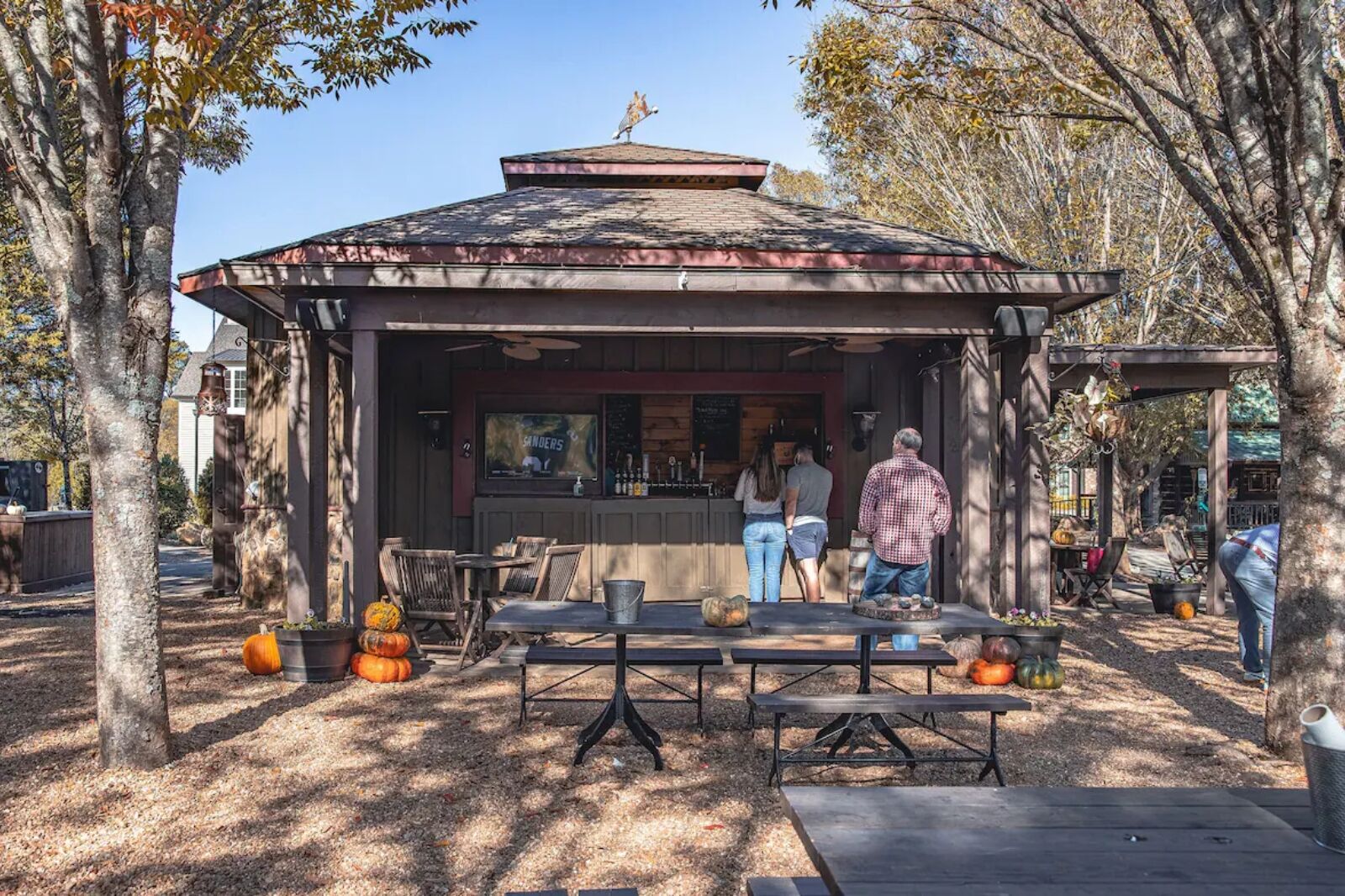 See more photos
Dinner at Rice House, in the 19th-century farmhouse, was one of the most unique and exquisite experiences. The restaurant's menu consists of garden-to-table Southern dishes with a Mediterranean twist that feature fresh vegetables and herbs from the on-site farm.
Executive chef, Javier Cuesta, took us on a culinary journey with a four-course meal. The menu was filled with enticing dishes such as smoked trout dip, boneless whole fried quail, citrus salmon micuit, sumac rubbed lamb loin, pork osso buco, and more. Choosing just one main course was challenging, the presentation of each dish was stunning, and the flavors were equally impressive.
At Woodlands Grill, you can enjoy breakfast, lunch, and dinner while enjoying the beautiful mountains and golf course views. You can also opt for an intimate meal in a private dining room. 
At breakfast, my beautifully presented house cured Atlantic salmon prompted my tablemates to snap photos of my dish. For lunch, the seasonal black quinoa and amaranth salad with roasted vegetables, pecan-coated goat cheese, and citrus vinaigrette was light enough to enjoy after a soothing massage yet substantial enough to last me until dinner.
At Barnsley Resort, the great outdoors and delicious food unite perfectly. I enjoyed several outdoor meals, snacks, and drinks during my stay, including two unforgettable experiences.
One evening, we were welcomed to the Meditation Garden for a feast under the stars. Bistro lights gently swayed from the tall bamboo trees encircling the garden. We enjoyed pomegranate martinis on chairs draped with cozy throw blankets. The food, created by Chef Cuesta, was an extraordinary culinary experience. We also indulged in their farm-to-table breakfast at the on-site farm. We were seated next to the charming garden where herbs, fruits, and vegetables are grown for the resort's dishes.
Book Now
What did you think of this story?