in paid partnership with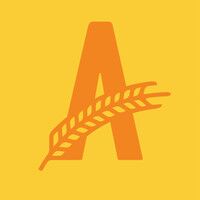 Every June, the United States erupts in a riot of rainbows to celebrate Pride Month and commemorate the 1969 Stonewall Uprising — an act of resistance that sparked the modern LGBTQ+ rights movement. The month-long panoply of parades, parties, and protests helps forge safe queer spaces, affirm identity, and fight against injustices plaguing LGBTQ+ Americans.
But the end of June doesn't mean the end of Pride. Much like Stonewall, June is a starting point. Looking at the world through rainbow-colored glasses can be done year-round, and it's the eleven months outside of June when taking part in Pride can have the greatest impact.
After all, participating in Pride isn't only about marching down Main Street — it's about creating support systems that combat intolerance and its effects. Whether you're an ally or a member of the Alphabet Soup Mafia, here are five ways to celebrate and show solidarity with the LGBTQ+ community 365 days a year.
Editor's note: We collaborated with Athletic Brewing Company to create this list of ways you can support the LGBTQ+ community year-round. Actions they take include employing members of the LGBTQ+ community in leadership within the company, sponsoring LGBTQ+ athletes, donating to organizations such as Athlete Ally, and funding important programming to create an always-on impact.
1. Show your support — however you're able
For all the progress LGBTQ+ Americans have made since 1969, ongoing prejudice profoundly affects queer folx today. This year, a record number of states passed discriminatory legislation targeting transgender youth. Trans women of color continue facing a nationwide epidemic of violence. Queer individuals struggle with adversity in healthcare, housing, education, and employment. Simply put, championing LGBTQ+ advocacy groups is the most direct way to support queer communities. That might mean spreading the word, donating your time,…or something as simple as drinking the right beer.
Case in point: Queer and trans athletes — from grade schools to the NFL — are in a moment of reckoning, and that's why Athletic Brewing Company, a revolutionary leader in the non-alcoholic craft beer industry, teamed up with LGBTQ+ activist and rock climber Alex Johnson to create Rainbow Wall, a limited-release Blood Orange IPA celebrating Pride. 100% of Rainbow Wall's profits benefited Athlete Ally, a national nonprofit providing LGBTQ+ athletes greater access and opportunity within sports communities. Athletic Brewing also assists similar programs by donating one percent of their total revenue to organizations building inclusive spaces in the worlds of craft beer and athletics.
While you may not have your own proceeds to give away, donations — monetary or otherwise — are one of myriad ways to benefit LGBTQ+ causes. Volunteering for organizations like the Trevor Project and Trans Lifeline supply queer youth and transgender individuals with life-saving services. Even the click of a button makes a difference! Following organizations like Athlete Ally and promoting Athletic Brewing's campaigns for equality are both meaningful forms of activism. How cool is it that you can support and celebrate Pride just by cracking open a cold one?
2. Get outdoors — beyond Pride
For people intent on attending official Pride events, many US cities celebrate all things LGBTQ+ after June turns the page. San Diego hosts Pride every July; Eugene, Oregon, begins festivities in August; Miami Beach's march hits South Florida's streets in September; and Atlanta Pride heats up Georgia's capital every October.
But Pride festivals only scratch the surface of queer-centric gatherings. In early summer, athletically minded Californians participate in AIDS/LifeCycle — a 545-mile bike ride through the state — to raise money for the San Francisco AIDS Foundation and the Los Angeles LGBT Center. Queer folx pitch tents in Wyoming's Medicine Bow–Routt National Forest every August for Rendezvous, the area's largest LGBTQ+ camping event. Snow bunnies add extra swish to the Wasatch slopes during February's Utah Gay Ski Week, and lesbians flock to Palm Springs every October for The Dinah, a five-day music shindig. (Maybe bring along a case of Athletic's beers?)
Virtual events, film fests, museum exhibits, and circuit parties abound throughout the year. You can start planning via The International LGBTQ+ Travel Association's website and their non-exhaustive list of queer events.
3. Use your wallet wisely
In a time when bakers can refuse to make cakes for gay weddings, it's imperative to spend money at companies that share your values. LGBTQ-owned businesses offer an antidote to discrimination and build a bedrock upon which queer communities can grow.
Wherever you are in the world, patronize these spots, from 1851 Club in Arlington, Texas, to Adam's Nest in Provincetown, Massachusetts, to any of the other thousands of bars, restaurants, and shops grounding the queer community across the country. They promote inclusion, employ people from marginalized groups, and uplift queer voices. And head's up: They're for everyone.
Note: Supporting vocal allies matters, too. Patronize a new restaurant thanks to the flags displayed on its facade. Introduce your friends to impactful products like Rainbow Wall. And when a business doesn't align with your values, let your wallet do the talking.
4. Visit historic LGBTQ+ sites
New York City's Stonewall Inn is more than a gay bar — it's the epicenter of queer liberation, and in 2016, it became the first LGBTQ+ site declared a US national monument. Honoring historic places like this is a cornerstone of Pride. Public spaces dedicated to LGBTQ+ Americans normalize queer lives, reduce stigma and shame, and offer a roadmap for building an equitable future.
Travelers can find iconic LGBTQ+ sites from San Francisco to Fire Island. In Washington, DC, the Rainbow History Project offers downloadable brochures for self-guided tours so visitors can learn about the city's queer past. The NYC LGBT Historic Sites Project hosts an interactive digital map showcasing local areas of importance. For a list of federally protected LBGTQ heritage sites, visit the National Park Service website.
5. Make Pride a daily practice
Pride can be very simple: Read books by LGBTQ+ authors. Watch interviews with LGBTQ+ leaders. Introduce yourself with your gender pronouns; add them to your social accounts and email signature. Remember to do your research — practices within the LGBTQ+ community are constantly evolving, and both queer people and their allies must take personal responsibility for staying up to date. Speak up against LGBTQ+ discrimination. Fly the Progress Pride Flag all year long.
Pride is not only a noun — it's a verb, an active word that can be enjoyed daily. June may be over, but the best time to celebrate Pride is now.