in paid partnership with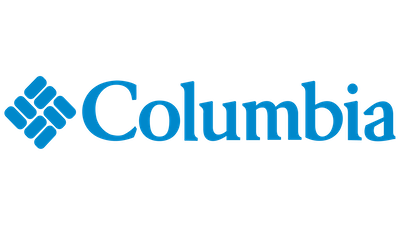 As temperatures dip and the possibility of snow creeps into the forecast, vacation plans risk becoming hibernation plans. But for those properly prepared, winter unlocks a new stock of wild and epic adventures — it's all about how you look at it, and even more so how you dress for it.
When it comes to winter attire, nothing beats the new Omni-Heat Infinity technology from Columbia. You'll know instantly if the jacket you're looking at is part of the Omni-Heat Infinity family, thanks to the striking gold metallic reflecting agent integrated into the jacket lining. This is the same tech used in everything from aerospace equipment to emergency blankets, amplifying heat reflection and guaranteeing unparalleled warmth without the bulk.
The result is every winter adventurer's dream: Hours upon hours spent in comfort enjoying the best this action-packed season has to offer. If you're wondering how to put your new Columbia Omni-Heat Infinity jacket to good use, here are five unforgettable winter vacation ideas sure to make you the season's biggest fan — once you're zipped up.
Ice climbing in Ouray, Colorado
The town of Ouray is an adventure in and of itself — take its nickname, the "Switzerland of America," as proof. This mountain-flanked ski town is a haven for snow lovers, but the particularly adventurous don't just come here for stellar slopes. They stroll over to Ouray Ice Park, a manmade climbing park built along the dazzling Uncompahgre Gorge.
There's more than an mile of vertical terrain here, comprising 100+ ice and mixed climbs. For experienced ice climbers, the park rents its own gear; those new to the sport are just as welcome, with local climbing outfitters ready to take rookies out for hands-on fun. January is a particularly grand time to visit this bucket-list ice park, with the annual Ouray Ice Festival bringing hundreds of climbers and spectators to the gorge. The Columbia Omni-Heat Infinity jacket might come in even more handy for those who sit back and watch as it does for the fearless who take to the ice.
Snowshoeing in Bryce Canyon National Park, Utah
Bryce Canyon may be best known for its hikes through mazes of copper-colored rock formations, but winter adds a true touch of wonderland. Strap on snowshoes and you'll experience those same towering orange hoodoos offset by powdery white trails, with evergreens as a pop of contrast along the way. All of Bryce Canyon's trails stay open for winter snowshoeing, including the scenic Navajo Loop Trail that winds down hoodoo-flanked switchbacks on its way to the floor of Bryce Amphitheater.
Don't let the desert scenery fool you — winter high temperatures here don't climb much above 32 degrees, so make sure to pack that Columbia Omni-Heat Infinity jacket. You can put it to particularly good use during immersive winter-adventure tutorials and all-day fun at the Bryce Canyon Winter Festival, held each February.
Ice fishing on Moosehead Lake, Maine
Winter transforms Maine's far-flung Moosehead Lake into a charismatic winter village where anglers flock for their favorite frigid pastime: ice fishing. Moosehead is the largest of Maine's many lakes and is home to both warm- and cold-water game fish, including salmon, lake trout, and smallmouth bass.
Locally led tours will teach you the art of ice angling, providing access to the sport's signature ice shacks when you need a break or snack. Local accommodations like Wilsons on Moosehead Lake put their guests up in lakefront cabins — from here, you can stroll out to the frozen fishing holes at your leisure. Moosehead's ice fishing season runs from January through March, with late January drawing the biggest crowds for the three-day, event-filled Moosehead Lake Togue Derby.
Snowmobiling in Michigan's Upper Peninsula
The cold doesn't faze Great Lakes residents, and few places demonstrate this fact better than Michigan's Upper Peninsula, a pristine and largely untamed wilderness getaway that turns frigid — but even more fun — come winter. With help from 270 inches of annual snowfall, the UP counts some 3,000 miles of groomed snowmobiling trails, where you can zip past frozen waterfalls, admire icicle-laden lighthouses, and weave through frosted pines, firs, and spruce comprising the peninsula's thick boreal forests.
Some of the most stunning and adventurous trails run through the Keweenaw Peninsula, the northernmost section of Michigan's UP. Guides like Keweenaw Snow Expeditions help newbie snowmobilers navigate the area's trails safely. And, once night falls, zip that Columbia jacket all the way up, because the Keweenaw is one of the country's best spots to catch the Northern Lights.
Heli-skiing in Snowbird, Utah
Ratchet your winter game up a notch — or ten — by entering the wild world of heli-skiing. The idea is simple: Take a helicopter deep into mountainous backcountry where unspoiled ski slopes offer unbeatable runs. The execution? A bit more hair-raising. This is an action-packed adventure every powder lover craves, and Snowbird is one of the best places to give it a go.
Local outfitter Powderbird transports skiers and snowboarders from the Snowboard heliport far into the backcountry of the Wasatch and Uinta Mountains. This isn't just skiing without the crowds — this is tackling slopes few adventurers will ever get to see, let alone lay tracks on. The skiable area is larger than all of Utah's ski resorts combined, all with Utah's signature fluffy powder. And with Columbia's Omni-Heat technology, you'll be outfitted and ready for this unparalleled adventure.