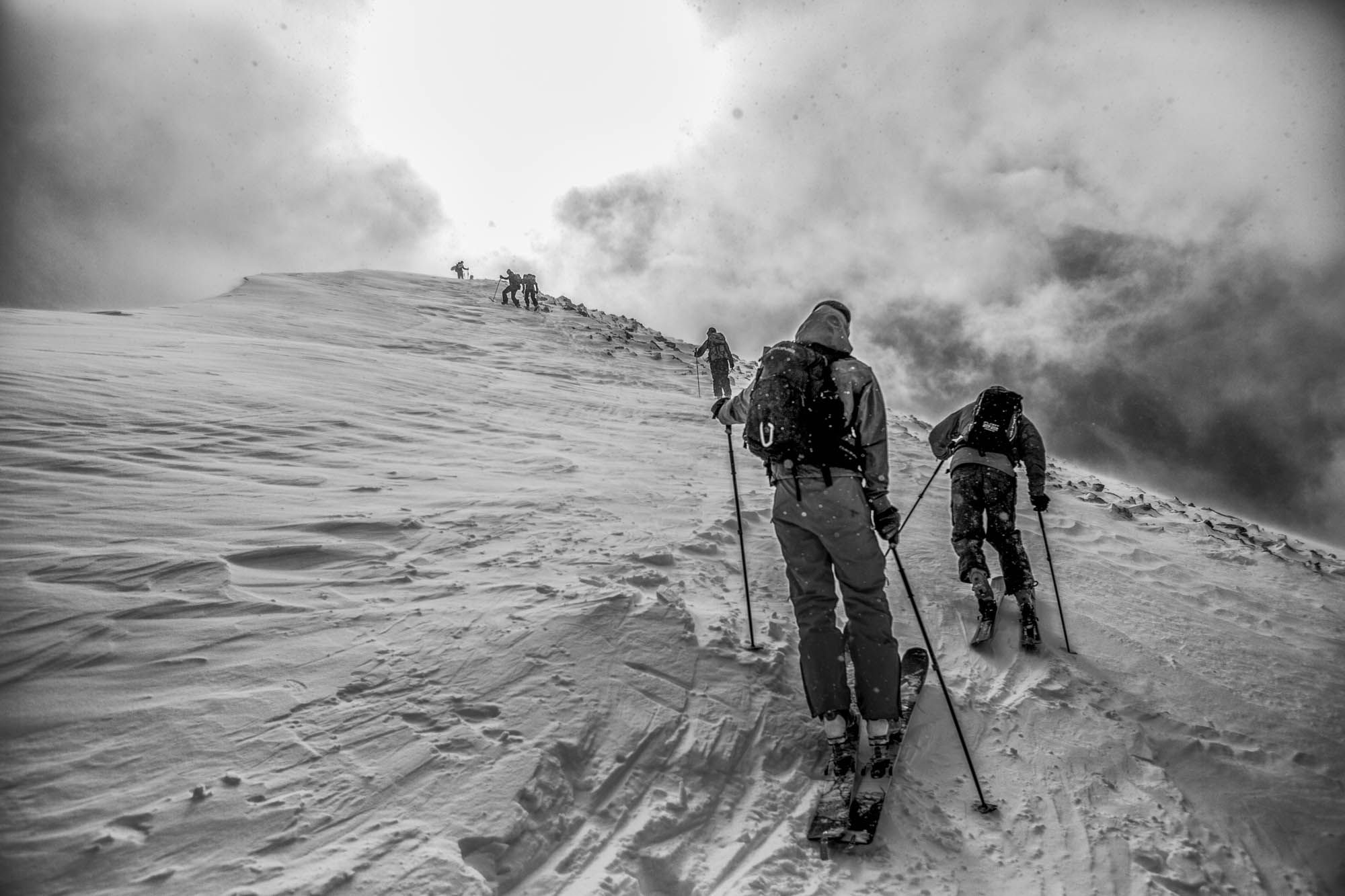 Why Colorado will always be home
There's a peak visible from the house I grew up in in Edwards, Colorado that stands out above the rest. It's not especially high, nor is it a difficult summit, but it seems as if it were cut in half, with one side gently sloping away, and the other a near vertical face with high-angle couloirs dividing sheer rock walls. For years I watched this mountain from my bedroom window; I'd fantasize about what line I would carve into that face with my snowboard once I was a capable snowboarder and mountaineer.
The first time I made it to the peak, I was 18 and I was alone. It was spring, and the snowpack had formed into a spring hardpack that held on to the rock in the steep couloirs. I'd driven an hour around to the back side where access was easier, and then tied my snowboard along with a sparse kit of mountaineering gear to the back of my dirt bike. It's a six-mile ride on a dirt road to reach the trailhead at 12,500 feet above sea level, and that trail leads you to the top in an hour and a half. It's far more accessible than I had imagined while staring out my bedroom window.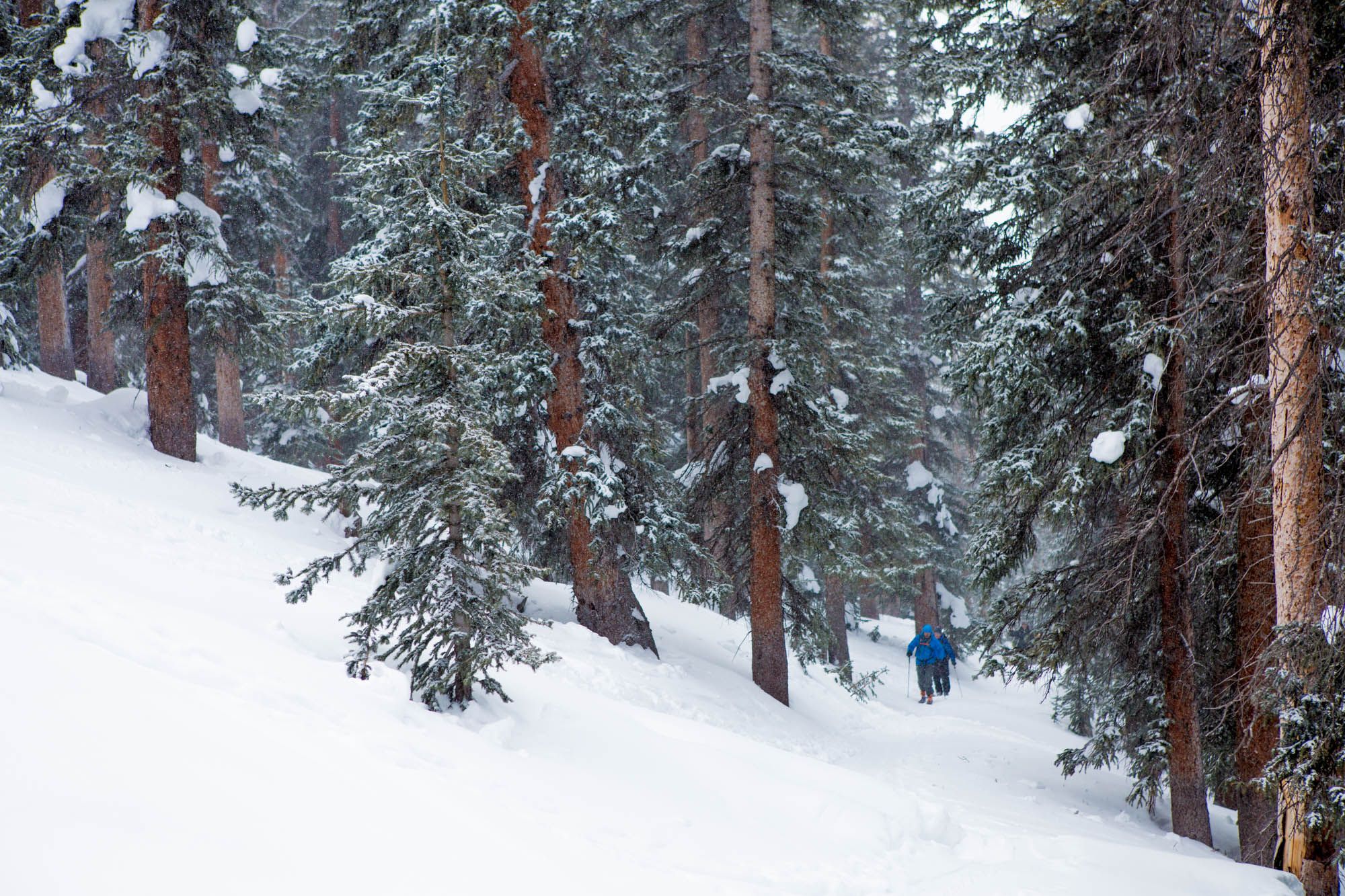 I still get a knot in my stomach when I think of that first day, dropping off a 30-foot vertical cornice into the steep couloir below. Halfway down it splits into two, the right one being too steep in such hardened snow. If you were to fall, you'd speed up and get carried into the rocky valley below. The left side, though less steep, has consequences of its own. As you make the initial turn to enter the left fork, a sheer drop separates the two lines. A slip here would send you hundreds of feet into the air.
The hardest part, in fact, was getting back up the couloir, which took ice axes and crampons to summit, with the 30 feet of cornice at the top putting a final touch on the ascent.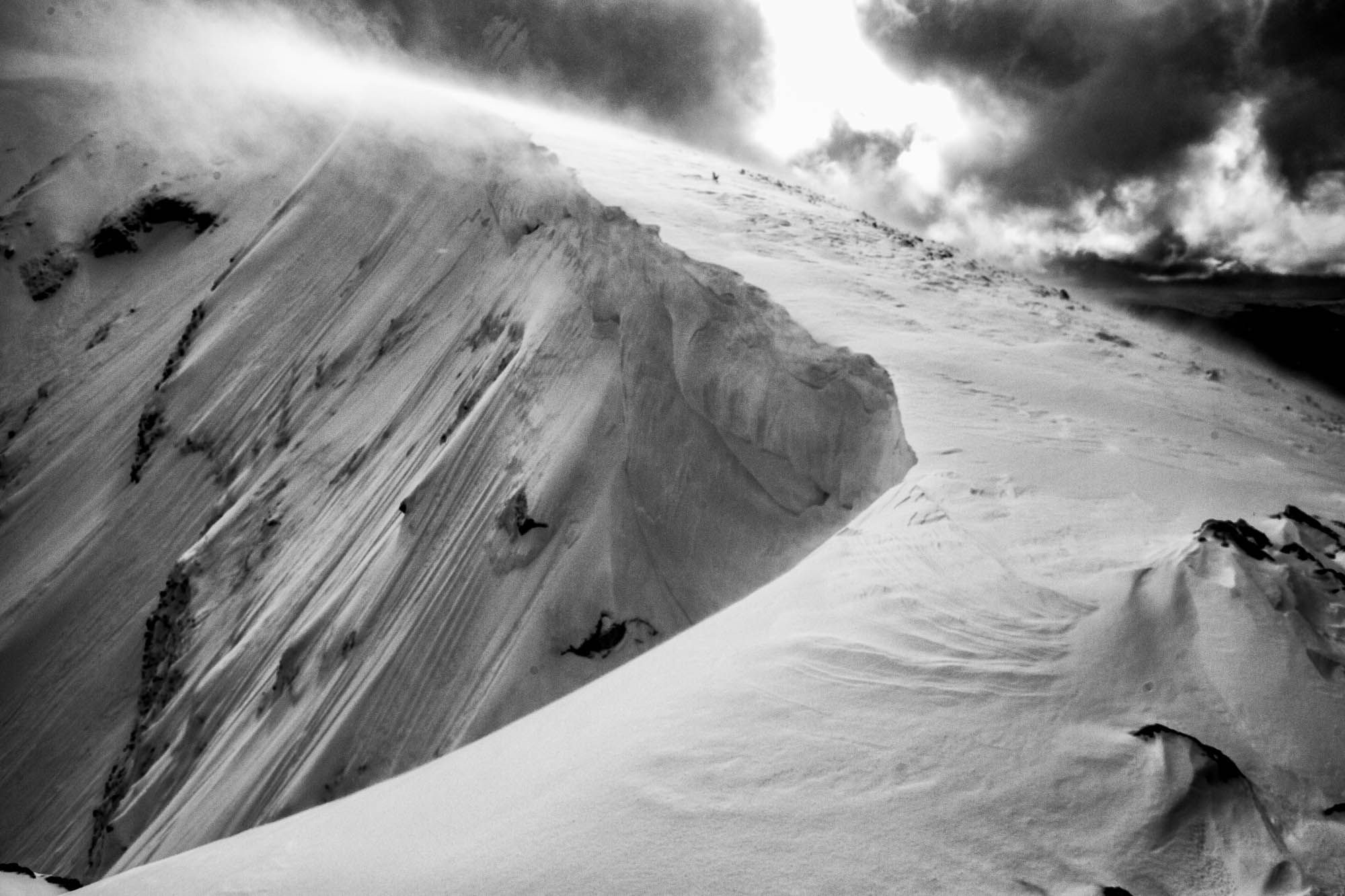 The next time I looked out my bedroom window, my track snaked down the steep side of the mountain, and was visible from miles away. Now, I could look at the mountain as a memory rather than as a goal, and as always, after proving it can be done, it's less intimidating to return.
Over the years that mountain, named "New York Mountain" for some odd reason, has become a special place for me. Growing up with it right there, I have returned countless times. There are cave systems in the valley below called the Fulford Caves that I've explored every nook and cranny of. I've snowboarded a number of different lines off of the summit, some easy and some quite technical and dangerous, but one of my favorite things to do is to reserve the backcountry yurts that are hidden just below tree-line on the mountainside. From here, adventure is literally out the front door with epic glade skiing in winter, and hundreds, if not thousands, of miles of summer trails. The spring is my favorite time, when the snow is stable enough to tackle the steeper slopes and you can drive most of the way on the 4WD roads.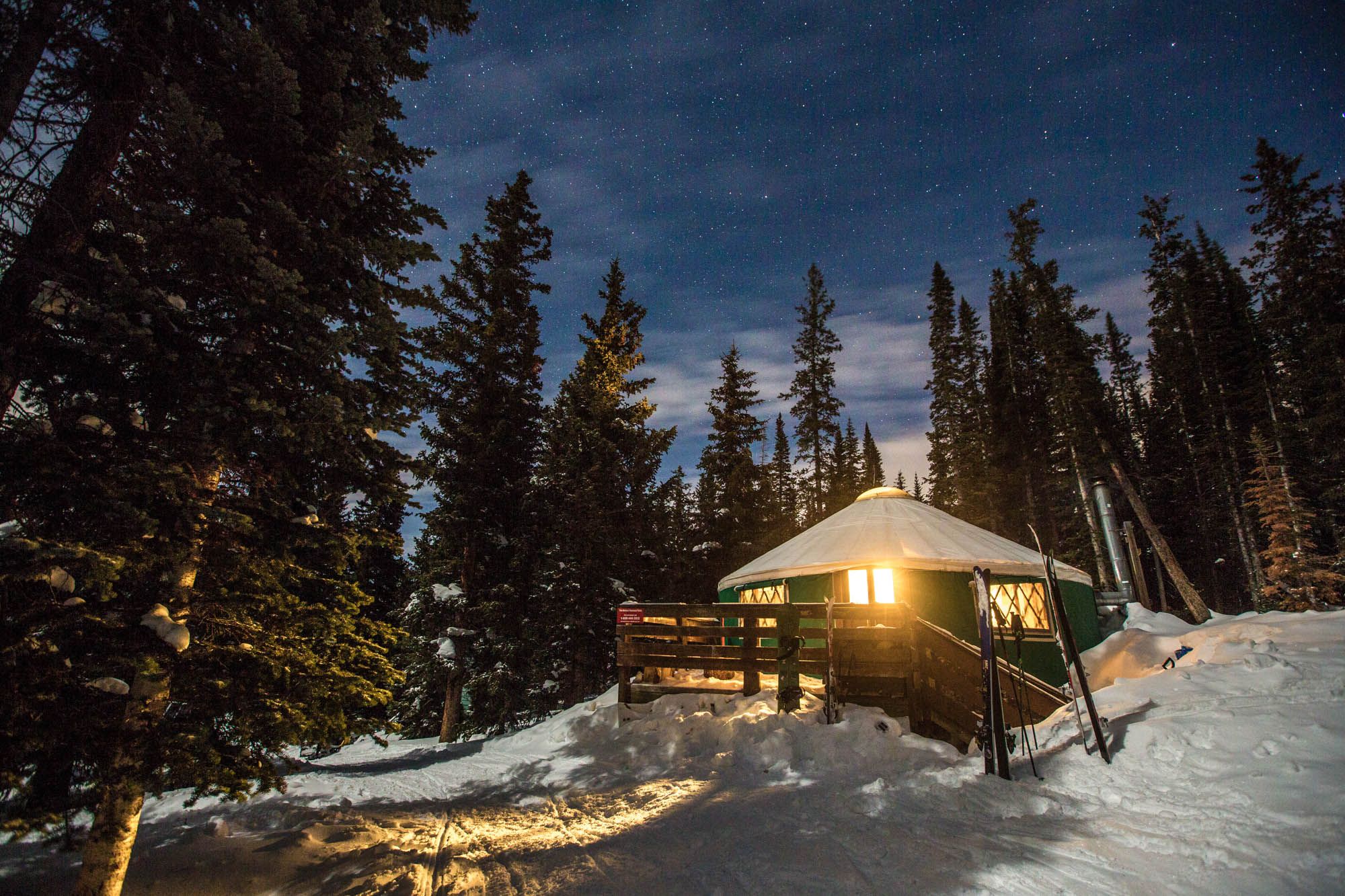 I found the yurts on that first day that I'd climbed up New York Mountain, exhausted and faced with burying a night out in the rain, I'd made it back to my motorcycle after dark and was planning on tossing my sleeping bag on the ground and sleeping outside, but I had found the yurts. At first, my plan was to try and pick the lock (remember, I was 18). But there was also a number on the door and I had one bar of cell service.
I struck a deal to chop firewood and clean up the yurt in exchange for a dry place to spend the night. Since then, I've returned almost every year to spend a few days exploring the area. In winter, I hike the 45 minutes up the trail to reach untracked glade skiing; in spring I tackle the steeper couloirs; in summer it's just an amazing place to get away and spend some time in nature.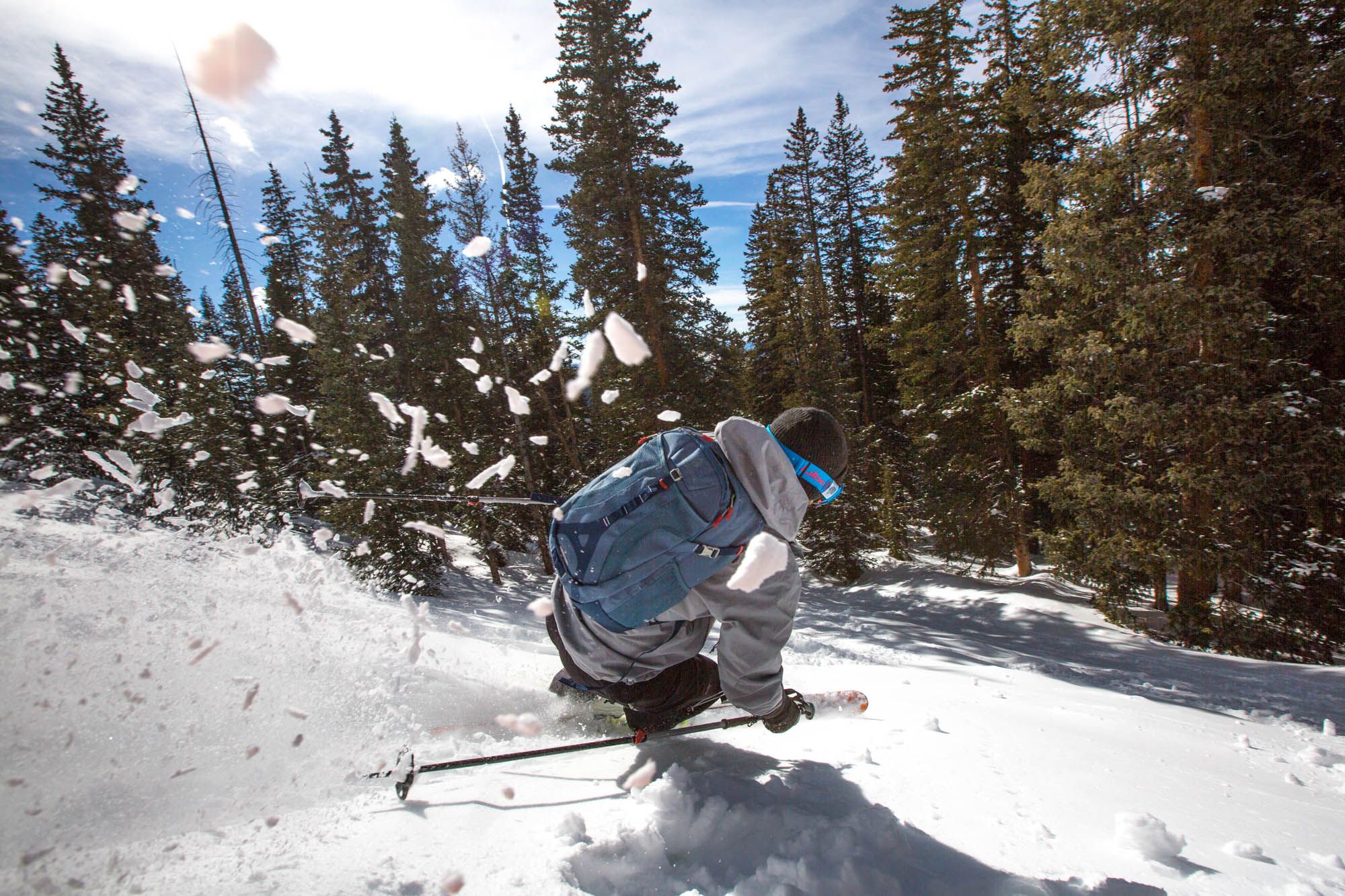 That's the thing about home. Even though I've long since moved away from Colorado, I know these special places. I can stand in the Vail Valley and each peak around me holds some story of adventure, some memory. I left because I felt I'd done everything there was for me to do, but I keep going back because those peaks still hold more adventures and new memories to be made.