in paid partnership with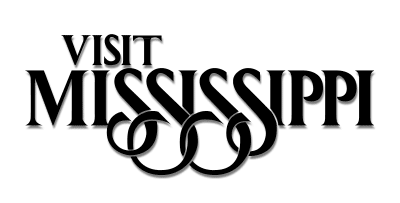 A trip to Mississippi is a promise that you're going to eat well. Here in the Hospitality State, serving good food to visitors counts as a love language, a way of welcoming all, of sharing stories and connections. Of sharing pride, joy, and a sense of community.
Of course, you'll find the classic Southern staples you're hoping for — think fried chicken so crispy on the outside yet impossibly juicy on the inside — but Mississippi also has its own style when it comes to cuisine, with surprising complexity thanks to its multicultural heritage. Before you take a taste, take a look.
THE HISTORY
If America is a melting pot of cultures, Mississippi is its kitchen cabinet. The roots of the state's cuisine tap into rich veins of African, European, and Native American heritage, among others.
When it comes to soul food, these "roots" certainly aren't confined to minor historical influences — the culinary traditions of Black communities stand as strong as ever in Mississippi. Okra, just one example, was used by enslaved Africans for everything from coffee (you can roast the seeds) to that night's meal. Today, you'll taste it as a side dish, battered and fried; in gumbo, a word that comes from the Bantu word for okra (ki ngombo); or completely reimagined, as local chefs rework classic staples to surprise modern diners.
The Gulf Coast also heavily shaped Mississippi's cuisine. Nearly 200 years ago, Biloxi was plying locals and visitors with plump shrimp, oysters, crab, you name it. By 1890, the town was processing some two million pounds of oysters a year. Slovenians, Czechs, Cajuns, and then Vietnamese were just a few of the immigrant groups who came to the "Seafood Capital of the World," and hints of the flavors they brought with them can be found in the spices, herbs, and flavors of the state's best seafood dishes. Today, you can sample many of them on the Mississippi Seafood Trail, comprising 80+ restaurants from the Delta to the Gulf Coast that specialize in wild-caught, genuine Gulf seafood.
THE EXPERIENCE
In Mississippi, food is first and foremost a way of bringing people together. Many of the state's best restaurants are casual family-run affairs — even upscale, fine-dining establishments can make you feel like you've arrived at a friend's house just in time for dinner.
If nothing else, the cuisine your taste buds should get to know is Mississippi's soul food. These rich flavors, comforting the mind and body, run through the state's culinary veins. Some of the country's best biscuits, catfish, fried chicken, and more line small-town counters and big-city tables — almost always served up by folks wielding recipes refined over generations. Similar to the South's love affair with barbecue, no two Mississippi soul food stops will be the same, even (or especially!) if they're next-door neighbors.
THE ICONIC DISHES
If you're crossing the state border for the first time, here's your 101 on what to look for at Mississippi's restaurants, diners, cafes, and dives.
Catfish
Mississippi leads the country in catfish production, so it's no surprise that you'll often find this mild white fish on the menu. Catfish becomes moist and flaky when battered and fried, as it's commonly served here. Besides this freshwater fish, you'll also want to taste other types of food from the waters of the Gulf Coast, from juicy blue crab and plump, slightly salty oysters to Gulf shrimp and more.
"Blue plate"
Many mom-and-pop restaurants throughout Mississippi serve this classic "meat and three" option. It's a filling meal where you get to choose your protein — like hamburger steak — and then three sides, such as butter beans (aka lima beans) or mac n' cheese, all for a low price that likely hasn't changed much over the decades.
Biscuits
Fluffy, buttery, and commonly eaten warm with jam or drowning in rich gravy, biscuits have been found on Southern dining tables for decades. A city of riverboats and antebellum estates, Natchez owns the title of the "Biscuit Capital of the World." But regardless of which Mississippi town you're in, never skip homemade biscuits if you see them on the menu.
Hot tamales
This unexpected Mississippi staple has mysterious origins — theories feature the likes of migrant workers in the Delta in the early 20th century and US soldiers returning home from the Mexican-American War. For the record, Mississippi tamales differ from their Mexican counterparts by being smaller and simmered rather than steamed. Either way, you shouldn't miss this hardy combination of corn meal and spicy pork.
THE ICONIC SPOTS
There are hundreds of establishments that warrant showing up, sitting down, and spreading that napkin, but here's where to really pull over.
Taylor Grocery
Taylor/Oxford, MS
Some of the best food in Mississippi is served in buildings you'd normally walk by without a second glance. Taylor Grocery — a paint-peeling old general store dating back to the late 1800s — is home to one of the best catfish restaurants in the state. In the 1970s, a local family bought the general store and moved their catfish-cooking business inside. It's been there ever since.
Catfish is the star here — grilled, fried, or blackened. But the deep-fried oysters are also a must-try, and you can't leave without a bit of pecan pie or peach cobbler (or both!) for dessert.
Abe's BAR-B-Q
Clarksdale, MS
Clarksdale has enough restaurant options to keep you full for days, but Abe's BAR-B-Q deserves a spot at the top of the list. The renowned barbecue joint is located at the legendary crossroads where Robert Johnson is said to have sold his soul to the devil in exchange for mastery of the blues guitar.
The menu may look simple, featuring barbecue dishes like rib tips and pulled pork along with a slew of sandwiches, but there's no need for flashy or trendy sides when the food has been this good for nearly a century. Finish your meal with a slice of Abe's famous pecan pie.
Dairy Kream
Tupelo, MS
Nearby Elvis Presley's birthplace in Tupelo, you'll find an unassuming takeout spot with a few covered picnic tables out front. You've arrived at Dairy Kream, a cash-only ice cream shop with prices low enough to match the 1950s-era vibe.
The menu offers soft serve ice cream, sundaes, malts, and more — a perfect way to cool off any hot summer afternoon. Patrons especially enjoy the chocolate-dipped cones. For something more savory, the burgers and fries are a fan-favorite.
Biscuits & Blues
Natchez, MS
Serving up a combination of hot biscuits and cool music, Natchez's Biscuits & Blues knows how to pair soul food and soul music for a good time. Definitely order their basket of biscuits, served with apricot butter. Unless you're lucky enough to know someone who makes Southern-style homemade biscuits, the ones you get here will be possibly the best you've ever had.
With Natchez's location in southwestern Mississippi, the coastal influence is apparent on the rest of the menu. You'll find both simple and not-so-simple options, from the crawfish-and-mushroom beignet — soaked in a garlic cream sauce — to the catfish po' boy.
Mary Mahoney's
Biloxi, MS
For a regal dining experience that exudes Southern charm, there's no better place than Mary Mahoney's on Mississippi's Gulf Coast. Built in 1737, the building itself is one of the oldest homes in the United States. Diners can sit in the New Orleans-style courtyard or in its dining rooms, below chandeliers and antique portraits. The area's French influence as well as the easy access to fresh seafood define the menu.
Every dish is decadent thanks to generous amounts of butter, cream, and cheese. A meal at Mary Mahoney's isn't the time to worry about eating healthy — instead, focus on deciding just how many fried shrimp or crab cakes you can handle while still leaving room for bread pudding for dessert.
Brent's Drugs
Jackson, MS
It feels as if you're stepping back in time when you visit Brent's Drugs, a soda fountain and diner that's been serving banana splits since 1946. Here, classic vanilla and chocolate milkshakes welcome newer offerings to the menu, including one made with cold-drip coffee. Order traditional diner fare with a Southern twist, such as a biscuit sandwich with spicy honey and Brent's cheese soup.
For a more adult experience, check out the speakeasy in the back, inspired by Brent's history as a pharmacy. Called the Apothecary, this bar serves up thoughtful craft cocktails featuring pecan-cayenne-infused rye and even an absinthe rinse. When you visit Brent's, you're getting a taste of Mississippi's past and also its future.