in paid partnership with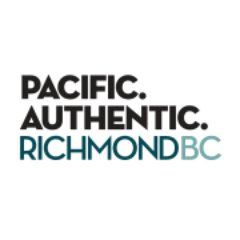 The island city of Richmond, British Columbia, has earned its reputation as an urban hotspot with unique cultural offerings, entertainment, and nightlife. But Vancouver's neighbor to the south also has deep roots in agriculture. Historically, agriculture has served as the economic foundation of the area, and it remains an essential part of both the local economy and the city's identity today.
Richmond's commitment to environmental sustainability is evident in its organic farms and farmers' markets. Regional producers help connect consumers with the sources of their food and supply restaurants with fresh, locally sourced ingredients. Whether through wine tasting, bingeing on fresh-from-the-farm cuisine, or even picking your own fruit, you too can participate in Richmond's many agricultural experiences and forge a deeper connection with local communities. Here's how.
Dine at farm-to-table restaurants and explore markets for fresh finds.
Blessed with fertile soils, adequate rainfall throughout the year, and a temperate coastal climate that provides for a longer growing season, Richmond is home to some 200 farms. These local providers turn out a variety of fruits like strawberries, blueberries, and cranberries, along with a range of field vegetables including broccoli, Brussels sprouts, cabbage, potatoes, and sweet corn. To sample Richmond's freshest produce, dine at one of the city's farm-to-table restaurants or shop the local markets for ingredients to whip up your own masterpieces.
To savour food as a form of artistry, be sure to book a table at Club Versante's Acre Through the Seasons, where Pacific Northwest-inspired dishes are driven by ingredients sourced directly from the company's own 120-acre Acre Lavande, a private boutique farm and greenhouse on the southern tip of Cortes Island. Executive Chef Will Lew oversees the 65-seat venue and serves seasonally curated journeys through the bounty of Acre Lavande. Multicourse tasting menus pair innovative culinary techniques with artistic presentation. Dishes featured on previous menus have included fried steelhead trout with cucumber gazpacho and watercress and spot prawn tacos.
Blending Western cooking techniques with Richmond's homegrown crops, seafood, and Chinese ingredients, Little Karp delivers creative fusion dishes that introduce diners to foreign flavours in more familiar forms. Don't miss the fermented soy beancurd clam chowder and sourdough bread with black bean-infused butter with tarragon garlic.
Discover firsthand the fruits and veggies that grow in Richmond while chatting with local farmers during a visit to Steveston Farmers & Artisans Market. Hosted in the space adjacent to the Steveston Community Centre every second Sunday between May and September, the open-air market sees up to 60 local vendors on the busiest days, including farmers, artists, and craftspeople who sell items like hand-crafted soap, hand-knitted caps, honey, and even fresh bakery treats.
Get up close and personal with the area's agriculture.
Connect with Richmond's roots by visiting its farms and learning about the food production process and how agricultural heritage has significantly shaped the city's current identity. Start at London Heritage Farm, once home to the London family. Centered around a 1906 Edwardian farmhouse along scenic Dyke Road, the property serves as an agriculturally themed park. Thanks to a recent rejuvenation, London Heritage Farm's four acres feature updated exhibits, an upgraded chicken coop, a restored pond for birds and waterfowl, and a new apiary. Travel back in time to learn about the London family, Richmond's agricultural past, and rural life between the 1890s and 1920s.
Next stop: Richmond Country Farms. Owned and operated by the Hogler family since 1978, the farm is best known for its pumpkin patch. Young families and schoolkids on field trips descend on the farm to pick the perfect gourd each fall and enjoy the tractor-pulled wagon rides, live music, and other entertainment. The onsite market sells organically grown strawberries, cherries, blueberries, corn, squash, and pumpkins. Depending on the season, there's also a corn maze and a 20-acre sunflower field to check out. Open during the summer months for as long as the flowers bloom, the latter's colorful beds of sunflowers, dahlias, and gladiolas make for Instagram-worthy shots.
For even more postcard views, check out Lavenderland, where rows of vibrant purple flowers stretch across seven acres. Open to the public since 2021, this is Richmond's first lavender farm. They grow four varieties of lavender that peak at different times of the year, including the ever-popular Superblue, which can aid in relaxation and help reduce stress and insomnia. Bring home its fragrant aroma in the form of lavender sachets, essential oils, and teas found at the onsite shop.
To get hands-on learning about crop cultivation and actively engage in harvesting, visit one of Richmond's U-pick farms. Having started farming in the early 1990s, the Birak family now successfully manages seven Birak Berry Farms locations around the city, each offering pre-picked baskets and flats of berries throughout the summer months. During peak harvest season from June to October, visitors are also welcome to bring their own buckets and pick blackberries, blueberries, sweet corn, and six different varieties of strawberries, including Albion, Totem, Hood, Tillamook, Honeoye, and Puget.
Tour a vineyard and get to know the Richmond terroir.
From harvesting to fermentation and bottling, the art and science of wine-making are on display around Richmond via vineyard tours and tastings.
Don't miss the family-owned Country Vines Winery, next to Richmond Country Farms just off Steveston Highway. Though they produce a range of wines from estate-grown and Okanagan grapes, some of their bestsellers are their small-lot, estate-produced cool-season whites like pinot gris, Schonburger, and Perle de Csaba. Kick back with a flight at a cozy fire table (an outdoor table with a small fire pit in the center), or enjoy a glass or bottle and a charcuterie spread in the picnic area.
Previously operating as Blossom Winery, today's Lulu Island Winery had the distinct honor of planting Richmond's first-ever vineyard. Welcoming wine lovers since 2009, the winery's 15 acres of vineyards combine estate and Okanagan grapes to produce fruit, ice, red, and white wines. Book a tour of the facilities to learn about the passion behind the wines, or join in a Paint Nite and create your own masterpiece while sipping on one of their bestsellers.
Vineyard tastings, local-focused cuisine, U-pick treats — exploring Richmond's agricultural experiences will show you just how abundant this part of the BC coast is.