in paid partnership with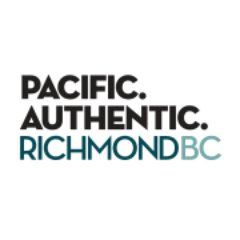 The island city just across the Fraser River from Vancouver might best be known as the home of the Vancouver International Airport, but the dynamic community of Richmond has gained steady recognition as a culinary destination. Roughly 65% of its population of 216,000 is of Asian heritage, and its culinary scene highlights these diverse cultures through beloved classics and modern takes on traditional dishes. Plus, its proximity to the water means Richmond offers some of the freshest seafood around.
Touring the city through your tastebuds is a deliciously satisfying way to explore its cultural context. Read on to discover some of Richmond's finest flavors.
Find surprises at a food court.
Though often thought of as a place for a quick, cheap meal, the food courts of Richmond have been transformed by an array of mom-and-pop shops into foodie havens. With a wide range of offerings, these are comprehensive spots to get an overview of different regional flavors.
"In Richmond, you can find restaurants from Shanghai, Xi'an, Sichuan, Yunnan, Hunan, Beijing, Inner Mongolia, Xinjiang — and every region in between," says Alexandra Gill, a Vancouver-based food writer and former BC restaurant critic for The Globe and Mail, about Richmond's culinary diversity. "I know from personal experience that even locals sometimes have a hard time navigating the hundreds and hundreds of restaurants in Richmond and some of the cultural differences."
For a casual dining experience, check out the food court on the second floor of the Richmond Public Market. Stop by Hei Hei Rice Roll for some silky smooth rice rolls, a typical Cantonese dish served at dim sum or as a snack, and dressed with a combination of sweet hoisin sauce, peanut butter, and soy sauce. Hei Hei Rice Roll generously stuffs theirs with mushroom, pork, or chicken. For a sweet treat, visit the longstanding Peanuts Bubble Tea, which has been serving the squishy drink since 1994. Pair yours with a wheel cake — the circular-shaped cakes are a Taiwanese dessert traditionally filled with red bean paste but now commonly stuffed with cream, chocolate, and peanuts. You can also find unique flavours such as matcha, black sesame mochi, and even a savory radish offering here.
For an even larger selection of Asian street foods, make your way to the food court at Aberdeen Centre, which serves everything from Japanese cutlets and sushi to wonton noodles and Shanghai dumplings. (Note: Many spots here only accept cash or Alipay.) Despite its name, the bestseller at Wu Fung Dessert is the deep-fried chicken wings, which seem to make an appearance on every second table at the food court. For some Hong Kong street-style rice rolls and curry fish balls, stop by Bubble Waffle. Just make sure to save room for their namesake bestseller: a waffle dessert that's crispy on the outside and fluffy on the inside.
Feeling overwhelmed by all the options? Join the Authentic Asian Eats Tour with Vancouver Foodie Tours for a guided introduction to Richmond's food scene.
Savor the seasonal seafood.
Savvy chefs take advantage of Richmond's strategic position alongside the Fraser River and Pacific Ocean by incorporating fresh-caught seafood into their seasonal menus. The quaint Steveston Village continues its legacy as a working fishing village today, and home cooks and chefs shop at Fisherman's Wharf during the spring and summer months when spot prawns, pink salmon, sockeye, and albacore tuna are in season.
For ocean-friendly seafood dishes overlooking the marina, stop in at Blue Canoe. Situated on the pier next to Fisherman's Wharf, their ingredients are locally sourced whenever possible. Try their chilled seafood platter, an epic assortment of red shrimp ceviche, fresh-shucked oysters, and snow crab clusters.
First opened in 2020, Kun's Omakase Bar is a relative newcomer, though it's already made a name for itself for its buttery-soft raw fish. You'll appreciate the beautifully presented rolls and high-quality sashimi and nigiri. Unlike many local grab-and-go sushi joints, Kun's is a place meant for diners to linger.
Nosh on noodles.
For a quick but satiating meal, Richmondites turn to piping hot bowls of noodles, whether it's phở​, saucy pad Thai, or crispy fried noodles. Bánh Mì Très Bon serves dishes from Vietnam made with ingredients sourced from local farms. Try the signature phở tái bò viên — beef noodle soup — where bundles of noodles are soaked in flavorful broth and topped with medium-rare slices of organic, grass-fed tenderloin.
For a bowl of ramen that hits the spot, G-Men Ramen in Steveston dishes up steaming noodles alongside appetizers like barbecued scallops and deep-fried gyoza. At popular Malaysian restaurant John 3:16, start with the roti canai — the order comes with two pieces of flaky and delicately sweet roti (flatbread) served with a curry sauce. Follow it up with char kway teow, a dish of stir-fried flat rice noodles with Chinese sausage, oyster sauce, and fried fish cakes.
Devour all the dumplings.
There are so many standout dumpling houses in Richmond — offering everything from Japanese gyoza to Northern Chinese guo tie and Cantonese-style wontons — that the city created its own self-guided Dumpling Trail to highlight 14 of the most popular establishments. On or off the trail, save room to gorge on the ultimate comfort food, whether they're fried, steamed, or boiled.
Dinesty is where you'll find top-notch soup dumplings, pot stickers, and wontons. They're known for their craftsmanship and use of fine ingredients, perfectly exemplified by a juicy steamed pork soup dumpling that's by far their most popular dish. For Shanghai-style dumplings with crab and shrimp, as well as traditional dishes and southern Chinese delicacies, check out Shanghai River.
Count on Cantonese cuisine.
Richmond's Cantonese cuisine is an ode to the Hong Kong migrants who made their way to the region decades ago. It's also an indispensable part of the city's culinary scene today. Those short on time should try the no-fuss Hong Kong-style Lido Cafe, which serves cloud-like pineapple buns with a thick slab of butter in the middle. Wash it down with some hot milk tea for an afternoon snack.
For a truly drool-worthy spread, plan a stop at Kirin. Dim sum restaurant by day and seafood hot spot by night, it's been voted best Chinese restaurant by local and international authorities numerous times. Share prawn dumplings and sticky rice for brunch, and return in the evening for a multicourse dinner of pan-fried black cod, sautéed scallops, and fresh abalone. For a guided dining experience, join Alexandra Gill on her Chinese Dinner Party food tour to experience both traditional and modern Cantonese cuisine while learning how the city's culinary scene has evolved in recent years.
Featured on Netflix's Breakfast, Lunch & Dinner, HK BBQ Master is an unassuming joint tucked in the parkade of a Real Canadian Superstore, serving roast meats like barbecued duck and barbecued spare ribs atop steaming beds of rice. But their most popular dish is the sweetly glazed barbecued pork on rice, which many take to go.
Treat your sweet tooth.
Richmond's bakeries, bubble tea, and ice cream shops entice those with a sweet tooth. Excellent Tofu & Snacks is a tiny place that serves silky tofu pudding with a variety of toppings like black sesame, red bean, and grass jelly. This family-owned establishment also makes fresh soy milk daily.
For Asian-inspired artisan ice cream with flavors like ube, egg tart, roasted oolong milk tea, and black sesame, check out J Squared Ice Cream. And for a different take on shaved ice, Snowy Village serves bingsoo, a popular Korean dessert made of finely shaved milk ice and layered with various toppings such as freshly cut fruits, whipped cream, ice cream, and condensed milk.
If you're exploring Steveston, it wouldn't be a trip to the village without a stop at longstanding Timothy's Frozen Yogurt. This has been a summertime favorite for refreshing frozen yogurt, creamy gelato, and homemade waffle cones since it first opened in 1989.
Quench your thirst with a craft beer.
Trendy restaurants across Richmond serve the city's own brews, and though they can be enjoyed in a number of establishments, why not go straight to the source? Fuggles is best known for pushing flavor profiles to the limit, and this brewery in the industrial part of Richmond is one for those with adventurous palettes. Don't miss the MACH 5 Mango Wit (wheat ale with mangoes) or the Kiwami Plum Sour (wheat kettle sour brewed with fresh plums). And Fuggles' IPA is anything but boring with fresh citrus and tropical aromas balanced by a light honey and caramel malt flavor.
For classic pub grub like fish and chips and chicken burgers to accompany your pints, treat yourself to Britannia Brewing. Don't miss their refreshing and citrusy Adrift Blonde Ale.
All this is just the tip of the foodie iceberg in Richmond. Hungry yet?