in paid partnership with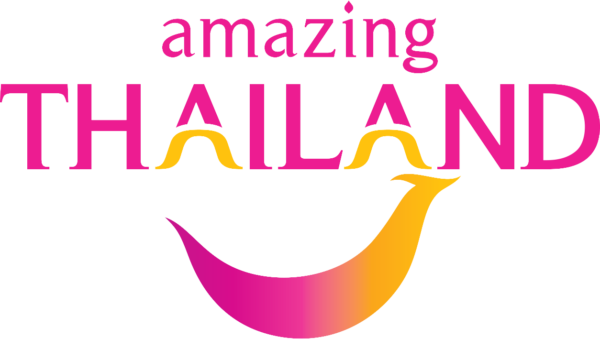 Thailand is open! Book your flight on Qatar Airways now.
A tropical climate blesses Thailand with warm temperatures all year-round, and while some seasons are balmier than others, there's never really a bad time to go. Green season — aka rainy season, roughly June to September — marks the months when nature comes alive, the national parks flourish, and the waterfalls flow at full throttle.
Green season doesn't mean solid rain, either. Showers usually arrive in the afternoon, and there are dry days amidst the thunder. What's more, the rains are relatively easy to avoid, as Thailand has different climates across its various regions. Dodge the bulk of it (and the bulk of the crowds) with this guide, and spend your time enjoying sustainable, community-led, uncommon adventures in this off-peak season.
North Thailand
North Thailand keeps visitors plenty busy with its forests, mountains, and ancient cities. The former capital of Chiang Mai has transformed into a wellness-conscious destination — and the city has a thriving farm-to-table food scene to match its healthy reputation. Case in point: Ginger Farm grows produce for their two city-based venues, Ginger Farm Kitchen and The House by Ginger, and you can visit their rural headquarters for a farming workshop.
Another long-standing favorite, Pun Pun Vegetarian Restaurant is the front end of an organic farm and seed-saving center that also focuses on rewilding. For some rural R&R, meanwhile, book a stay at Mala Dhara Eco Resort, an earthy retreat center and organic farm serving tasty plant-based foods.
To get further out of the city and up into the mountains, take the winding northwestern road to Pai, a small, relaxed town surrounded by sprawling rice paddies that are at their most vivid green in the off-season. It's also a good time to visit Pai's hot springs and waterfalls, as the waters run deep this time of year.
Southeast of Chiang Mai, Lampang is a town with some serious history, being one of the teak wood industry's main hubs. You can stay at a host village such as Ban Tha Ma-O Community to meet the locals and try their foods and handicrafts. It's just one of 22 community tourism opportunities offered by Thailand Village Academy.
Central (Bangkok) and North East Thailand
The rainy season in Bangkok stretches from April (the hottest month) to October, but unlike in many of the neighboring areas, storms often pass quickly. Think of the ephemeral showers as the perfect excuse to pop into a street food stall and grab lunch or to simply cool down during the heat of the day.
When you're in the city, opt for an eco-stay such as Bangkok Tree House, where the environment is so tranquil you'll wonder if you're still in the capital. And check out local rewilding initiatives such as the sprawling Metro Forest, a massive regeneration project just a few miles as the crow flies from Suvarnabhumi International Airport.
If you're craving more off-the-beaten-path experiences, there are blossoming community tourism projects like Meet in the Village, where guests are invited to take part in workshops at 10 villages across the country. Their list includes Kalasin and Roi Et in the North East, giving visitors the opportunity to really immerse themselves in local village culture.
And no green season trip to North East Thailand should skip the Ubon Ratchathani Candle Festival. The two-day event packs in tons of cultural festivities including music and dancing, theater shows, Muay Thai boxing matches, and street processions. Admire the amazingly intricate candlewax sculptures on display (which give the festival its name), and take this opportunity to explore the regional cuisine of Isan, Thailand's North East.
South Thailand
The southernmost reaches of Thailand stretch long and thin like a land bridge to Malaysia, with hundreds of islands dotted on both sides of the mainland. To the west is the Andaman Sea, which has a different climate than the Gulf of Thailand in the east.
On the Andaman side, Thailand's largest island, Phuket, experiences monsoon-driven rainfall from May to October. However, this tends to lower the temperature, meaning green season might just be the perfect time to go if you're looking to avoid the hottest weather. Phuket's colorful old town is great to visit in the off-season — smaller crowds make the picturesque Sino-Portuguese architecture all the more enjoyable. There's a number of sustainably minded resorts on the island to consider for your trip — the Amari Phuket is a sophisticated stay and just one of many spots across the country that has adopted practices.
On the mainland, there are myriad natural wonders to take in and enjoy. Krabi Hot Springs are second only to those in Pai, with waters heated from the Earth's core bubbling into a river, primed for a soak. The wildly scenic national parks of Khao Lak and Khao Sok are at their most vibrant during green season, and both have a solid selection of eco-resorts. Check out the sumptuous Merlin Resort near the former and the charming Our Jungle Camp close to the latter.
Off the eastern coast, the Gulf of Thailand sees more rain arriving in October and November, so plan your early green season trip activities here. An off-season visit to the Samui archipelago, including luxurious Ko Samui, vibesy Ko Pha-Ngan, the neighboring paradise islands of Mu Ko Ang Thong National Marine Park, and the small, relaxed Ko Tao, means fewer crowds and lower prices.
There's loads of green-minded initiatives on these islands, too: Trash Hero organizes regular clean-ups of Ko Samui and Ko Pha-Ngan's gorgeous beaches, as well as other beaches around the country. Ko Pha-Ngan is home to a lush community garden, just one of the many projects of Eco Thailand, and there's ocean-friendly, mindful diving in Ko Tao, provided by the likes of water enthusiasts Nitro Koh Tao. Jump in and watch as your green season adventure transforms to deepest blue.
Thailand is open! Book your flight on Qatar Airways now.