in paid partnership with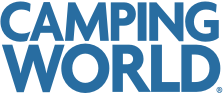 If someone asked you to geographically define the Midwest, would you be confident in your answer? Maybe not. Does it include the Great Plains? (Answer: partially.) What about Ohio? (Answer: definitely.) Arkansas? (Answer: nope, that's the South.) Simply put, this region of the country is so vast and diverse we have a hard time pinning it down.
Maybe that's because the Midwest, if anything, exists more in its people, in traditions, local histories, and in the fertile soil. To know it, you have to roll the windows down and hit the open road. You have to taste the wines, climb the dunes, pedal the trails, and sink into the history on the ground.
The single best way to do that? In an RV. With over 800,000 square miles to see, you'll want plenty of time and the wheels to wander through it all.
You'll want the option to haul more outdoor gear than you could ever fit in your car. You'll want the reward of spending each night lit up by campfire, fireflies, and stars. You'll want the comfort of your home on wheels. The Midwest offers space to spread out under the oaks, along the rivers, or high on the bluffs, and with an RV you can take it and make it your backyard. Here's what'll happen when you do.
You'll learn about the Indigenous tribes that call this region home.
Long before there were state lines, the Midwest's wild rivers, Martian badlands, glacial lakes, and towering bluffs were inhabited by Indigenous Peoples. This rich history has given us significant legacies to celebrate.
Today, thousands of Native American effigy mounds are scattered across the region, a reminder of the cultures that came before. Iowa's Effigy Mounds National Monument, near Yellow River State Forest, is found in the "Driftless Region," a section of the Midwest untouched by ancient glacial drift. Park your RV at Big Paint Campground to start exploring.
Then there's Cahokia Mounds State Historic Site, just outside St. Louis — the largest pre-Columbian settlement north of Mexico and a fascinating UNESCO site. The adjacent Horseshoe Lake State Park makes for an excellent RV basecamp.
But take note: This Indigenous legacy holds tight to the present. Make a pitstop at Crazy Horse Memorial in South Dakota's sacred Black Hills, and pay your tribute to the Lakota leader carved in granite — an "eighth wonder of the world" and a record-breaking engineering feat still in progress. Go for quiet hikes in the newly minted Frog Bay Tribal National Park in Wisconsin or Ioway Tribal National Park in Kansas/Nebraska — the only tribal national parks in the country. They're both situated on sacred waters and offer the chance for many of us to work on our understanding of what's truly beneath our wheels.
Local's tip: While you're up near Frog Bay Tribal National Park in Bayfield, Wisconsin, stop at Copper Crow Distillery — it's the first Indigenous-owned distillery in the US. Stay at a campground along nearby Apostle Islands National Lakeshore. If you hauled your kayaks, be sure to spend a day paddling out to the sea caves, formed from eons of thrashing waves against the sandstone cliffs.
You'll go for the longest bike ride of your life.
Follow in the tracks of former rail lines by biking the Great American Rail-Trail. It bisects the Midwest, crossing from Nebraska through Iowa, Illinois, Indiana, and Ohio. The entire route, once complete, will connect from Washington State all the way to Maryland, but the longest stretches currently run through Nebraska and Illinois. Cycle hundreds and hundreds of miles of uninterrupted bike paths through rolling farmland, dense woodland, and into cute, Americana-laden small towns.
For something more on the scale of a weekend trip, check out South Dakota's George S. Mickelson Trail, a bike path running 109 miles deep into the Black Hills National Forest of South Dakota. Famous for residents like Wild Bill Hickok and Calamity Jane, the Deadwood area's worth several days of exploring. Don't skip driving scenic US-14 ALT, and leave plenty of time for historic-saloon-hopping after conquering the forested ridges and canyons.
Further off-grid, nothing beats the open landscapes of North Dakota's Theodore Roosevelt National Park, whether you're on two wheels or just cruising windows-down. Wherever you choose to go, the Midwest will make you glad you splurged for that RV bike rack.
You'll pour yourself a glass.
Kentucky may get the bulk of the national bourbon acclaim, but consider this: All that grade-A Midwestern soil may look like quiet, unassuming farmland, but it grows corn and wheat like nowhere else. That is to say — it makes bourbon and whiskey like nowhere else.
Indiana and Illinois rack up the whiskey devotees. The Indiana Whiskey Company, in South Bend, Indiana, wraps plenty of ribbons around their bottlenecks. As does FEW Spirits, in Evanston, Illinois, just a few blocks from the shores of Lake Michigan.
Speaking of Lake Michigan, its 1,600 miles of glacial shores are perfect for viticulture. Most of Michigan's 150 wineries sit fewer than 25 miles from the deep-blue waves. Park your rig, bust out your bikes once more, and sip between viewpoints. The Leelanau Wine Trail connects seven wineries across Michigan's Leelanau Peninsula, a 17-mile bike ride past rolling vineyard after rolling vineyard. Views of Grand Traverse Bay serve as your compass. The Old Mission Peninsula Wine Trail ventures up the other side of the bay, with 10 more wineries all surrounding the 45th parallel — the ideal climate for growing world-class grapes.
Local's tip: Grab an extra bottle to bring to your next campsite — nothing says Midwestern hospitality like opening up your RV's makeshift bar and toasting with your fellow RVers.
You'll experience Midwest lake culture.
"Lake towns" in the Midwest come in a variety of forms. You'll find vintage amusement-park vibes in Clear Lake, IA; artsy enclaves in Saugatuck, MI; Caribbean scenes in Torch Lake, MI; and fish-fry nights in Door County, WI. Small lake towns sidle up next to stunning national parks, like Voyageurs, Pictured Rocks, and Isle Royale. On the shores of Lake Superior, Munising, MI, is your destination for chasing the aurora borealis. On Mackinac Island, time almost speeds up — on Washington Island, it slows down.
Embrace the lake culture and lifestyle wherever you are — along with the secluded views and beaches it can come with. Take, for instance, Michigan's Drummond Island, butting against the Canadian border in Lake Huron. Sheer cliffs and aspen forest line the way to your campground. Drop off your trailer and go cast a line, watch for wildlife, put in your kayak from Big Shoal Bay Beach, or just take it easy on your patio until the night sky show begins.
You'll sample incredible local flavors.
Nope, not everything is covered in cheese here, though it's worth pointing out that the cheese is good. Wisconsin-made cheese comes in more varieties than anywhere else in the world, and it's the only place to crown Master Cheesemakers outside of Switzerland.
Get set up in New Glarus Woods State Park southwest of Madison, and hit up Emmi Roth for their internationally acclaimed alpine-style cheeses. Then, head back toward New Glarus Brewery, a national favorite sold only in Wisconsin. You might know them for their Spotted Cow farmhouse ale, but don't leave without also grabbing a pack of their incredible cherry lager. (Good thing you're traveling via RV — you can store that take-home stash!)
Then there are classics like Michigan cherries, fresh Iowa corn on the cob, Kansas City barbecue, and South Dakota chislic — essentially lamb or beef skewers. A million other Midwestern delicacies will pop up at farm stands, small-town diners, and James Beard restaurants (if and when you decide to hit the big cities).
Local's tip: Pick up cheese curds at any local farmers market or dairy and keep them fresh in your RV's refrigerator. Once at camp, roll out the RV awning and unfold the camp chairs. Serve curds with cracked pepper, flaked salt, and some local wine or a chilled pilsner for a Midwestern appetizer.
You'll get presidential.
For most of US history, if you wanted to be president, your odds seemed to be better if you were from Ohio. The state, nicknamed the "Mother of Presidents," has produced eight Oval Office occupants. Today, you can tour their homes, getting a sense of the grandeur — and backroom dealings — the Buckeye State was once accustomed to.
Illinois, of course, is the "The Land of Lincoln," but you'll also find the Ulysses S. Grant Home State Historic Site in scenic Galena. The town's bustling 20th-century main street is straight out of a Hallmark flick. Rapid City, South Dakota, is the "City of Presidents," where you can wander downtown snapping selfies with bronze, life-sized Roosevelts before you hit up nearby Mount Rushmore National Memorial — an obvious stop for any family RV trip. Rumor has it the onsite ice cream uses Thomas Jefferson's recipe.
Even in tiny West Branch, Iowa, there's the Herbert Hoover National Historic Site. Learn about how our 31st President grew a mustache to fake his age, rode camels across the Australian Outback, and devoted years of his life to combatting world hunger.
That's just one story you'll uncover while you roam the Midwest slowly, windows down, your home on wheels enabling an unforgettable heartland expedition. With the gifts of time and travel comfort, what else will you discover?