in paid partnership with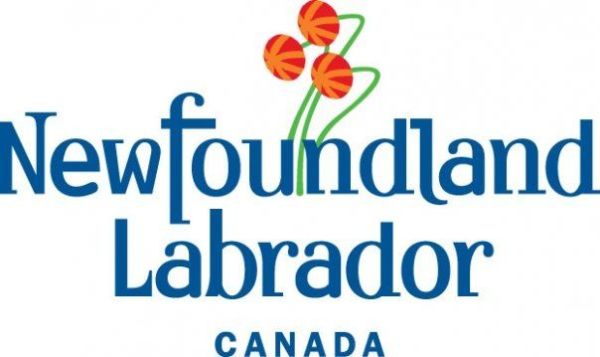 Newfoundland and Labrador, Canada's easternmost province, is a pretty magical place. Gorgeous unspoiled wilderness, spectacular hiking trails, icebergs, whale watching, and a Viking history make this an easy spot to fall for.
And Gros Morne National Park, on Newfoundland's west coast, is a world-class introduction. We're talking dramatic mountain peaks, glacially carved fjords, and some of the best hiking anywhere. You know America's national parks — now it's time to explore one of Canada's best.
BEFORE YOU GO
At nearly 700 square miles, Gros Morne is both a hefty UNESCO World Heritage Site and the second-largest national park in Atlantic Canada. With its unique geology, rare plant species, ancient glacier-carved cliffs, and fjords (both saltwater and fresh), you'll want to set aside at least four days to explore this beauty. It can get busy during peak season — from June to September — though it seldom feels crowded.
There's no public transit in the park, so plan to rent a car to get around. The closest rental agencies are at Deer Lake Airport — from there, it's about a 30-minute drive along the Viking Trail to the park entrance. You'll want to book a car and a place to stay (whether it's a campsite or other accommodations) well in advance.
Newfoundland is a place that can experience all four seasons in one day, so dress appropriately, and don't forget your rain gear. That said, with over 60 miles of trails, Gros Morne is certainly accessible to all. Here are just a few routes you'll definitely want to check out.
THE HIKES
Gros Morne Mountain
Don't be fooled by its flat top and gentle backside slope — this hike isn't for the faint of heart. It'll take you about six to eight hours to cover the 10-mile circuit. Will it make you sweat and wheeze? Yes. It is worth it? Hell yes.
You have to hike 2.4 miles from the parking lot just to reach the base of the mountain, after which it's a steady and steep climb over sharp shale rocks to reach the 2,644-foot summit. Once there, you'll be treated to postcard-worthy views of the Long Range Mountains and Ten Mile Pond as it snakes its way through the landscape. If you're really lucky, you might spot an Arctic hare or rock ptarmigan (a type of grouse), or a moose, caribou, or black bear (remember to keep a safe distance).
People have tried to tackle the mountain in flip flops — don't be those people. You'll want sturdy footwear and warm clothing for when you reach the top. Also pack plenty of snacks and water (Parks Canada suggests at least two liters per person). Keep in mind that the mountain is off-limits in May and June to allow the local wildlife to raise their young in peace.
Western Brook Pond
Those pictures you're googling of Gros Morne that you could swear are Norway were probably taken at Western Brook Pond. An easy 1.6-mile trail leads from the parking lot to the boat dock, from where you'll get the cliff-ridden, dramatic fjord views that are some of the best on the entire continent. The elevation gain is minimal and the trail is gravel and boardwalk, making this walk doable for most everyone. From the dock, you can hop on the two-hour boat tour to see stunning waterfalls and 500-million-year-old cliffs up close.
But that's not your only option. To get deeper into this spectacular landscape, you can tackle the hike up Western Brook Pond Gorge, at the opposite end of the fjord. You can do this either via a guided hike with BonTours, which involves a boat shuttle to the trailhead followed by a four-hour excursion to the top of the gorge, or a multi-day hike of the Long Range Traverse (budget 3-4 nights and pack accordingly). How epic you want to get is up to you!
The Tablelands
The rocks you're looking at in the Tablelands section of Gros Morne National Park once sat beneath the ocean. Hundreds of millions of years ago, a tectonic collision forced them upward and into the starkly stunning formations you see today. The rust-colored ultramafic rock, peridotite, contains quantities of heavy metals that limit vegetative growth and give this place its barren beauty. (It's also said the rocks here are very similar to those found on Mars.) It'll take you about an hour to complete the easy 2.5-mile hike along the Tableland Trail, following the rocky path and then a stretch of boardwalk, to the glacier-carved Winter House Brook Canyon and back.
If you want more of a workout and have some navigation skills, scurry up the steep slopes on one of several unmarked hiking routes for beautiful views of Bonne Bay. In the summertime, Parks Canada offers guided hikes where you can learn more about this extraordinary place.
Green Gardens
The name of this trail might seem ironic at first, given that it starts along the barren Tablelands. But once you hike through the boreal forest, eventually reaching lush, clifftop meadows filled with wildflowers, it'll click. You'll want to stop and sit for a spell (what Newfoundlanders call a rest) to soak in the gorgeous view of the fertile volcanic sea stacks that jut out from the ocean before descending the wooden staircase to the rocky beach below.
After you've explored the sea cave (only at low tide, folks!) and cooled your feet in the tidal pools, head back the way you came. The uphill climb will kick your butt at times, but this 5.5-mile round trip is well worth it.
Coastal Trail
The Coastal Trail connects two small fishing villages: Green Point and Bakers Brook. Starting at Green Point Campground, the 3.7-mile return trip is less of a hike and more of a leisurely stroll that'll take you along a wooded path before opening up to spectacular coastal scenery. Along the way, you'll see ocean on one side and green marshes filled with purple irises on the other.
Perhaps the coolest feature of this trail is the tuckamore forest. You'll find these stunted, gnarly, windswept trees clinging to the coast all around the island. Here, they jumble together and you can duck in and walk around the whimsical shapes they form, popping your head out from the "canopy" now and again, pretending you're a garden gnome (if that's your thing).
Once you've returned to the campground, drive a couple minutes north and walk down to the shoreline at the Green Point Geological Site to explore the layered cliffs, 500 million years in the making. Fossils found here mark the dividing line between the Cambrian and Ordovician periods, giving this site global scientific significance.
Baker's Brook Falls
Starting at Berry Hill Campground, this hike follows a stretch of boardwalk over the marsh before taking you through balsam fir forest. You'll see green ferns, pitcher plants (a carnivorous species that's Newfoundland and Labrador's provincial flower), and other wildflowers. As you continue, you'll hear Baker's Brook Falls before you see it. Stop at the viewing platform and enjoy the cool mist generated by the series of waterfalls flowing over limestone ridges.
The hike is 5.7 miles return and will take you a couple of hours or so — though likely longer as you'll want to stop and snap photos along the way.
Other notable hikes
Gros Morne is riddled with hikes that are worthy of your steps, not just those above. If you're camping out for a while, here's a few more to add to your list:
Lobster Cove Head – An easy 1.2-mile trek along coastal cliffs to a rocky beach, tidal pools, and a century-old lighthouse.
Snug Harbour – This one's 5.5 miles of unmaintained path with a reward that's totally worth it: beach views near the Western Brook Pond Gorge and the surrounding 2,100ft cliffs.
Lookout Hills – A steep 3 miles to one of the best fjord views in the entire park.
And that's just nine. There a dozen or so more trails you could conquer — all you have to do is get here.