in paid partnership with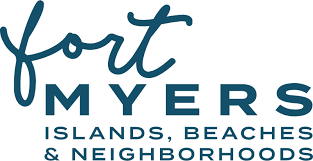 It shouldn't surprise you to learn that there are incredible beaches on The Beaches of Fort Myers & Sanibel — the pristine sand is right in the name, after all. But what about the trails of Fort Myers and Sanibel? What about the mangroves and salt flats of Fort Myers and Sanibel? The wetlands, boardwalks, manatee hangouts, and spoonbill hotspots of Fort Myers and Sanibel?
Which is to say, beyond the white-sand beaches, there are some seriously great trails here — for hiking and biking — that will send you deep into Old Florida, where nature runs amok and incredible views come standard at every turn. Here's where to start exploring.
1. Matanzas Pass Preserve
Just beyond the liveliness of Fort Myers Beach and its Times Square, past the souvenir shops and the fishing pier, you'll find the quiet Matanzas Pass Preserve. Set on the bay side of Estero Island, this 60-acre natural playground contains 1.25 miles of looping trails that meander through canopies of mangroves and oak hammocks. Try the almost-half-mile Mangrove Loop Trail, which will lead you through tangled tunnels of these saltwater aquatic trees to a quiet outpost overlooking Estero Bay.
Along the sandy paths and elevated boardwalks, watch for fiddler crabs scurrying through the mudflats and wading birds fishing for snacks in the shady waters.
Stay: Pink Shell Beach Resort & Marina
Once you've had your fill of calm mangroves and mudflats, there's another kind of relaxing to do at Pink Shell Beach Resort & Marina. A mere two miles north of the preserve, Pink Shell sits just off the stunning waters of the Gulf of Mexico. Sip an ice-cold drink by one of the pools or wander to the beach from your oceanfront room or villa to sink your toes into soft white sand, recharging after your morning trail exploration.
2. J.N. "Ding" Darling National Wildlife Refuge
Covering more than half of Sanibel Island, J.N. "Ding" Darling National Wildlife Refuge is like a trip to another, wilder world. It's home to more than 245 species of birds — along with mammals, fish, amphibians, and more — making it a true haven for all things wild.
The refuge can be explored by car or guided tram, but to see its most spectacular nooks and crannies, park, grab your reusable water bottle, and hoof it. From the four-mile round-trip Indigo Trail and its Wildlife Education Boardwalk to the Calusa Shell Mound Trail and Wulfert Keys Trail, this preserve has a little bit of everything. Bikers can pedal the paths or follow the slow-moving cars along the smoothly paved Wildlife Drive, breaking at any of the shaded rest areas and scenic overlooks that catch their fancy.
Stay: Casa Ybel Beach Resort
When you're ready to reel yourself back to civilization, make the quick hop across to the Gulf side of Sanibel and the pristine Casa Ybel Beach Resort. The 23-acre property is expansive, with care taken to maintain a natural aesthetic (an apt carryover from your time in "Ding" Darling). Accommodations are all suites and all oceanfront, providing a perfect home away from home for your Southwest Florida vacation.
3. Lovers Key State Park
Lovers Key State Park has nearly five miles of secluded walking and biking trails that take you through a butterfly garden, over boardwalks, under a maritime hammock, and to the park's two miles of untouched, uninterrupted beaches. Keep an eye out for the bright pink plumes of roseate spoonbills, the gray snouts of surfacing manatees, and the rolling ripples of playful dolphins.
Bonus: Follow the Black Island Trail to its end and you'll find a freshwater pond where alligators often sunbathe on the shore.
Stay: Pointe Estero Beach Resort
To do some sunbathing of your own, make the five-minute drive over the Big Carlos Pass Bridge to Fort Myers Beach and Pointe Estero Beach Resort. This beachfront spot offers some serious exploration potential of its own — you can and should spend days wandering between your suite's private screened balcony, the swimming pool and tiki huts, and the enviable stretch of sand just beyond the resort's grounds. There are also bikes available if you'd care to venture further afield.
4. Pond Apple and Shipley Trails
In 2014, the Sanibel Captiva Conservation Foundation connected these little-known trails to create a meandering route through 40 acres of protected land. Watch for otters, egrets, and the namesake pond apple trees along these paths, which wind through Sanibel Island's verdant wetlands and lush forests.
There's a trailhead at the Bailey Homestead, an Old-Florida cottage built by some of the island's earliest settlers that today anchors a preserve and garden center. You can also catch the trail from the parking lot of the Sanibel Island & Captiva Island Chamber of Commerce, at 1159 Causeway Road.
Stay: Sanibel Captiva Beach Resorts
Whether or not you're hoping to stay in close proximity to these trails, Sanibel Captiva Beach Resorts has a home base option for you. Choose one of their four distinct properties across Sanibel and Captiva Islands, or opt for one of their vacation rentals. Once you're settled in, browse the menus of their three island restaurants to choose a memorable dinner for the night. Tomorrow you'll be refreshed and ready to hit the trails again.
5. Boca Grande Bike Trail
Florida's first rail-trail, this 6.5-mile path runs along the former Charlotte Harbor & Northern Railway. The route traverses the historic, palm-tree lined Gasparilla Island, home to the community of Boca Grande. You'll explore from the 19th-century lighthouse to the area's best shops and restaurants to overlooks showcasing the glittery waters of Gasparilla Sound.
When you reach the trail's southern tip, catch a water taxi to an island even further off the grid: Cabbage Key. Accessible only by boat, it's a place where clocks tick more slowly and the outside world fades from view and mind.
Stay: Cabbage Key Inn, Cottages & Restaurant
The place to stay on Cabbage Key — literally — is Cabbage Key Inn, Cottages & Restaurant. The century-old inn features six charming guest rooms, with an additional eight cozy rental cottages that are perfect for families or small groups. Cabbage Key's legendary restaurant offers ice-cold beers and local seafood, as well as a chance to gaze in awe at decades' worth of autographed dollar bills adorning the walls and ceiling (will you spot a famous name among them?).
6. Silver Key Trail
Silver Key Trail is only part trail — it's also part stroll along the sand. Park at Bowman's Beach on Sanibel Island to link up with this footpath as it wanders north toward Blind Pass, parallel to the coastline. The sandy hike will take you through the 64-acre Silver Key Preserve and past Silver Key Beach with its coastal scrub, beautiful tangles of driftwood, and endless troves of seashells.
A handful of small bridges connect the trail to the shore; make it a loop by taking the footpath north and then following the shoreline back to Bowman's.
Stay: South Seas Island Resort
With your beach stroll complete, hop in the car and make the quick drive north onto Captiva Island for another stroll — this one around the idyllic grounds of South Seas Island Resort. The former Key lime grove has evolved into a full-service retreat with multiple pools, tennis courts, restaurants, and a golf course surrounded by 330 acres of pristine Southwest Florida landscapes and some of the finest beaches anywhere. Guests can book a traditional hotel room, a beachfront condo, or one of South Seas' "Homes of Distinction," any of which will make for an incredible stay.