in paid partnership with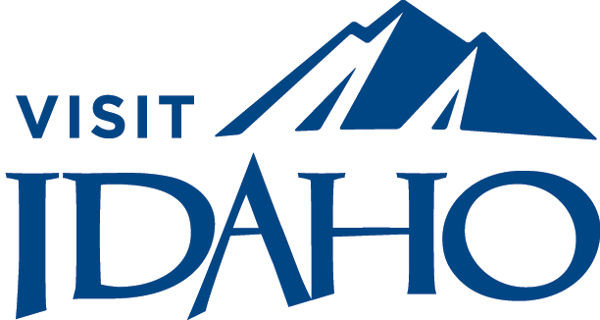 Let's be real: Cooking s'mores around the fire or enjoying a summer day at the lake can be adventure enough for a family trip. But if you want to give your little ones a bit more of thrill — something they can brag to their friends back home about — you need to get to Idaho.
In this guide to the Gem State, we'll go from ziplining 400 feet above the forest floor to taming whitewater rapids in the deepest river gorge in America. Take one or take them all — here are seven kid-friendly Idaho adventures for your next family vacation.
1. Ziplining in Coeur d'Alene
You'll find zipline tours are all over Idaho — the state has so much gorgeous scenery, and this is one heck of a way to take it all in — but Timberline Adventures in Coeur d'Alene knows the way to our ziplining hearts is through our stomachs. That's right, they serve mid-flight s'mores at sunset in a treehouse!
This summertime special is limited to Friday and Saturday evenings. If you can't make it then, know that they also offer a Treehouse Lunch Adventure that has more availability. And of course, the aerial adventure itself — seven ziplines and two suspension bridges over the forested hills surrounding Beauty Bay on Lake Coeur d'Alene — happens every day of the week. Note: Participants must be at least 7 years old and weigh between 80 and 260 pounds.
2. Whitewater rafting on the Salmon River
Central Idaho's Salmon River takes the cake when it comes to the state's 3,100 miles of whitewater. It's also known as the River of No Return — which should provide sufficient mystique if your kids are waffling on the idea of paddling.
Many of the companies that run tours on the Salmon offer a family-focused itinerary, but ROW Adventures' Family Magic Rafting Trip actually requires that participants be accompanied by their children (minimum age of 5)! You'll spend four or five days exploring white sandy beaches, Indian petroglyphs, and old pioneer settlements, with meals provided and special activities offered for the kids.
You could also tackle a wilder upstream section with ROW's Middle Fork Salmon River trip in the Frank Church River of No Return Wilderness — a guaranteed thrill for older kids.
3. Getting off the grid in the Sawtooth Mountains
Roughly 40% — or 20 million acres — of Idaho falls into one national forest or another, with some 4.5 million acres designated as protected wilderness. With a backpack and a sense of adventure, it doesn't take long here to get off the beaten path and explore a deep forest trail or high mountain ridge, making lifelong memories in the process.
The Sawtooth Range near Stanley is one of the most popular adventure destinations in Idaho, and Sawtooth Mountain Guides has been helping families explore the area since 1985. They offer hiking and fishing trips as well as a full-on Alpine Kids Camp (for ages 12-16) — but you can also customize an adventure to fit your family's needs and schedule.
Exploring the area on your own is also definitely doable. Just check in at the Stanley Chamber of Commerce for maps and adventure tips before heading out. And get ready — with wilderness like this, your kids will be hooked for life.
4. Powering your way through Hells Canyon in a jet boat
Defining the border between northeastern Oregon and Idaho, the Snake River carves out the 7,933-foot-deep Hells Canyon, America's deepest river gorge. And we're not talking deepest by any small margin — it's nearly 2,000 feet deeper than a certain famous canyon in Arizona.
One of the best ways to ride the whitewater rapids of Hells Canyon is to power through them in a jet boat — first upstream, then turning around and hitting them again! Scout out a tour company like Killgore Adventures, a family-owned and -operated jet boat touring company that knows Hells Canyon like their own backyard.
5. Scaling the walls at City of Rocks
If going vertical is more your style, head down south to the town of Almo, near the Utah border in southern Idaho. The nearby City of Rocks National Reserve once served as an important signpost for migrants moving west on the California Trail. Today, it's rock climbers of all skill levels who hope to catch sight of these distinctive formations.
The Idaho Department of Parks and Recreation offers a Climbing Experience Program for adventurers just getting started. With climbs ranging from 30 to 600 feet, from moderately easy to extremely difficult, City of Rocks is a great place to introduce your kids — and your cousins and your parents — to the rock-climbing world.
6. Taking a horseback ride into the wilderness
Nothing captures the spirit of Idaho quite like exploring mountain slopes and open fields on horseback. A licensed Idaho outfitter will help your family safely explore Idaho's pristine wilderness areas, showing you trails they know by heart, and trips can often be customized to fit your needs and experience level.
In the town of Stanley, Mystic Saddle Ranch specializes in introducing beginners to wilderness trips in the Sawtooth Wilderness, while Pioneer Outfitters will take you into the neighboring White Cloud Mountains.
7. Mountain biking from one hot spring to another
Two more characteristics that set Idaho apart in the adventure category: exceptional mountain biking trails and glorious hot springs. And Escape Adventures has the perfect way to experience both at once, with their Idaho Hot Springs Intro Tour.
For five days, they'll guide your family on two wheels from one delightful hot spring to another through the Sawtooth backcountry in southern Idaho. And if cruising around hot springs isn't adventurous enough for you, check out their Idaho Hot Springs Multi-Sport adventure — six days of hiking, biking, and whitewater rafting mania. This one's a whole Idaho vacation in itself!