in paid partnership with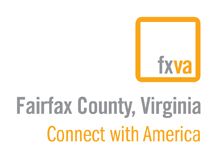 Many visitors to Washington, DC, opt to stay overnight in Fairfax County, Virginia, thanks to its convenient location between the District and Dulles Airport and its more affordable lodgings compared to the city. But don't overlook Fairfax County as a destination in its own right. Young families, in particular, will want to explore the region, where unique opportunities to experience the American story are paired with modern entertainment options that spell fun for children of all ages.
Get the kids ready for a trip (and some history lessons) they won't soon forget. Here's how to balance out the perfect vacation in Fairfax County.
Find fresh takes on American heritage.
Being George Washington
If you took a school field trip to George Washington's Mount Vernon during your own K-12 days and think you know what to expect, think again. Washington's colonial estate overlooking the Potomac River now offers many interactive ways to experience this historic figure and site.
Start by taking a tour of the house and grounds, and encourage your kids to talk with interpretive reenactors portraying George and Martha's family, friends, and staff — both hired and enslaved. In the museum, learn more about the people who lived here, and immerse yourselves in Washington's life as a founding father, businessman, farmer, and soldier in the Education Center's 4D Revolutionary War film and Be Washington exhibit. Wrap up your visit by stopping at the Mount Vernon Inn Restaurant and treating the family to 18th-century fare like the peanut & chestnut soup and a hoecake (a cornmeal pancake said to be Washington's favorite food). And no worries if you have a picky eater — there are more modern offerings, too, like cheeseburgers and mac & cheese.
In 1787, Washington brought a camel to his estate to entertain Christmas visitors, and this tradition returns each holiday season with the arrival of Aladdin the Camel. If you come during the colder months, your kids will be fascinated by this unexpected, incongruous resident!
Even better American aviation and space history
The National Air and Space Museum in DC has limited room, so the Smithsonian keeps some of its biggest and coolest aerospace artifacts in Chantilly at the National Air and Space Museum's Steven F. Udvar-Hazy Center, known locally as the Air and Space Museum Annex. Here, your family can walk amidst historic aircraft like the Enola Gay, the SR-71 Blackbird, the Concorde, and spacecraft like Space Shuttle Discovery. Fun fact: This shuttle made its way to the museum bolted on top of an airplane.
And there's much more to do than gaze at planes. You can surround yourselves with American aviation and spaceflight history in the IMAX theater (at 86 feet wide, it's the largest IMAX screen in northern Virginia). Kids will love pretending to be a combat jet pilot in a flight simulator or an astronaut on a virtual reality spacewalk. And the 360-degree observation tower gives you and your crew the opportunity to watch planes take off and land at Dulles Airport. With all the hands-on educational programs, experiences, and stories, kids are sure to come away with a deeper appreciation for the wild blue yonder.
Encountering early America
Give your little ones a chance to experience rural American life from the early 1900s at Frying Pan Farm Park, a dairy-farm-turned-county-park in Herndon. Think riding a horse, milking a cow, going on a wagon ride, and meeting farm animals like chickens, sheep, pigs, goats, rabbits, peacocks, and more. The park also features a 1920s-era carousel and a country store.
And, if you've ever seen the President pardon a turkey at Thanksgiving and wondered where the bird went to live out its golden years, it may have been sent either here or to Mount Vernon. Up until recent years, pardoned gobblers made their way to these two historic spots after being spared by the commander-in-chief.
But also: Make time to play.
Opening the door to a great show
Take in a show geared toward kids at the only US national park dedicated to the performing arts. For more than 50 years, Wolf Trap National Park for the Performing Arts in Vienna has showcased world-class acts from around the globe, and the Wolf Trap Children's Theatre-in-the-Woods brings interactive, engaging performers of all types to its outdoor stage.
Check the calendar to see what's playing during your visit, or plan your trip around a particular event. Performers this summer include a Thai dance company, Spanish-language musicians, a Lakota hoop dancer, a musical theater troupe, and puppeteers.
An escape for the kids (or from the kids…)
Escape rooms can be found all over, but many of them were created with adult visitors in mind. Escapology not only features games for players ages 7 and up but also offers adult-free Kid Mode games, exclusive to players ages 7 to 14.
If you opt to enjoy an adventure as a family, consider the Lost City game, where players take on the quest of a treasure hunter who disappeared while exploring an abandoned temple. If the kids want to play a game independently, the adults can check out the other dining, shopping, and entertainment attractions in the surrounding Fairfax Corner shopping plaza.
Channeling your inner Tarzan
Challenge your family with an aerial adventure that takes you up to 50 feet in the air. Swing, climb, balance, and zip from element to element at Go Ape, a seasonal treetop obstacle course in Springfield. Experiences range from one to three hours in duration, and you can choose the course that seems most appropriate for your family's interests, skills, attention span, and willingness to try something new.
For an extra challenge, opt for the thrilling Nights at Height adventure, which runs after dark along a course with 30 obstacles.
Getting a sky-high perspective
Cap off your trip to Fairfax County with a visit to a park in the sky. Located 10 stories up on top of the Capital One Center in Tysons Corner, The Perch is a 2.5-acre open space featuring an outdoor amphitheater with regular live entertainment as well as a games plaza, dog park, public art displays, and, most interestingly, a couple of food trucks that were craned up to this rooftop village green. Mom and Dad can imbibe fresh pours from the onsite biergarten while the kids try their hand at mini golf or bocce ball.
Fairfax County played a central role in the creation of the United States of America, and it's still a thriving destination today. You can pair a visit here with a trip to DC or come specifically to experience these and other regional attractions. In either case, you'll all return home with a new appreciation for the American experience of yesterday and today.