King Kamehameha's Kona Beach Hotel Offers Adventures and History on Hawaii's Big Island
Having been recently renovated in 2020, Courtyard by Marriott's King Kamehameha's Kona Beach Hotel features 455 contemporary guest rooms and suites with awe-inspiring seaside sights, an infinity pool, oceanfront dining options, and an on-site day spa featuring activations like daily sunrise yoga. It's also the site of the #1-rated luau on the Big Island. This resort's goal is to be less of just a place to stay and more of a "vacation experience," and on a recent trip to the property, it lived up to that mantra.
We hope you love King Kamehameha's Kona Beach Hotel! Just so you know, Matador may collect a small commission from the links on this page if you decide to book a stay. Listed prices are accurate as of the time of publication.
Travelers can find King Kamehameha's Kona Beach Resort on the Kamakahonu Bay along 13 idyllic beachfront acres hosting opportunities to sail, kayak, scuba, and paddleboard, or even try out the authentic IRONMAN® World Championship Swim Course, which runs alongside the pier. It's the site where the IRONMAN® World Championship is hosted each year in October and is set in an overall fantastic location on the end of the Kona Beach promenade just minutes of walking distance between coffee shops, restaurants, and entertainment in the village.
Guests can set this as their home base to explore the west coast of the Island of Hawai'i in the village of Kailua Kona which is filled with historic cultural sites, coffee farms, and a vibrant drinking and dining scene.
On Hawaii's Big Island,  King Kamehameha's Kona Beach Hotel honors the island's roots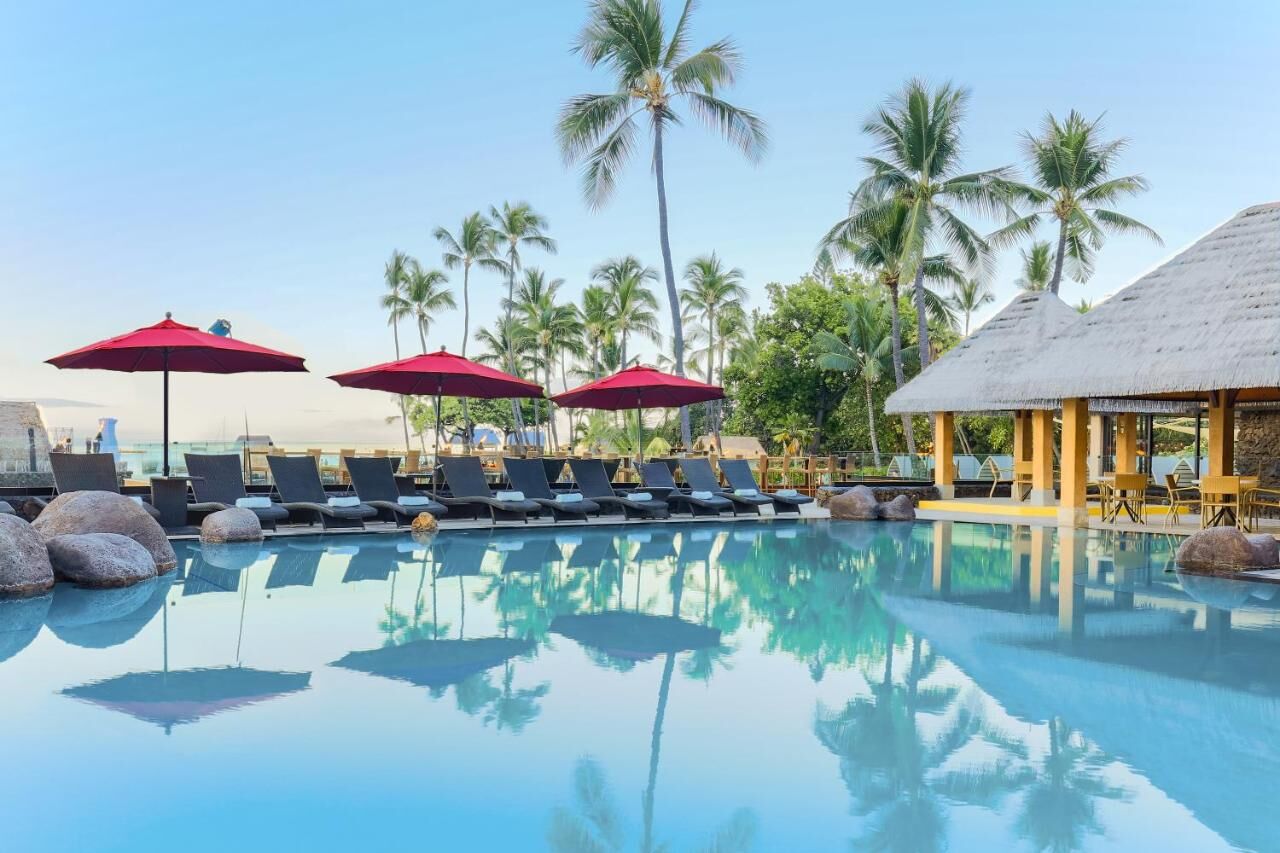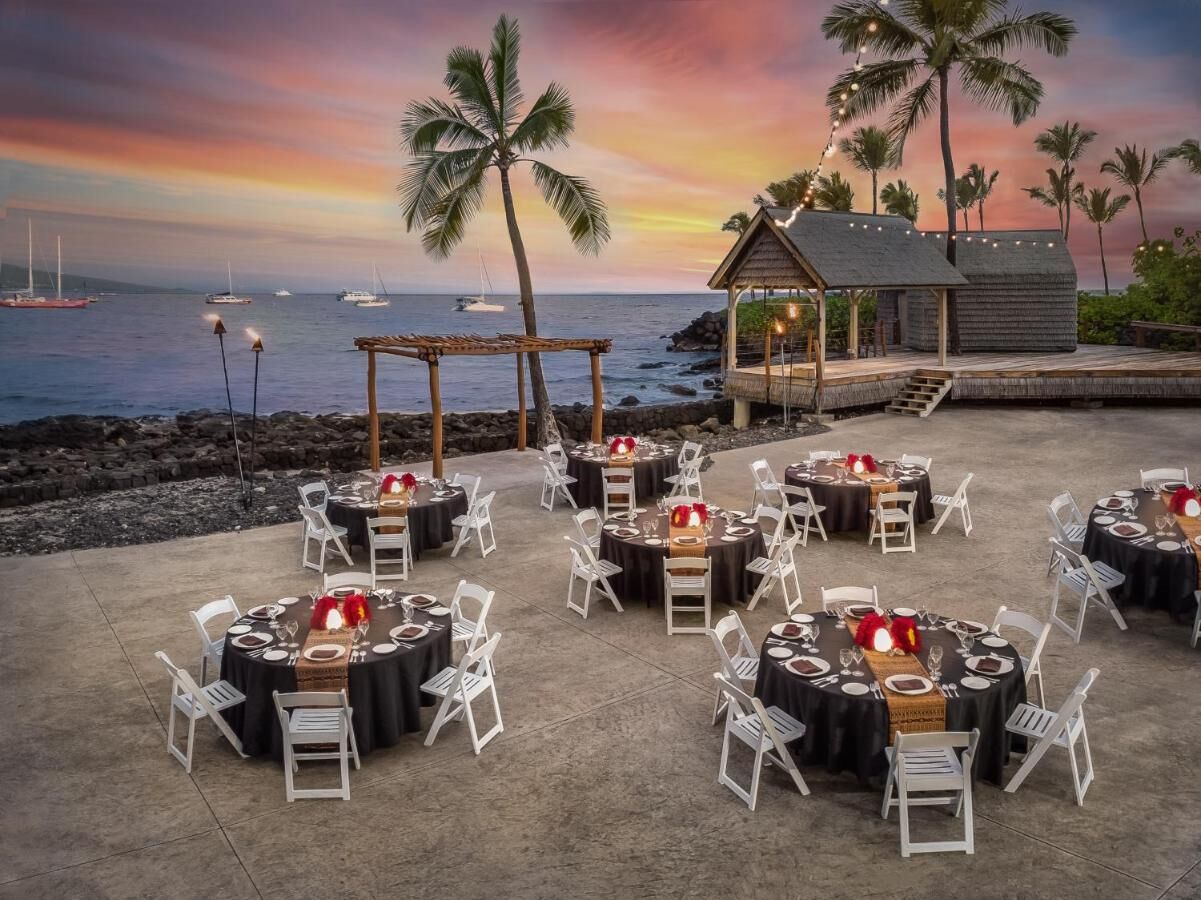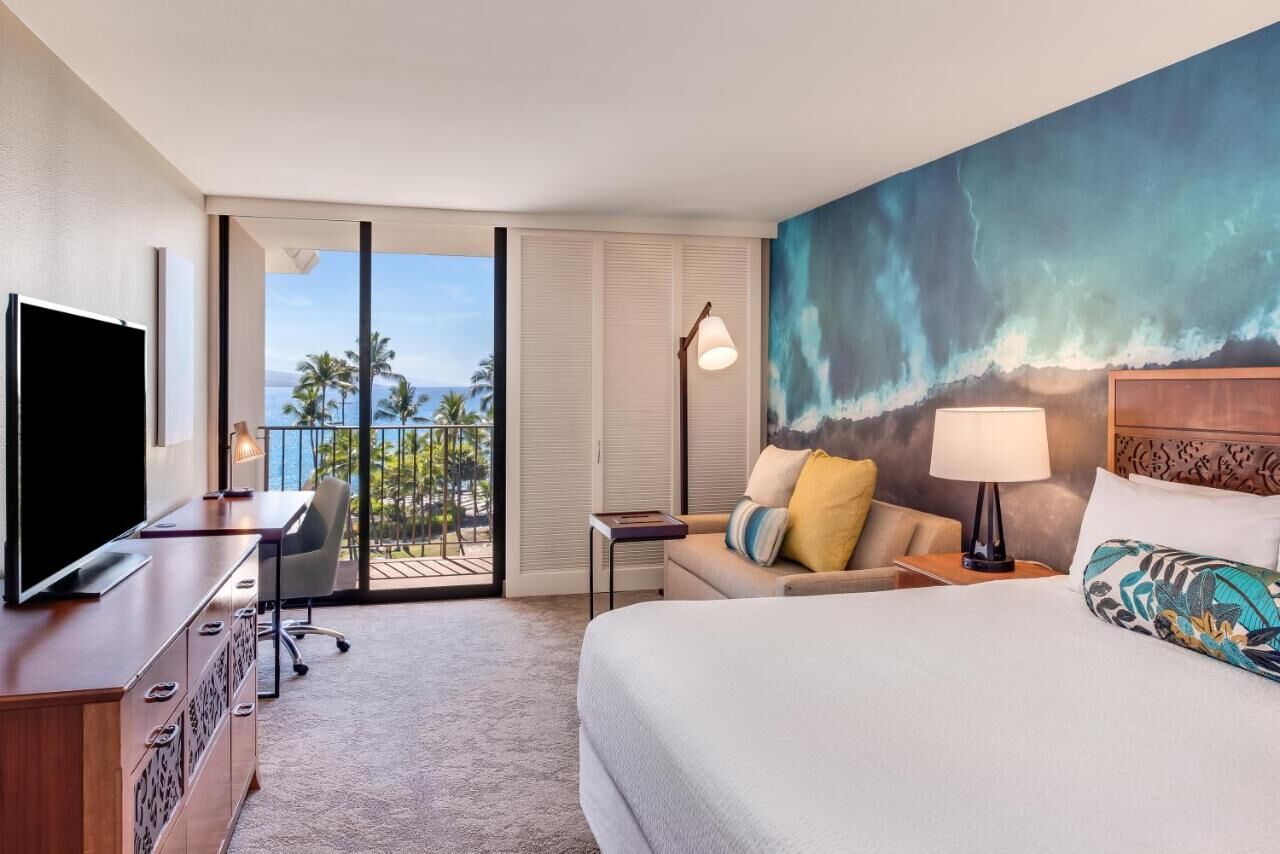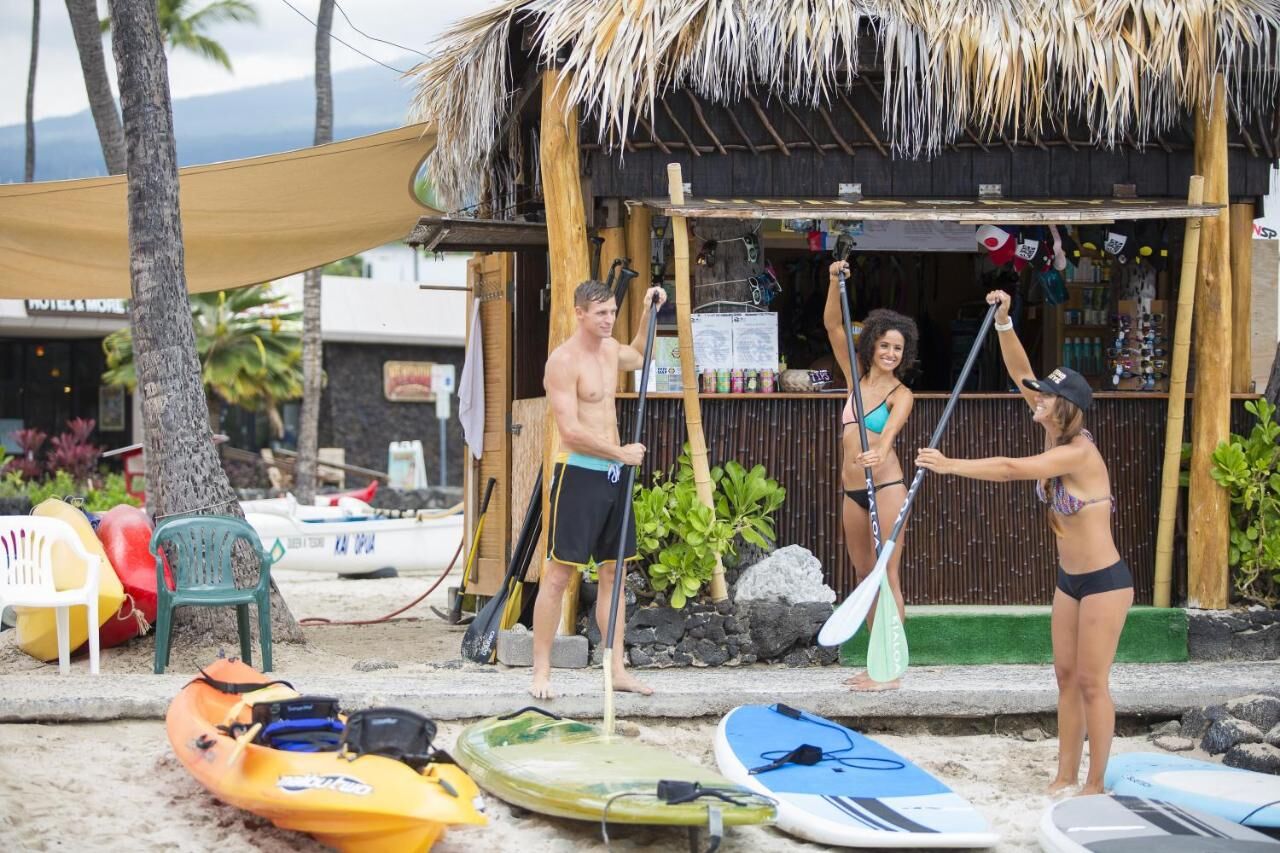 Even more fascinating — the site of King Kamehameha's Kona Beach Resort encompasses the land where King Kamehameha the Great peacefully resided and governed after uniting all the Hawaiian Islands under his rule. Here, he often met with the court and advised his heir. In 1819, the first missionaries arrived here and built the first Christian church in Hawai'i near the property. This is where the nightly luau celebration happens, to recognize this local history and the impact it had on Hawaiian culture.
Visitors should be sure to check out the Ahu'ena Heiau on-site which was reconstructed in the early 1800s by King Kamehameha the Great. The Ahu'ena Heiau is a National Historic Landmark, and today still stands as one of Hawai'i's most important cultural sites. Members of Kamehameha's council frequently met with the king here, to conduct matters of state for the kingdom. It's located next to the Luau Grounds and serves many purposes — including a structure dedicated to Lono, the Hawaiian god of peace, agriculture, and prosperity.
As this land is so historic, it's only fitting that the resort is practically a museum, as well. Throughout the property, visitors will encounter an endless array of history and culture — including over 40 works of art from renowned Hawaiian Historian and Artist Herb Kawainui Kane. Explore the range of portraits and other meaningful artifacts depicting locals' lives in the 18th century. Among these treasures are portraits of Hawaiian royalty including King Kamehameha the Great and Madame Pele. Guests can even reserve a spot on a weekly property cultural tour to learn more about the history and meaning of this significant area.
The King Kamehameha hotel is fit for the King it honors
As for accommodations, guests will enjoy a range of rooms inspired by the island setting — in all rooms and suites, guests will be delighted by "Kahakai," a stunning mural of Kona's famous volcanic coastline. There are 450 recently renovated, contemporary guest rooms, and five one-bedroom suites — each of which features stunning ocean views, vibrant decor, and upgraded amenities.
Additional guest room categories include oceanfront, partial ocean view, and balcony — with mountain view, one-bedroom suites, which feature separate living areas, two full bathrooms, two lanais with oceanfront views, a walk-in closet, and a pull-out sofa.
In the morning, stop by Menehune Coffee Company for Kona Coffee alongside a range of other refreshing drinks, smoothies, and baked goods. Billfish Poolside Bar & Grille overlooks the shores of Kamakahonu Bay and serves up a selection of local favorites including incredibly fresh seafood and tropical drinks. There's also the famous Ululani's Gourmet Hawaiian Shave Ice, which features some of The Big Island's most beloved sweet treats.
Outside, just steps from the resort, guests will enjoy direct access to Hawai'i's warm tropical waters including a Kona Boys watersports platform to rent kayaks, snorkel equipment, and stand-up paddleboards.
There are a whole host of outdoor adventure activities to enjoy including "sunrise yoga on the beach," which is hosted by the resort. Other outdoor activities include bocce ball, table tennis, foosball, and cornhole, along with two outdoor tennis courts and a Pro Shop. There are even running and biking trails that are also accessible along the front of the resort.
For those who seek a more "relaxing" experience, The Spa at Kona Beach Resort offers 1,500 square feet of spacious serenity — including four treatment rooms, a steam room, sauna, and locker and shower areas. The spa aims to use the energy of the land and the natural elements of the island to offer guests a special Hawaiian spa experience.
Book a signature treatment such as the "Ko'ele Massage" — which translates to "Treasure of the Sea," and use golden Ko'ele shells to release tension. There's also a "Mamaki Mud" body treatment which uses the healing properties of volcanic mud to draw out toxins and facials with extracts from pure fruit, florals, and active essential oils.
For those who want to host an event on-site, this property offers more than 28,000 square feet of indoor and outdoor event space — including meeting rooms and spaces that can accommodate up to 600 guests. Enjoy impressive views of Kailua Bay, stunning white sand beach sights, and iconic onsite luau performances.
No matter what kind of activities a traveler might be interested in experiencing, The King Kamehameha's Kona Beach Resort is a dynamic spot to enjoy a relaxing vacation or an active adventure in a fantastic location on The Big Island.
What did you think of this story?