in paid partnership with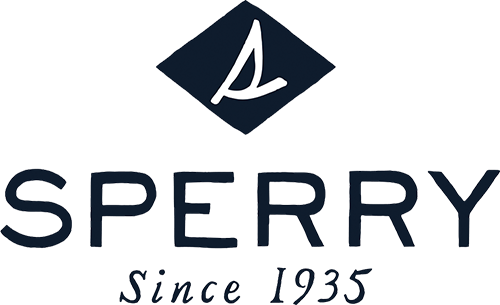 LITTLE BEATS HIKING ON THE COAST — the crashing of the water, the often dramatic rise of the land, the feeling of adventure. Following a path through green forest and over red rock. Camping out at night and dropping in on local villages; getting to know amazing people as you walk. Getting to know yourself as you walk.
Rebecca Solnit writes, "I like walking because it is slow, and I suspect that the mind, like the feet, works at about three miles an hour. If this is so, then modern life is moving faster than the speed of thought or thoughtfulness."
Here are some of the best hikes on the planet for slowing down. Most of them are located in very fine national parks, and they're all in equally incredible countries. Most require permits, and the waiting lists are often long. That's okay — all the more time to dream and prepare and get your kit ready, starting with the perfect shoes to take you on your adventure, shoes that can carry you across a variety of terrain — streams, sand, cliffs, ocean. We know just the footwear. The Sperry 7 Seas collection is defined by beastly traction and water-repelling mesh. In a word, they're totally rad. Here's where to break them in.
1. Kalalau Trail, Kauai, Hawaii, United States
It's been called one of the most dangerous hikes in the world, as well as the most beautiful. Running from Ke'e Beach along Kauai's gorgeous Nāpali Coast, the Kalalau Trail crosses five valleys before ending at the Kalalau Beach, where the path stops at a sheer cliff.
This is a narrow trail — perilously so in parts like the illustratively named "Crawler's Ledge" — so you'll need shoes with good grip. Along the way, expect giant waterfalls and sweet camping spots, ridiculously scenic mountain backdrops, and stunning, remote beaches.
Permit needed: Yes; permits from the Hawaii Department of Land and Natural Resources are required to camp, and to hike past Hanakapi'ai, even if you don't plan on camping.
Length: 11 miles each way / 2 days
2. West Coast Trail, Vancouver Island, British Columbia, Canada
Hiking the West Coast Trail is as close as it gets to falling into a Japanese watercolor painting without, you know, going to Japan. Starting in the surfer / logger town of Port Renfrew and running north through Pacific Rim National Park to Bamfield, this trail is basically the world's most epic assault course. You'll spend seven days ascending and descending dozens of mossy ladders (some are 30 feet high!), crossing rivers and streams bridged by some of the most massive cedars on the planet, slip-sliding over giant boulders, and camping out under the stars.
These are 47 hard-won, beautiful miles through BC's temperate rainforest. And yes, black bears and wolves live here, but so do hummingbirds and bald eagles and, out in the crashing Pacific, gray whales and orcas.
Permit needed: Yes, through Parks Canada. Book ahead — or try your luck on the standby list.
Length: 47 miles / 7 days
3. Skye Trail, Inner Hebrides, Scotland
Its Old Norse name translates to Cloud Island, which perfectly captures the Zen-like dreaminess of Skye and its lochs, mountains, and moors blanketed in purple heather. There are also red deer, golden eagles, sheep. So many sheep.
From gentle strolls along the coast to epic walks through the Cuillin Range, hundreds of great walks crisscross the region, but the biggest, the baddest, and the best is the unofficial Skye Trail. It runs south to north along white sand beaches, under the shadow of Britain's most epic mountain ranges, and past the desolate ruins of villages abandoned during the Highland Clearances. The trail isn't waymarked, so bring a compass, a really good map, and watch out for the peat bogs!
Permit needed: No. Also, wild camping is legit in Scotland.
Length: 79 miles / 7 days
4. Otter Trail, Garden Coast, South Africa
The oldest official hiking route in South Africa, the physically demanding Otter Trail runs from Storms River Mouth to Nature's Valley, hugging the coastline of Tsitsikamma National Park. For five days you'll be met with waterfalls, freshwater pools, and crystal clear streams as the ocean thunders next to you.
As you hike through the dense forest, look out for wildflowers and myriad varieties of fungi. Listen to birdsong and keep an eye out for the Cape clawless otter. Sleep in wooden beach cabins and spot dolphins in the surf. And for all that wildlife watching, bring binoculars to go along with those Sperrys.
Permit needed: Yes, through South African National Parks. You'll want to book a spot about a year in advance.
Length: 27 miles / 5 days
5. Great Ocean Walk, Victoria, Australia
Starting a couple hours west of Melbourne, the Great Ocean Walk is all about wandering along clifftops and across perfect, sandy beaches between Apollo Bay and Glenample Homestead. Before ending at the iconic Twelve Apostles formations that jut out to sea, watch for koalas, wallabies, and kangaroos, as well as whales and fur seals. And if you find you don't want to stop at Glenample, keep heading west to Warrnambool. Why? Fairy penguins. Fairy. Penguins. They hang out on Middle Island, and you can walk out to meet them at low tide.
Make this trek as relaxed or as hardcore as you like. Dip in and out of the trail on day trips, or do the whole thing in one go. Stay at the seven campsites spaced every 6-9 miles along the track, or spend your nights in Otway National Park's modern eco-lodges.
Permit needed: Yes; register with Parks Victoria, and book your campsite in advance.
Length: 65 miles / 8 days
6. Jeju Olle Trail, Jeju Island, South Korea
Subtropical Jeju Island is home to volcanoes, Buddhist temples, more tangerine trees than you've ever seen, and the coolest free-diving grandmas. You heard that right — haenyeo ("sea women") spend hours at a time diving for abelone, octopuses, clams, and seaweed to sell, and they do so well into their 80s. Look out for Haenyeo Hoetjip (해녀횟집) restaurants for a seafood barbecue on the beach that comes with abundant banchan side dishes — kimchi, wobbly hunks of tofu, sesame leaves, and lettuce to wrap your grilled fish in.
Hiking really is a way of life in South Korea (hiking poles and visors, everywhere!), so think of the Jeju Olle Trail as the ultimate cultural immersion. You can join the route right from the island's airport. From there, there are 21 connected, numbered main routes and five sub-routes that circle the coast and lead adventurers through idyllic villages, beaches, farms, and forests.
Visors and hiking poles optional. Sperry shoes that rock all kinds of terrain — vital.
Permit needed: No
Length: 262 miles / 27 days