in paid partnership with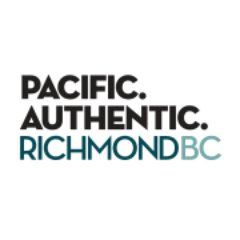 Here are a couple fun facts about Richmond, BC: Around 75% of the population of this city just south of Vancouver is of Asian descent, with over 50% identifying as ethnically Chinese. No wonder, then, that Richmond is recognized globally for its convergence of diverse cultures and has been lauded by Eater as one of the best places in North America for Chinese cuisine.
Not only that — Richmond is also well known for its agriculture (200 local farms provide fresh produce in the area, and berry picking is big here) and seafood (the city is home to the largest small-craft commercial fishing fleet in Canada). All of this feeds into a fusion of fresh fare that you'll find at more than 400 Asian restaurants sprinkled throughout the city. Chinese food is only the tip of the iceberg.
For a true taste of Richmond, skip the sit-down restaurants and make for the largest outdoor market in North America — the Richmond Night Market — where you can dine around the world in a single evening. Founded by entrepreneur Raymond Cheung in 2000, the market began in a small parking lot and has since evolved into a massive success, now recognized as the largest Asian night market outside of Asia, welcoming more than a million visitors per year.
The Night Market unifies small food businesses from all backgrounds, and the variety is endless — more than 110 food trucks and booths serve over 600 different bites and bevies. This year, new global cuisines have been added to a long list of food choices, including delicious dishes from Indonesia, Türkiye, and Mexico. Plus, an annual theme elevates an eclectic mix of lively offerings to create an unforgettable and upbeat evening of food, drink, and live entertainment.
From the best places to stop once you're inside to how to skip the line, here's all you need to know to make the most of your visit to the Richmond Night Market.
Lock in your trip logistics and jump the queue.
Find it:
8351 River Road, Richmond,
one block from Bridgeport Station on the Canada Line
When to go:
April 28 – October 9, 2023
Parking is free but very popular due to the event's high attendance, so a nearby spot can be hard to come by. Instead, consider taking public transit. The Night Market is only one block from the Bridgeport Station of the Canada Line SkyTrain, Richmond's elevated subway system that runs between downtown Vancouver and Vancouver International Airport.
When you arrive, skip the long-stretching lines with a Zoom Pass, which gives you priority entry and access to cost savings once you're inside. For only $35, you score five separate visits to the market, and the pass is transferable so you can share the perks with your favorite people. Otherwise, individual visits cost $8 per person, with seniors (60+) and children (under 7) getting in free.
Booths at the Night Market accept cash only. While ATMs are available onsite, you might encounter a long wait, so come prepared.
The Richmond Night Market is open 7pm to midnight on Fridays and Saturdays, and 7pm to 11pm Sundays, from April 28 through October 9, 2023. For event updates, entertainment lineups, and more, be sure to follow the Richmond Night Market Facebook Page, where the most current event details are shared regularly.
Choose your bites wisely (but there are no wrong decisions).
The food stalls are the biggest draw, but with so much variety spread across more than 18 acres of market, the biggest challenge can be choosing what to eat first. Upon arrival, be sure to look for the large sign that posts the top 10 most popular vendors of the month, and begin by working your way through that list. But don't stop there, because there are many more flavors to discover.
From Bajan jambalaya and deep-fried bao buns, to bubble tea and mochido donuts — the sweet and savory selections are endless. The tasty tornado potatoes ("rotatoes"), savory sushi tacos, and handcrafted rolled gelato are popular choices from years past. This year, churros and butter beer make their debut, adding Mexican cuisine to a long list of new offerings. Delectable dishes from Indonesia and Türkiye will also be bringing new flavors to the festivities this summer.
Shop and play between tastings.
It's not only about the food at the Night Market. Handmade goods, quirky keepsakes, and chic clothing and accessories are sold by local vendors throughout the site. And play structures — including a giant bouncy castle, amusement park rides, and a games area — will keep you busy between bites.
Headlining the nightly entertainment are performances on the 50-foot stage. Expect a diverse lineup of live music and dance ensembles, martial arts displays, and more.
Rest and digest so you can repeat tomorrow.
After a night of libations and lively entertainment, head to a nearby hotel for after-party drinks and a good night's sleep. Versante Hotel, Richmond's only boutique hotel, is a 7-minute stroll from the Night Market and is stocked with fluffy beds in rooms featuring bold colors and big windows. The hotel houses Alaia, a chic champagne, sake, and caviar lounge — which also happens to be the perfect pregame spot before you head out for the market tomorrow. And a late-morning brunch at Bruno, also found onsite, is the best way to wrap up your visit to Richmond. The Bruno Breakfast Experience for Two includes a platter of the best brunch dishes served with bubbly mimosas.
The River Rock Casino Resort is also nearby, just 4 minutes on foot from the Night Market. A great family-friendly option, the resort has spacious rooms, an incredible indoor pool (complete with water slide), and a spa. If you're up for slots, the onsite casino is the largest in the province. Several food options are also available, including a late-night food court (Chopsticks Noodlehouse is open till 3am), an expansive buffet, and an award-winning Cantonese seafood restaurant.
Wherever you stay on your visit to Richmond, make sure you book a few nights. The Night Market, after all, holds days' worth of culinary adventure.