The Most Romantic European Destinations To Visit if You Both Love Solitude
Everyone has their own ideas about what's romantic and what's not. But if there's one thing we can all agree on, it's that hordes of selfie-stick-holding tourists does not spell l'amour. When you head off on vacation together, choosing somewhere quiet means you can focus on each other instead of getting distracted (and exhausted) by jostling crowds. It also means that you can enjoy the best beach and sunset spots without loud music, rowdy bachelorette parties, and shrieking kids ruining your peace. So if you want relaxation and seclusion to play a starring role in your next trip away, here are the most romantic European destinations to visit if you both love solitude.
We hope you love the romantic European destinations we recommend! Just so you know, Matador may collect a small commission from the links on this page if you decide to book a stay.
1. County Donegal, Ireland
If deserted moors, fir forests, and swaths of empty coastline sound like your cup of tea, then turn your attention to County Donegal. The best time to visit is November through March when the local holiday-makers have packed up and left, and the pubs are empty save a local or two (and the ubiquitous pub dog, of course). You'll find plenty of affordable accommodations, but for maximum peace and quiet, choose a traditional stone cottage with mountain views — bonus points if you get one with a cozy, wood-burning stove. Add Glenveagh Castle to your to-do list and channel your inner Gandalf with a wander around the abandoned church at the foot of Mount Errigal. If you find yourself in need of a little human company after all that time on the moors, Nancy's Bar in Ardara does the best Irish Coffee for miles around.
Where to stay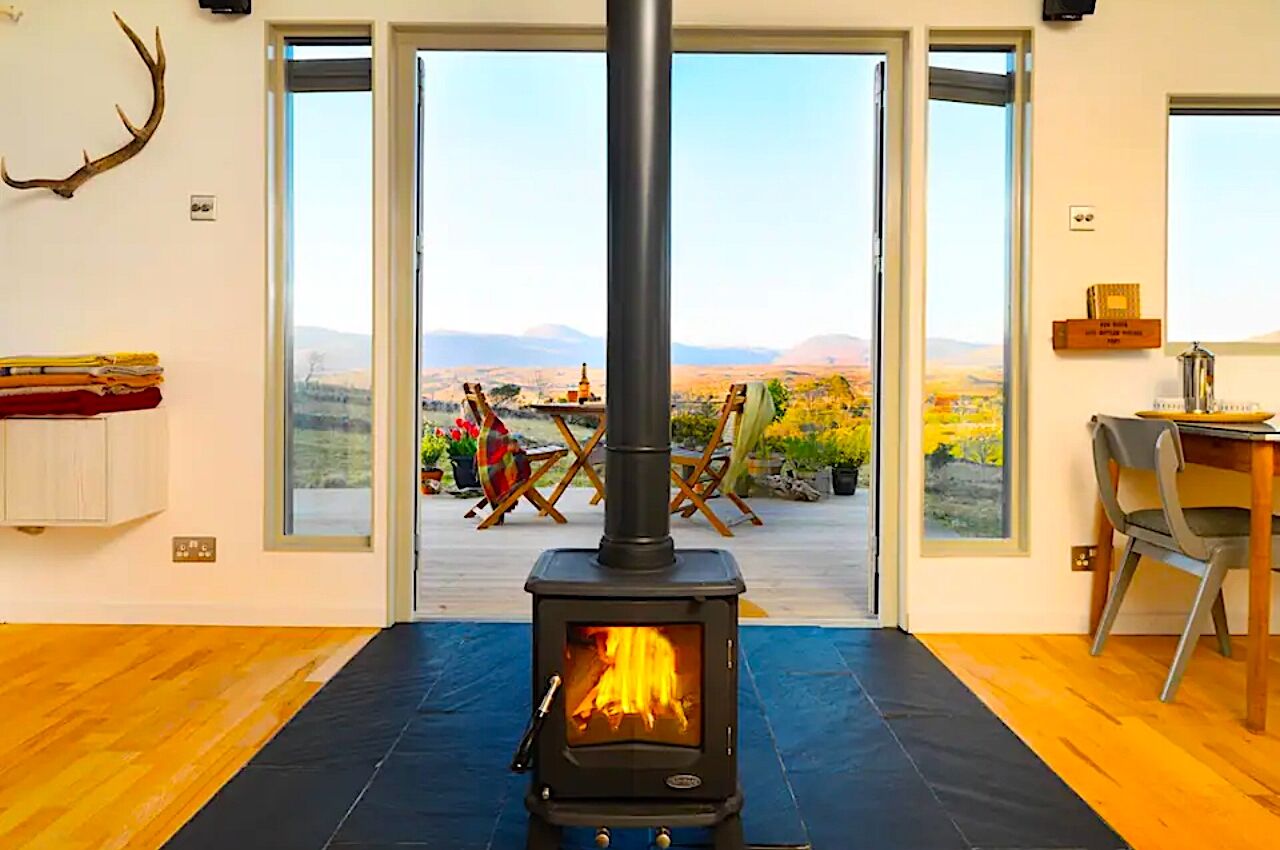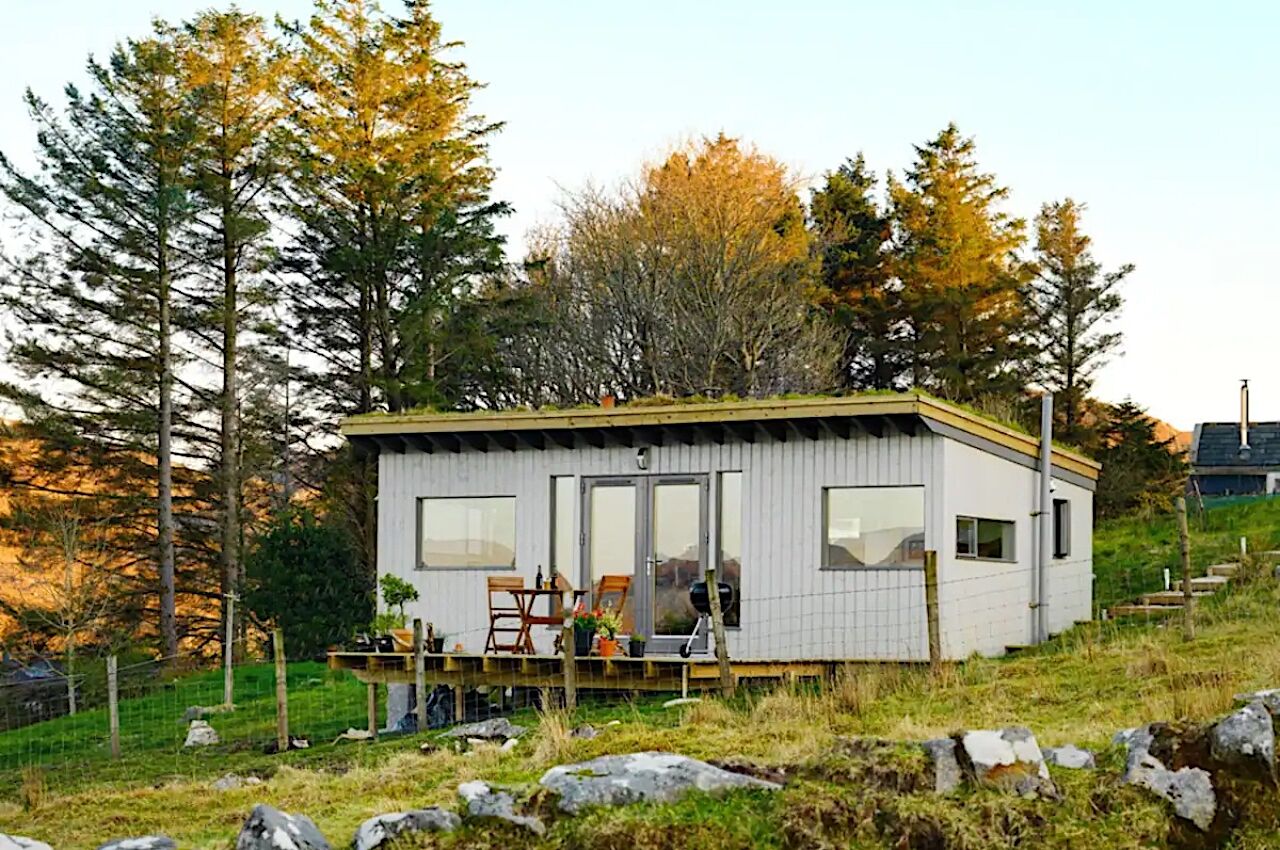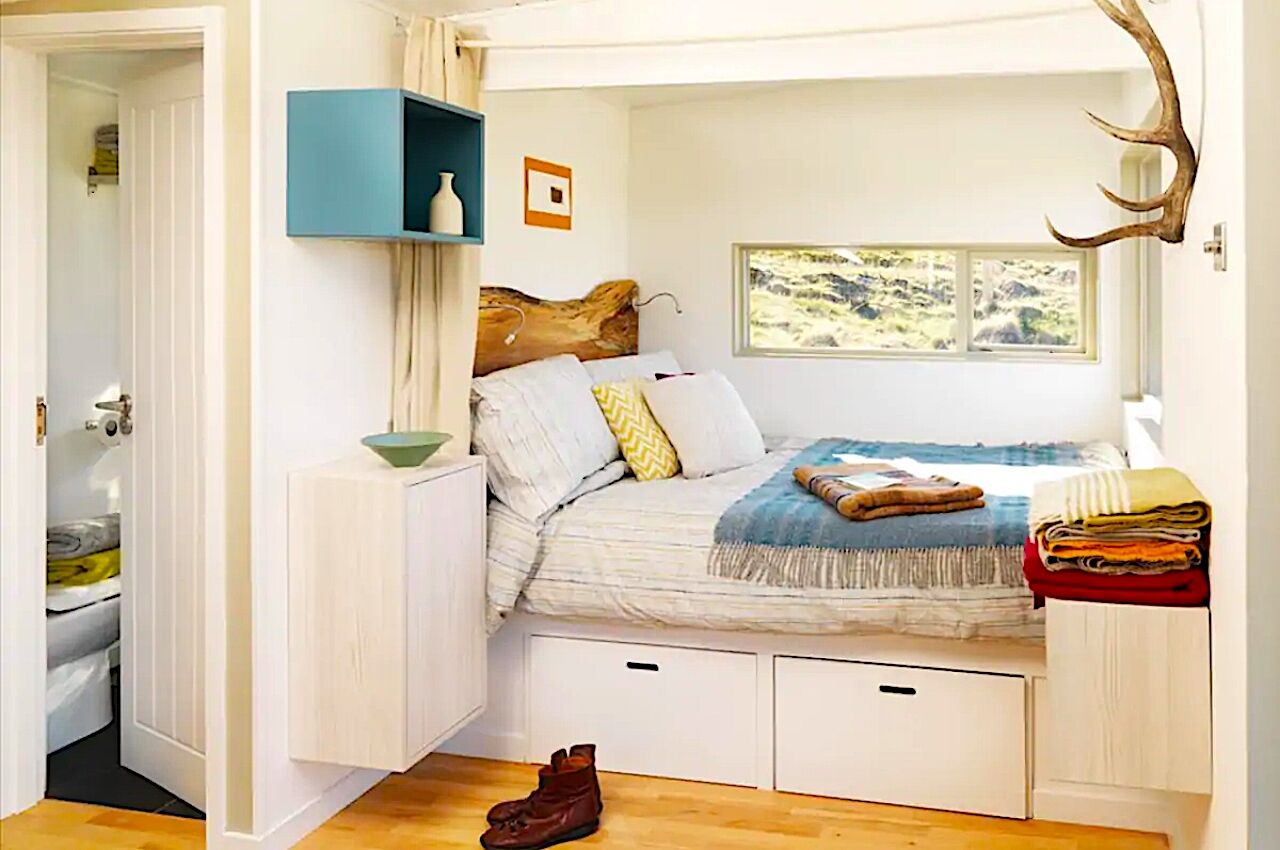 This cozy cabin on Airbnb is a perfect hideaway in Donegal. A romantic wood-burning stove sits in the center of the cabin and an alcove double bed adds a little more charm to this idyllic rental.
2. Košice and the Tatra Mountains, Slovakia
Tourists are a rare sight in East Slovakia's largest city — something that's all the more surprising when you consider the cheap eats, even cheaper beer, and beautiful old quarter, a colorful mashup of baroque buildings, cozy coffee shops, and Gothic monuments. Most of the city's sights are concentrated along the town's central street and shouldn't take you more than a few hours to explore. After you've had your fill of dumplings, beer, and sightseeing, hop in a hired car and drive out to the nearby Tatras mountains for a couple of days. The best time to visit is in late spring when the snow has melted and the hills are full of wildflowers. For maximum solitude, visit during the week to avoid weekend day-trippers from the nearby towns and cities.
Where to stay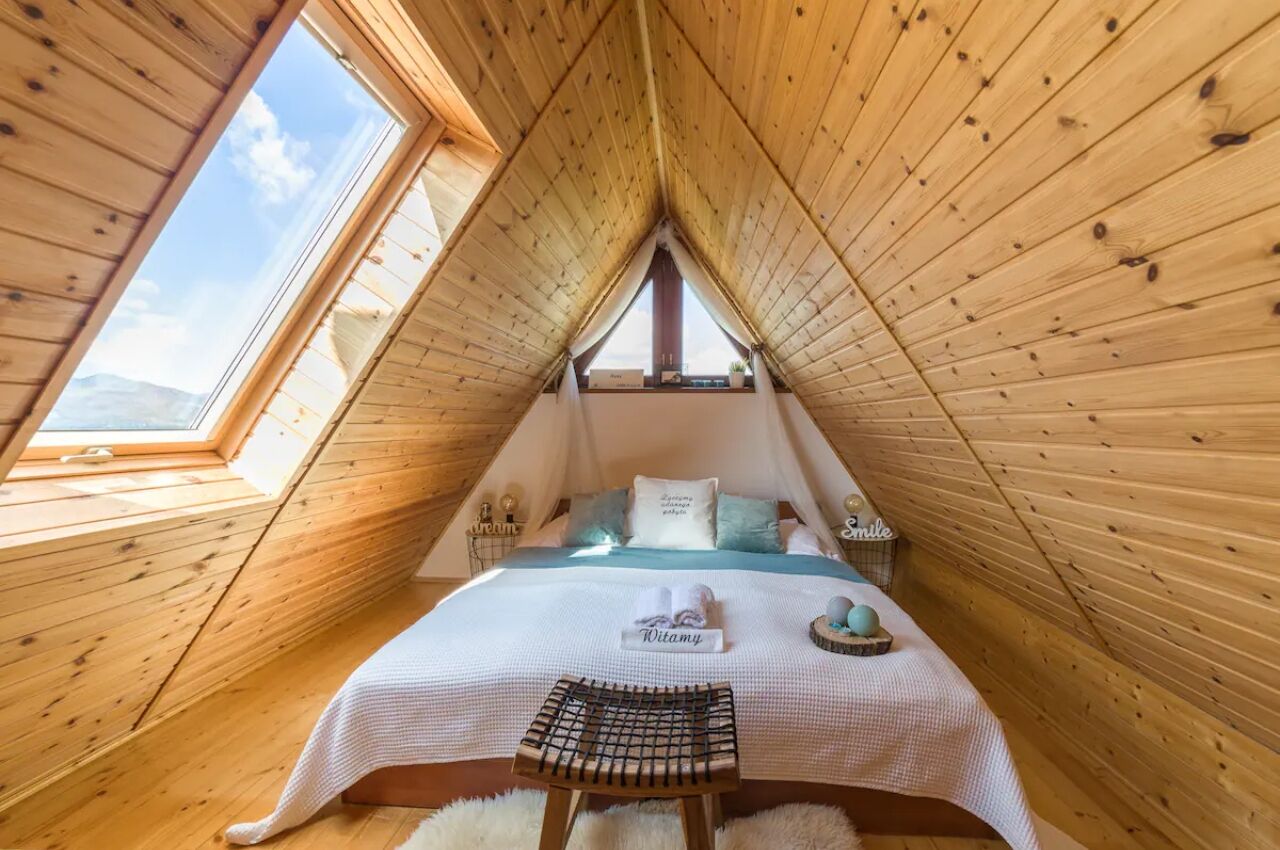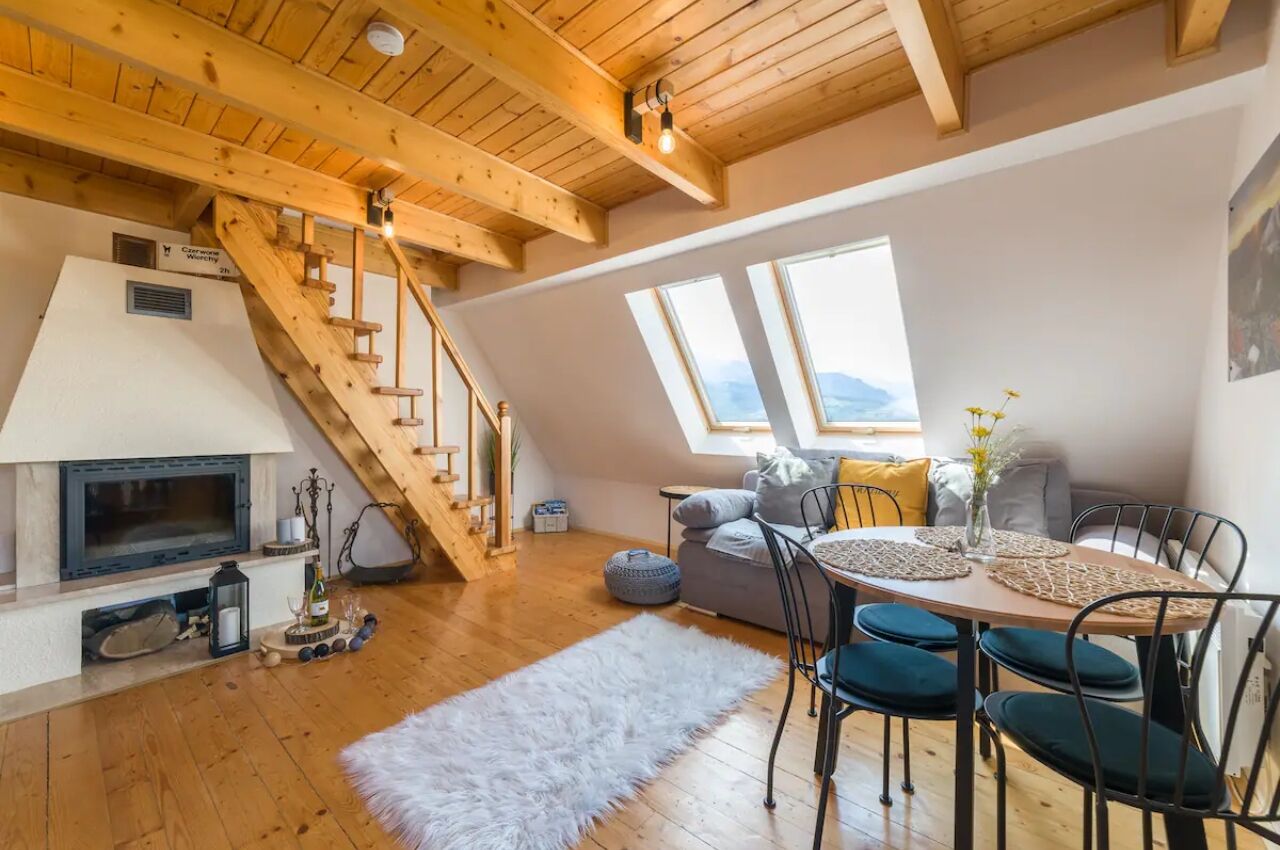 With a panorama of the Tatra Mountains, this house is about remote as you can get in the region. It sits over 1000 meters above sea leave and comes with all modern amenities and the added bonus of a sauna and barbeque.
3. Faroe Islands, Denmark
The Faroe Islands have become something of a holy grail for off-the-beaten-path enthusiasts, and it's easy to see why: Sat in the North Sea halfway between Iceland and Norway, this collection of wild and windy islands has otherworldly scenery that's equal parts majestic and bleak. There are wave-battered cliffs, treeless moorlands, and black basalt dunes to explore, and the painted wooden houses are like something out of a fairytale. So why is it still so quiet? Well, first, the islands are expensive to fly to. And secondly, the weather default is windy, wet, and cold (summers generally hover around 54°F), which puts some people off. But if you're ok with wrapping up warm then you'll be rewarded with human-free fjordland walks and plenty of peace and quiet. Plus, the cooler climate offers plenty of opportunities to snuggle up together by an open fire.
Where to stay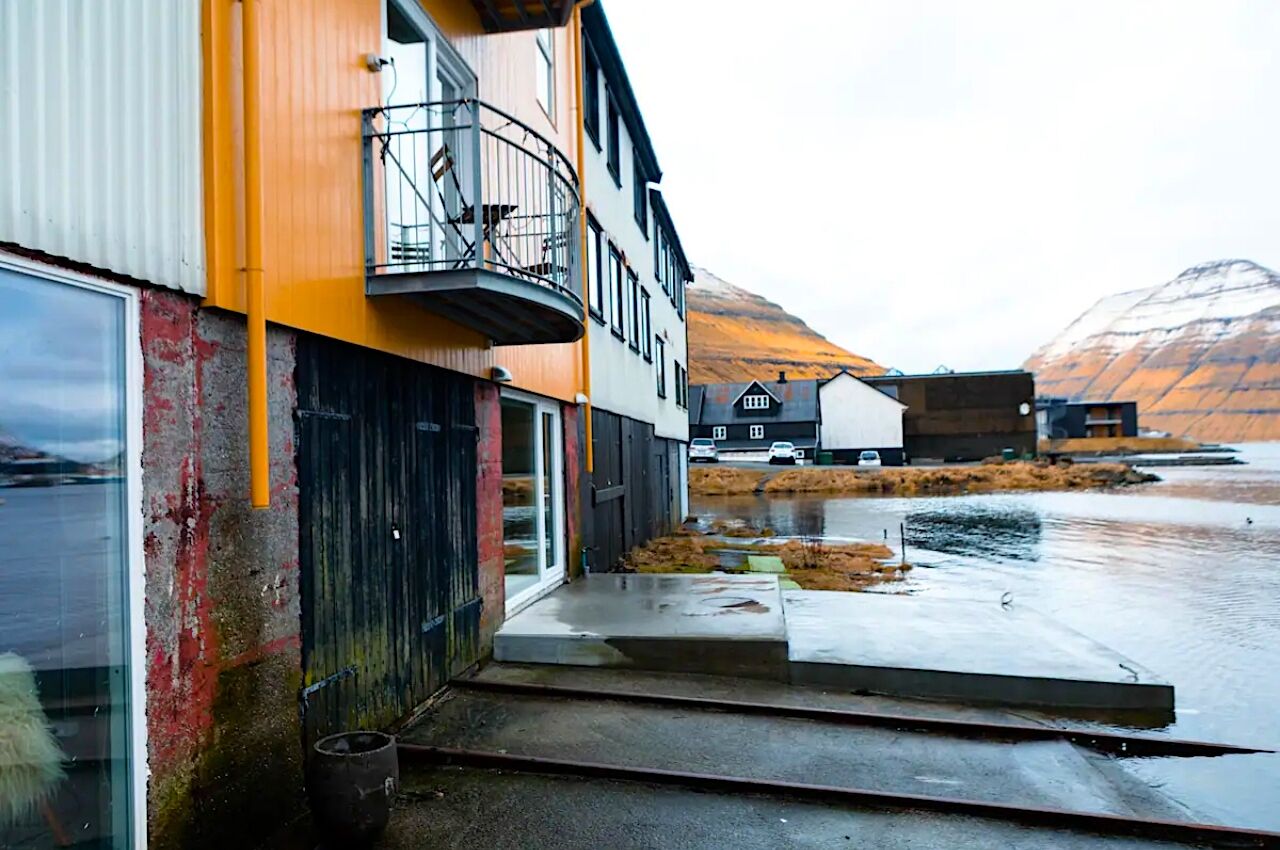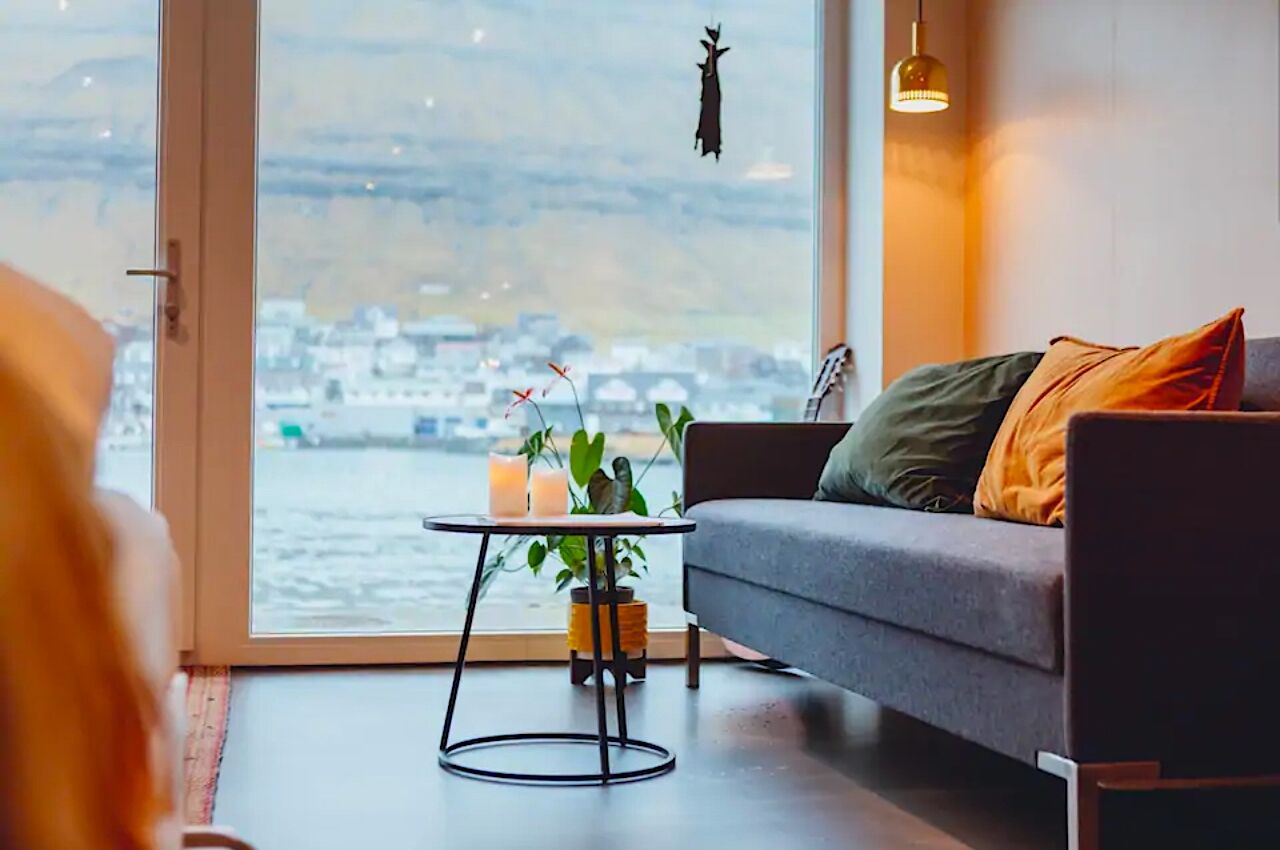 This charming yellow boathouse is located in Klaksvík's center. Situated on the edge of the water, you can sit with the doors open and watch the ducks and the bustling city shore.
4. Cauterets, French Pyrenees
Spring or autumn is the best time to visit because the snow has melted, and the families and skiers have packed up and left. Solitude-lovers heading here during the shoulder seasons will be rewarded with quiet mountain trails and a spot at the best lakes, without screaming kids and whining drones polluting the airspace. Many of the villages and towns are ski resorts, which means shops and bars either shut up early or stay closed entirely during shoulder season — so be prepared for a ghost town vibe after sundown. That said, you should be able to find more than a couple of places serving fondue, raclette, and wine — plus the smaller crowds means you should be able to get a cozy table for two without booking.
Where to stay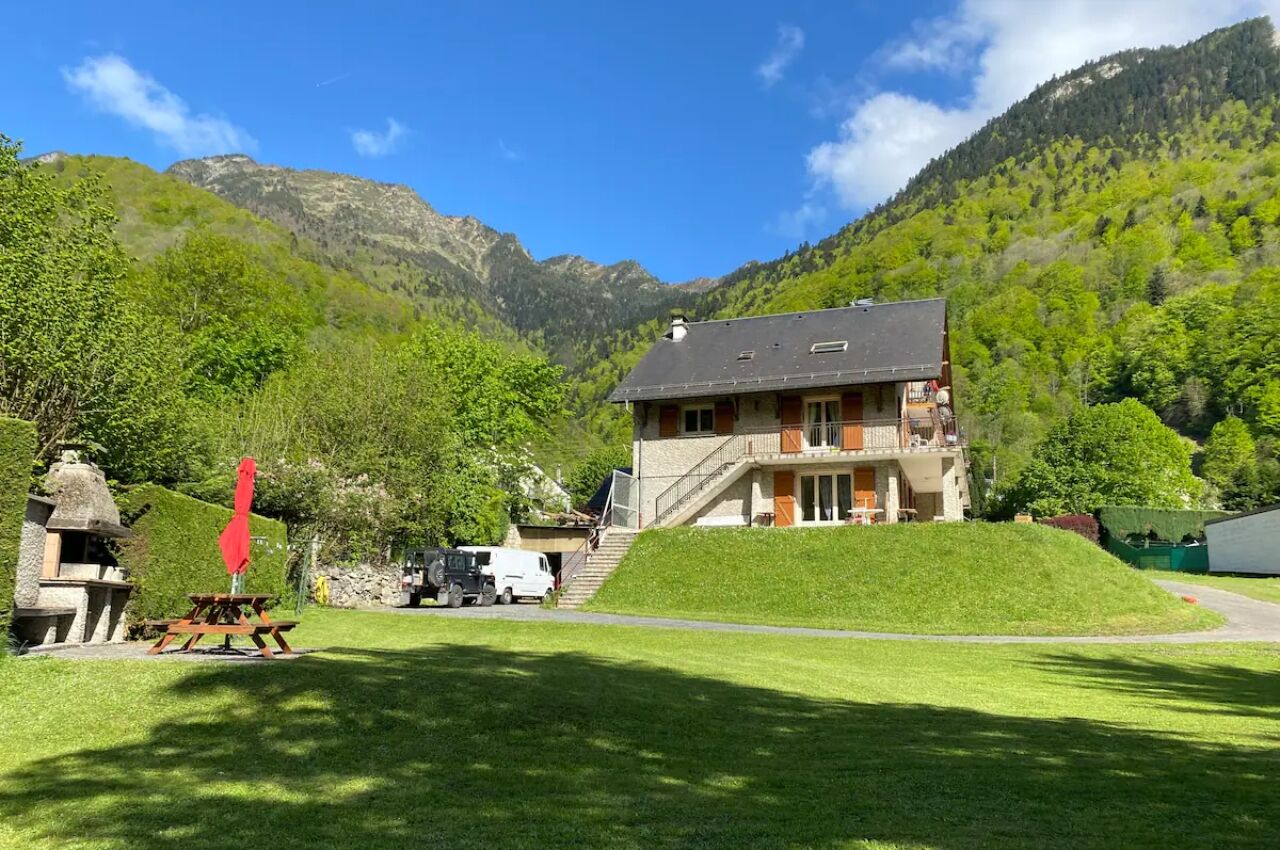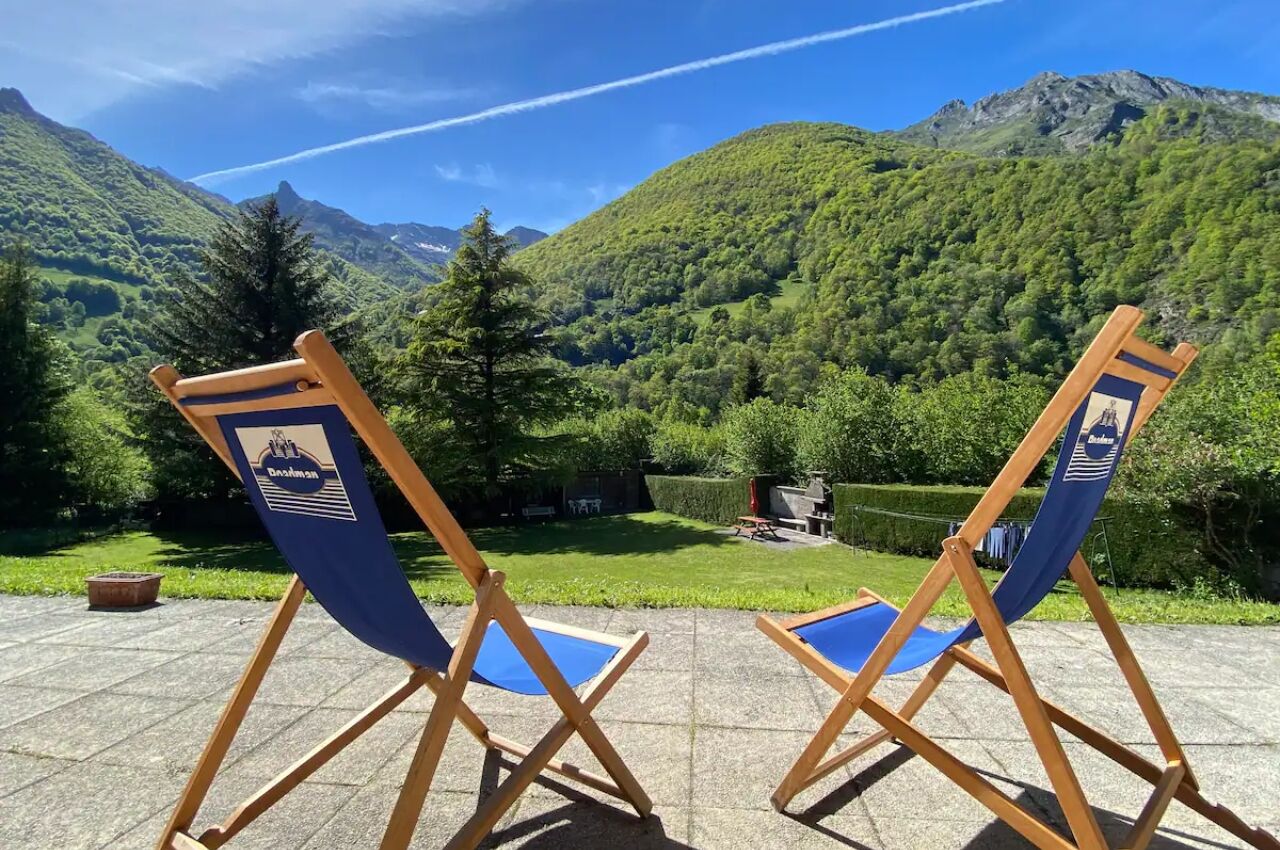 This cozy chalet in Cauterets is a great base for exploring the region. It comes with everything you need for a mini-break, modern amenities, a fully equipt kitchen, including the vitally important raclette and fondue pot.
5. Favignana, Sicily
Solitude-lovers have a love-hate relationship with beaches: The prettier they are, the more crowded they are, which usually means some kind of compromise needs to be made. Not so with Favignana, a teeny island 12 miles off the coast of Sicily. Not only is it quiet people-wise, but it's almost car-free. Rent a bike and spend the day stopping off at any cove that takes your fancy for a secluded swim (the electric-blue water of Cala Rossa is a must-see). All but one of the beaches are pebbly, so bring sea shoes for clambering over the rocks and watch out for prickly sea urchins, which sometimes cling to the sea bed. These islands are all but deserted in the warm late spring and early autumn, but, as with most coast destinations, avoid visiting from late June to August when the local schools close, and families flock towards the ocean.
Where to stay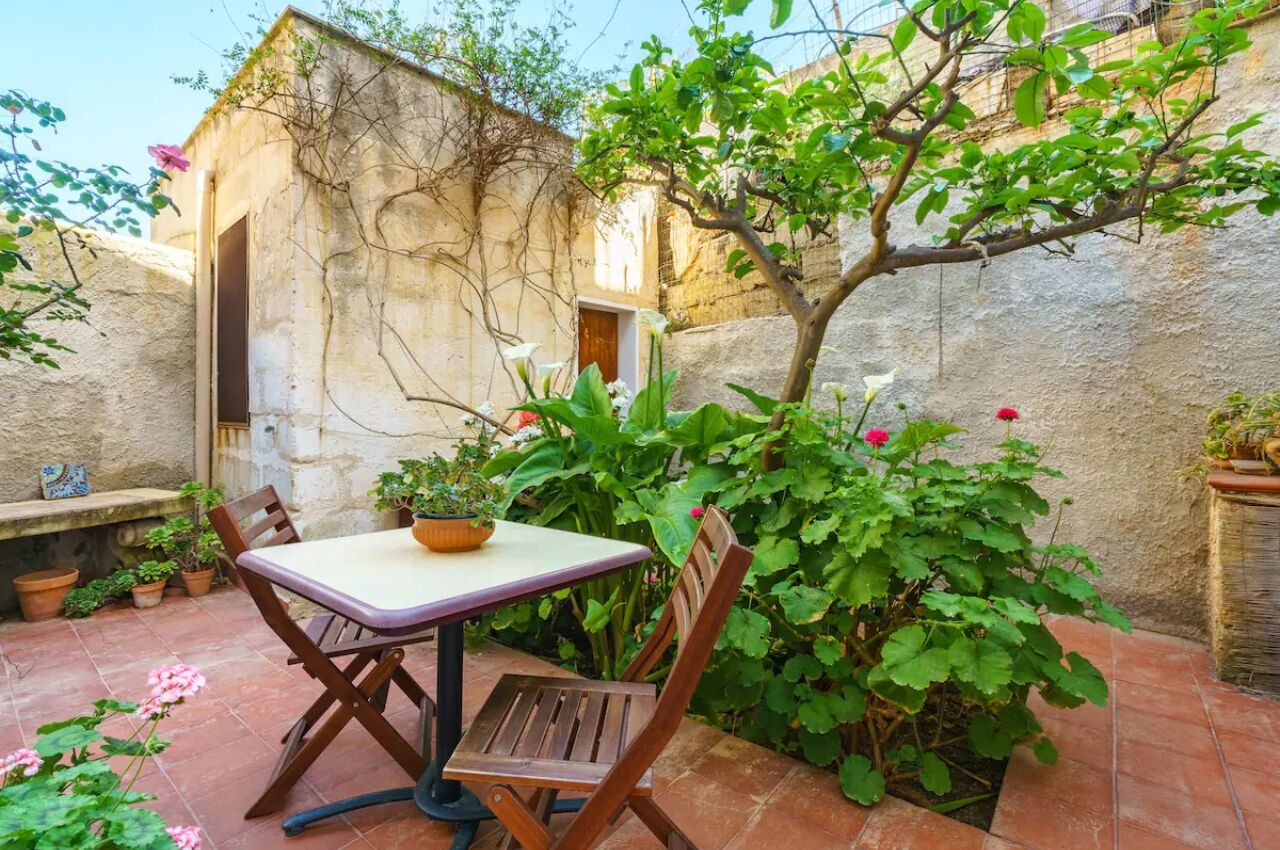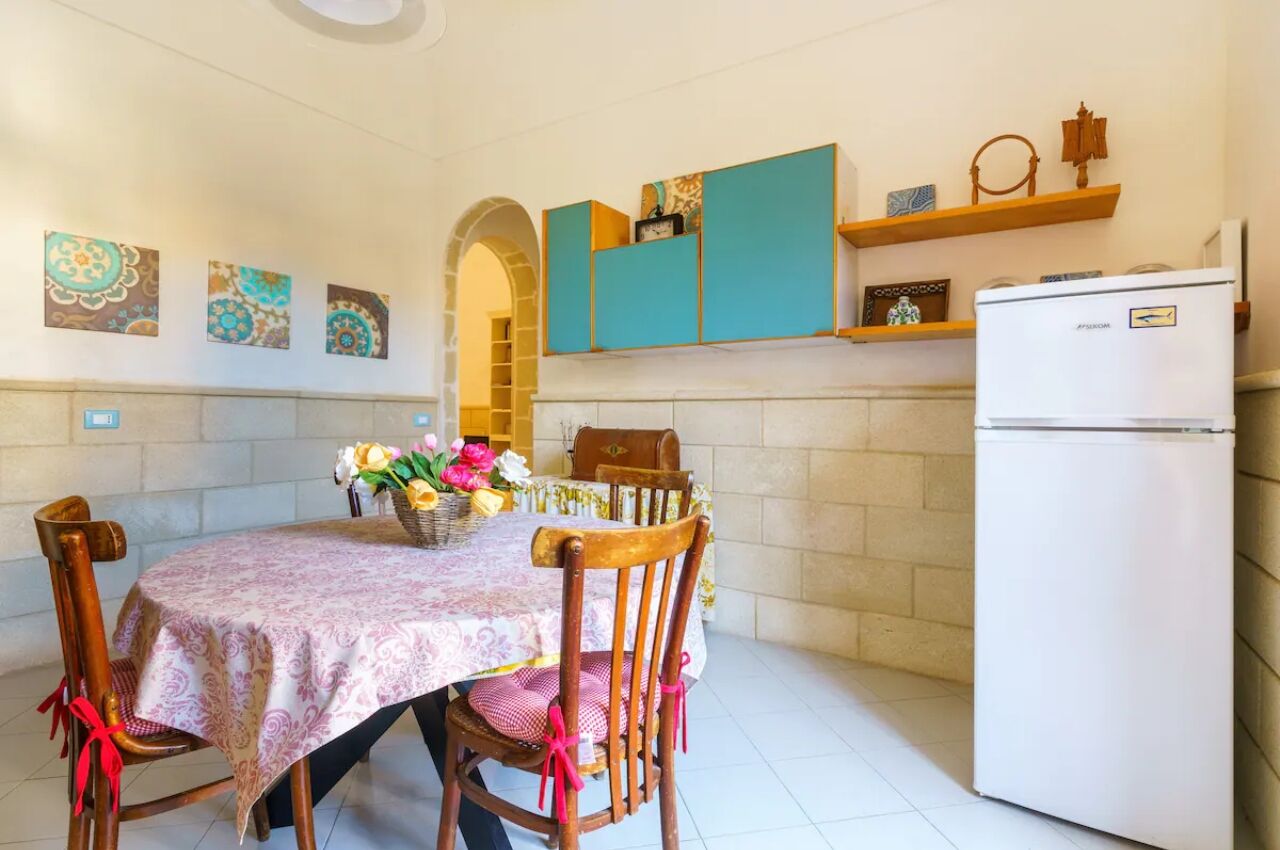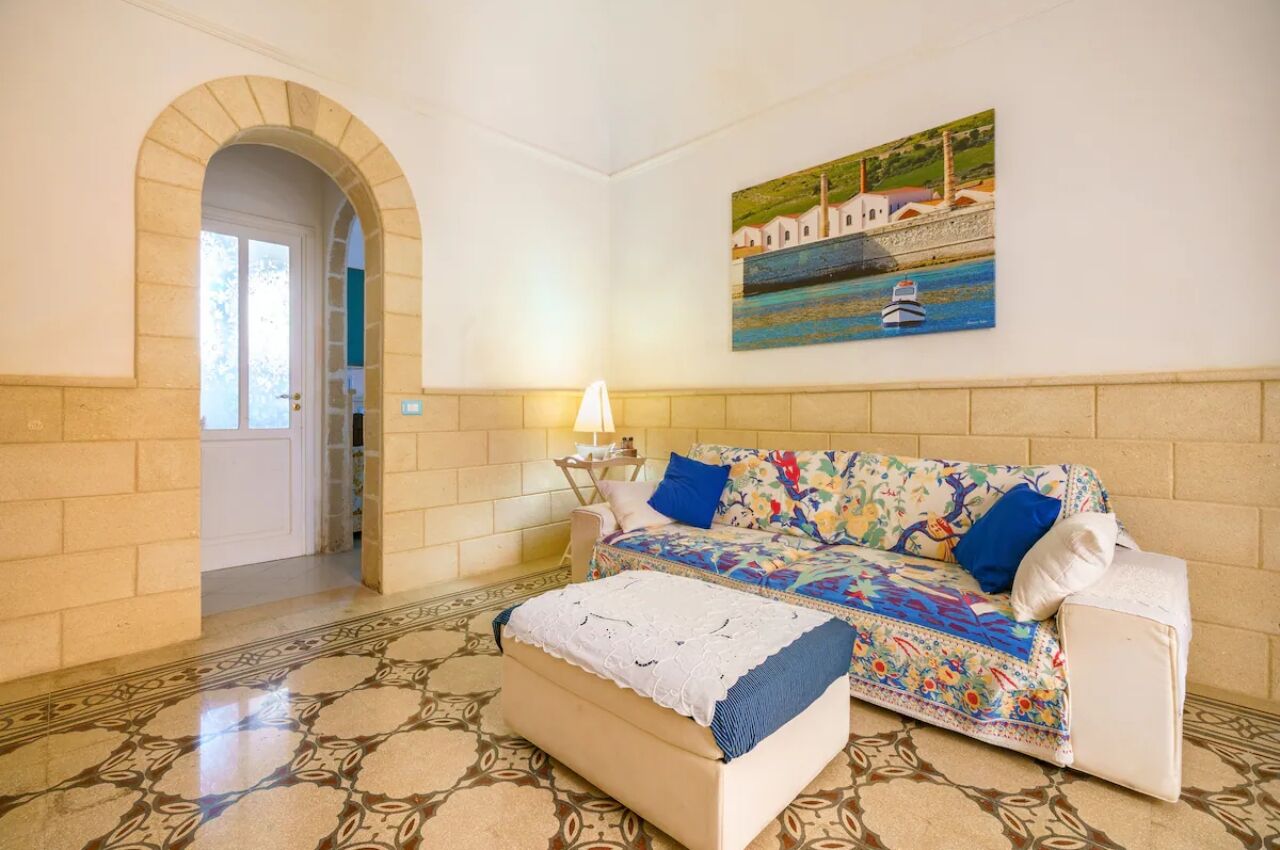 Centrally located, this Airbnb is close to the harbor, the square and the beach. One of this rental's major selling points is its garden, which is a vibrant yet peaceful space to relax in the Sicilian sunshine.
6. Solcava, Slovenia
This quiet corner of the Alps has everything you'd want from the more famous regions — think cowbells, mountain meadows, and cute wooden chalets — minus the high prices and, most importantly, the crowds. Fly into Ljubljana and spend a couple of days sampling sausage and strudel before heading off in a hire car into the mountains. Book a secluded holiday home or go full Heidi with a stay in a traditional wooden mountain hut. Hiking and climbing are the activities de rigueur, but if you're not into exertion, you can drive (or walk) around the Matkov Kot valley until you find a grassy pasture for a romantic picnic.
Where to stay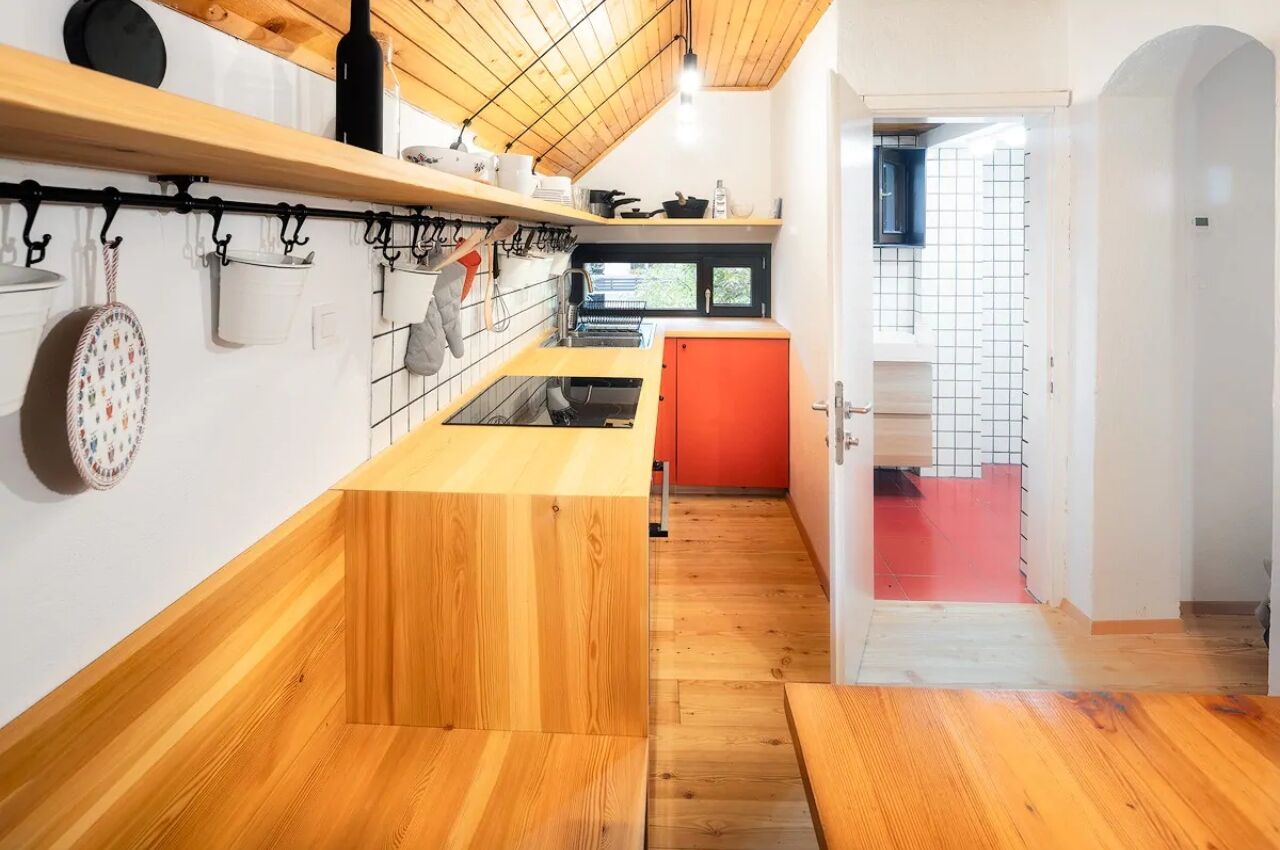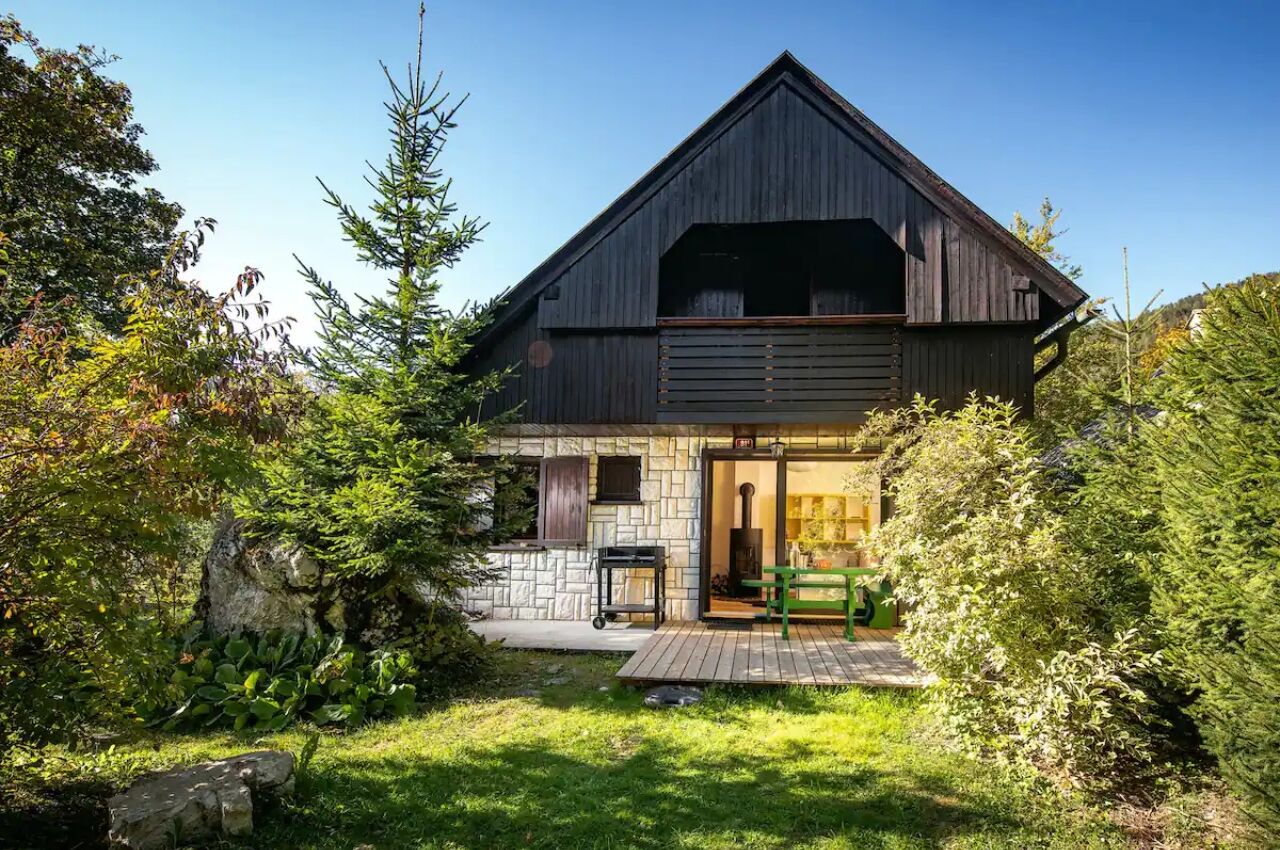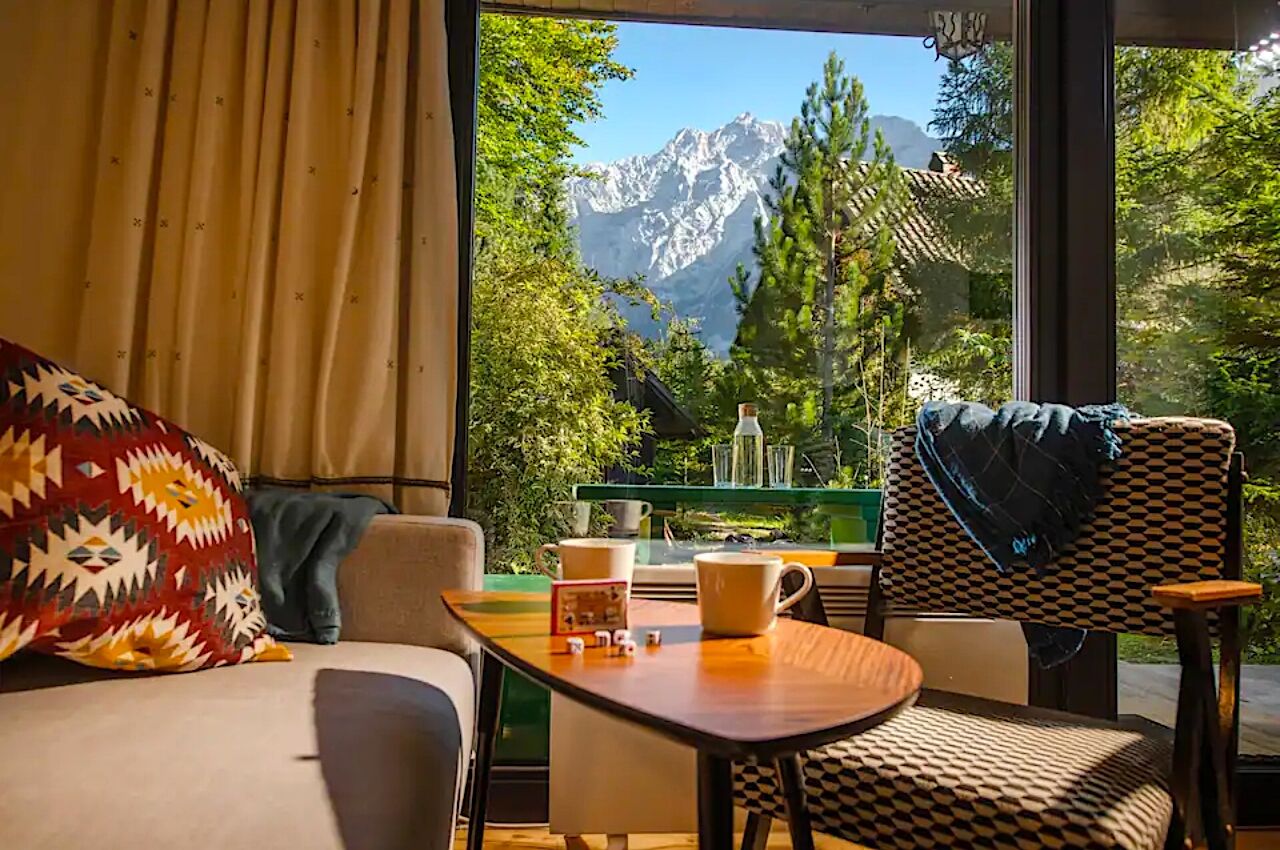 This renovated cottage is located in the alpine valley of Zgornje Jezersko and has stunning views of the mountainous region. Although it's in the middle of the valley, it is very private. A perfect escape for an adventurous couple.
7. Masurian Lakes, Poland
Lakes are notoriously touristy, but in one northern corner of Poland, you can canoe through 3,000 secluded waterways without bumping boughs. Hire a kayak and take the signposted Krutynia river trail and camp overnight. Or, if you're visiting in winter, choose a farm stay in one of the villages or go all-out hermit with a high-gabled waterside cabin. Top tip: The lakeside resorts of Gizycko, Mikolajki, Wegorzewo can fill up with Polish holidaymakers in the summer, so either visit in the off-seasons (spring, autumn, and winter) or stay in a neighboring village.
Where to stay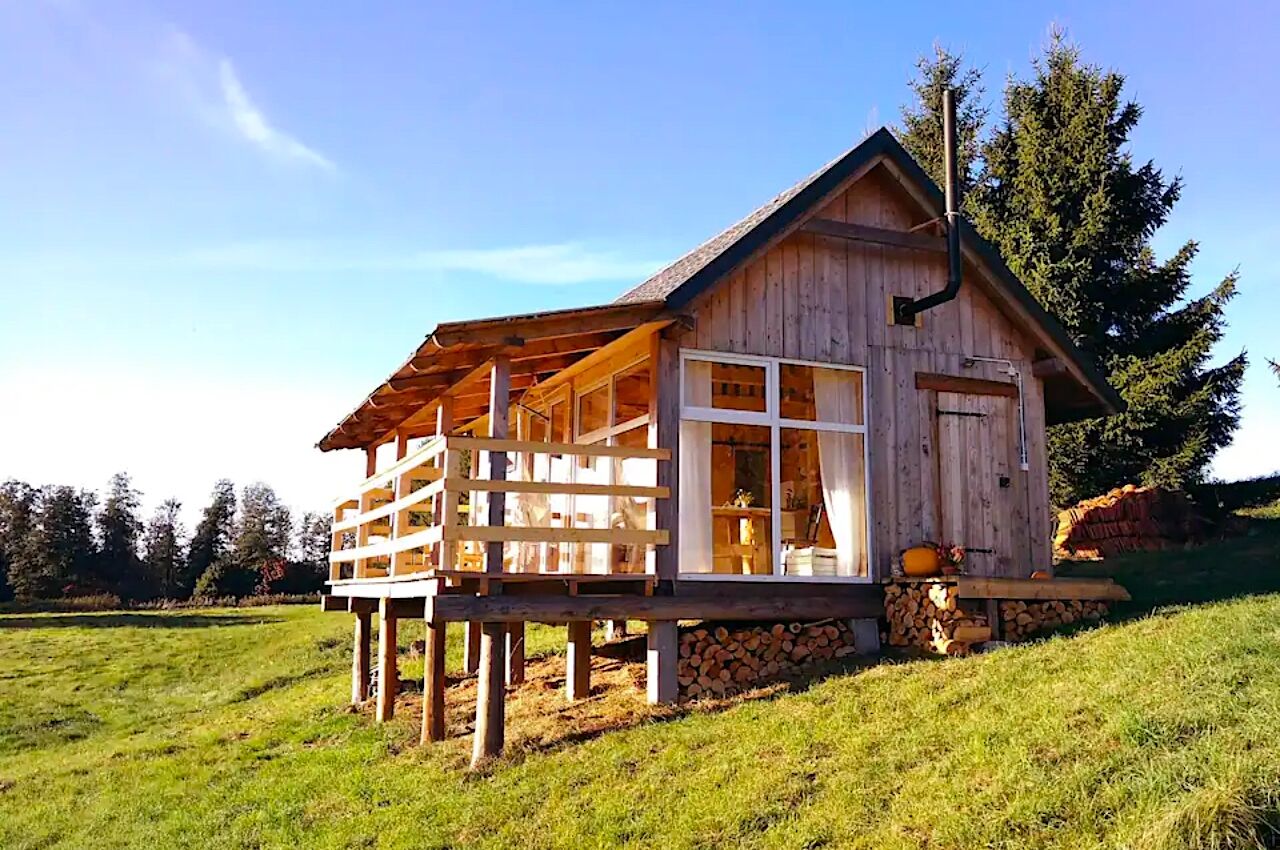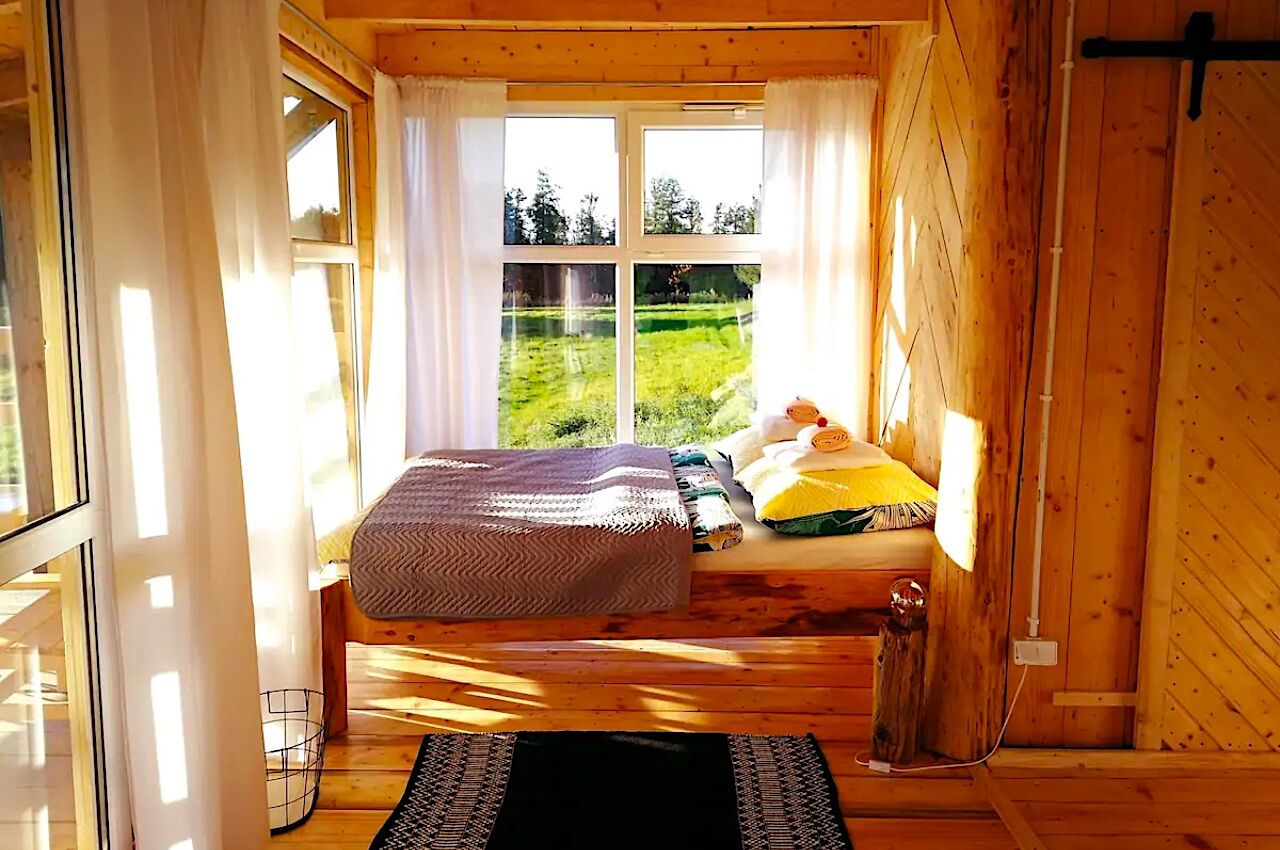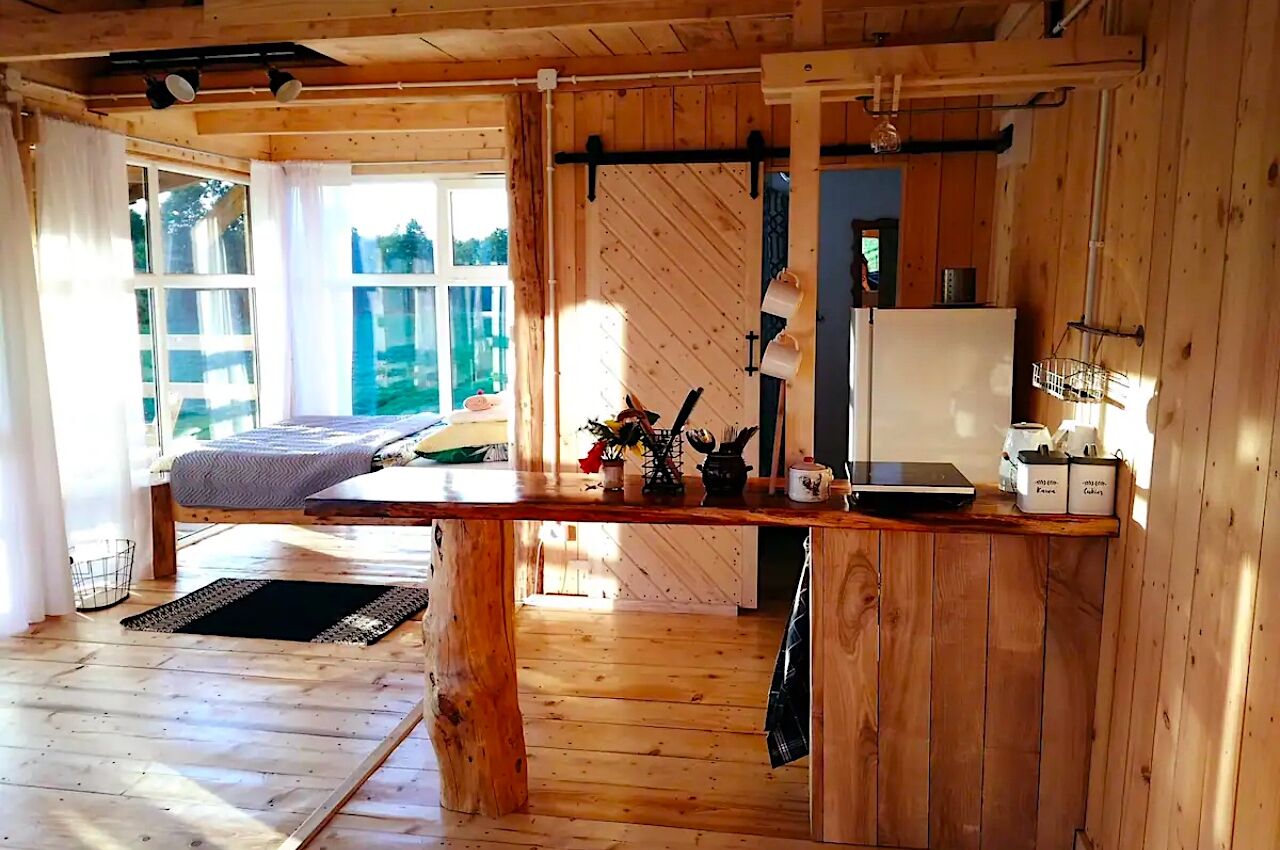 Many of the guests who stayed at this Airbnb remarked it was one of the best they have ever stayed at — and it's not hard to see why. This cute little cottage is open-planned and drenched in light.
8. Azores, Portugal
This remote archipelago of nine volcanic islands sits in the Atlantic Ocean, about 840 miles off the coast of Portugal and roughly the same distance again from Morocco. Activities include whale-watching, kayaking, and diving with dolphins, plus there are hot springs to soak in, volcano hikes to be had, miles of empty wildflower-fringed roads to drive along. There are nine islands in total to explore, but for maximum solitude, check out the almost-abandoned Graciosa, which hosts daily summer Holy Ghost processions; Crovo, which is home to only 400 people; and Flores, an empty wilderness of waterfalls and flowers.
Where to stay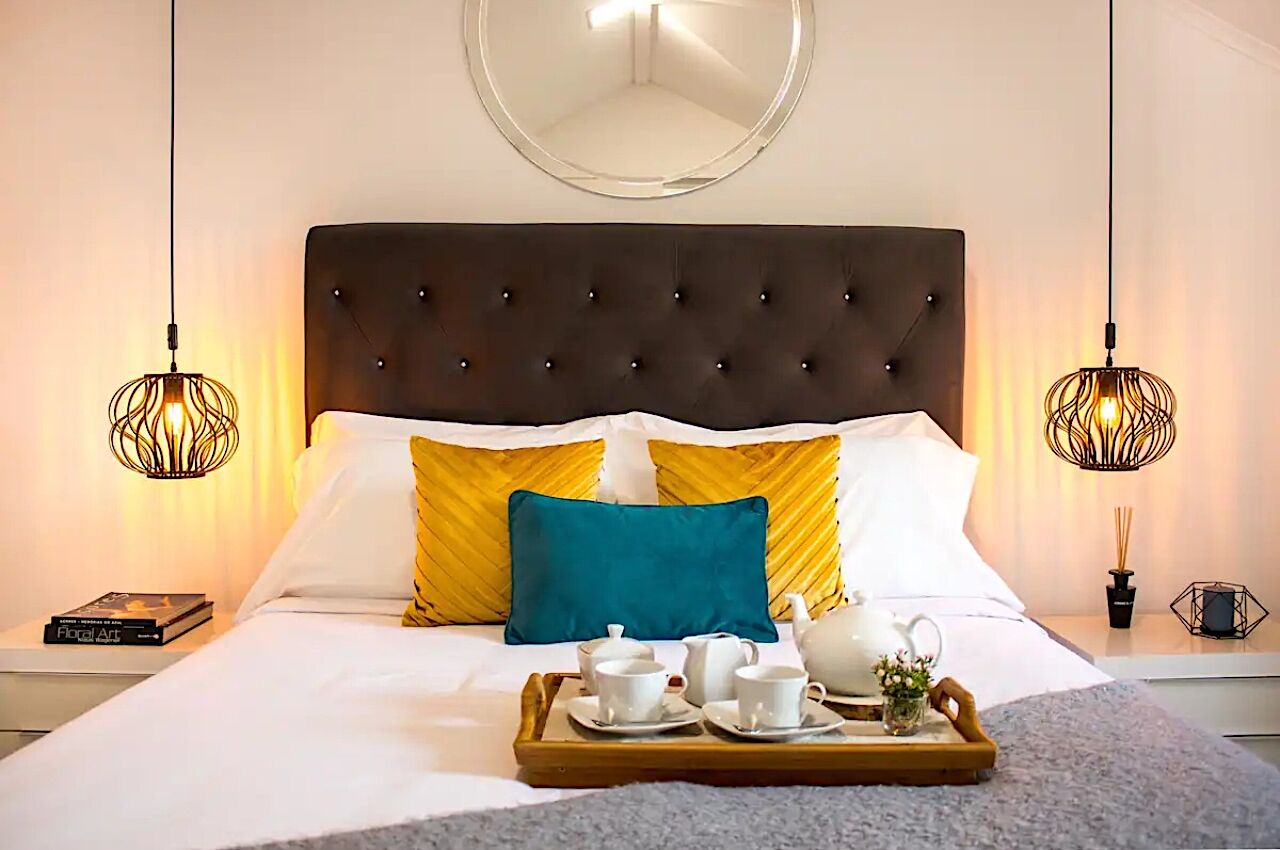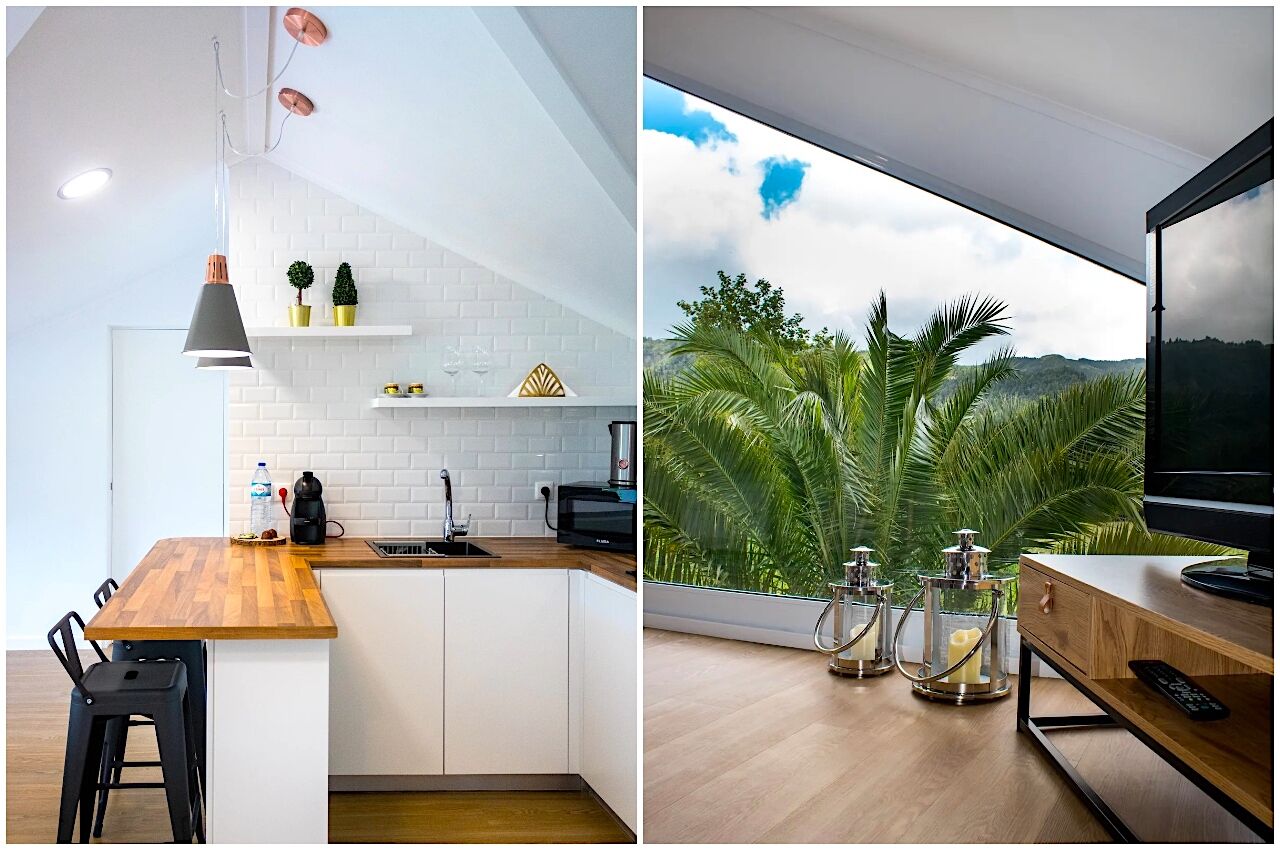 Located in The Furnas, this house has a modern and minimalist aesthetic with incredible views of the valley below.
9. Burano, Italy
If you're not a people person, then notoriously busy Venice is probably last on your list. But wait — there is a way to get your fill of pasta and canals minus the tourists. Burano is a small island a 30-minute boat ride away, and from November to mid-February, it's almost deserted (with the exception of the weeks either side of Christmas and New Years). Head out by ferry in the early morning, spend your afternoon walking through the island's rainbow-hued streets then fill up on seafood before heading back. Alternatively, book a room on the island itself and you'll get to see the town at its most quiet once the daytrippers have all gone home. The winter's also a great time to explore Venice in general, which, during the colder months, really empties out. Plus, there's something extra romantic about getting lost in the misty backstreets before piling into a steamy trattoria for something hot and carby.
Where to stay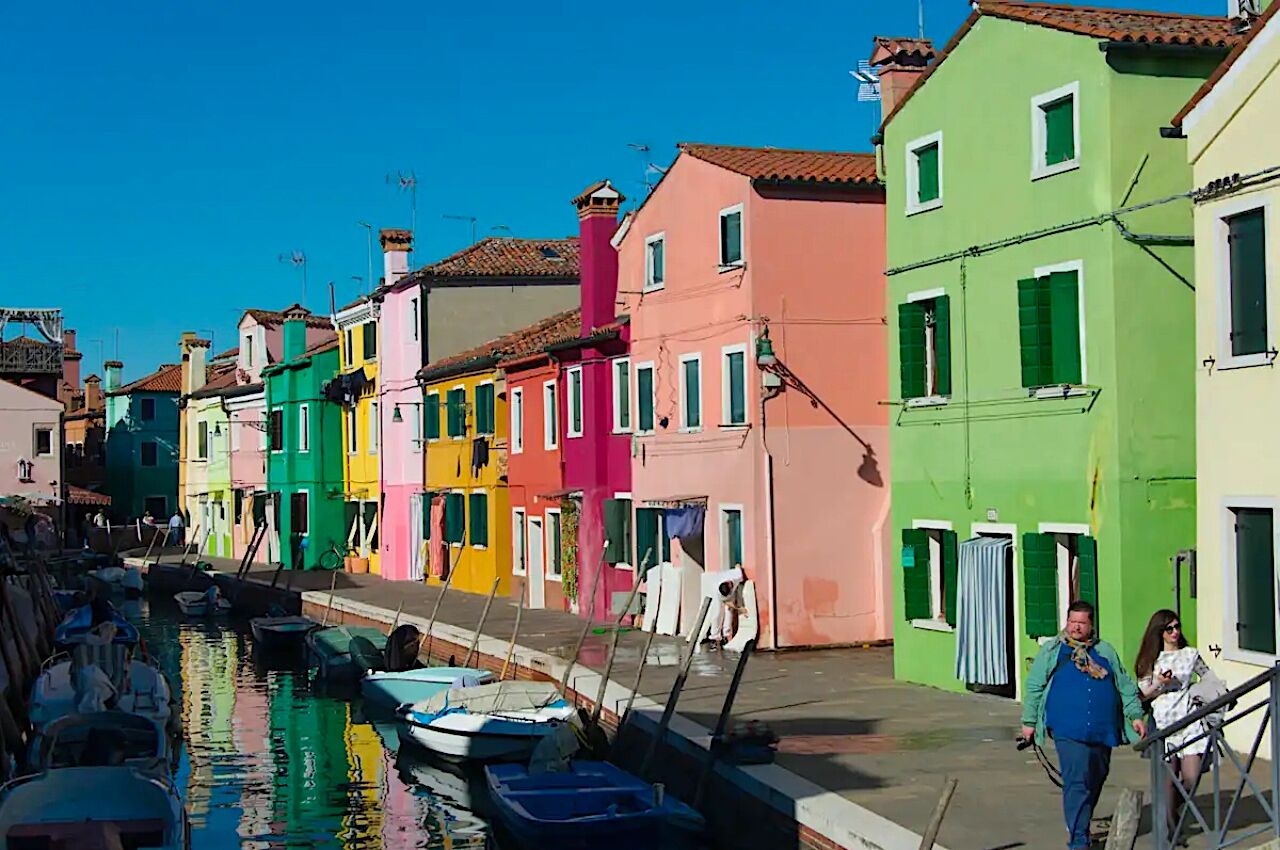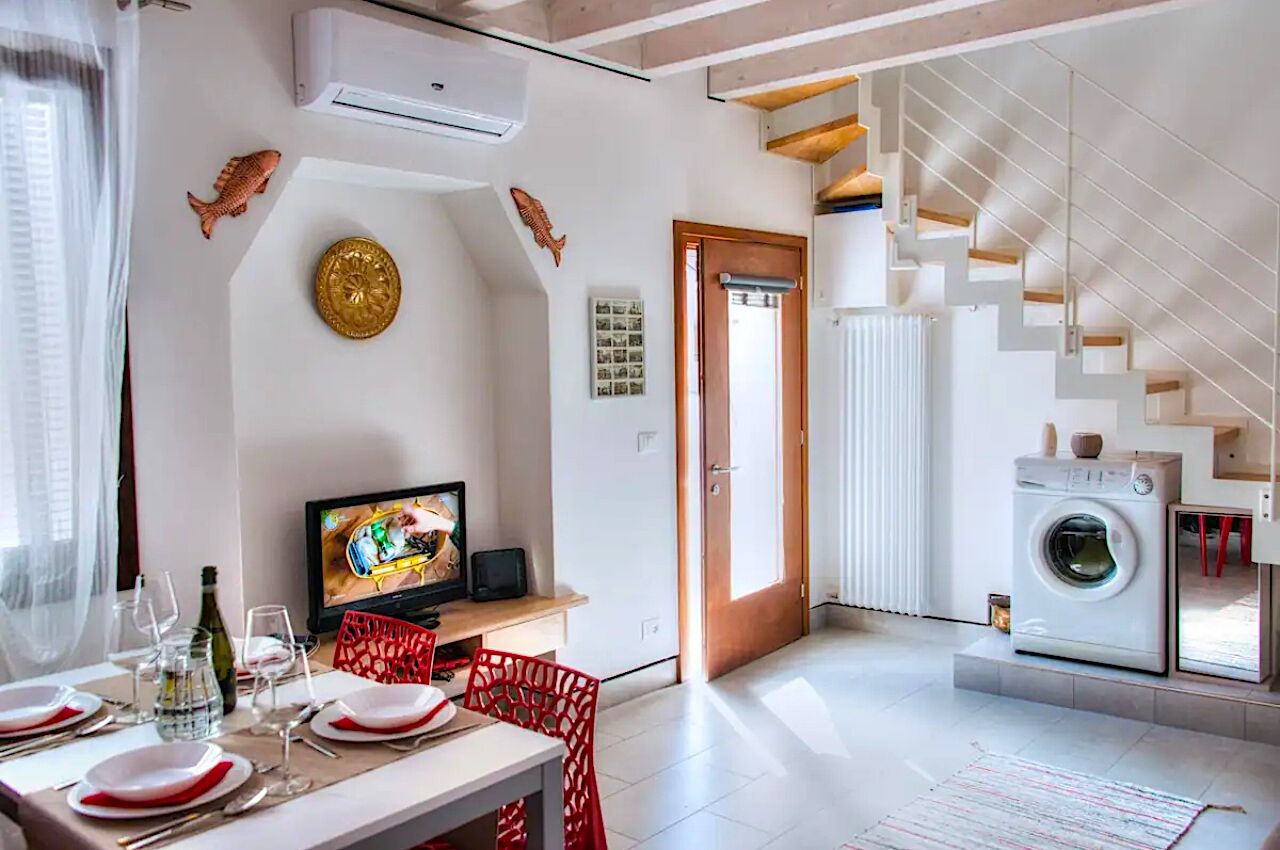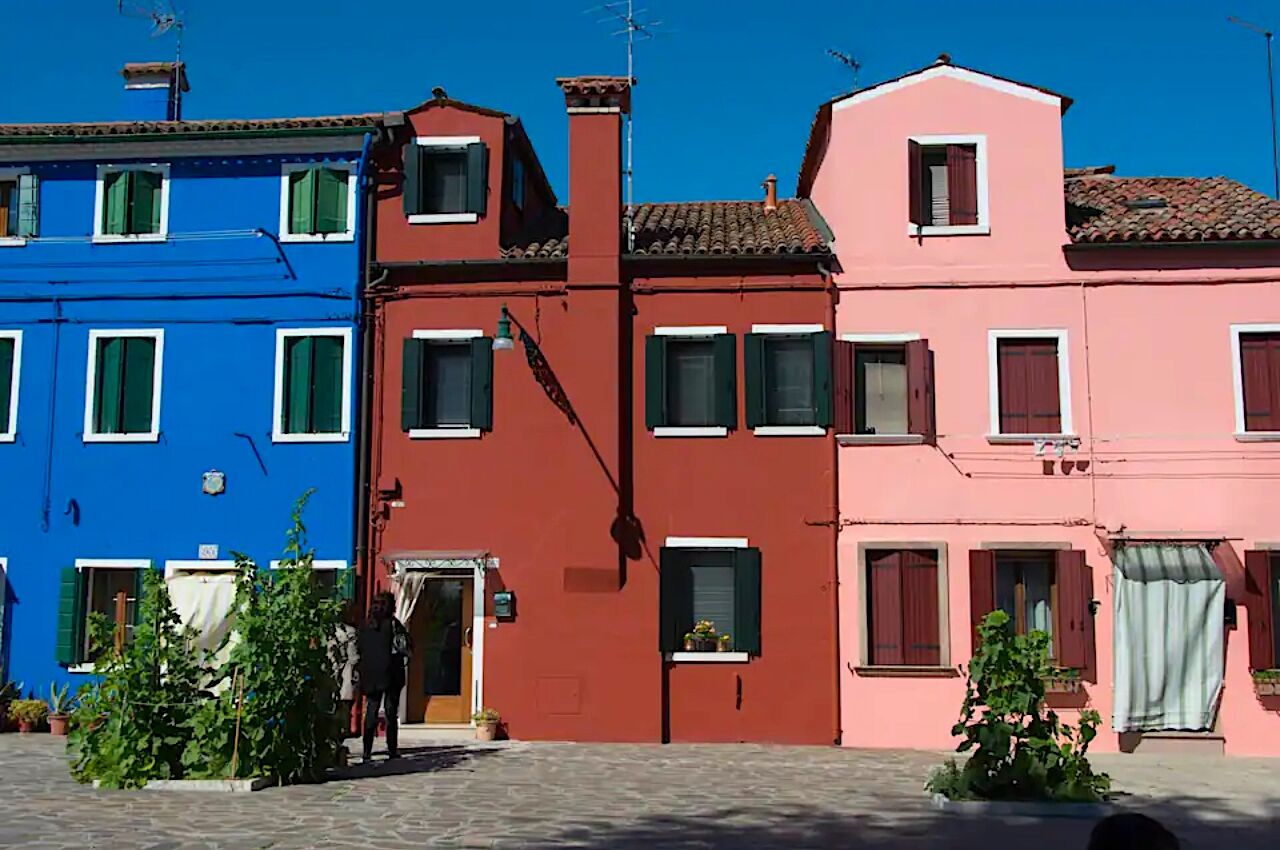 This traditional Venician house has a stunning outdoor courtyard and view of the lagoon. The house is spacious and spread out over two floors. It's also within a very short walking distance to restaurants and bars.
What did you think of this story?