These Ski Resorts Step Up Their Lodging by Sizing Down To Tiny Homes
SKI RESORTS the world over are known for rustic, chalet-style lodging. The rustic mountain aesthetic happens to pair perfectly with minimalism and fortunately, a few enterprising ski areas are taking notice. Led by a small ski resort in western Colorado, tiny homes are beginning to pop up adjacent or nearby to a few resorts across the country. Check into one of these ski resort tiny homes the next time you visit these three ski areas below.
We hope you love the ski resort tiny homes we recommend! Just so you know, Matador may collect a small commission from the links on this page if you decide to book a stay. Listed prices are accurate as of the time of publication.
300 Lakes Village at Powderhorn Mountain Resort, Colorado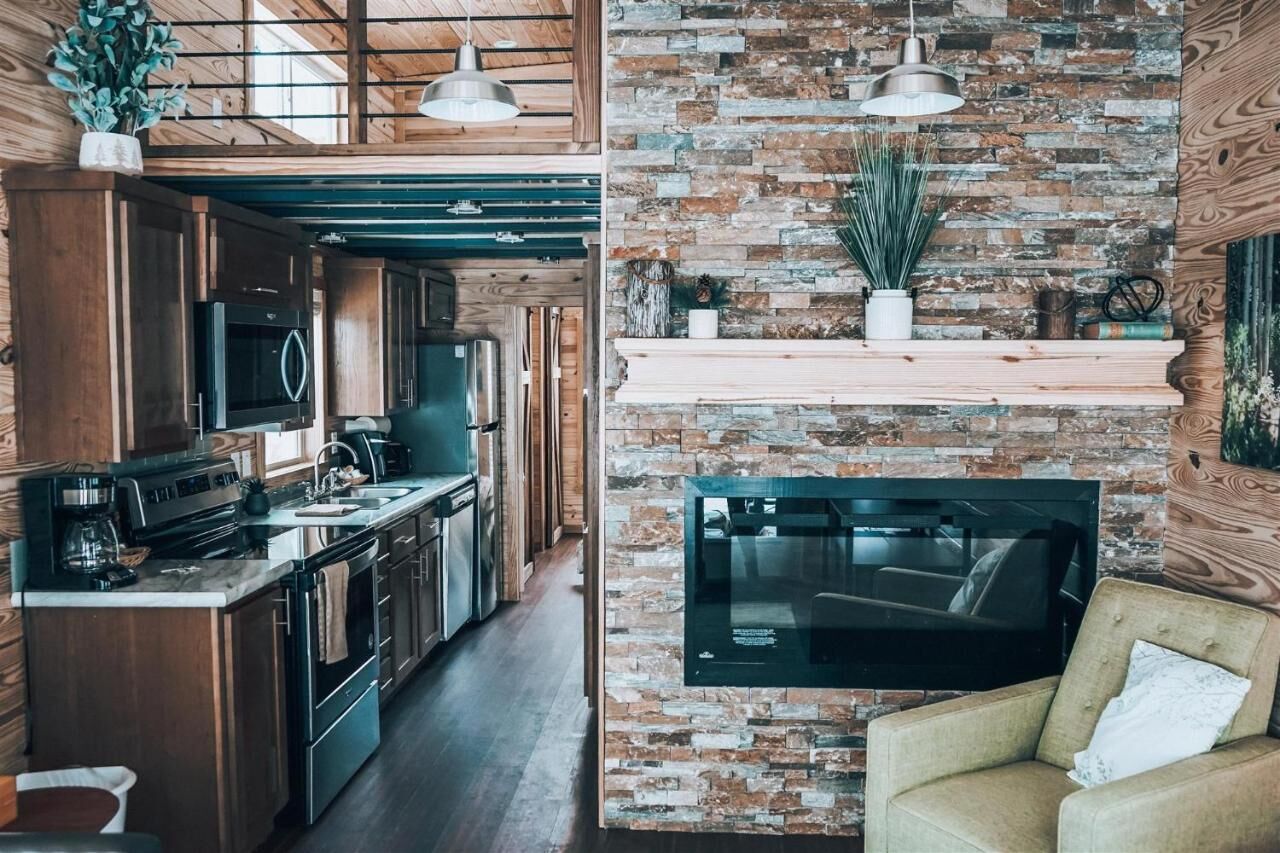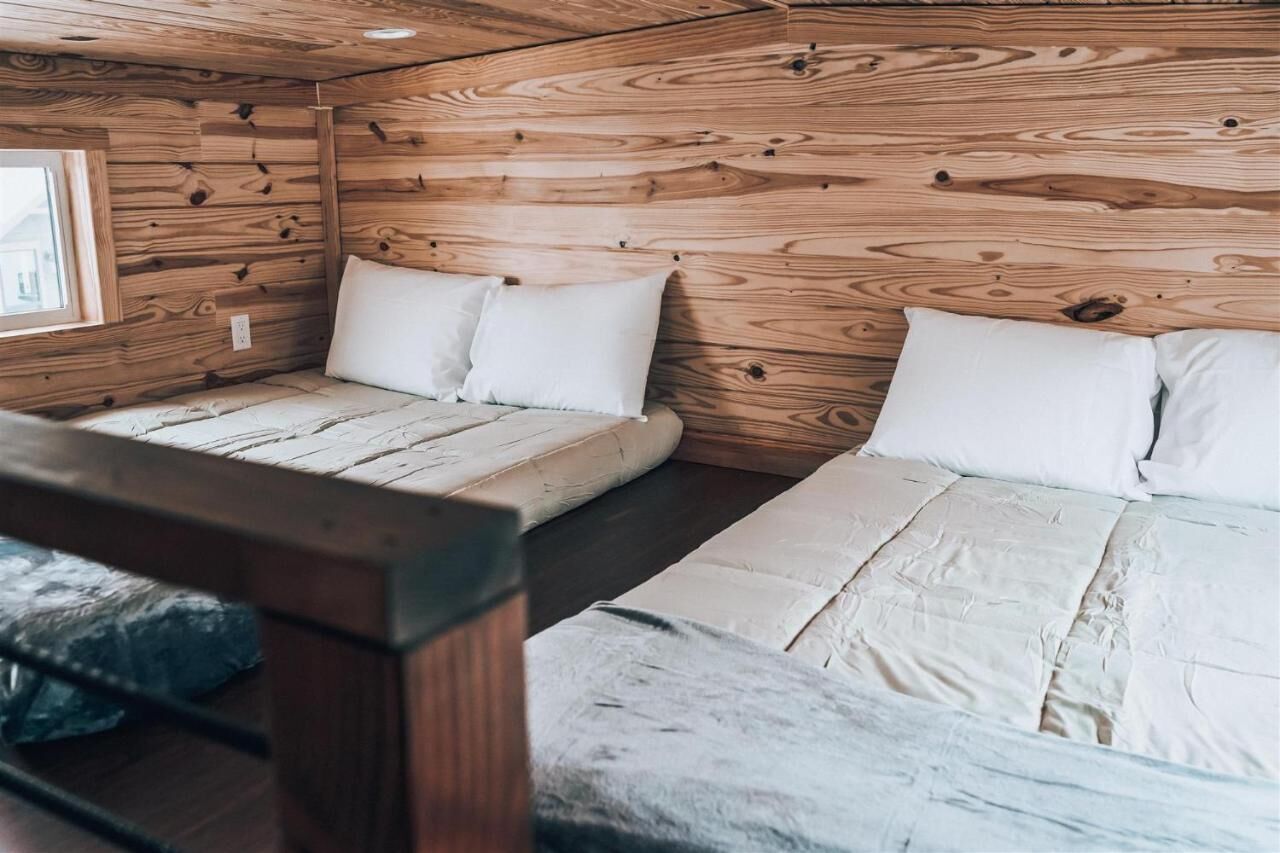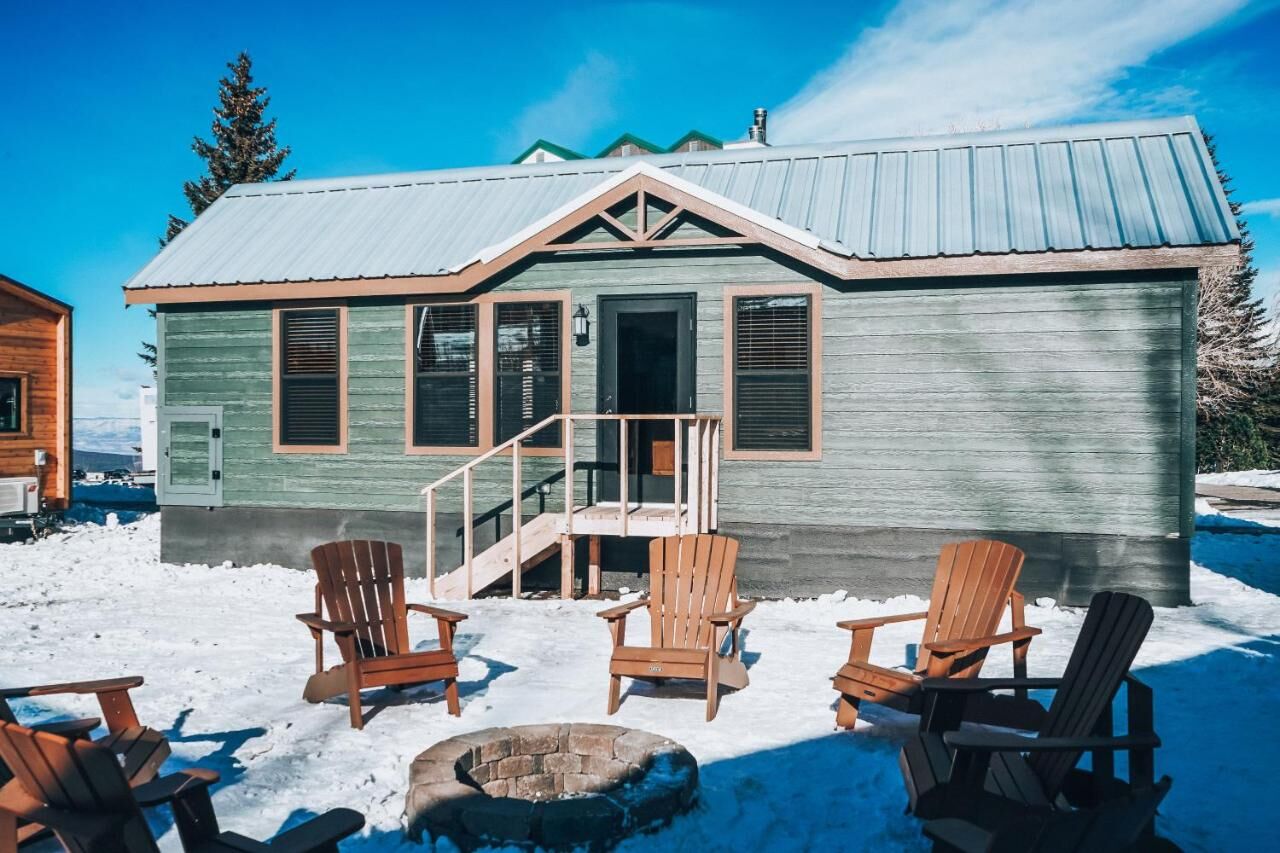 Powderhorn Mountain Resort is Colorado's most underrated ski area. Located on the Grand Mesa, the world's largest flat-topped mountain, it's smaller than the mega-resorts along Interstate 70 — which means less crowding, more open terrain, and shorter (often non-existent) lift lines. Lodging options include the standard mountain resort condos, but the coolest place to stay here is its' tiny home village. The Tiny Homes at Powderhorn Mountain Resort feature a cluster of unique tiny homes centered around a central fire pit area. The lodgings are cozy and warm, each with a bathroom and kitchenette. Upstairs loft areas accommodate kiddos or friends who don't mind sharing a sleeping space. Each home comfortably sleeps four, with the larger options accommodating up to eight.
Some have porch lounge areas, but even those that don't are perfect for apres ski action with a communal vibe at the fire pit. The resort's popular Umbrella Bar restaurant is right next to the village. The ski resort's day lodge and restaurant are right there also. The best part? In the morning, the Flat Top Flyer lift is about 100 steps from your door – guaranteeing you a shot at first chair. The town of Palisade, known for wineries, orchards, and mountain biking, is about 30 minutes from the ski area.
Price: From $176 per night
Mt. Hood Village, Oregon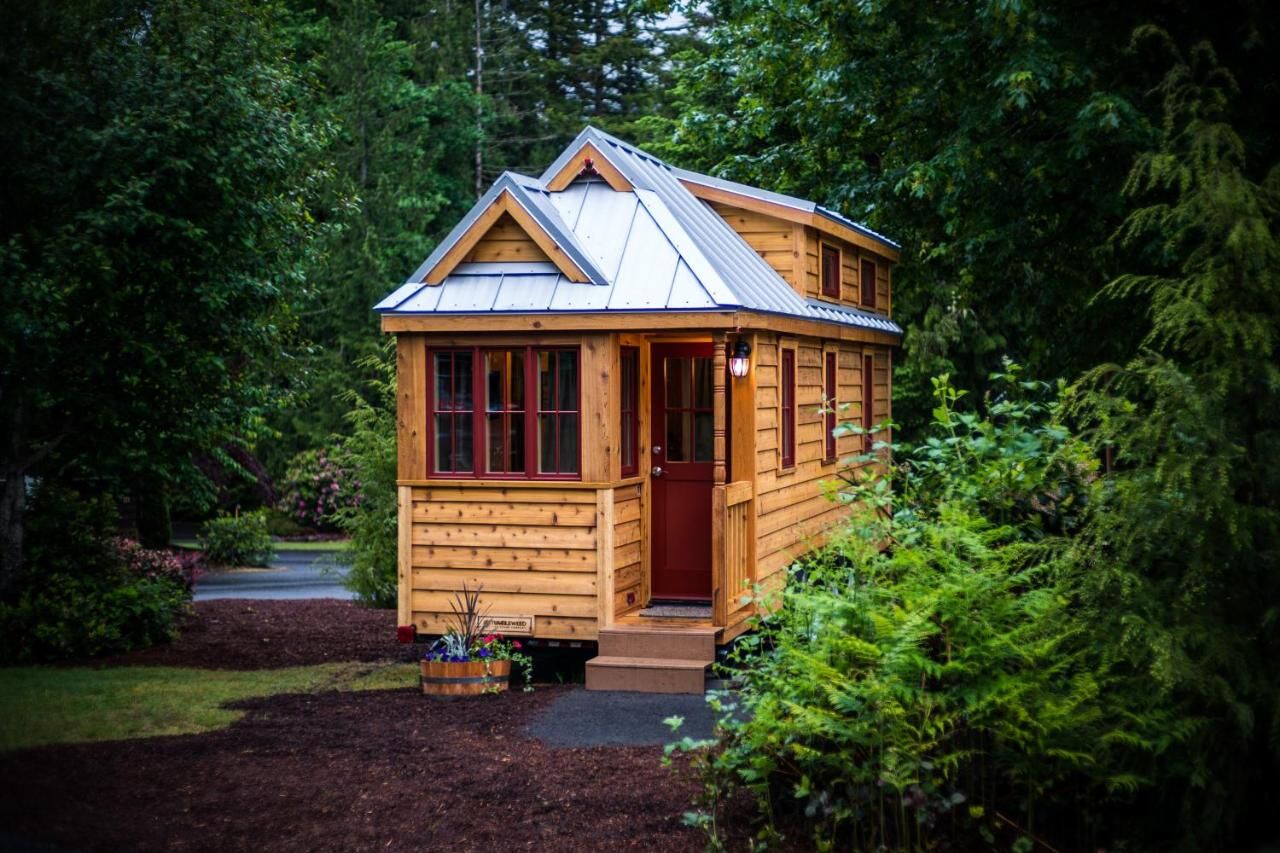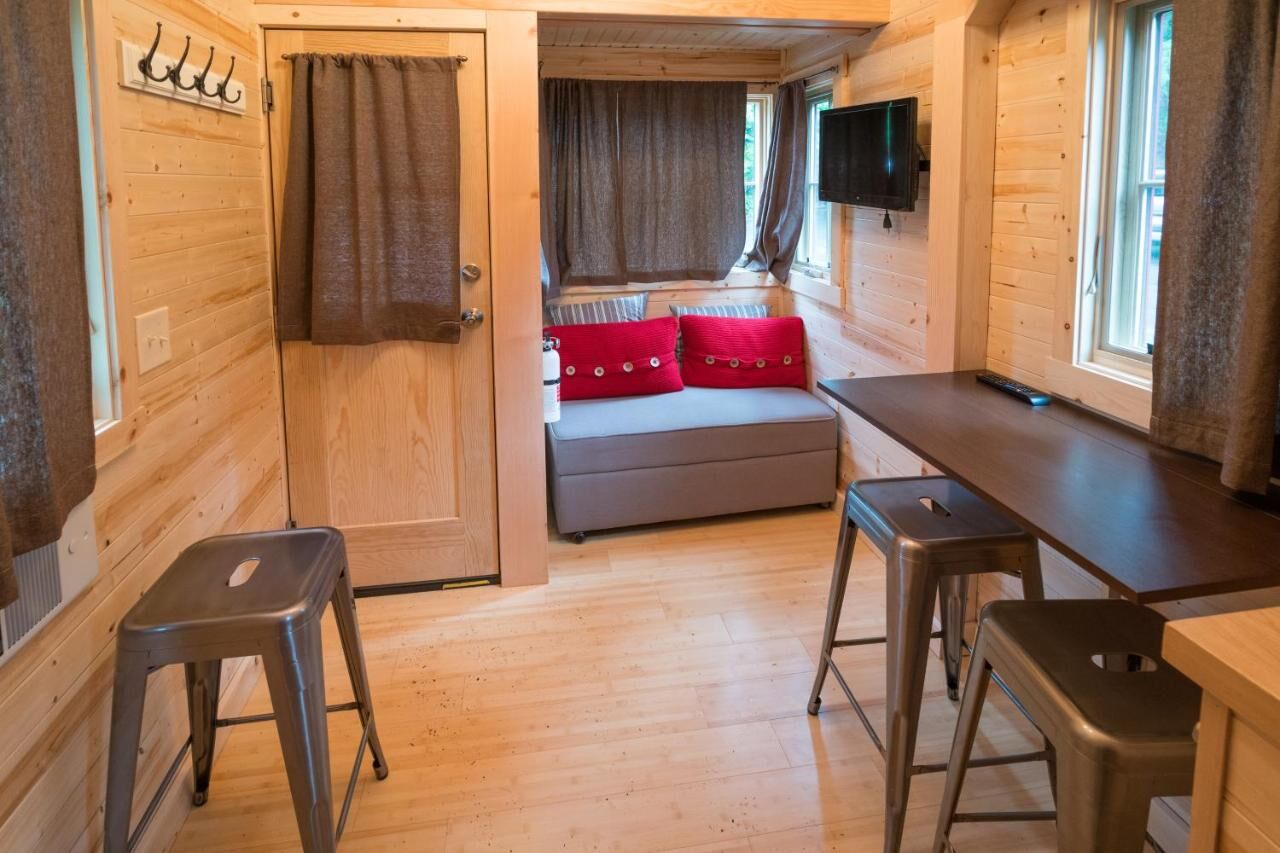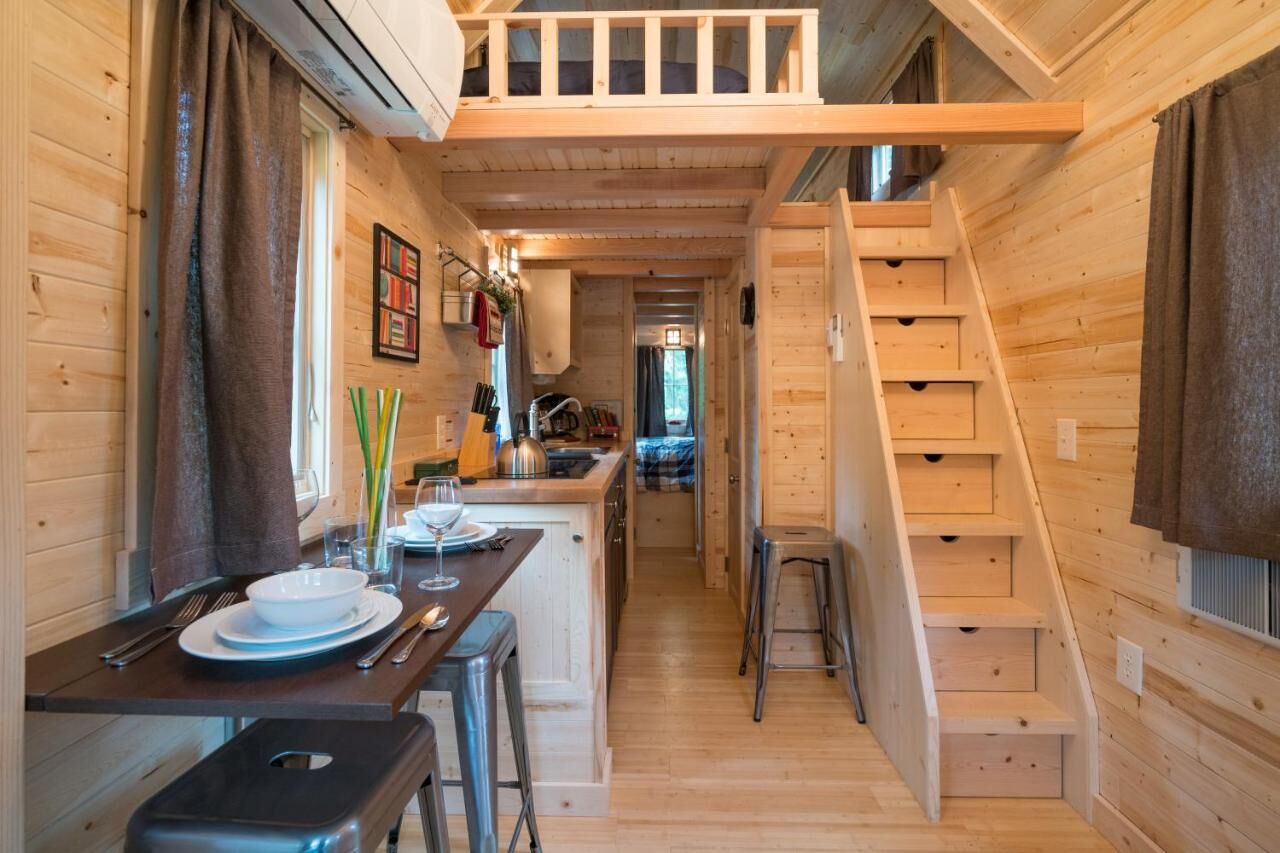 This is a village of tiny homes near Mount Hood Meadows, Mount Hood Skibowl, and Timberline Lodge and Ski Area that offers easy access to and from Portland and the ski areas. Located just off US Highway 26, the Mount Hood Highway, the homes are cozy and quiet. Each is named based on its character – you may find a stay in Atticus, designed in the manner of a rustic ski cabin, to be the most appropriate for your group of three. Or perhaps the "farm house charm" of Scarlett piques your interest. Zoe's small-town charm or Lincon's stoic yet rustic facade may call to you in its own way.
No matter which you choose, you'll post up amongst a small community of travelers here to take advantage of the slopes and trails. Post-adventure barbecues and happy hour sessions happen on the daily. A pool, hot tub, and general store are located onsite. Amenities including restaurants and more thorough shoping are right up the street in Welches and Mt. Hood Village. Each tiny home books individually via Booking.com.
Price: From $135 per night
Sugarbush Resort, Vermont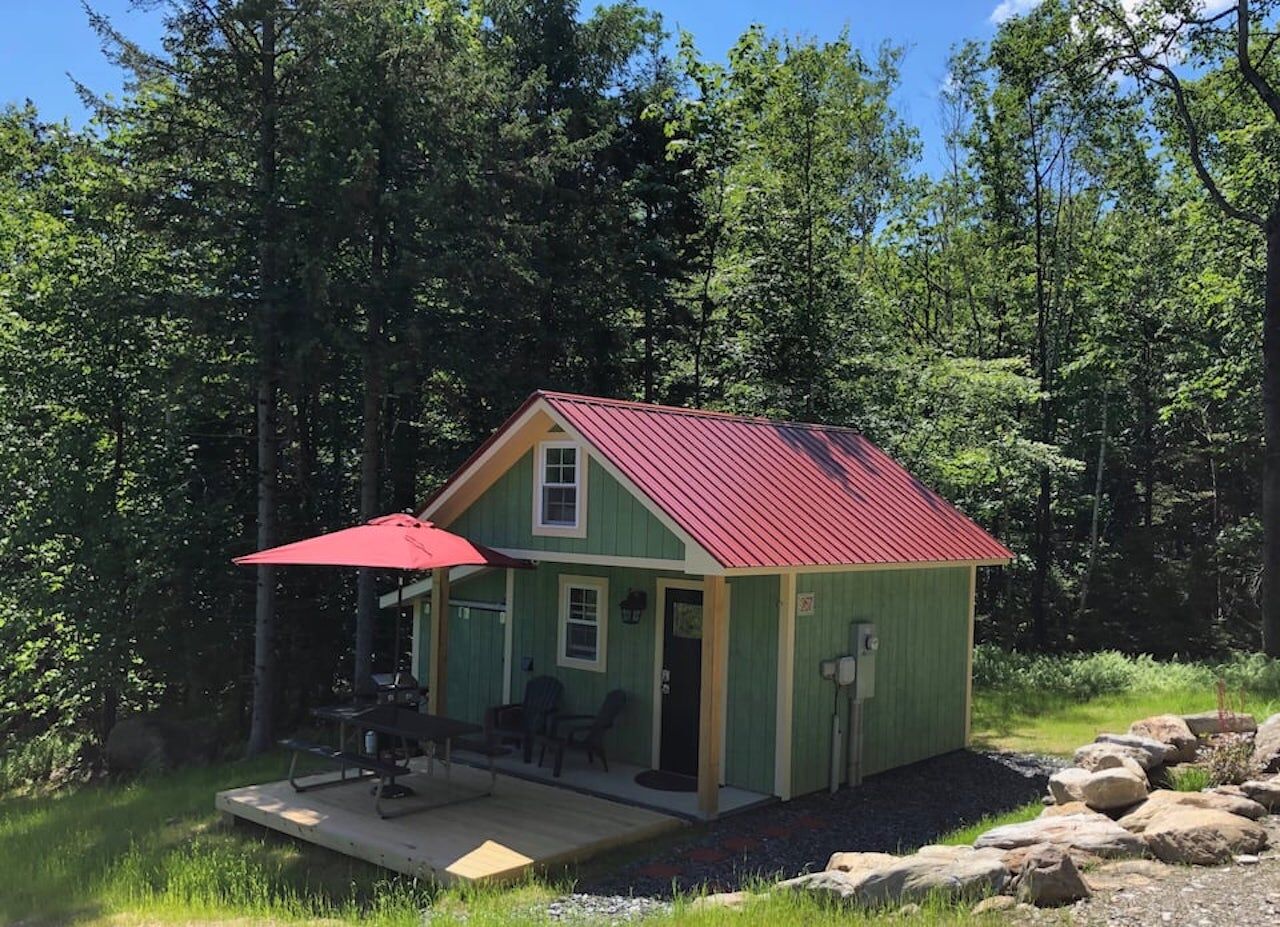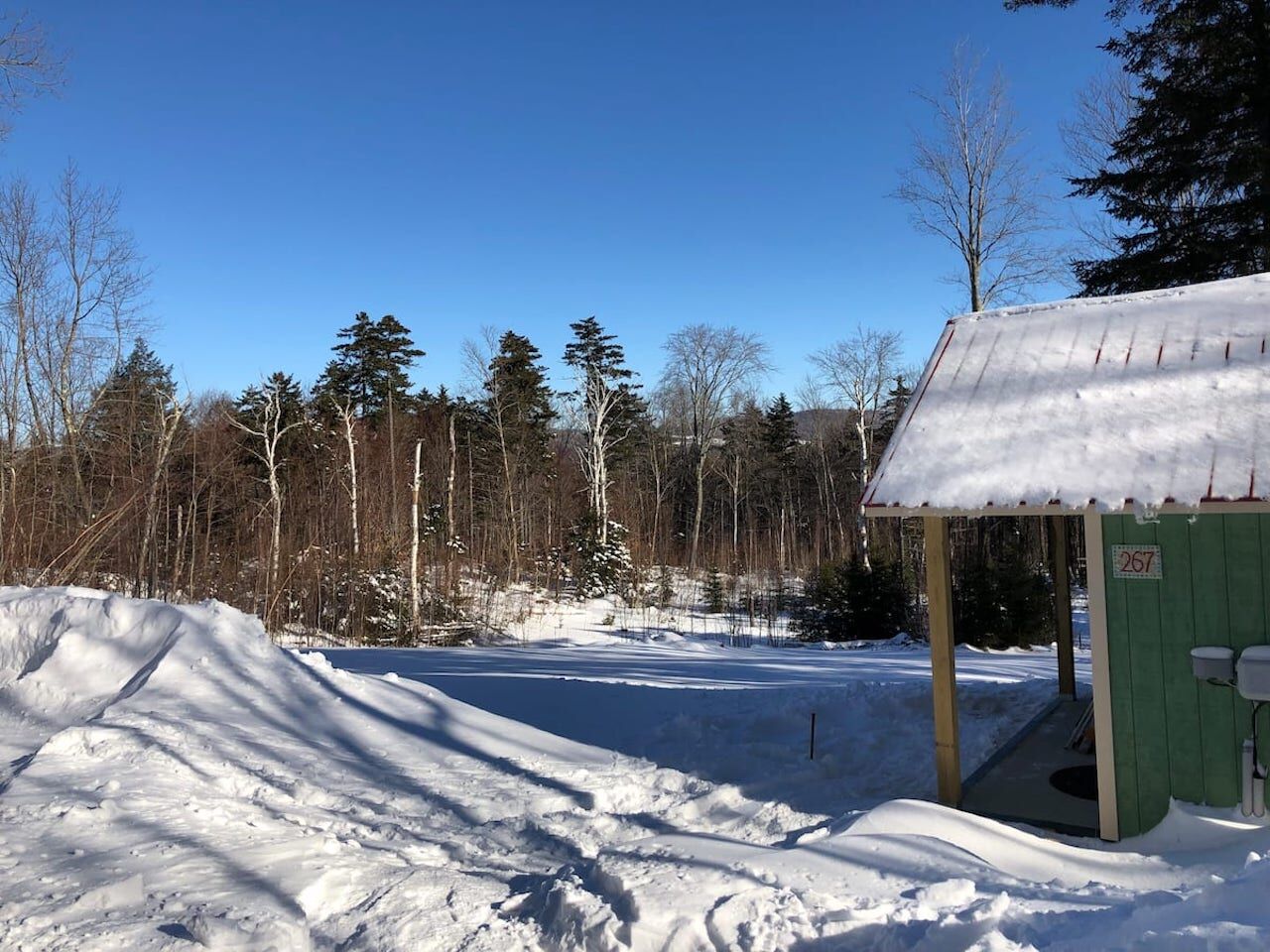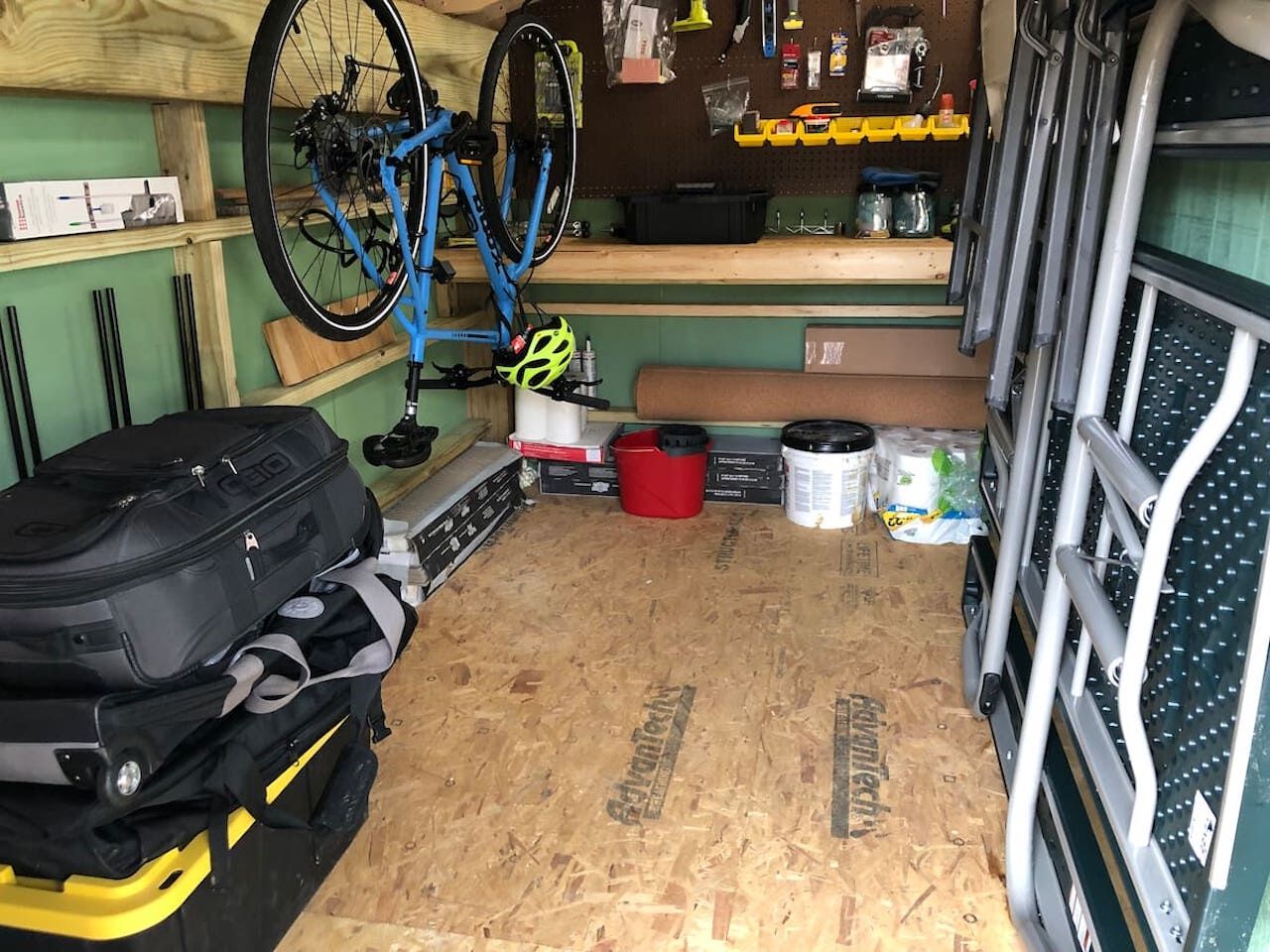 At the base of Sugarbush Resort and Mount Ellen is this cozy, ski-in/ski-out tiny home. The home features a small kitchen with a one-burner stove, convection oven, and dishwasher. Outside, take advantage of the barbecue and lounge area. What really stands out about this property, however, is its remoteness – despite being near the base of one of Vermont's top ski resorts, you're surrounded by over three acres of wooded forest.
Access the tiny home via the Lower FIS or Snowflake trails. You'll also have easy access to the ski areas' base lodges and amenities. Montpelier, Vermont's capital city, is just over 30 minutes' drive. Unfurl the pull-out sofa for additional guests. The tiny home comes with a gear storage shed for your skis.
Price: $125 per night
What did you think of this story?