in paid partnership with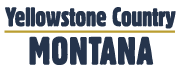 Nothing isn't epic in Yellowstone Country Montana — especially come winter. The powder accumulates high and fast, blanketing some of the world's most beautiful landscapes in a single shade of white from November to April. A thousand miles of snowmobiling trails crisscross the region, from the streets of small towns to deep into the untamed national forests.
While most visitors probably think Yellowstone Country closes down come winter, for those in the know, the world opens up. As long as you're Montana Aware — that is, socially distancing and always packing a mask — you're invited to start carving through these endless pools of powder. Here's how to make it happen.
A thousand miles of options
Where Yellowstone National Park ends — near Montana's southwestern border with Wyoming — the fun begins. Above the park boundary, the unreal landscapes are the same, but the crowds are long gone. Here's how the map looks for snowmobilers:
West Yellowstone — the town sitting at the national park's west entrance — is one of the world's best snowmobiling destinations, bar none. There are 400 miles of groomed trails here alone, and it's also the place to nab a warm morning espresso, a post-sled drink, or chat up in-the-know pros. Two Top Loop, Horse Butte Loop, and Madison Arm Loop are three local-favorite routes to check out.
Then there's Big Sky, the town that's best known for the ski resort of the same name — naturally, there are some pretty unparalleled snowmobiling trails here, too. The Big Sky Snowmobile Trail runs for 123 miles, easily broken up into sections suitable for different skill levels.
Are you counting? You'll find more than 350 miles of groomed snowmobile trails in the Gallatin National Forest, near — and a few in! — Bozeman. Fairy Lake Trail may only be six miles long, but it's scenic enough that it's a crowd favorite; Olson Creek's 24 miles offer incredible mountain views, too. Bozeman's a college town, remember, meaning a post-ride craft beer is a short jaunt away.
Not done yet. More experienced snowmobilers may be drawn to the area south of Bozeman, in the rugged Beartooth, Absaroka, and Crazy Mountains. Both Shields River/Smith Creek and Ibex/Cottonwood Trails have Forest Service cabins available for rent, making it easy to spend a weekend deep in the untracked wilderness.
Last but certainly not least is Cooke City, where the season can run into June (and sometimes, believe it or not, July). Head here in late spring and hit the midday, backcountry powder in nothing but a t-shirt, climbing Daisy Pass at 11,600 feet, free-riding Henderson Mountain, or hitting any of the area's 60 miles of trails. Back in town, you won't find much (population: 140), but the Miners Saloon will take care of you.
What — and who — to know
Couldn't fit your snowmobile in the overhead compartment? You'll need a solid outfitter to get you geared up. Options abound in Yellowstone Country, but here are a few suggestions:
Ace Powder Guides, West Yellowstone – Ace is a solid option if you're looking for the backcountry hookup. They'll get you going in the Gallatin, Caribou, and Beaverhead-Deerlodge National Forests.
Alpine Adventures, Big Sky area – The folks at Alpine Adventures are great with families, also offering tubing and snowshoeing rentals and lessons.
All Yellowstone Sports, West Yellowstone – Not just snowmobiles here — heated snowcoaches, too. If you're looking for a super unique way to explore the national park in winter, this one's for you.
Any outfitter will teach you good snowmobiling protocol, but the musts go a little something like this:
Check the Montana avalanche report before you head out. If you're not on a guided tour, be sure to procure a transceiver with your sled.
Use common sense: Ride on the right, use hand signals, stay sober, respect the wildlife, and only ride as fast as your skillset allows.
Certain trails are often irregularly maintained by local clubs and volunteers. Ask about — and research — trail conditions when you're making a plan.
Out-of-state visitors will need a Nonresident Temporary Use Permit. They're $35 and can be obtained through the Montana Fish, Wildlife & Parks Department.
Recommended rides and routes
Don't hesitate to ask locals and outfitters for their recommendations — everyone will have an opinion! Here are ours:
Newbies in West Yellowstone should beeline it to the Madison Arm Loop. It's relaxing and gentle, 20 miles long, and skirts the Madison side of Hebgen Lake. You'll get great views and many, many chances to spot wildlife. Still in the West Yellowstone area, the more advanced should consider the Lionhead Trail, a short-and-steep, heart-thumping 16 miles of backcountry bliss along the Continental Divide.
In the Big Sky area, a Forest Service cabin sits at Yellow Mule Divide, near the beginner-friendly Doe Creek/Buck Ridge Trail. Those with more experience under their belt may want to tackle sections of the lengthy Big Sky Snowmobile Trail.
Plenty of outfitters also offer snowmobile tours through the national park. Few visitors get a chance to experience Yellowstone behind the scenes like this, especially come winter. Outfitters can also hook you up with multi-day packages (that take care of hotel bookings) and private or large-group tours, customize a trip to your skill level and needs, or simply help narrow down your options for you. You probably won't be able to see it all while you're here, but you'll probably wish you could.