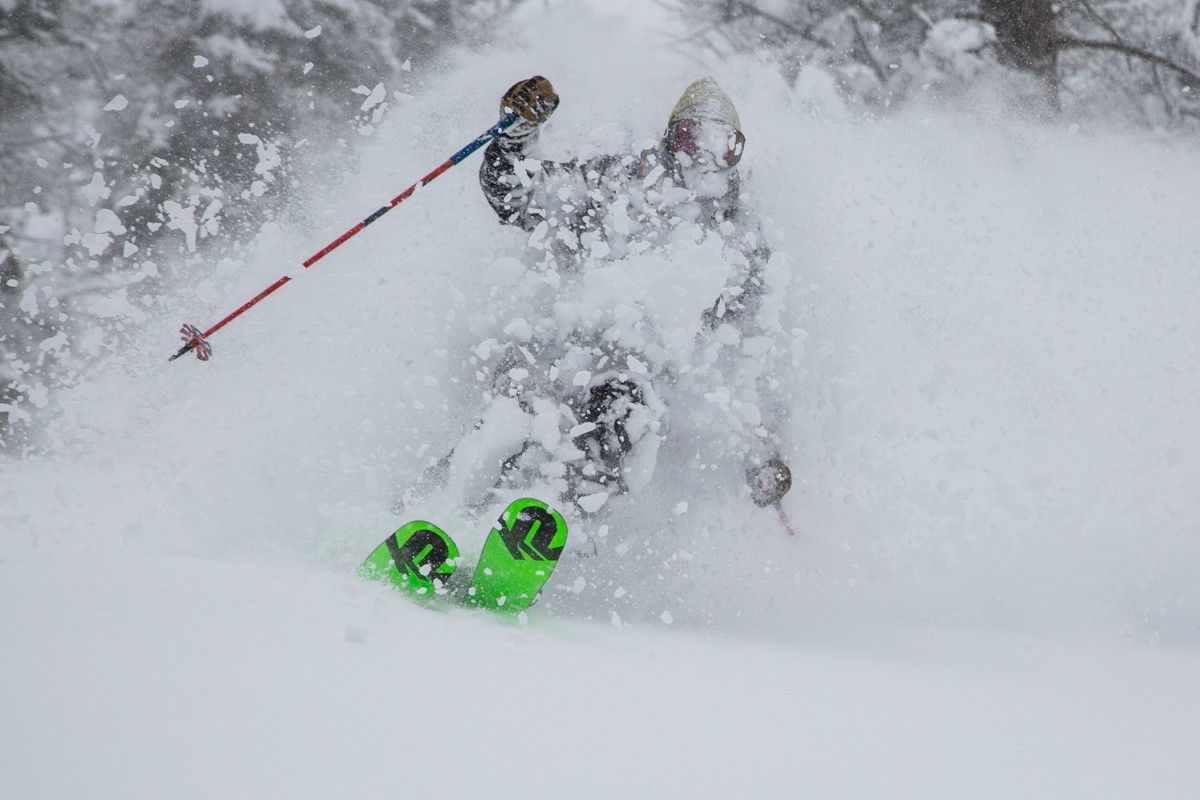 Someone left the powder spigot on in Sun Valley, Idaho
My business is travel. I love to hit the road exploring new places, meeting interesting people, and adventuring in the mountains. From Japan to Salt Lake City, British Columbia to Ketchum, the 16/17 season has revolved around the never-ending pursuit of powder, culture, and new destinations. Actually, that's every year but who's keeping track, right? But in hindsight maybe sometimes it's best to stay put every now and then. The fact of the matter is I probably didn't need to leave Ketchum this winter if skiing powder was my only goal.
 
For me it's enjoyable to look back on a winter through the images I shoot and my reflection is an added benefit to being a photographer. I recently sat down to indulge myself with photo editing from the winter before I head to Alaska for the spring helicopter ski season. It made me laugh at how many blower powder shots I have stacking up in Lightroom. My goal was to compile some images and I smile in disbelief because I don't have any shots with Sun Valley's quintessential blue skies and ripping groomers. The humor is not lost on me as I reminisce about all the deep powder days and incredible shared moments I have had with new and old friends alike. The images and memories stand as a testament to a once in a decade (or more?) winter in Ketchum with cold smoke tree runs and bottomless resort laps enjoyed by locals and newcomers.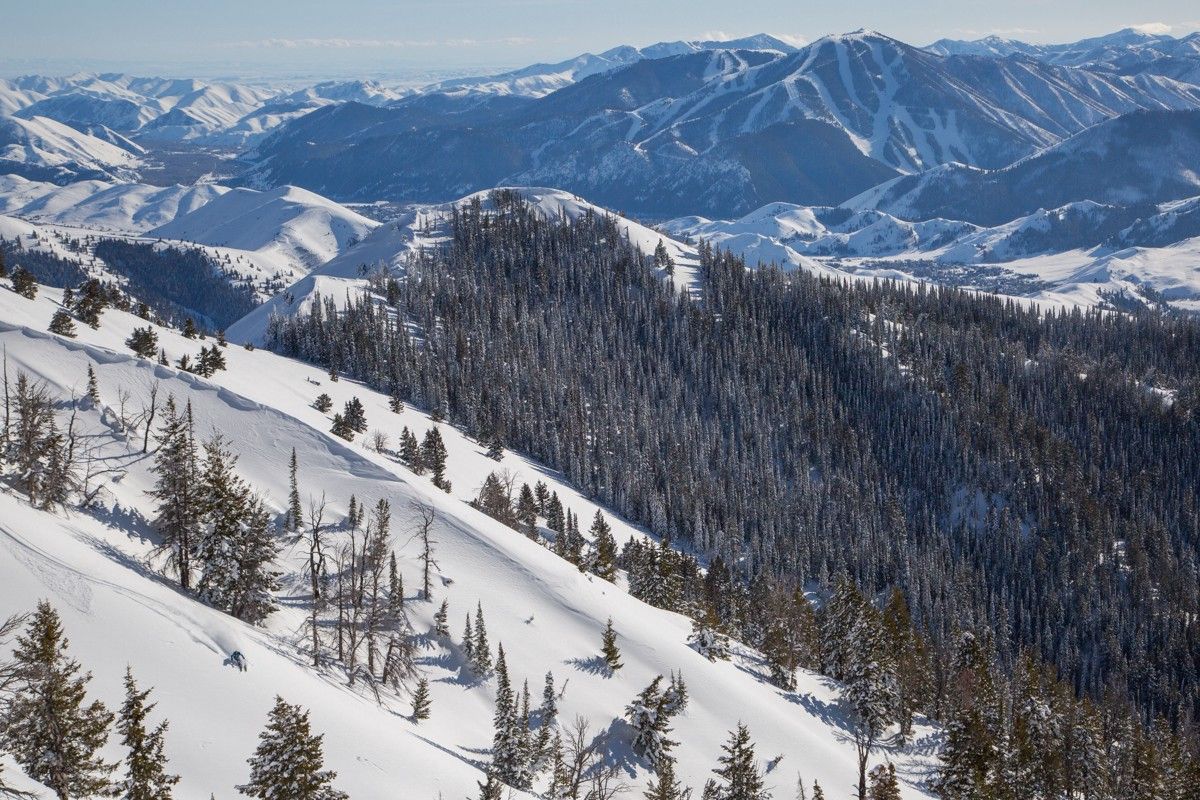 Sun Valley's current snow total for the season is 299" as of March 9th and it will probably exceed that depth with the current storm system cycling through now. Given that the historical average of the Wood River Valley is around 150", it would be an understatement to say it's been an incredible powder run for our new Idaho home. Everyone keeps reminding me that it was a good season to move here! I promise I'll try not to forget that. Ha!
I've truly been grateful to explore the local mountains via chairlifts, helicopters, and touring. By far, I have spent the most amount of time learning Sun Valley's iconic centerpiece Mt. Baldy. Baldy is an amazing mountain resort and offers some of the best lift-accessed skiing anywhere. I don't know of many US lifts that rival the truly epic Warm Springs zone. This steep north facing section of the resort offers seemingly endless skiing accessed by a single quad lift rising 3,000 feet and you don't even need to take your skis off.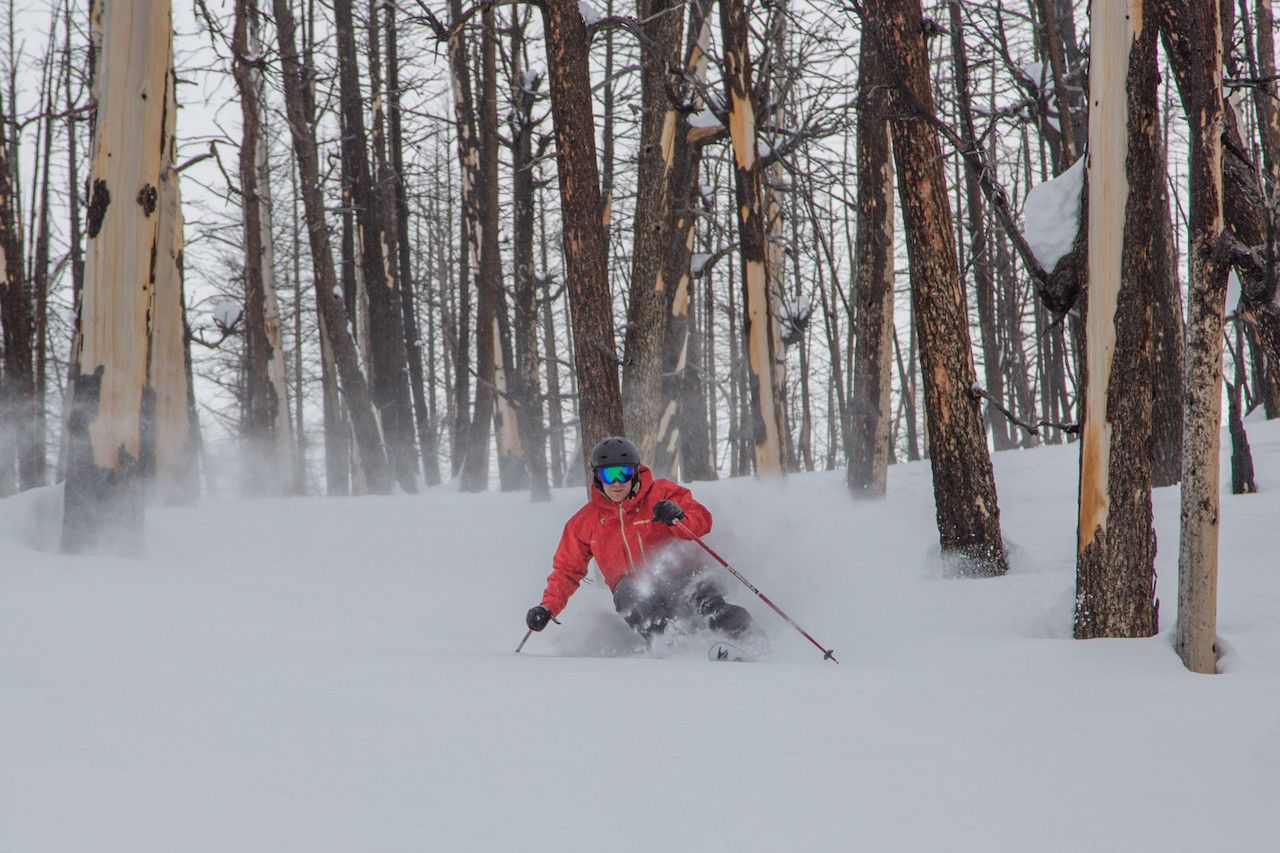 As my attention turns its focus toward my upcoming months in Alaska and its Shangri-La of steep skiing, I'll look back with pleasure at a winter to remember. I'm stoked to have captured a few of those fleeting moments.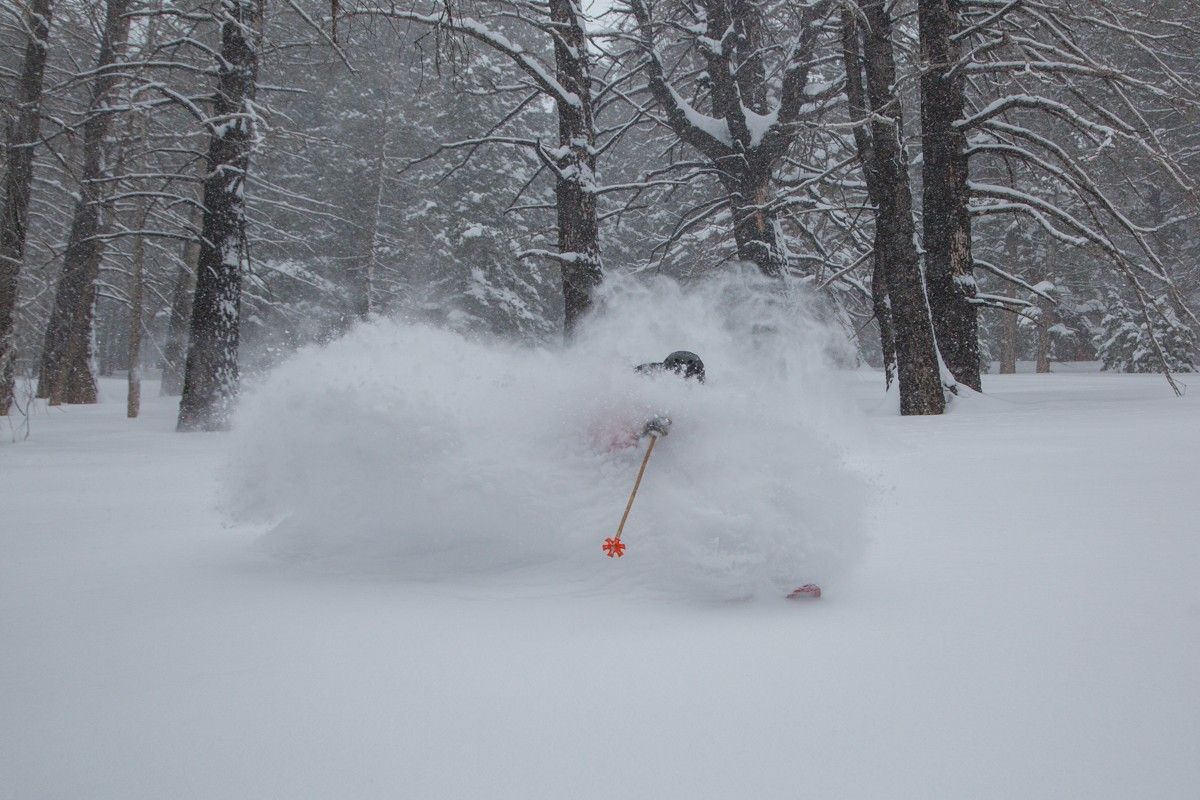 Gear we recommend for charging deep powder in Sun Valley:
Outerwear:
Outdoor Research Maximus Jacket
Outdoor Research White Room Pants
Skis:
Goggles:
Oakley Airbrake