in paid partnership with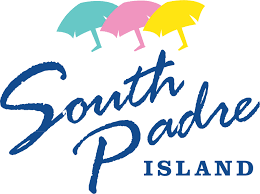 For most of us, summer is long gone — barbecues, fresh seafood, and surfing are all things of the 2018 past. The scarves and boots are being rotated in…unless your travel plans include South Padre Island. It's downright tropical here, with temperatures still hitting 70°F around December.
The water is warm, and it's everywhere; South Padre Island is surrounded by the Gulf of Mexico and the Laguna Madre Bay. The Island isn't even half a mile wide, so amazing views and delicious seafood are never more than a seaside stroll away. But even with a compact destination like this, you need to know how to navigate it — and here's how.
THE ARRIVAL
Let's start by setting up your home base. South Padre has all your tried-and-true hotel options, but you're not on a tried-and-true vacation. Here's a brief rundown of some alternatives:
The resorts – Named one of the best resorts in Texas, Isla Grand Beach Resort is definitely a place to see and be seen. Its cabana rooms and condos come with views of tropical foliage, pools, and — of course — the beach.
The vacation rentals and homes – Vacation rentals offer the best of both worlds: island living with all the comforts of home. That's true whether you're looking for a modest space for two or plenty of room for a large group. Stay waterfront, just a few blocks from the shoreline, or among all the action in the heart of town. Choose a high-rise condo setting for unbeatable sunset views, or pick a beach-style bungalow for quiet mornings on the front porch. This way, your stretch of sand will totally feel like your own.
The adult-only facilities – Places like the Upper Deck Hotel & Bar are 18-only, gay-friendly, and have built-in nightlife that's the good kind of loud. (Note: There are other venues around town that become 18+ or 21+ after a certain hour.)
With your lodging figured out, it's time get out and into the wild. It's your first night, so inaugurate your South Padre vacation by experiencing the bold, tropical flavors of the Island at one of its 40+ local dining and live music spots. If you dare, the buffet at Louie's Backyard means a table full of endless crab legs, scallops, ribs, and shrimp. It's got the "all-you-can-handle" vibes of Las Vegas, but way fresher, and way more local. Not to mention the west-facing location, just steps from the waters of the bay, makes this local favorite a hard-to-beat-spot for taking in your first SPI sunset.
For après-dinner, here are three solid options:
Dancing – Head to the Quarterdeck Lounge, located in the Isla Grand Beach Resort, to burn off those cals. Awesome bands from across the country play here on the regular.
Drinks – A couple spots you should check out are Coconuts Bar & Grill for the cocktails (frozen and otherwise) and Padre Island Brewing Company (it's the second-oldest brewpub in the state!).
The beach by moonlight – If you can manage the walk to the other side of the Island after all those crab legs (relax, it'll only take you 10 minutes), the beach is right there. Being on the sand come nightfall is its own kind of buzz.
DAY ONE
Morning + Afternoon
Any day you spend on South Padre Island is going to be a long, sunny one, which is its own kind of wonderfully tiring. Your necessary fuel can be found at the Grapevine Cafe & Coffeehouse in freshly brewed cups and on plates covered with pancakes, pecans, and fresh berries. Or cinnamon rolls, French toast, crab omelets, (corn!) biscuits and gravy, or humongous servings of chorizo con huevos. The breakfast selection is so good here, partly because it's so diverse — they do equal parts Mexican, American, and espresso bar…a triple threat.
In terms of how awesome waterparks can get, Schlitterbahn Beach Resort & Waterpark plays on a Michael Phelps level. Many a Texas kiddo is introduced to South Padre Island not as the site of Texas's best beaches (which it is), but as the home of this awesome water world of adventure. And 20 years later, they still come back for more, because there are no age ceilings for enjoying The Boogie Bahn Surfing Ride, Lafitte's Cyclone, the Los Rios Azul Torrent, or any of the other 20+ rides, slides, and rivers.
Eventually, you'll have to cave to your hunger; when that happens, book it to Ceviche Ceviche. It's not fancy, there's limited seating, and there's certainly no candles, but the ceviche is the best around ("around" as in the entire region). The avocado, the mango, the portions — go for the Tuna Poke or the Islander. Or ignore those suggestions and get whatever you want, since none of it disappoints.
Thus properly fueled, it's time to get wild. SPI is a habitat for the endangered Kemp's ridley sea turtle, and Sea Turtle, Inc. offers visitors an up-close look at these creatures as the only educational, rehabilitation, and rescue facility on the Island. You're also within easy striking distance of the Rio Grande Valley's premier destination for birdwatching, the South Padre Island Birding & Nature Center. It's an ideal place to observe the birds, butterflies, and wildlife of coastal South Texas. Walk the bayfront boardwalks and take a birding tour to explore a different side of this beach getaway.
Evening
Just on the other side of the Queen Isabella Causeway, check out the Queen Isabella State Fishing Pier to stretch your legs and gaze back over to South Padre Island in all its beauty. Take a selfie or two behind the nearby lighthouse (at Port Isabel Lighthouse State Historical Park), snap a panorama of the Island, and nab a few sunset shots — this is not the time to forget your camera.
The pier is also a terrific fishing spot, if that's your thing. You're bound to pass an angler (or six) as you walk along, each attempting to reel in speckled trout, grouper, tarpon, sheepshead, or gaff-top catfish, most likely. Join in the action here, or book a charter — Dolphin Docks is right next door to the lighthouse. These folks will get you fishing out on the bay, or, like their name suggests, scouting for the dolphin pods that call SPI home.
Tip: If you're on the hunt for perfect Instagram moments, get yourself to the Whaling Wall at the South Padre Island Convention Centre. It's a big, square building covered with beautiful paintings of orcas and other aquatic creatures.
DAY TWO
Morning
If you're in the mood for something upscale, hit up Beachside Bar & Grill, inside Pearl South Padre. You'll have views out over the resort and directly onto the waves. A second option is Yummies Bistro, a wonderful little restaurant to get your morning munch on. The name may be a bit on the nose and the exterior may scream "budget-friendly," but that doesn't keep the Cinnamon French Toast from feeling like your soulmate (hint: add chocolate chips). Their fresh fruit options are unbeatable, and the Mexican fare — breakfast quesadillas, burritos, the Ranchero Santa Cruz — is only paralleled by the pepper-and-olive happy faces they carefully place on top of their eggs benedict.
After breakfast, swing by the South Padre Island Farmers Market (Sundays, 11am – 1pm). This little marketplace hosts around 10-20 vendors who bring in their fruits and vegetables from the Rio Grande Valley. There's also lots of delicious baked goods to buy, like homemade granola bars filled with almonds and cranberries, or giant brownies with molten chocolate inside. But the more regional fare comes in the form of surprisingly scrumptious "fish balls" packed with cream cheese, horseradish, lemon, and spices, or, depending on the season, the home-cooked tamales.
Afternoon
What you've been waiting for: beach time. South Padre Island has 20+ points for beach access — really all you have to do is drive down Padre Blvd and choose a place to turn your wheels toward the water. Don't like this particular access point or stretch of beach? In another 500 yards, there'll be another one. Walk along the sand until your spot becomes your spot.
From here, you know the drill. Surfing, swimming, basking, the works — or you could switch it up and check out South Padre Island Water Sports, over on the Island's bayside. They'll hook you up with a kayak, SUP board, kiteboard, or flyboard — you need to see the Island from a water-powered jetpack, right? Right.
Back on South Padre Island's fine sand, lest we forget, is another kind of adventure: the largest outdoor sandcastle in the USA. The artists associated with it are all about teaching their craft to others (and maybe a little bit of bragging). Watching these master sand sculptors create such lavish sand architecture is incredible, but there's nothing like doing it yourself. Sign up for a two-hour group lesson, and these guys and gals will make sure you walk away having built a castle of your own. It's a souvenir you can't pack, but you'll always take the memory (and the skill!) with you.