This Summer, Take a Road Trip Through a Lesser-Known Slice of BC. Here's Your Guide.
in paid partnership with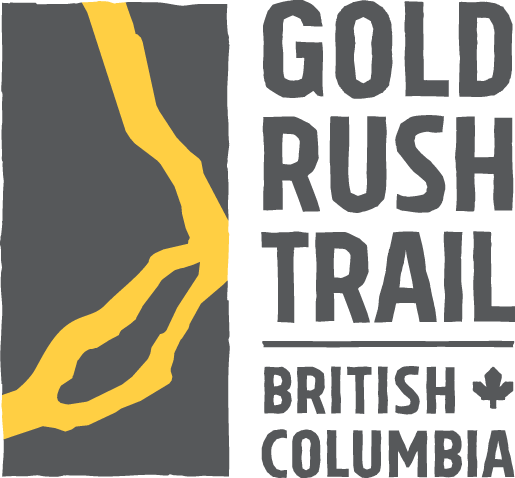 Along the course of the Fraser River — North America's longest undammed river — stretches a network of traditional trading routes, carving northward through the interior of British Columbia. Though used by Indigenous Peoples for millennia, it was in the 1850s that these trails began to see a different type of traveler, one that would forever alter their legacy: the gold prospector.
Today, British Columbia's Gold Rush Trail runs from the mouth of the Fraser River in New Westminster, east of Vancouver, and winds its way north to Barkerville Historic Town & Park. It stands as the epitome of history-meets-nature for visitors looking for something just a little bit different.
Expect truly-Canadian adventures like cozy lakeside cabins, floatplane-accessed mountain biking, hiking through provincial parks, paddling on deserted and pristine lakes, Indigenous cultural experiences, and unique accommodations, checking off every box for an unforgettable road trip. (Not to mention, the favorable exchange rate with the Canadian dollar makes this about 20% more affordable than a drive through the US, and fully vaccinated travelers are no longer required to test when entering the country.)
The whole journey along the Gold Rush Trail — broken up into 10 legs over 770 miles — can be done in as little as three days or more than 10. You can explore for however long and however deeply you desire. Wherever you choose to wind up on this adventure corridor, here's how to make the most of the ride.
Planning Your Route
The first four legs of the Gold Rush Trail — from New Westminster to Bridge River Valley and the famous South Chilcotin Mountains — mix history and river adventures with all the comforts of modern travel. From Historic Hat Creek on, you're truly on the road less traveled, hopping between hidden waterfalls, unmarked trails, and provincial parks. Each leg can take one or two days, with various route options and, of course, ample stops for exploring. Here's how it all breaks down:
Gearing Up
Whether you're driving up from Washington state or flying into Vancouver, you'll be kicking off this journey in the city of New Westminster, the official start of the trail. Gold prospectors stopped here for provisions and tools before heading off on their quest. Tap into that vibe as you pick up all your road-trip essentials. You can find everything from fresh fruit to seafood to organic meals at River Market, so stock up.
Before you head out, ensure you're prepared for the Canadian outdoors while practicing safe and responsible travel. Download guides and checklists found on the Gold Rush Trail's Know before you go page.
Legs 1–3: To Fraser Canyon and Beyond
After departing New Westminster, spend a day sinking into the region's past. Tour a real-life Hudson Bay Company fur trade post at Fort Langley National Historic Site, or learn about Indigenous culture with the Stó:lō [stoh-lo] Nation on a cultural tour or by visiting the Stó:lō Interpretive Centre.
From Hope, it's time to witness Fraser Canyon via Highway 1, a scenic drive that rivals any in Canada. Cross Fraser Canyon in the Hell's Gate Airtram, and then continue north to visit the Tuckkwiowhum Heritage Village [tuck-we-ohm] near Boston Bar. Tour the heritage site, which features traditional smokehouses and pit houses among other attractions, sit in on a storytelling session, and learn how the Nlaka'pamux [ing-khla-kap-muh] people connect to this land.
In Boston Bar, consider falling asleep to the sound of the Nahatlatch River in the glamping tents at REO Rafting & Yoga Resort. In addition to paddling, the resort runs three- to seven-day yoga retreats and is ideal for couples or friends. Near Lytton, Kumsheen Rafting Resort has a long history of rafting the mighty Fraser River at its doorstep. This family-friendly resort offers glamping in teepees or canvas tents, camping, a pool to cool off in, a hot tub, and many other activities. Heading north from Fraser Canyon, you'll soon be entering the Cariboo, a region with a Wild West feel and home to many guest ranches. Among them is the Sundance Guest Ranch in Ashcroft, surrounded by the Thompson River Valley, which serves up a luxurious slice of ranch life.
Traveling north, you'll be following the Cariboo Waggon Road where, near the town of Cache Creek, you should pay a visit to the Indigenous Interpretation Centre of Historic Hat Creek Ranch, which has unique accommodations in covered wagons or miner tents to provide an authentic Gold Rush experience. Stop into the center and to learn about local Secwepemc [shi-huep-muh-k] culture through interpretive guides that share a glimpse into Secwepemc history and cultural traditions.
Legs 4–6: Biking or Boating?
From Historic Hat Creek, head toward 70 Mile House and enter BC's Land of Hidden Waters, where you'll want to turn off for Green Lake Provincial Park and its great water sports opportunities. Or — for something entirely different — make your way to Chasm Provincial Park for lava flows and box canyons.
If you're a cyclist, know that this area is, essentially, the unofficial mountain biking capital of Canada. Visit 100 Mile House for hundreds of unmarked backcountry trails, mainly for beginner to intermediate levels. You'll find more expert trails around Williams Lake, near 150 Mile House.
Legs 7–10: Barkerville or Bust
From 150 Mile House, multiple routes loop around the edges of the Cariboo Mountains, giving you lots of options for exploring. On the western route toward Barkerville, be sure to stop at Xatśūll Heritage Village [hat-sooth] for storytelling by Secwepemc elders, guided tours, workshops, and lunch or dinner — just make sure you have a reservation first.
Quesnel is a great stop on this route, too, for endless wilderness walks through Pinnacles Provincial Park and history at Quesnel & District Museum and Archives. Nearby, the Cottonwood House Historic Site is one of the few remaining Gold Rush-era roadhouses, built in the 1860s.
Soon enough, you'll reach the "El Dorado" of the British Columbia Gold Rush: Barkerville Historic Town & Park. This is where Billy Barker struck literal gold, triggering a series of events that transformed British Columbia into what it is today. Take a tour of the town — including one of Canada's oldest Chinatowns — and rest your head at their historic local B&B or cabins. It's all part of the largest living-history museum in western North America.
Meanwhile, if you take the eastern route from 150 Mile House, you'll weave along the Cariboo Mountains, around pristine lakes, and through an inland temperate rainforest. The drive is on a seasonal gravel forestry road — open to tourists July to September — and while 4×4 vehicles are recommended, most 2-wheel-drive vehicles can navigate it. You'll see Quesnel Lake (the deepest fjord lake in North America), get a chance to spot grizzlies, stroll through a historic cemetery at Quesnelle Forks, and wander true wilderness at Cariboo Mountains Provincial Park.
"Wander" truly is the theme here, for while our guide provides an idea of the stories and experiences you'll encounter this summer on British Columbia's Gold Rush Trail, there are so many more to discover. To do so, you'll just have to make the journey yourself.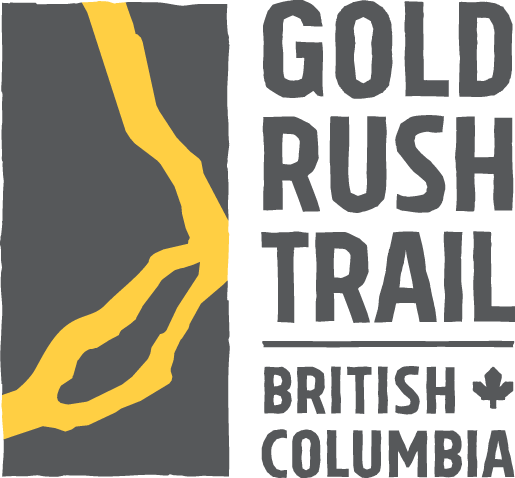 What did you think of this story?