in paid partnership with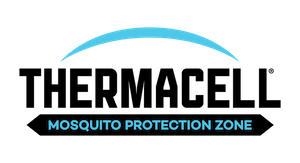 Whether you're a backpacker setting up basecamp for a multi-day mission or a weekend warrior planning that next epic car camping adventure, there are some essential things that just make nights in the outdoors better. My priorities lie with camp coffee, good socks, and bug repellent — but everyone has their own can't-live-withouts.
Below, we've compiled a packing list for your next foray into the woods. We trust you can choose your own clothes (remember, light layers!); as for the rest, it's divided into three sections: camp, comforts, and cooking. That should about cover it!
Camp
Tent – Shelter is your first necessity. Choose your tent based on how many are in your group. If you're a couple who wants room for a bit of gear storage or your dog, it can be smart to bump up to a three- or even four-person tent. Don't skip a tarp or footprint to fit under the tent, either — it'll help prevent tears.
Sleeping bag and pad – Next priority: bedding. Spend the extra dough on a sleeping bag that goes down to ultra-low temps if there's even a remote chance that you'll be camping outside the peak of summer, and bring an extra blanket for warmth. Likewise, a good sleeping pad is the difference between dreaming pleasant camp dreams and waking up with rocks or roots in your back. There are inflatable pads, foam pads, even pads that absorb your body heat. That said, unless you're camping all the time, you don't need anything fancy — test out a few options and go with what feels right.
Chair – Sure, you can sit on a stump, and many campsites have picnic tables. But if you don't need to keep your camping load as light as possible, bringing along a chair of some type can transform your site into a place where you actually want to chill by the fire all night.
Lights – This can mean anything from flashlights, headlamps, and lanterns, to string lights that bring a little feel of home with you into the woods and make your tent or campsite feel that much cozier. Solar lanterns are especially great, though headlamps might prove the most useful in a pinch.
Comforts
Bug repellent – Nothing ruins camping like getting eaten by mosquitoes. But there are alternatives to your basic (and messy) sprays and wipes. Case in point: The Thermacell Radius creates a 110-square-foot mosquito protection zone around your campsite (and it's DEET-free!). It uses a long-lasting battery rather than fuel (meaning you can even fly with this puppy), and it isn't bulky — think smaller than a soda can, but with the power to transform your site into a mosquito-rebuffing citadel.
Sunscreen – Choose a high SPF that's waterproof and apply it regularly, especially if you're hiking at high altitude. Related: Bring your sunglasses and your favorite hat for extra sun protection.
Good socks – Okay, okay, we said you could cover your own clothing, but a decent pair of wool socks is game changing, especially if your feet get cold easily. And little beats putting on a fresh pair of socks after a long (read: sweaty) day on the trail (except maybe enchiladas).
First-aid kit – Blisters? Splinter? Be prepared to treat camping ailments with a basic first-aid kit. You don't necessarily need to buy a pre-prepared kit, either. Make your own to cover whatever hazards you think you might face.
Book or playing cards – You're away from Netflix. Embrace it. Bring cards for when you want to hang out with your group, and a book — preferably not one the size of War and Peace if you're hiking in — for when you want time to yourself.
Cooking
Cooler – Keeping your food and drinks cool is pretty high on the list of camp priorities. Some options are more hardcore than others (ice can last for days in a Yeti cooler), so do your research beforehand.
Stove – There are so many options for this camp kitchen essential. Cooking for a group calls for a multi-burner stove, but when packing light, a single burner's more than enough. Also, you know, check you have enough fuel.
Cookware/Dishes – Some essentials include: plates, bowls, the all-mighty spork, a pot to heat water, a skillet, and a favorite silicone spatula. If you're going for a light pack, folding dishes are ideal.
Food – Make it easy on yourself with freeze-dried MREs, or get creative. Check out Fresh Off The Grid for recipes and outdoor food inspo. Don't forget the trail mix! (Also note coffee and hot sauce.)
Water filter – A mega-essential. Your drinking and cooking water has to be safe to consume, and a water filter gets the job done. If you're not camping in a place with a water tap or clean stream access, a filter is an easy (and much lighter) sub for a 5-gallon jug of purified water.
Water bottle(s) – Reusable bottles are a camping must-have. A multipurpose bottle (like the Welly) can also serve as your coffee mug…or a cocktail cup.
Sink and soap – Maybe not an actual sink, but you'll need something to wash dishes in. Collapsible sinks are awesome, but a plastic tub or your cooking pot works just as well. Biodegradable camp soap will get the job done fast, too.
Additional miscellaneous items for whatever you're doing outdoors: a pocket knife or multi-tool, rope, duct tape, garbage bags, binoculars, a tarp and twine/cord, two-way radios, work gloves, trail maps and guidebooks, a daypack, fishing pole, bear spray, a camera, an all-weather notebook, and so on. Now you're ready to camp. Enjoy!