AUTHOR'S NOTE:
In 2011, I traveled to Valle Chacabuco in the Aysén region of Chilean Patagonia. I was there to visit the future Patagonia National Park and to see the Rio Baker — among the most powerful and pristine rivers in the entire world — before it was dammed.
There was a sense of urgency at the time. Lawmakers in Chile had just approved environmental permits for HydroAysén, a hydroelectric project of unprecedented scale. Besides calling for five dams on the Baker and Pascua Rivers, the proposal included a 1,200-mile clearcut for transmission lines that would run through seismically active areas, national parks, and some of the most pristine wilderness left in the Americas — eventually sending the power to mining operations in the north.
…the biggest protests and public demonstrations since the era of Pinochet and the military dictatorship.
As the majority of Chileans were against the dams, the decision sparked outrage: the biggest protests and public demonstrations since the era of Pinochet and the military dictatorship.
Meanwhile, literally bordering one of the proposed dam sites in Valle Chacabuco was the future Patagonia National Park. This project was the culmination of decades of conservation work led by philanthropists Kris McDivitt Tompkins, and her husband, the late Doug Tompkins.
Once fully realized — and connected with two bordering national reserves — the plan would create a Yosemite-sized national park in the heart of Patagonia.
Entering this story was like looking at two diametrically opposed ideologies. On one side were people who loved the land and wanted to protect it; on the other were stakeholders such as multinational corporations Colbún and Endesa, who advanced a "mine, drill, and cut" agenda and ultimately had no connection to the place.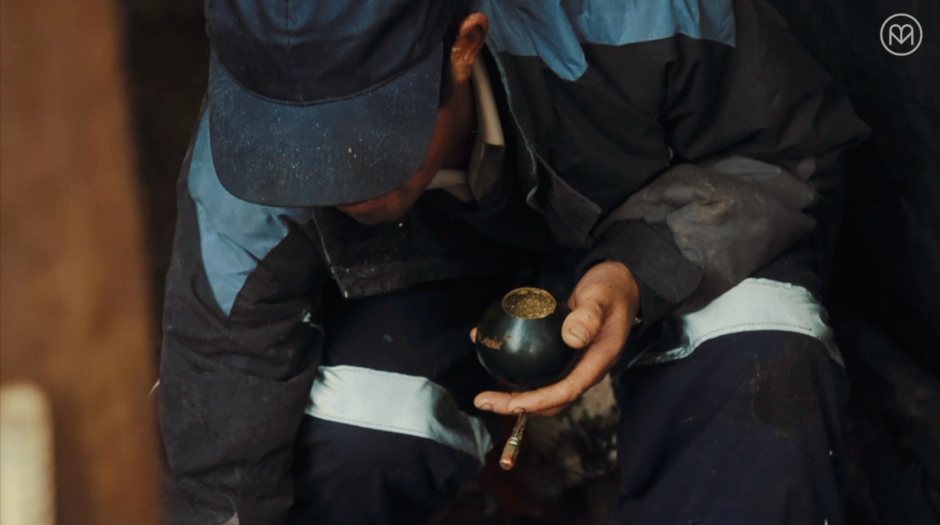 César Parada, a Patagonia Park trail worker from Cochrane, preparing mate.
And yet beneath this battle of ideologies was still another conflict: the very real effects of an economy in transition. The livelihood of the local people of Aysén — a very rural and sparsely populated region — had traditionally depended on sheep farming. Similar to much of the American West, decades of overgrazing had left the lands here worn out.
In creating the future Patagonia National Park, both volunteers and locals helped to build trails and also worked on the process of "rewilding," or restoring the overgrazed land back to native Patagonian steppe. Miles of fences had to be ripped out so that guanacos and other animals could once again migrate freely. Invasive species had to be eradicated.
For families that once made a living as ovejeros (shepherds), these were huge changes. And so, parallel to the Tompkins' conservation initiatives was the mission of creating a new economic base — tourism — through which the local people could benefit.
…their monumental work hinged on personal transformations from business leaders to conservationists.
Trawen attempts to pull together these different threads of conservation, travel, and the changing economic face of Patagonia. The centerpiece is a series of interviews with Kris and Doug, and how their monumental work hinged on personal transformations from business leaders to conservationists.
Please watch the documentary below, and continue reading for additional backstory on our journey as well.
–David Seth Miller
Doug founded The North Face in 1965. Kris was CEO of Patagonia, Inc., and worked alongside founder Yvon Chouinard for decades. In Trawen, they recount their stories of taking their lives in a new direction. Doug talks about one day realizing he was "on the wrong side of the equation."
And for Kris, after years of "spending time at the mountains and at the sea, you realize when you love a place, you want to protect it."
Ultimately, this conversation around one's relationship to place informed every moment of the trip. The scale and beauty of the terrain itself. The possibility of these wild rivers being dammed. Our own personal lives, the actions we took, the work we did: all of it seemed to flow together like a confluence, a meeting point, or, roughly translated from Mapuche, trawen.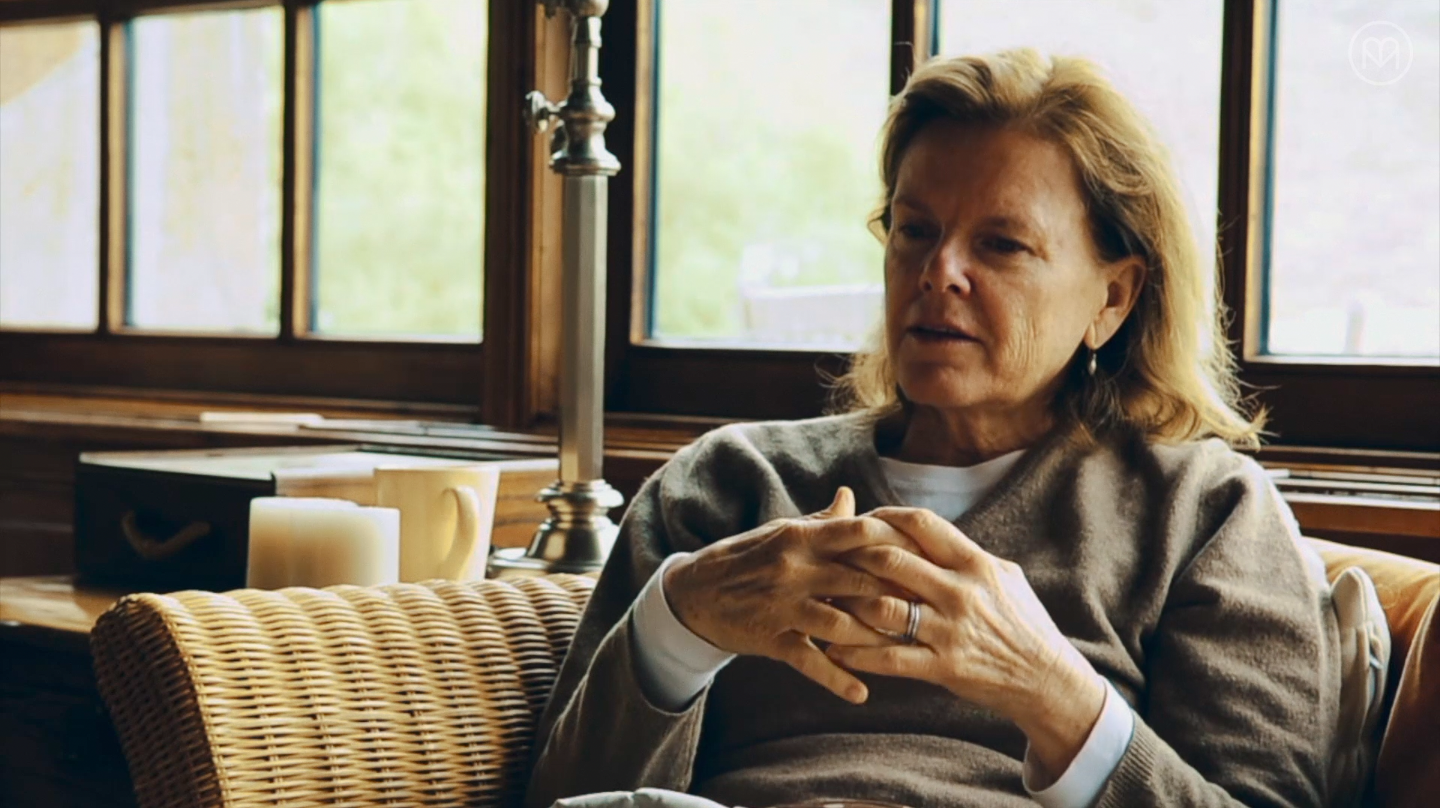 Kris Tompkins: "The big idea of protecting key areas in perpetuity is just essential to civilization."
Accompanying me on the journey was my longtime friend Adam French, a writer and political ecologist who had spent years researching conflicts between farmers and transnational hydropower/mining firms in Peru's Cordillera Blanca. Adam and I both felt strongly that our team needed to include someone local, and so we hooked up with Chilean climber and photographer Claudio Vicuña, who had been exploring Aysén for years as a mountain guide.
It's emotional now, looking back on the footage, as Doug died tragically in 2015 while on a kayaking expedition with his oldest friend and climbing partner, Yvon Chouinard. Among my favorite moments was hearing Doug joyfully reminisce about his journey from California to Patagonia with Yvon nearly 50 years earlier to climb Mt. Fitzroy, where they filmed the classic Mountain of Storms. Check out some of this interview below:
The journey
As Adam, Claudio, and I followed some of the same roads as in their journey, the long overland haul from Santiago to Valle Chacabuco started to feel a bit like a pilgrimage. Along the way, you pass epic volcanoes and paddle country (Volcán Villarica and the town of Pucón), then days of glaciated peaks and ice-fields along the Carretera Austral, or Southern Highway.
We also opted for an overnight ferry which took us through otherworldly fjordlands, places once navigated by native people in open canoes. In terms of exploring untouched places, this area between the Golfo Corcovado and the Canal Moraleda remains the most limitless terrain I've ever seen.
Connecting as climbers, paddlers
We were, admittedly, a bit intimidated by Doug at first. Perhaps it was because we idolized him; perhaps it was because we'd heard he was the kind of person who wouldn't waste time on you if he didn't like you. Either way, arriving late that first night to a dinner with two dozen influential people, like world-renowned energy expert Amory Lovins, it was difficult to know how to approach Doug at all.
As luck would have it though, later that night we caught him alone for a second, flipping through an album of old climbing photos. One was the smiling, stoked face of Jimmy Chin, an old friend of Adam's. We started talking about different rivers, climbs — the places we cherished — and from here we broke through the barriers. At heart, we all shared the common language and love of just exploring outside.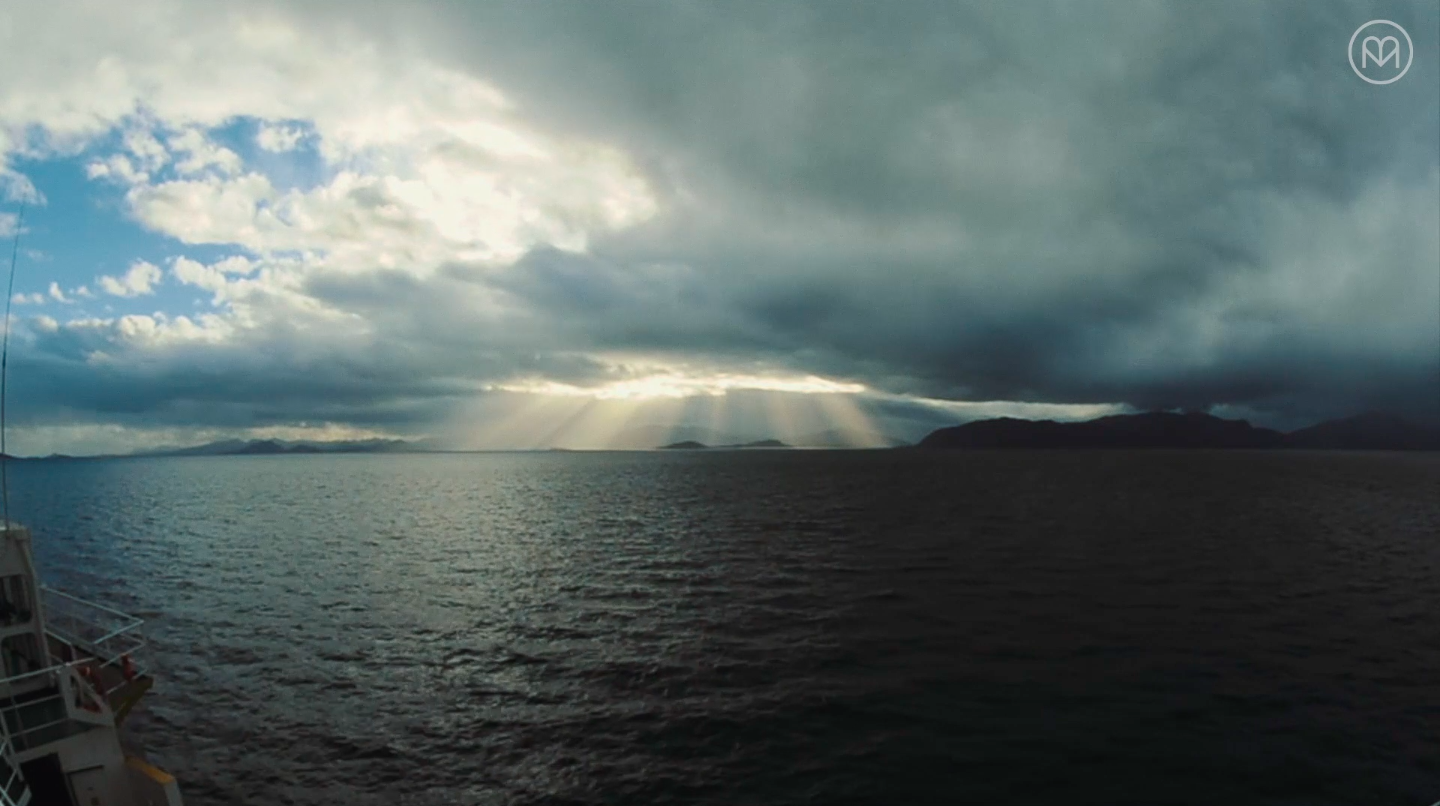 In my lifetime as a traveler, this area between the Golfo Corcovado and the Canal Moraleda remains the most limitless terrain I've ever seen in terms of exploring untouched places.
The state of conservation in Patagonia today
In the years since our trip, several important events have taken place. In the face of sustained opposition from locals and activists across the country, Colbún the largest stakeholder in HydroAysén, indefinitely suspended their environmental impact assessment in May of 2012. Then, in 2014, the Chilean Committee of Ministers essentially ended the project by unanimously overturning the original environmental permits they'd granted back in 2011.
As they're sometimes referred to, however, these "zombie dam" projects have a tendency to keep coming back from the dead when different political parties take office. That said, the environmental movement that emerged in opposition to HydroAysén became the largest in Chile's history. It's set a precedent for activism after a generation of Chileans had largely been silenced during Pinochet's brutal military dictatorship of the 70's and 80's.
Since Doug's death in 2015, Kris has redoubled her work leading Tompkins Conservation. On March 15, 2017, Kris Tompkins and Chilean President Michelle Bachelet made a historic accord to expand Chilean national parks by ten million acres. The agreement included a handover of more than one million acres of land from Tompkins Conservation, including the future Patagonia National Park. Once inaugurated, it will be the biggest national park in South America.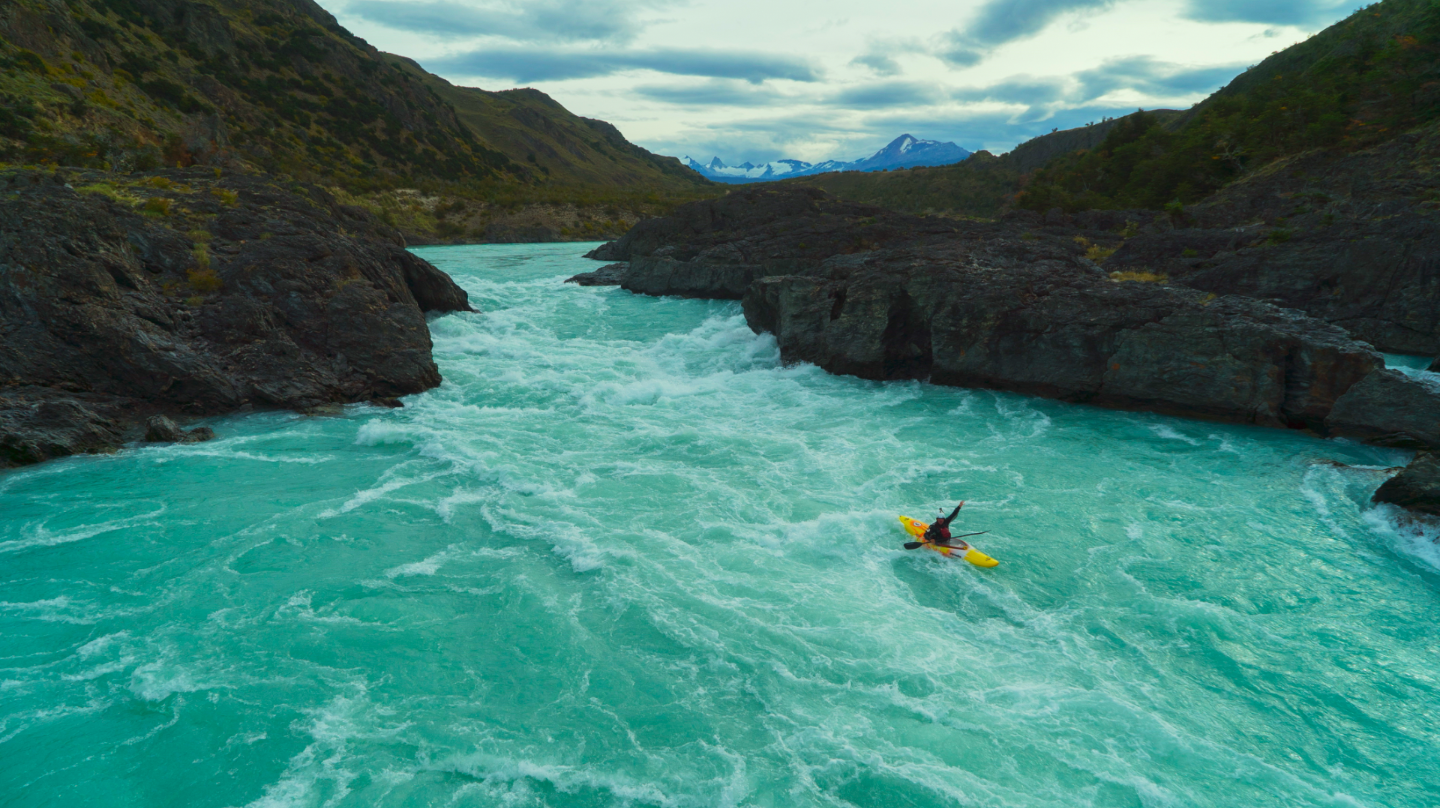 The massive whitewater of the Rio Baker, still wild and free. In 2017, a crew of expedition kayakers helped draw attention to these rivers with a mission to paddle them from source to sea. Photo: Todd Wells/Mountain Mind Collective.
UPDATE (Feb 2, 2018): Monumental Victory for conservation
Monday, Jan 29th, 2018 went down in history as one of the great days for conservation, for travelers, for wildlife, and for Chile.
Chilean President Michele Bachelet signed into law a long-awaited act that creates 5 new national parks, and over 10 million acres of new national parkland (an area larger than Switzerland), and a "Route of Parks" — an interconnected road system that links a total of 17 parks for thousands of kilometers from Cape Horn up through Patagonia. The 10 million acres included more than 1 million — the largest private land donation for conservation in history — from the Tompkins.
Words and video edits by David Miller
Imagery by Claudio Vicuña