in paid partnership with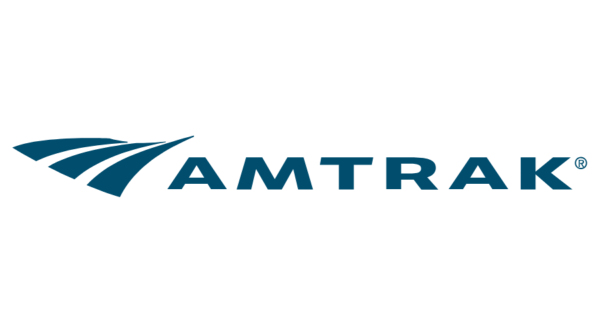 Let's be honest: We were all hoping that despite the craziness of 2020, we'd still be able to check off a location or two on our travel bucket lists, take pics for the 'gram, and make lasting memories with friends across borders. While current events may have humbled many of those goals, they don't necessarily make having new experiences impossible. The truth is, travel can still be had this summer with safety top of mind. After all, in the US, you're just a train ride away.
All aboard, because Amtrak provides safe and convenient routes to get you back home, to your favorite people, or to your dream domestic destination. Imagine exploring some of the country's best outdoors — the Grand Canyon, Niagara Falls, Glacier National Park — or simply reconnecting with friends and family in the city with an ease and flexibility that is so needed during these times. Amtrak travels to more than 500 destinations in 46 states (and three Canadian provinces!), meaning there's no shortage of options to help you rediscover the places (and people!) that make this country great.
In other words? Thanks to the benefits of train travel, your summer travel goals are still possible with Amtrak. Here's how.
Your safety is priority #1.
One of the biggest travel considerations this summer is how to do so safely. Amtrak is answering this concern by limiting bookings on reserved trains to allow for more physical distancing onboard. If you're traveling solo, you can use the seat next to you for your personal belongings. Traveling in a group? Close friends and family members will easily be able to find seats together. All employees and customers are required to wear face masks at stations and onboard trains, too.
Amtrak has also upgraded its cleaning protocols, installing plastic barriers where necessary and cleaning commonly used surfaces like door handles, countertops, and seating areas with EPA-registered disinfectants. Trains have an air filtration system with an exchange rate of fresh air every four to five minutes, and to keep your onboard experience as contact-free as possible, passengers can use a foot-operated "automatic door open" button to move between cars. If you're hungry, know that all payments in the cafe are cashless.
Your time onboard can be totally exclusive.
Amtrak's private rooms are perfect for solo travelers, couples, and families who prefer extra privacy. The Roomette includes two cozy seats that can be converted into beds, charging outlets, and complimentary WiFi, while the larger Bedroom features similar amenities but twice the space. Imagine you and your travel companions lounging comfortably as the train rolls on, playing your favorite songs as the soundtrack to your journey, a spectacular American view whizzing by the window.
Private rooms also grant you priority boarding and access to the lounge at major stations. Other onboard perks include three complimentary meals (for long-haul routes) and a dedicated sleeping car attendant to help with your luggage and provide turndown service. Now that's how you travel in style.
You can arrive right in the heart of downtown…
The very first Amtrak ride — May 1st, 1971 — whisked passengers from Philadelphia to New York City. Philly's 30th Street Station is right on the edge of downtown, while NYC's Penn Station needs no detailed introduction. Instead of adding a 30-minute taxi ride to get into the city, on many routes, Amtrak drops you off right where you need to be, whether you're in town to check in on family or for a much-needed break from the 2020 routine.
Note: 30th Street Station and Penn Station are destinations in themselves. Los Angeles, Denver, and Chicago also have stations worthy of a visit in their own right (think of the potential for the 'gram).
…or minutes from the great outdoors.
California dreaming? The California Zephyr, which runs daily between Chicago and San Francisco, includes a ride through the Rocky Mountains, with stops in the high mountain towns of Granby and Fraser. On the Crescent line — New York City to New Orleans — you'll cruise through premier outdoor towns like Greenville, South Carolina, before arriving on the beautiful streets of the Big Easy. You could also get to bayou country from LA on the Sunset Limited, by way of the bold and beautiful desert landscapes around Tucson and in West Texas.
Browse the full route list and get dreaming about your ultimate American rediscovery tour.
With flexibility and budget options, you can't go wrong.
The popularity of road trips and domestic travel are on the rise this year. Riding on Amtrak provides the same benefits without having to worry about weather, packing light, getting gas, or other driving hassles — and you certainly won't use up your phone data trying to pull up directions, either. Once you've paid for that flexible ticket (maybe you scored a deal?), there are no more hidden charges; you can even change your ticket fee-free through August.
So don't give up on summer travel — when you're ready, Amtrak offers a great way to reconnect with family, catch up with friends, and reignite all the reasons you fell in love with travel in the first place. The world may be changing, but we can still let travel change us in the best ways possible.