in paid partnership with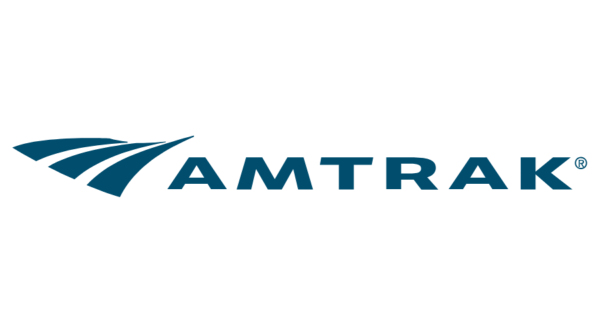 Has COVID-19 changed your summer vacation plans? Your summer anything plans? Probably. But maybe it's also opened up your schedule — think of all the time you'll save not saying "hi" and "bye" to each of the 50+ people at an average family gathering. Not to mention being spared the wet kisses from that one tia.
Maybe it's also helped you reignite past hobbies and shown you that life's been a little too hectic. That begs a few questions: What pandemic habits could actually be good for us? What might we be able to rediscover with fresh eyes during this time? How can we slow down and live more purposefully and peacefully?
One answer? Train travel. And in the US, that means Amtrak. With both long-haul cross-country routes and a denser network of regional routes in the Northeast and the Midwest, increased health and safety protocols in place, and more space for passengers than ever before, on Amtrak you can sit back, slow down, and sip your cafecito in peace — while still social distancing. Here's how.
Planning your trip
Amtrak goes far more places than you might realize, reaching from North Dakota to New Mexico, Washington to Florida, California to Massachusetts. In all there are 30+ routes across 46 states and parts of Canada.
Start the planning process by browsing available routes, not just destinations. The California Zephyr, for instance, runs from Chicago to San Francisco by way of the Sierra Nevada and Rocky Mountains — it's among the most scenic rides in the world. Take the Sunset Limited from New Orleans to LA, and you could stop to see Big Bend and Saguaro National Parks between cityscapes. (Note: If you plan to disembark, you'll need a separate booking for each leg of your trip.) Have family in New York or DC? Reunite via the Acela or Northeast Regional.
Next, decide what kind of ride you want. Travelers will be happy to learn Amtrak is limiting bookings on reserved trains to allow for more physical distancing in seating areas. They're actually encouraging single passengers to spread out and put their belongings on the seat next to them. You no longer have to hope the person coming down the aisle takes the hint and picks another seat.
Those who feel more secure having a door between them and everyone else — or who have parties of two to four — can opt for a private roomette or bedroom, making for one heck of a "coronacation," room attendant service and all. This is an excellent option for family travel.
Prepping for your trip
Amtrak's no-touch ticket system is the cure for the social awkwardness we've all developed during lockdown. You can scan your passes and board without physically exchanging money or documents with an attendant. Just make sure to download the Amtrak app — in addition to displaying your eTicket, it'll give you boarding information and track your train, so you always know what's up.
Once you book your ticket, know that it's totally flexible. All change fees are waived through August; if you second-guess your decision to step out into the world, you won't pay a dime extra for changing your mind.
As for your bags, anyone not so great at packing light — or prone to serious souvenir shopping — will appreciate the two carry-ons and two personal items allowed per person. Certain routes allow checked baggage, too. And pack that mask! It's mandatory for passengers (and employees) to wear a mask at stations and onboard trains.
While on board
Anyone with dietary restrictions, serious cravings, or simply wanting full control over the handling of their food can and should pack their own snacks. PB&Js for the kids or mom's favorite quesitos fresh from the bakery — you get to load up and call the shots. And while the usual communal dining has been temporarily suspended, café takeout and lounge seating are still available, both including protective measures: Customer-service counters have been retrofitted with plastic barriers, high-traffic surfaces like doors and seats are being wiped down throughout the day using EPA-registered disinfectants, and all transactions must be cashless. Where applicable, Amtrak's "flexible dining" options have been expanded to nearly all long-distance routes and include individual room service.
If you get a bit restless on board, know that you can move between cars by tapping the newly added "automatic door open" button with your foot. What's more, the onboard air filtration system has an exchange rate of fresh air every four to five minutes. This isn't train travel like your abuela knew.
At your destination
Make sure to stay up to date on any COVID-related restrictions where you disembark. Rules will vary by destination — it's possible for state or local governments to take any number of actions, such as imposing stay-at-home orders, mandating quarantine upon arrival, requiring proof of a negative virus test as a prerequisite to entering the state, or closing borders outright.
And of course, theme parks, bars, performance venues, and other large gathering spaces remain affected nationwide. Regardless of what you'd like to do, it's best to confirm opening hours before arrival and have backup plans in case you're unable to follow through on your original itinerary. But the main benefit of train travel is that the journey itself is an experience. After months of being limited to perceiving the world through a computer screen, having the nation's most iconic landscapes outside your window will be revelatory.
How and when you choose to travel again is a personal decision with no one right answer. So just remember: When you're ready, there's an Amtrak train waiting for you.