in paid partnership with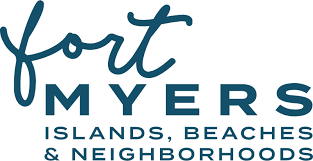 There are so many reasons to visit Florida's lower Gulf Coast — all those beaches, the calm, warm water, the sailing, power boating, kayaking, diving, SUPing…. But hey, my linebacker legs don't do well on SUPs. No, all those things are well and good, but I come here for one reason: to fish.
For me, the area's appeal is that there are so many species to catch, nearly year-round. Add new spring, summer, and fall arrivals, and Southwest Florida's diversity becomes incredible. Anglers can fish from shore, a boat, or a kayak, just as they have choices of casting flies, throwing plugs and spoons, or using live bait. To sample it all, the only thing you need is time — The Beaches of Fort Myers & Sanibel certainly has the fish and the water. Check out these unforgettable moments you could have on your next visit.
Moment #1: Stepping outside your door and heading in any direction
Part of what makes Sanibel Island such a popular destination for anglers is that you're surrounded by beaches, backbays, river mouths, mangrove shorelines, flats, and oyster bars every which way you look. There are so many options that in order to get started with the day, you've got to have some semblance of a plan. If you're new to the island, a good point of reference is the Beach Cottages of Sanibel, which sit just off some of the island's world-class and centrally located beaches. This is where tarpon, snook, redfish, speckled sea trout, barracuda, and many other species are found. Here, you can toss plugs, throw flies, or fish with live bait. It's all good.
From your beachfront lodging you're a short stroll to the Gulf, but while there be sure to hit Tarpon Bay as well. This northern part of the island is lined with mangroves that keep anglers out of the wind. Combine this with the fact that there are lots of snook and reds in the two-to-three-foot water, and that's a helluva recipe for a good day.
FYI: The Beach Cottages of Sanibel are operated by Sanibel Captiva Beach Resorts. They've got three other properties in the area — if one isn't in the exact perfect location for your fishing trip, another might well be.
Moment #2: Kayaking — rod in hand — through a mangrove tunnel
If you're a kayak angler, check out Buck Key Preserve, located right across the channel from 'Tween Waters Island Resort and Spa (which rents kayaks and boats). The mangrove tunnels of the preserve hide snook, reds, specks, and baby tarpon; the channel itself holds plenty of fish too, so work it thoroughly with plugs, spoons, and flies. Hard-running cobia and jumping tarpon are the usual suspects.
Before you return to your room at 'Tween Waters (or maybe you've opted for one of their private cottages), have a look at the flat off Buck Key. On the higher water marks you'll see tailing redfish and speckled sea trout. Cruising tarpon are also a frequent sight, and it's a perfect light-tackle and fly-fishing area.
Moment #3: Mastering your ninja-esque sight-fishing skills
One of the hot spots in Southwest Florida is Estero Bay. Though definitely a bay, there are a number of river systems here that have created shallows, flats, oyster bars, and some of the finest sight-fishing opportunities in the state.
The incredibly fertile fishery is best accessed by a boat, and you can rent them at Pink Shell Beach Resort & Marina (the spa and waterfall pools will probably convince you to stay the night). Sheepshead and snappers are plentiful, as are jacks, tarpon, sea trout, and reds. The expansive grass beds adjacent to flats give anglers wonderful diversity. Note: It gets bony here at low tide, so watch your prop in the shallow water.
Moment #4: Going deep into the backcountry
Start at the Residence Inn Fort Myers/Sanibel, where amenities like full in-room kitchens, BBQ grill, and pet-friendliness make this a good home base for your fishing trip. A quick drive west and you're at the Punta Rassa boat ramp, which offers a tremendous backcountry experience. Water depths are greater, in the three-to-four-foot range, but there are plenty of flats and passages. It's no surprise that the reds, trout, and tarpon filter in here on a flood tide and remain until an hour or two before slack low.
Moment #5: Throwing it back old-school
My friend Charlie introduced me to Boca Grande Pass, well-known as a tarpon hotspot (this is before I'd been fishing here for years). He was attracted to the area because of its connection to Old Florida — because sometimes the vibe of a place matters as much as the water. Boca Grande Pass isn't just about Old Florida tarpon, though. Sea trout, reds, and snook are caught all along the beaches. But tarpon are the main draw, and they get under your skin. Be prepared for this day, because it'll be a doozie.
When you're back on dry land, it's time to take in the history, fishing culture, and Old Florida romance at the Tarpon Lodge & Restaurant. Celebrate a successful day, or drown your sorrows. Set right on the water, the lodge opened in 1926, so you know you won't be the first to do either.
Moment #6: Taking your fishing trip to another world…
The 100-acre Cabbage Key is an island of intrigue. Dollar bills hang from the rafters, beams, and columns in the Cabbage Key Inn and Restaurant — a tradition established by local fishermen. When catches brought good money, captains tacked up dollar bills to cover future bar tabs enjoyed during a slower season. Here, fishing history doesn't run strong. It gallops.
There are no paved roads, cars, or Ubers on the island, which gives it a definite romantic feel. If you see a 5mph speed limit sign, it humorously refers to walking or biking speeds. Everyone arrives at this idyllic fishing village by private boat, water taxi, or seaplane. Fun fact: An accepted-but-unconfirmed rumor is that Jimmy Buffett wrote "Cheeseburger in Paradise" after a meal at the inn.
As for anglers, most catch snapper and ladyfish off the inn's dock, while the more adventurous search for redfish, snook, speckled sea trout, and tarpon in the mangroves, flats, or channels. Climb to the top of the water tower for the island's best view — while you're there, look for silver flashes or tailing fish.
Moment #7: …and then heading back to the open beach
Water shuttles for Cabbage Key — you've got to get on and off the no-car refuge, after all — leave from the tip of Captiva Island at South Seas Island Resort. But this is much more than a shuttle dock — the resort is an entire complex of luxury, and its location means you've got a place to get out of the headwind to catch redfish, mangrove snappers, Spanish macks, and grouper. Try for them along the property's 2.5-mile private beach, cast in Redfish Pass, or drop a live or cut bait off the dock. Fishing for speckled sea trout, redfish, snook, ladyfish, and tarpon is tough to beat.
If you need more tackle, no problem — just swing by the onsite Ships Store. Here you can get a morning coffee, a midday sandwich, and your gear. A fun option is to rent a boat to go fishing (priority #1) and then cruise to Cabbage Key for the day. If you're not a DIY'er, hire a guide. They're on the water every day and know the fish on a first-name basis.