5 Spectacular and Sustainable Adults-Only Ecolodges in Costa Rica
For environmentally minded travelers, seeing the world's most extraordinary landscapes is only meaningful if it can be done sustainably. That's why Costa Rica is a perfect destination. Between the Caribbean and Pacific coastlines, 2.6 million hectares of rainforest, and the long list of eco-accommodations that have popped up around the country, Costa Rica offers a front-row seat to Central America's biodiversity without skimping on luxury. If that sounds like your kinda trip, here's the most unique lodging in Costa Rica where you'll only find adults who're as adventurous, mindful, and responsible as you are.
We hope you like the unique lodging in Costa Rica we recommend! Just so you know, Matador may collect a small commission from the links on this page if you decide to book a stay.
TikiVillas Rainforest Lodge, Puntarenas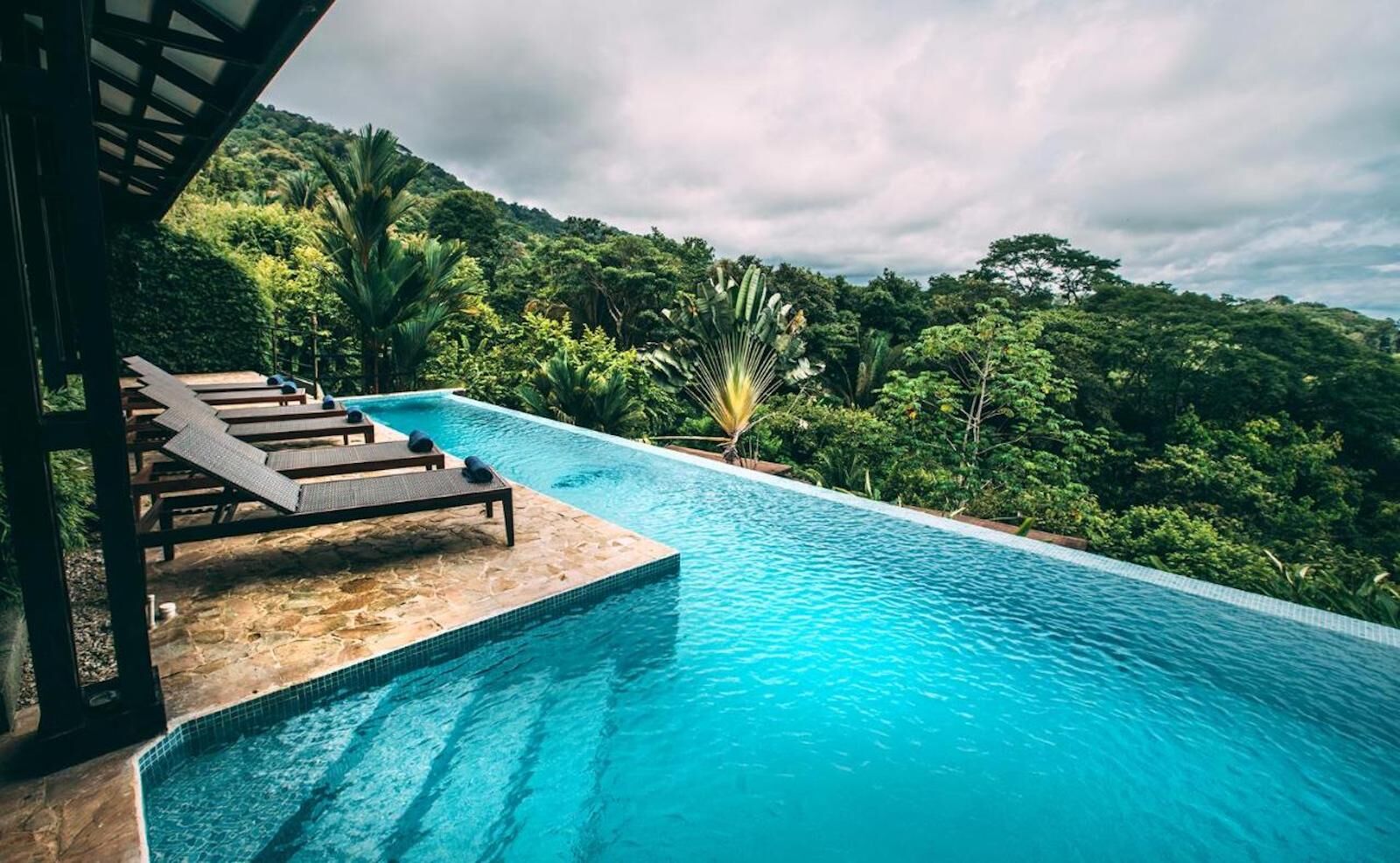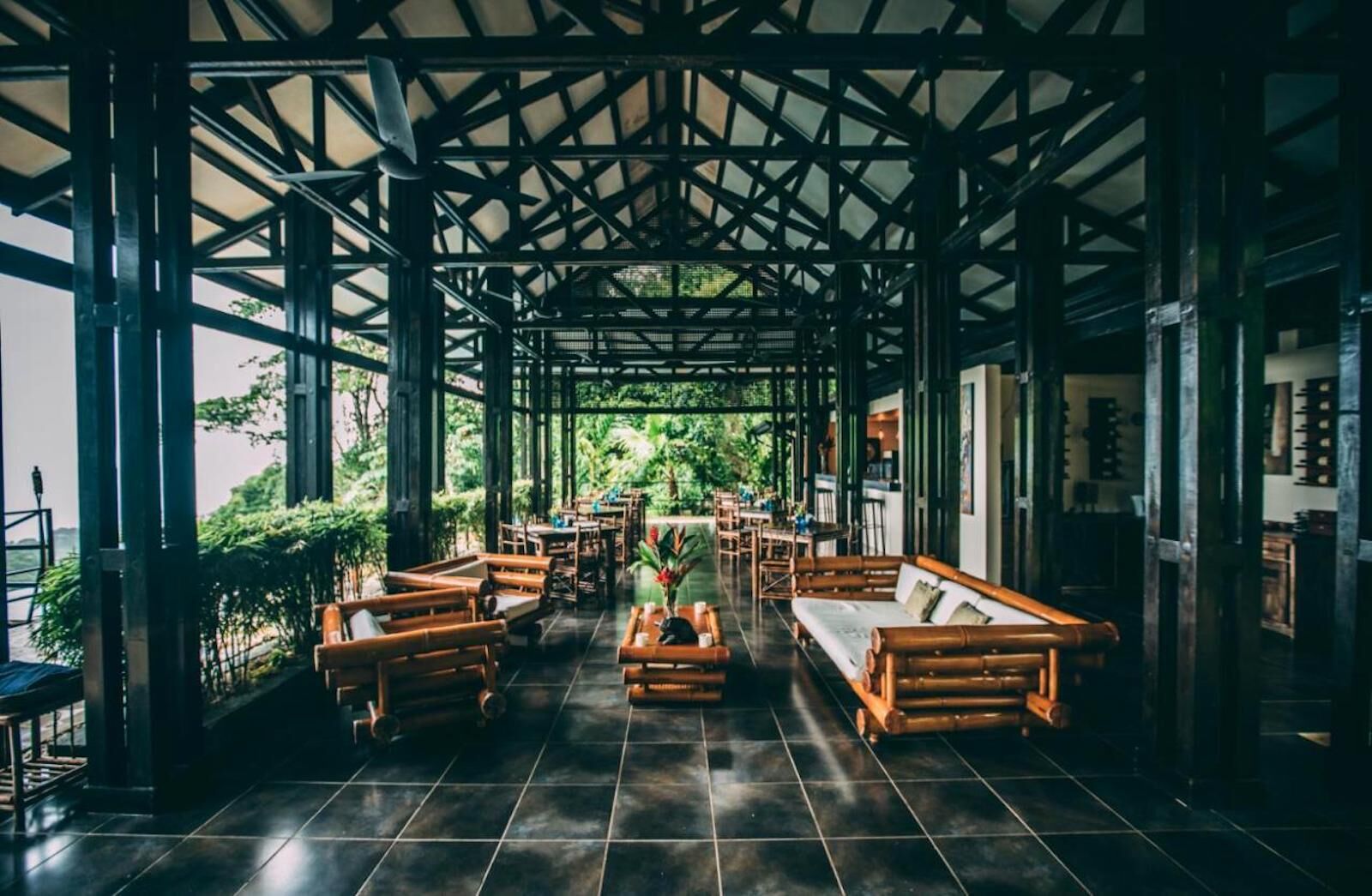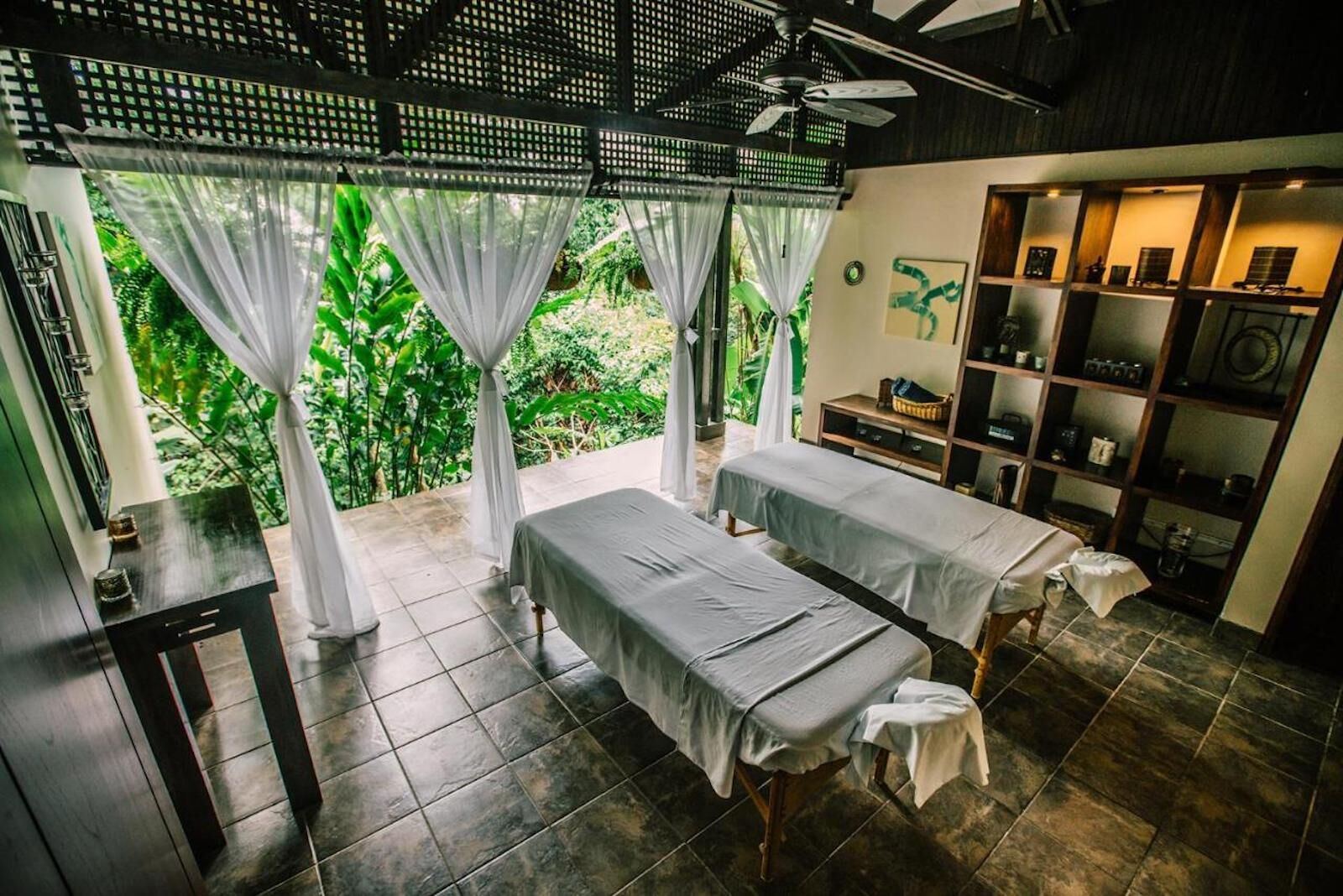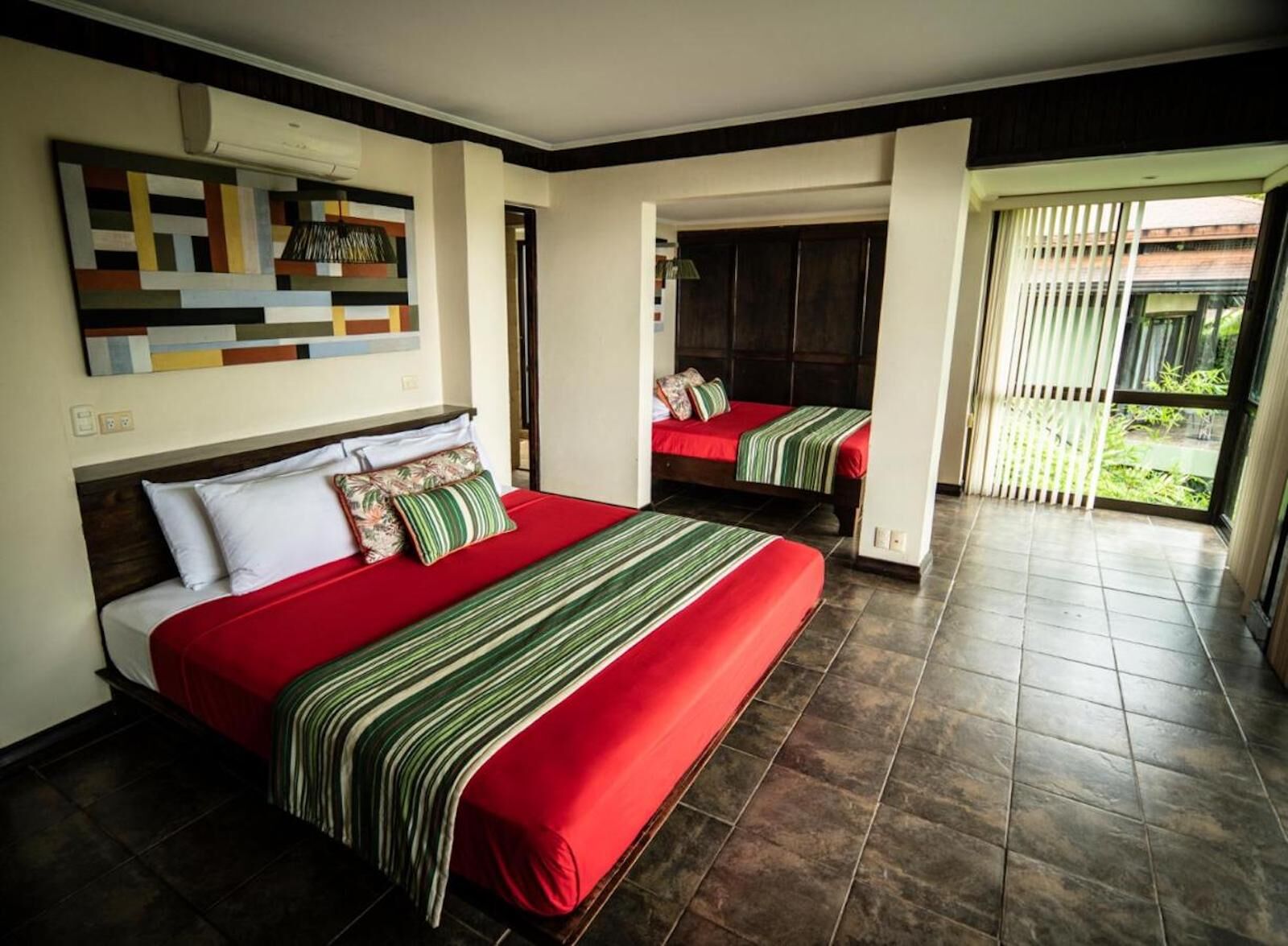 Roughly two-thirds of the way down Costa Rica's west coast, TikiVillas Rainforest Lodge blends Balinese-style architecture with Pacific Ocean surrounds. The intimate ecolodge has just nine villas strewn across 13 acres of a private rainforest reserve about 400 feet above the shore, alongside an open-air restaurant that whips up both local and international dishes from locally sourced produce, ethically sourced seafood, and humanely raised animals.
That the property is so secluded and spacious makes it ideal for a romantic retreat — with a menu of purifying massage therapies to boot — but adventurous adults are the real winners here. Through the lodge, guests can do a variety of activities ranging from snorkeling, scuba diving, and sport fishing to horseback riding, waterfall repelling, and whale and dolphin watching. After all, TikiVillas is supremely located for outdoor recreation, with at least three national parks and two nature reserves no more than an hour and a half away.
Kura Design Villas, Uvita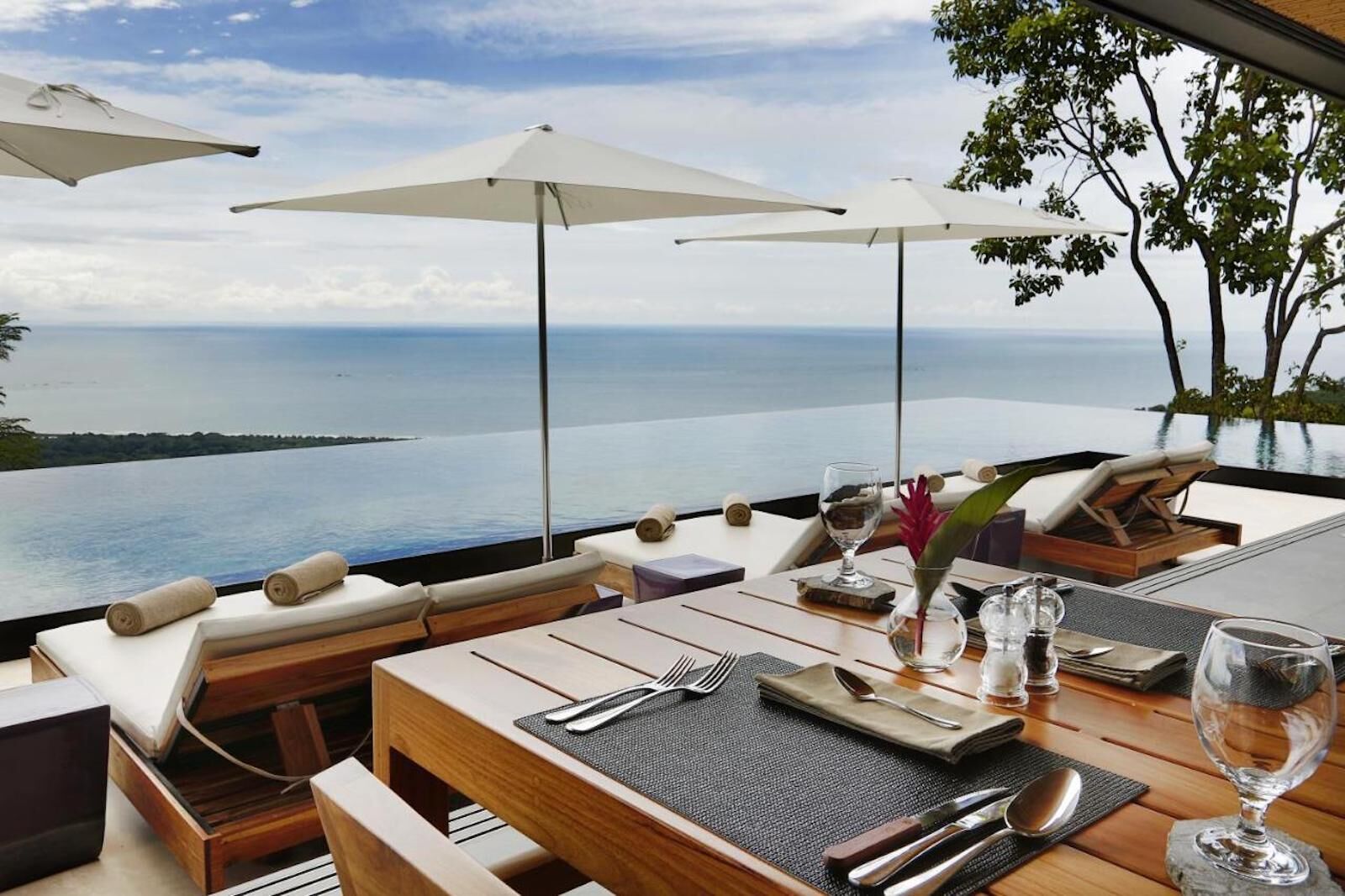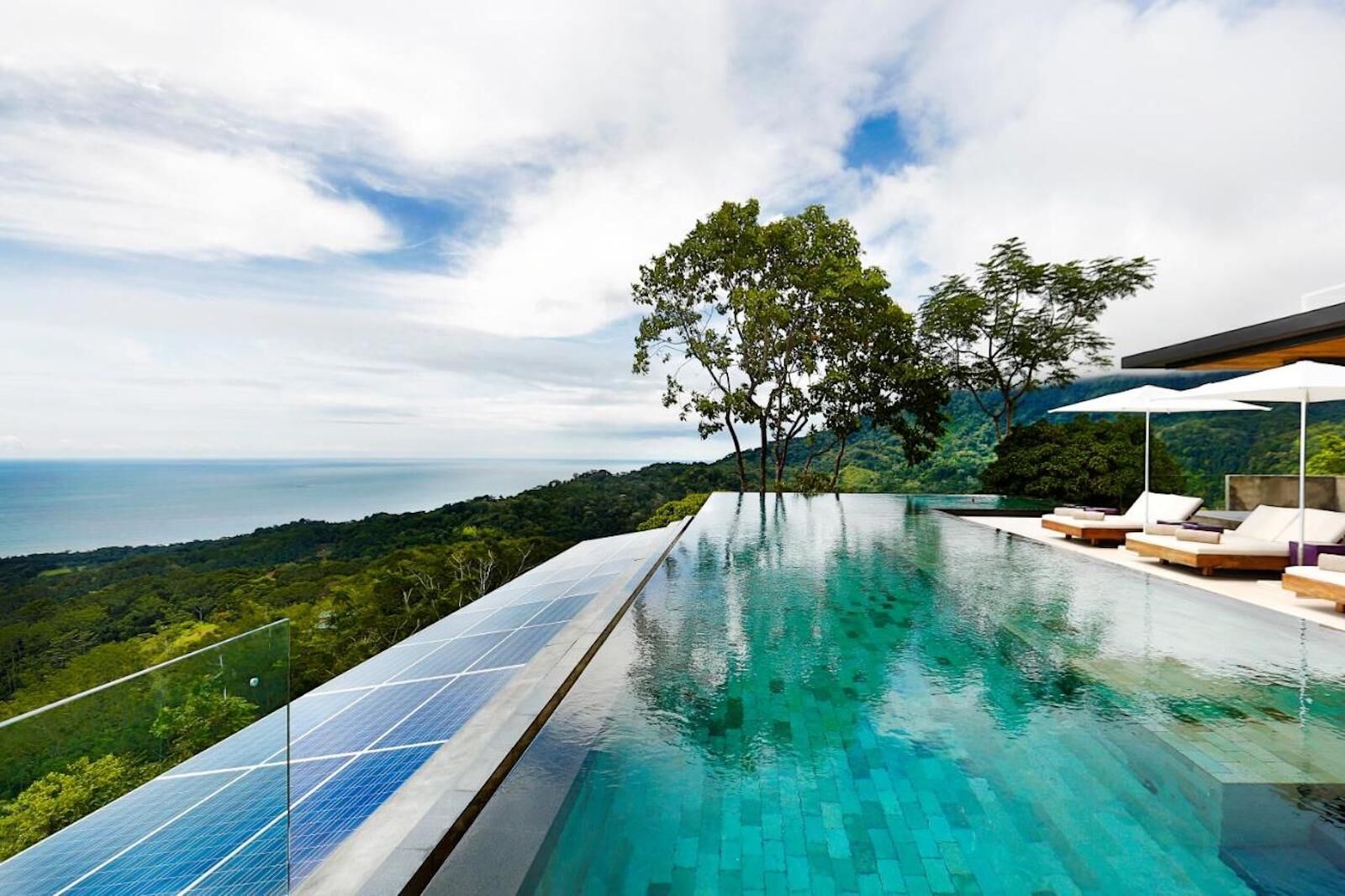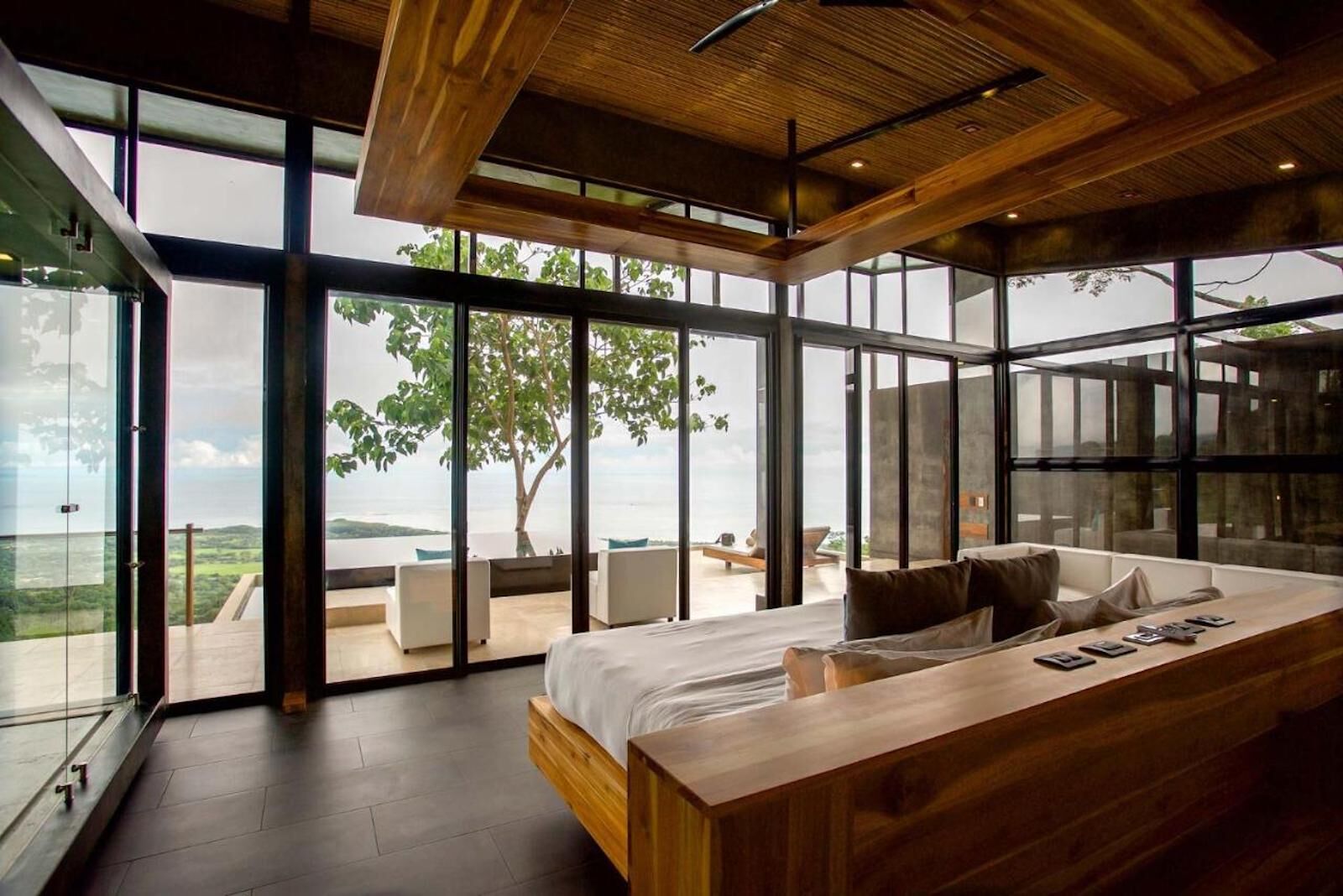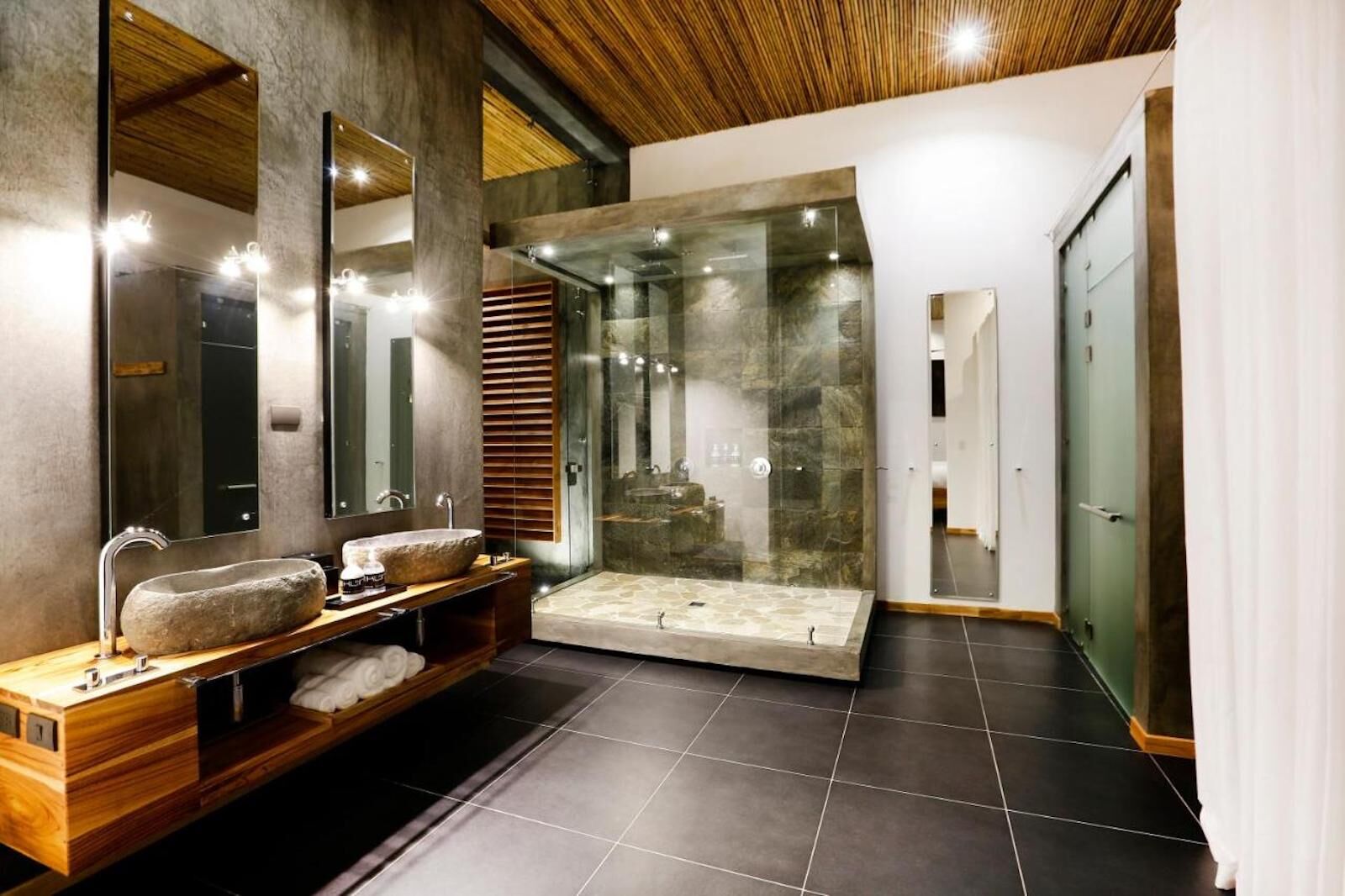 Technically a boutique hotel, Kura prides itself on striking the perfect balance between luxurious and sustainable lodging. The eight-suite property is the brainchild of an architect and a biologist whose goal was to bring "tropical minimalism" to Costa Rica, in this case to the town of Uvita de Osa on the Costa Ballena, or Whale Coast, where humpback whales are protected by the Ballena National Marine Park. Perfect for couples, the hotel's rooftop lounge, bar, restaurant, and infinity pool share panoramic views of the Pacific Ocean while the on-site spa tacks on jungle views that are rejuvenating as its treatments.
Rest assured that the hotel takes just as good of care of its surroundings as it does its guests. Part of the Cayuga Collection of eco-friendly luxury hotels in Central America, Kura not only practices everyday sustainability by using solar panels, banning single-use plastics, adhering to strict recycling protocols, and harvesting ingredients from an on-site organic greenhouse, but it's also committed to big-picture environmentalism through nature conservation efforts and community education initiatives in partnership with a local non-profit.
Maquenque Ecolodge, Maquenque National Wildlife Refuge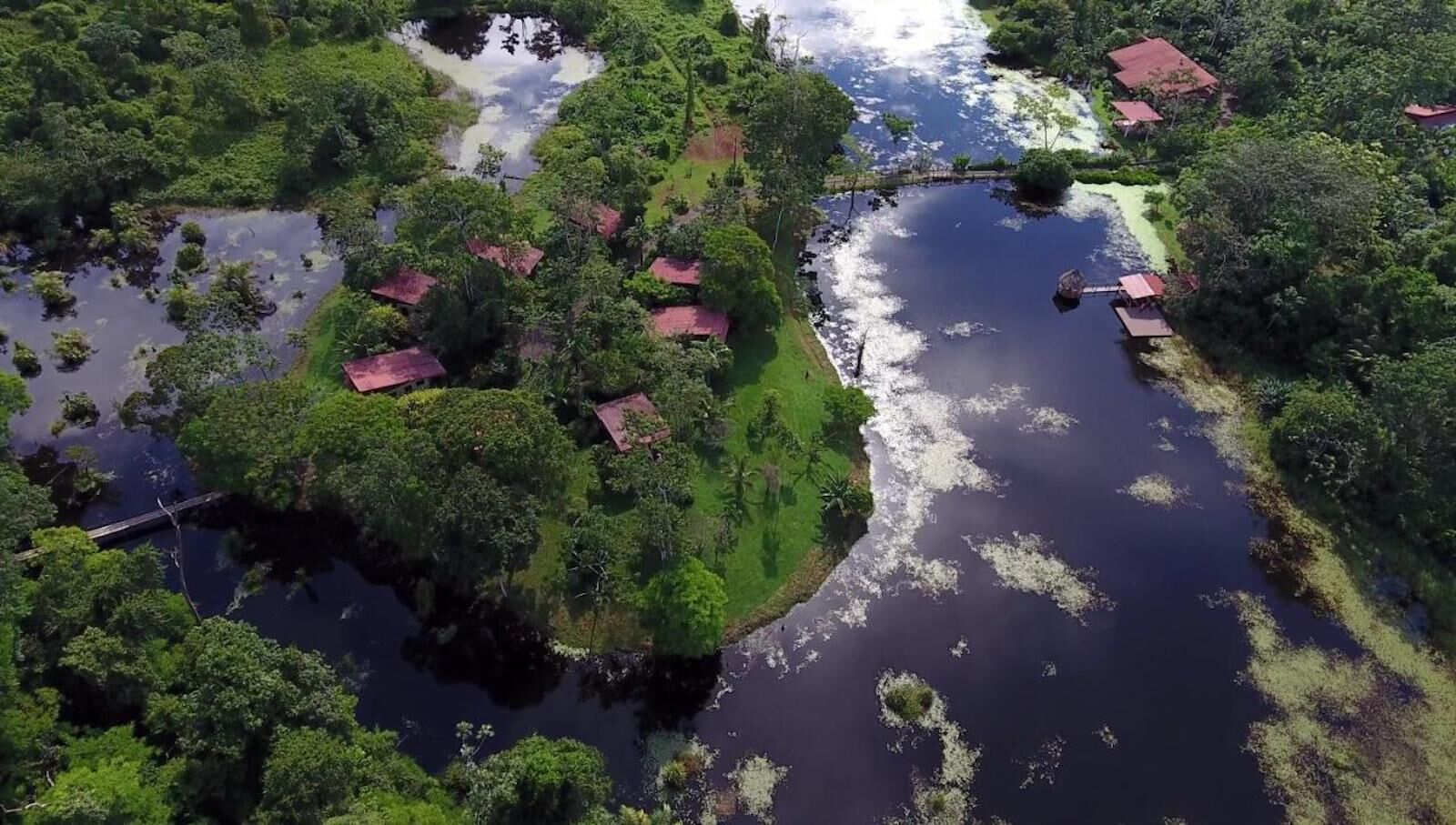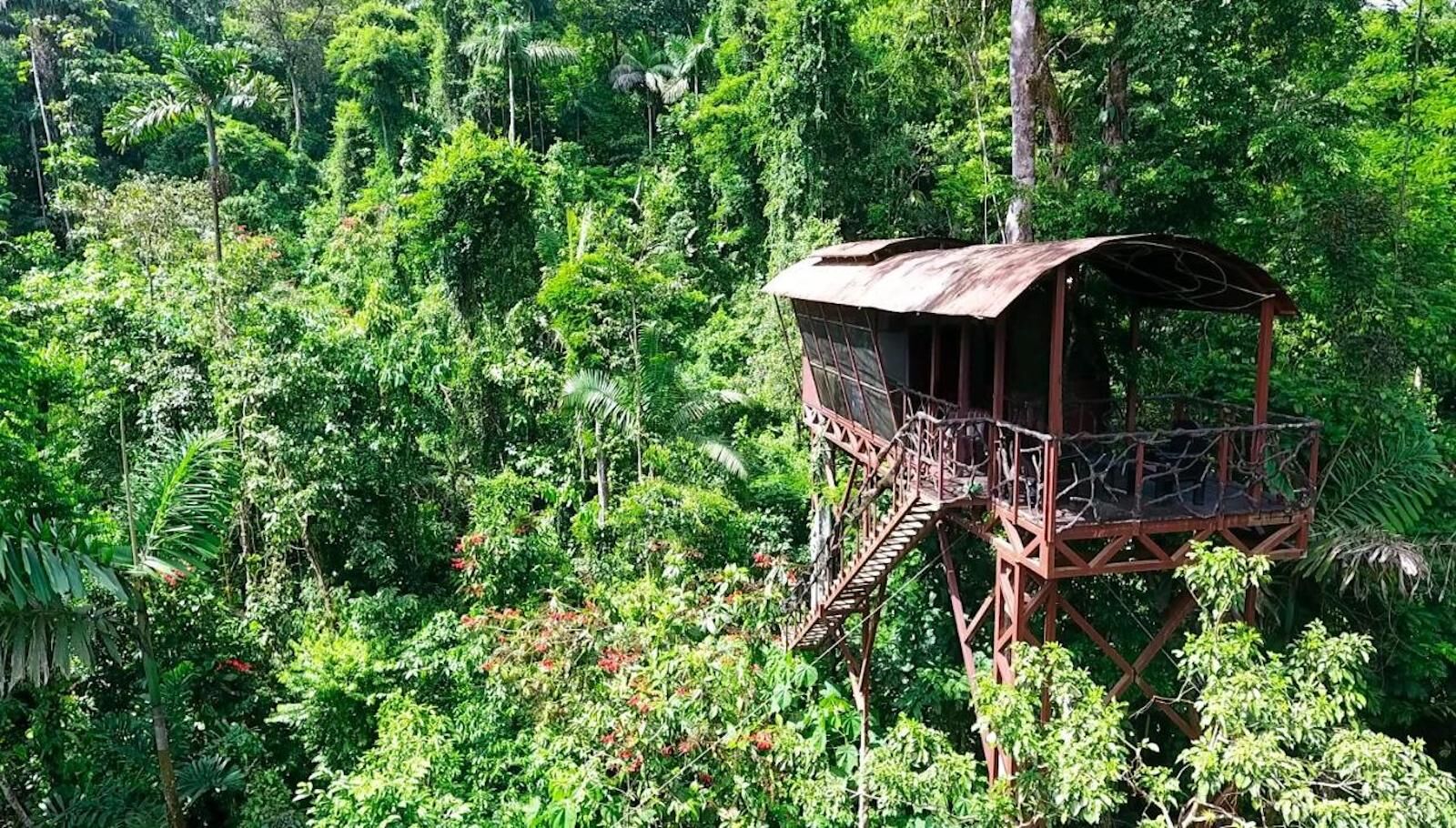 In Costa Rica, lots of accommodations claim wilderness access. Few are located inside a wildlife refuge. This ecolodge in Costa Rica's Northern Lowlands sits on 68 acres of rainforest within the Maquenque National Wildlife Refuge, roughly three hours from San Jose International Airport near the town of Boca Tapada. The property is perched on the edge of the San Carlos River and has its very own fruit orchard, from where the on-site restaurant sources most of its produce.
Guests can choose to stay in one of 15 bungalows or eight treehouses, the latter of which are only available to adults. When you're not trying to identify the calls of almost 600 known bird species in a lagoon-overlooking hammock on your private balcony, you can hike, horseback ride, kayak, canoe, or book a farm or cocoa plantation tour.
Rancho Pacifico, Uvita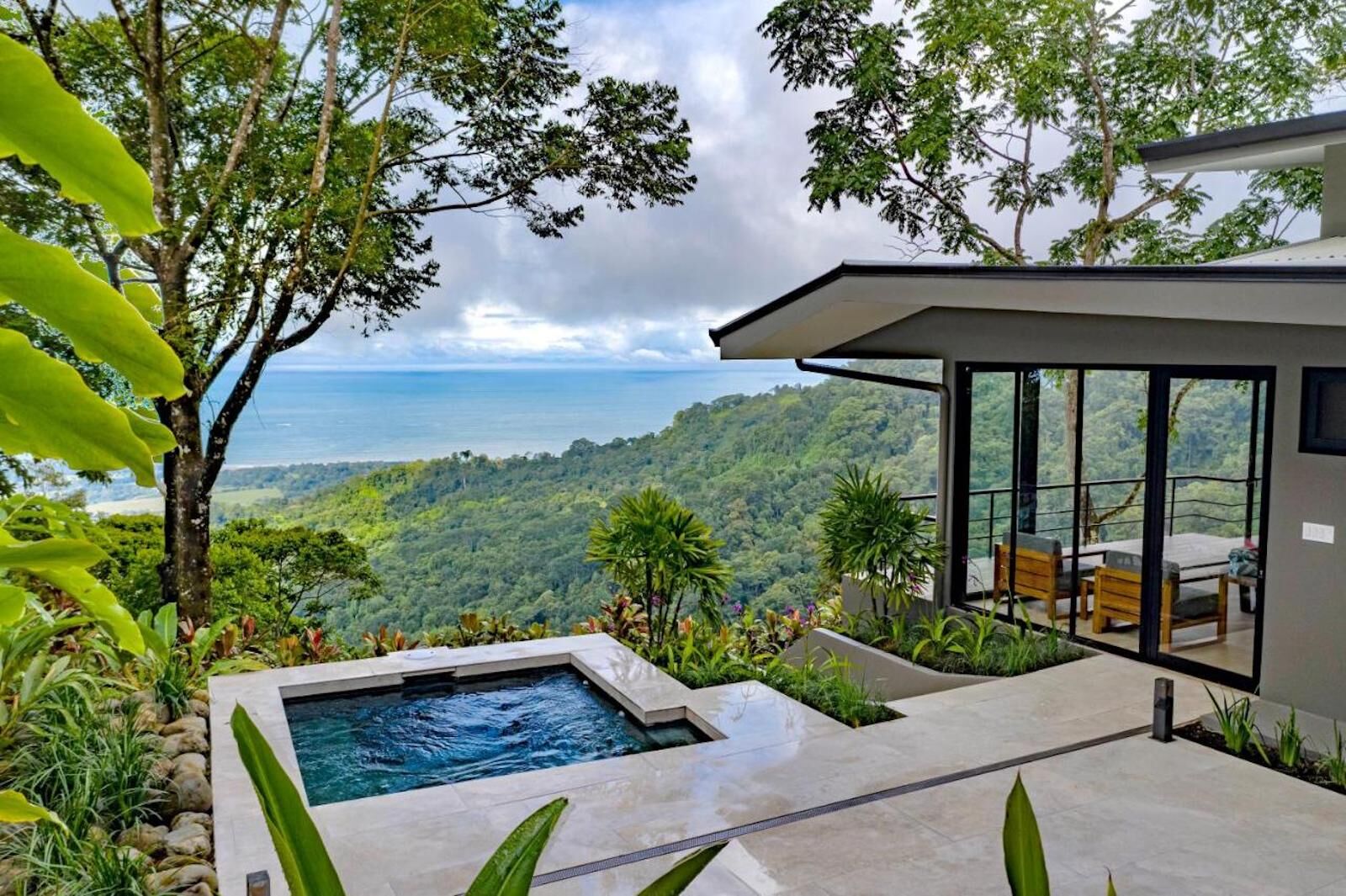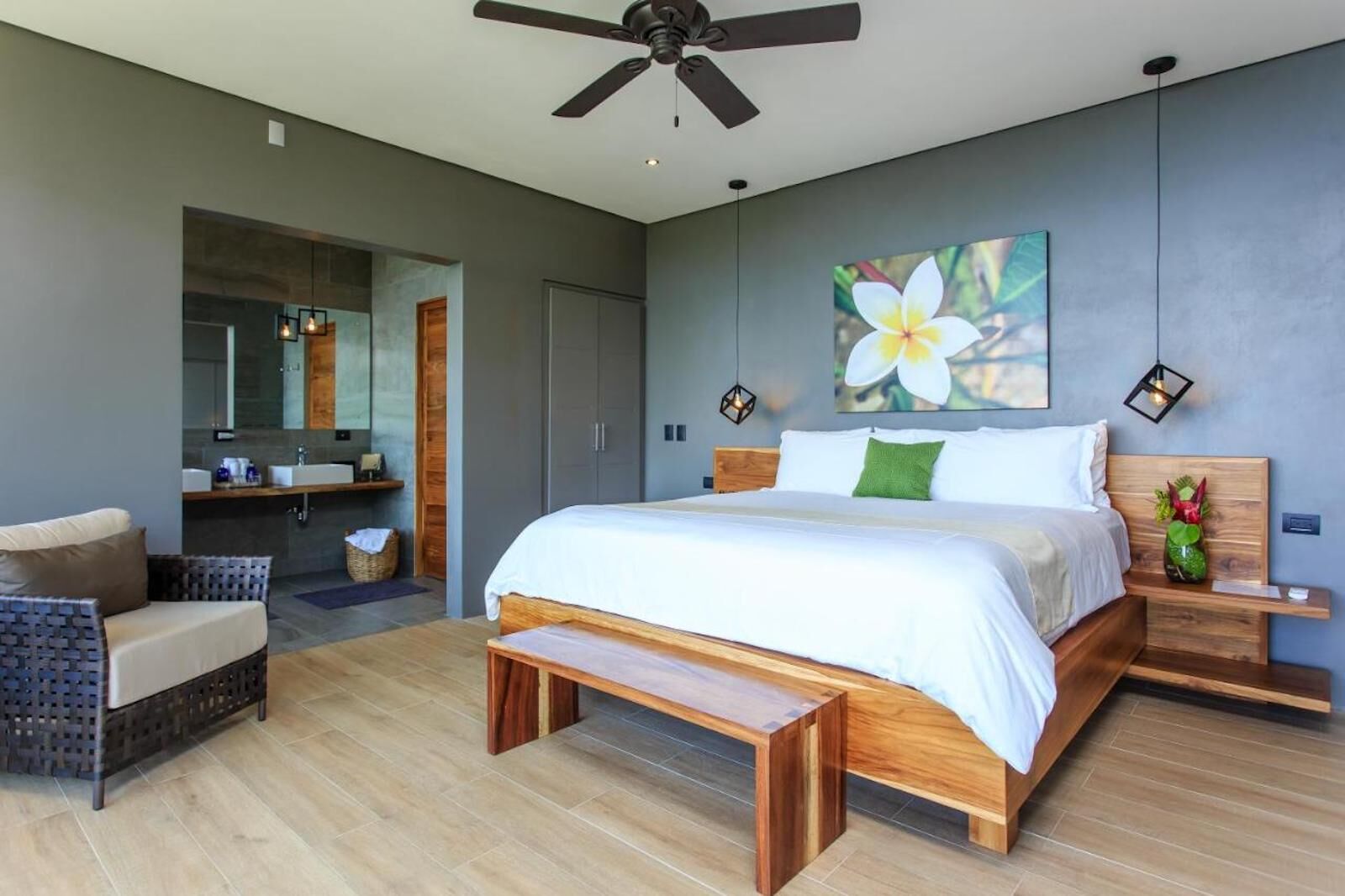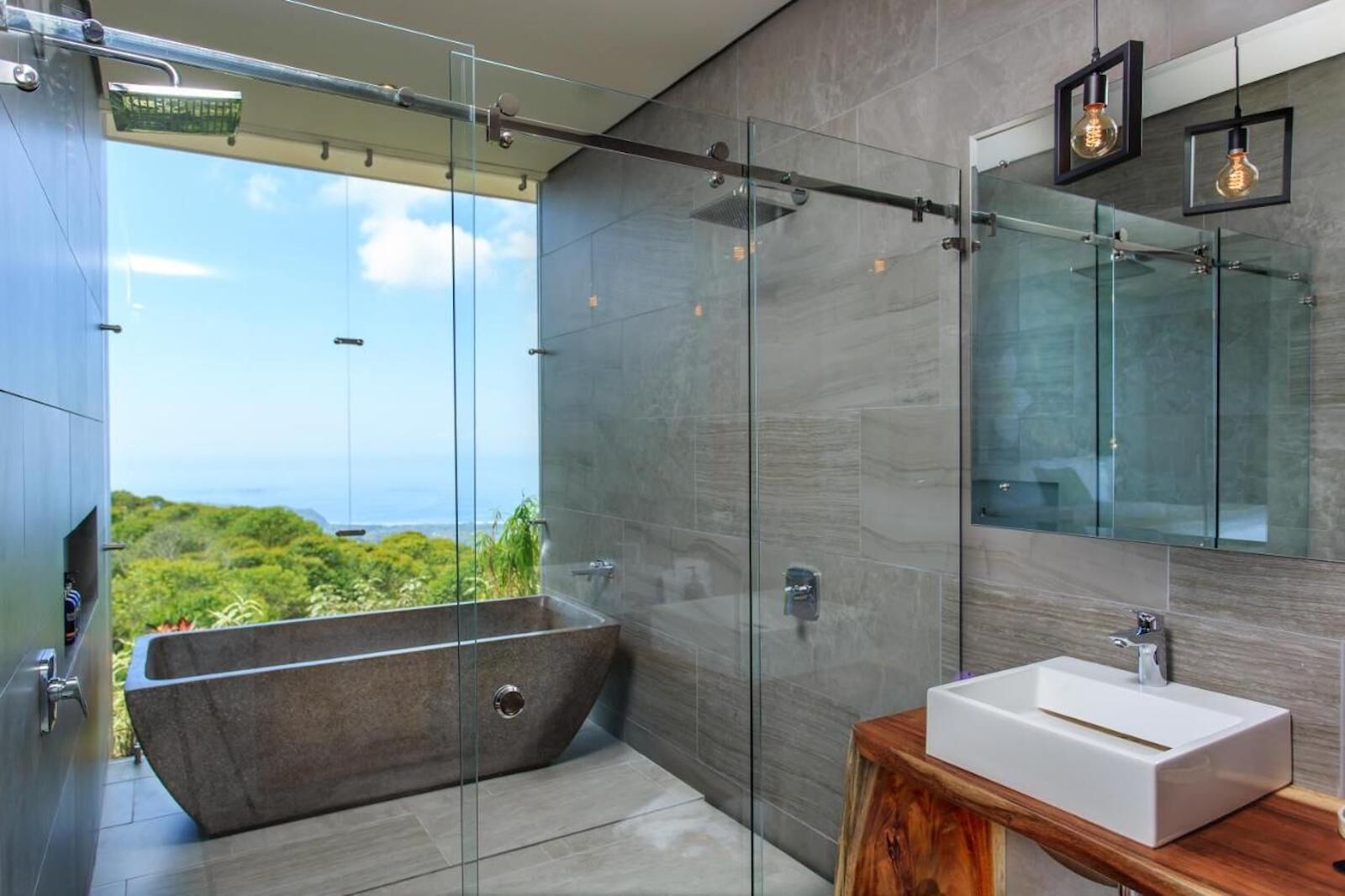 Rancho Pacifico's sustainability practices are on par with any great ecolodge in Costa Rica. A member of the 1% for the Planet organization, the resort donates one percent of its revenue to environmental nonprofits, is powered by renewable resources, and recently partnered with the Association Community Carbon Trees to help reforest the property. Guests can get involved, too, whether that means volunteering at the Reserva Playa Tortuga or requesting that the resort buy carbon offsets to mitigate the environmental impact of your travels for just $50.
Other activities focus on adventure, wellness, and culture. Birdwatching is a popular choice, with around 300 different bird species populating the area. Whale watching, mangrove tours, hiking, zip-lining, ATV tours, sea kayaking, deep-sea fishing, white water rafting, chocolate and coffee farm tours, farmers market visits, and many more outings are also available here. Offering a serene, scenic glimpse into Uvita, Costa Rica, Rancho Pacifico will keep you busy yet relaxed.
Tierra Magnifica Boutique Hotel, Nosara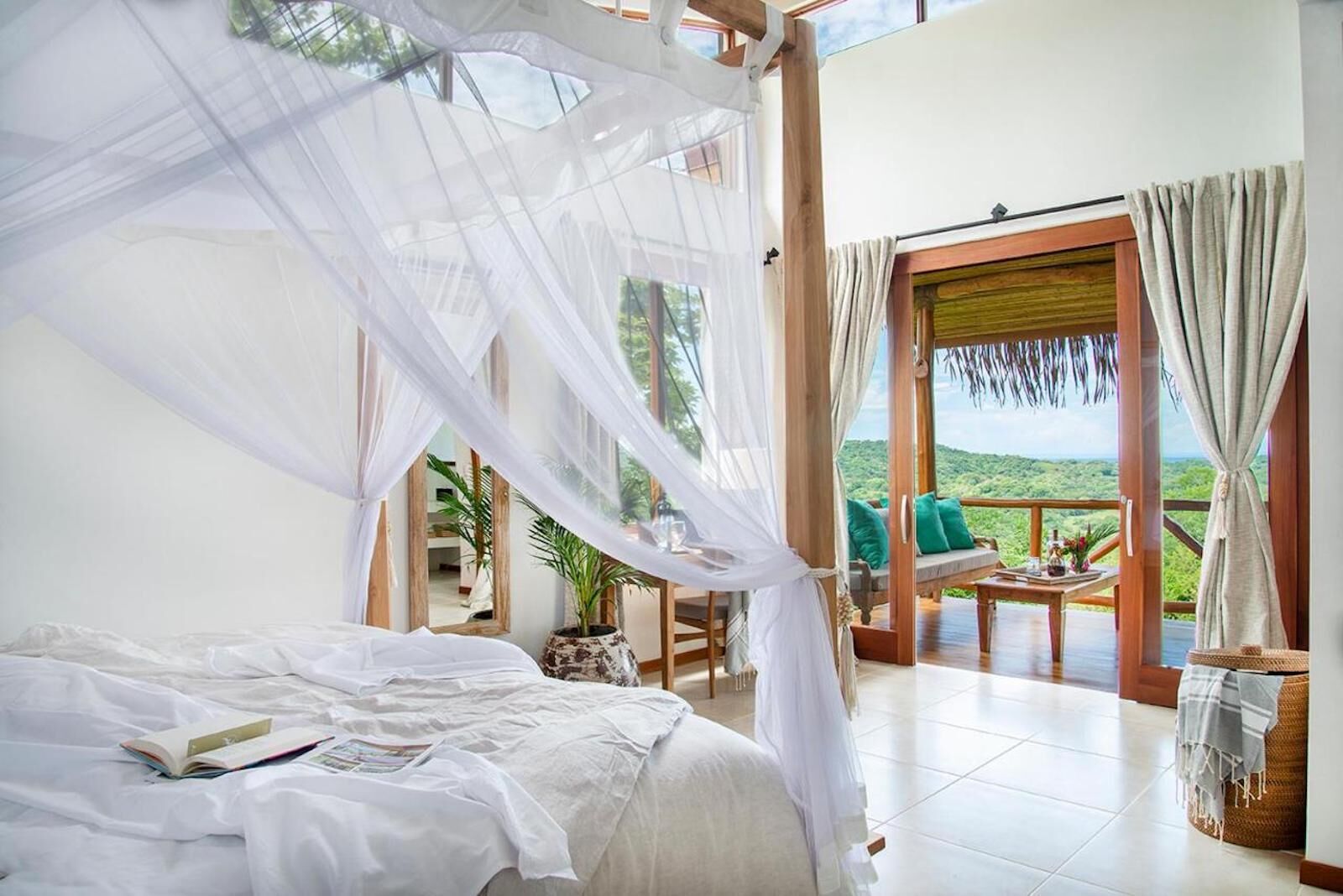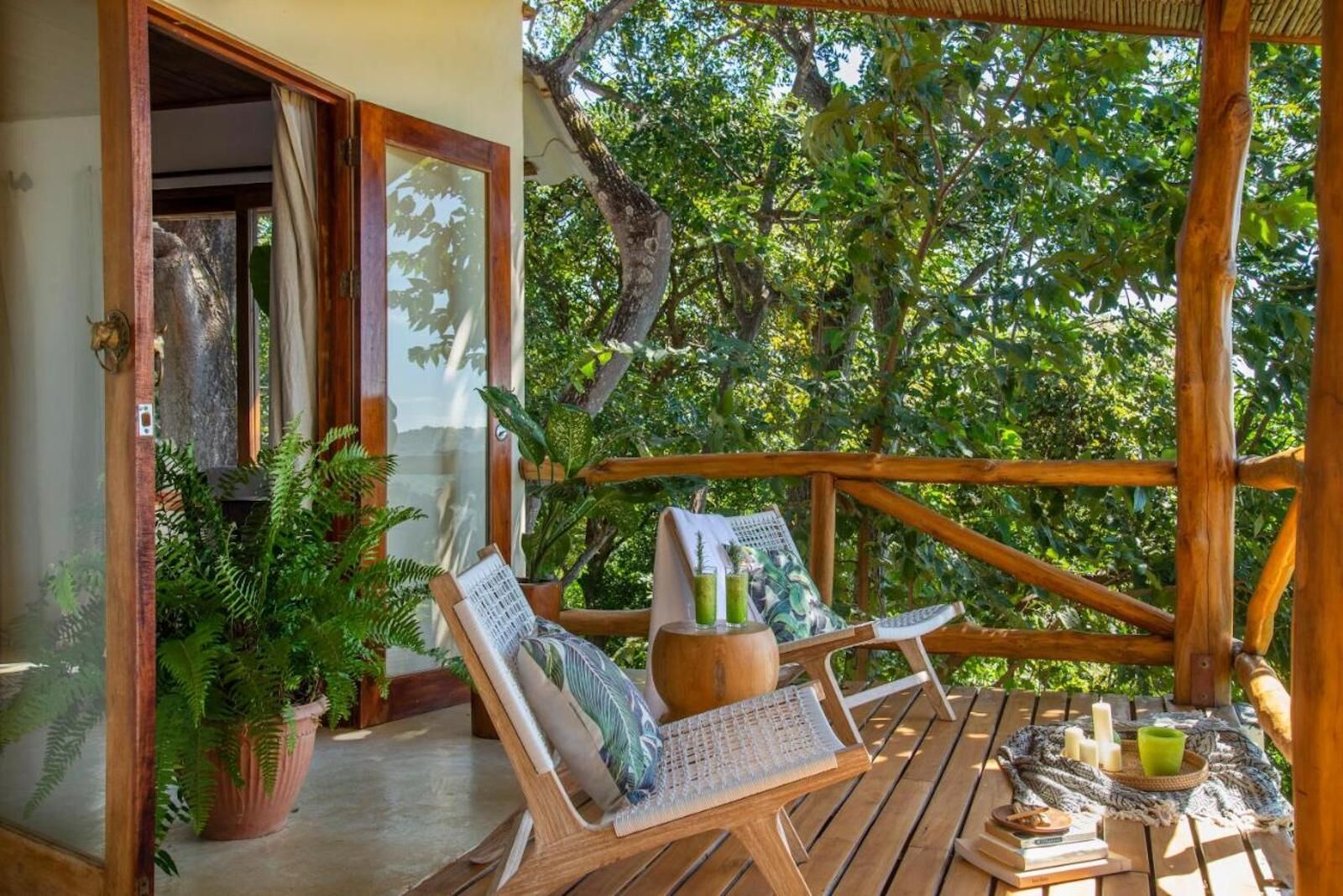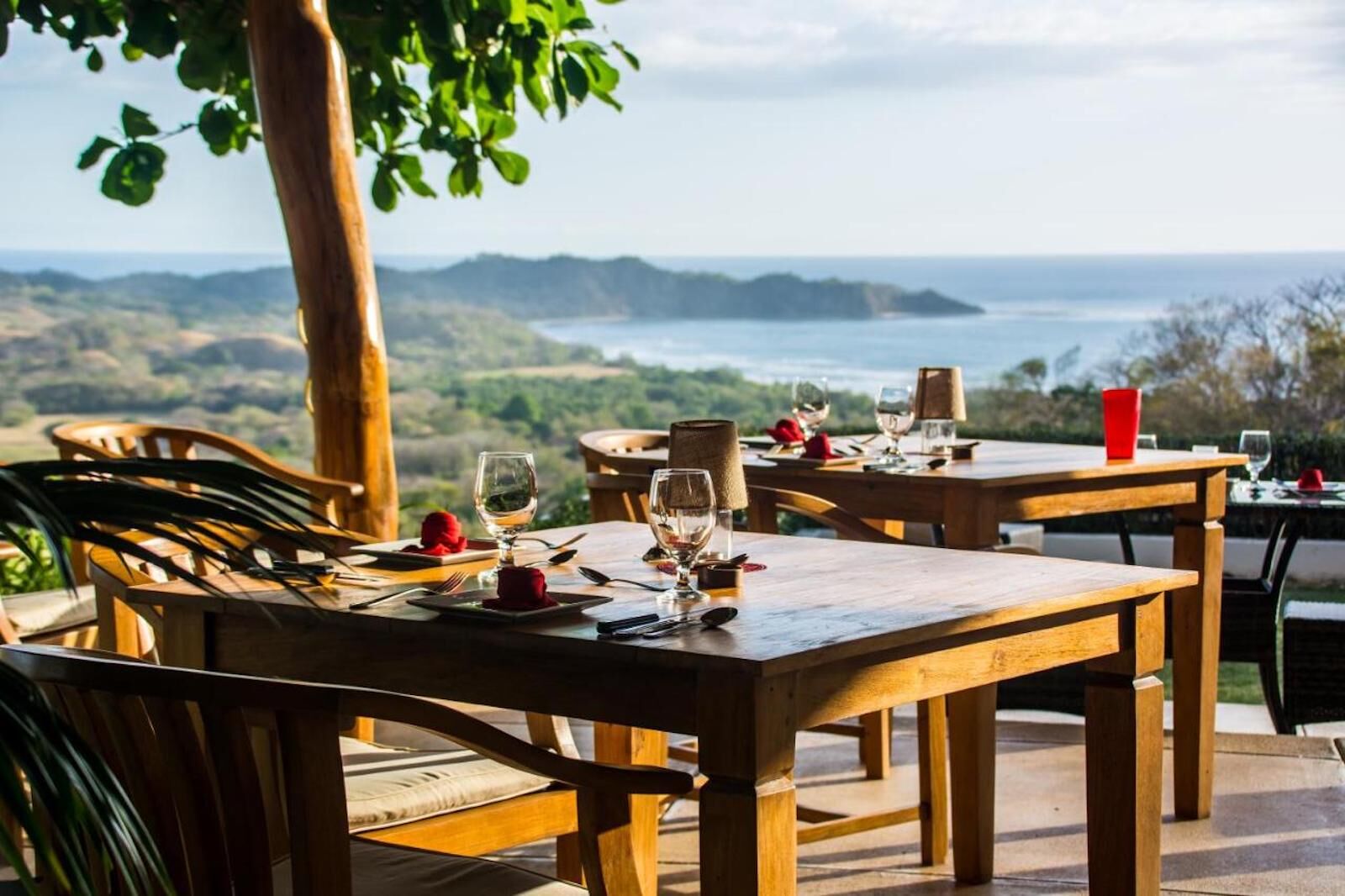 This boutique hotel on Costa Rica's Nicoya Peninsula is a dream for wave chasers, yogis, and animal enthusiasts. Free shuttles travel to and from Playa Guiones — a beach that's famous for its long, consistent surf break — where hotel guests also have complimentary access to the Beach Club at Guilded Iguana. Just 15 minutes north of there, the Sibu Wildlife Sanctuary rehabs native species such as white-faced monkeys and welcomes visitors who book in advance; two more miles up the coast, you can also visit the Ostional National Wildlife Refuge, one of the most vital nesting sites for Olive Ridley sea turtles in the world.
Back at the hotel, sumptuous yet cozy amenities await. Think daily sun salutations in the yoga pavilion; alfresco "soil and sea to table" meals tailored to your specific dietary needs, served on dinnerware handcrafted by the Indigenous Chorotega peoples; and suites with private balconies that jut out over the rainforest. Better yet, thanks to the hotel's thoughtfully curated Adventure, Wellness, and Romance packages, the trip of any traveler's dreams is just one hassle-free click away.
What did you think of this story?