in paid partnership with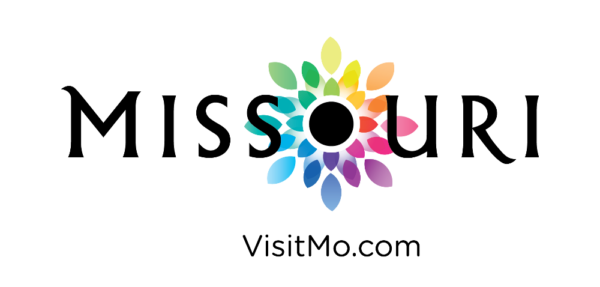 If the outdoors sets your soul on fire but you crave more comfortable places to stay than a tent — or more unique options than a basic cabin — Missouri's guide, "Mo," has you covered. From incredible state parks (which are free to enter) to the nation's most pleasantly surprising wine country, Mo can show you Missouri's five-star glamping game.
Sprinkled throughout the state are a wide variety of fun lodging selections — think fancy tents, yurts, treehouses, and more — that make quite the setting for an unforgettable adventure. On the edge of a lake, tucked into the beautiful Ozark landscape, or overlooking rolling hills, here are eight spots with sights you certainly won't mind waking up to in the morning. Mo also has a few recommendations about how to add some variety to your trip.
LUXURY TENTS
If you've been on Instagram for even one second, you know how grand a luxury tent can be. They may look like large canvas tents on the outside, but glamping tents have extravagant features and all the core comforts of home on the inside. (If your home was decorated by a professional interior designer, of course.)
For a quick getaway from the city that also promises seclusion, Hawley Farm Glamping checks all the boxes. On a private 210-acre farm about an hour from Kansas City, this tiny boutique glamping resort — just three tents — allows you to rejuvenate in nature without roughing it. Start each morning with coffee and breakfast delivered to your tent, and then spend your days exploring the beautiful property and its gardens and trails; the nearby community of Hamilton, known as Quilt Town U.S.A., has plenty to do, too.
If experiencing lake life is your primary adventure goal, put Camp Long Creek at the top of your list. It's set on scenic Table Rock Lake, and you can choose from luxury tents, shepherd huts, and camp cabins — all with access to a full-service marina that offers boat rentals, fishing services, and water ski lessons. You can even hop aboard the property's luxury yacht for a dinner cruise.
Tee off at Top of the Rock, a Jack Nicklaus Signature Course, and part of Big Cedar Lodge Resort. Perched high above Table Rock Lake, the peaceful waterfalls, wandering creeks, bass-filled ponds, and pristine lakes at Top of the Rock complete a true celebration of nature, the Ozarks, and the game of golf. Extend your experience by visiting Payne's Valley, a course designed by Tiger Woods, just 10 miles away.
---
YURTS
Part cabin and part tent, yurts have gained massive popularity in recent years — likely because they're spacious and totally photo-worthy. Three Missouri state parks — Lake of the Ozarks, Table Rock, and Pomme de Terre — have yurts on their roster of lodging selections, making their spectacular lake views and activities that much more accessible. And some are "Fido-friendly," thanks to the Missouri State Parks' Cabins for Canines program.
The premium, supersized yurt at Table Rock State Park takes the luxury cake: It has two bedrooms, a kitchen, and a full bathroom with tub and shower, as well as heating and air conditioning for year-round enjoyment. It also comes with views of the shoreline from the wrap-around wooden deck.
The yurts at Lake of the Ozarks and Pomme de Terre state parks are more rustic but still inviting — a microwave, dorm-size refrigerator, futon, bunkbed, and climate control are certainly a big step up in comfort from tent camping. Keep in mind that you will have a short walk to a central restroom and shower house and need to bring your own bedding and cooking supplies.
Make your stay a little more rugged with a hike on the Cedar Bluff Trail at Pomme de Terre. Along the way, you can revel in the beauty of native Missouri trees like oaks, ashes, and maples.
---
TREEHOUSES
When you stay in a treehouse, you'll wake up to the sounds and sights of all the wildlife that share your arboreal vacation abode, no matter the season. And when you stay at The Cottage, you'll also wake up to a yummy breakfast delivered to your door each morning. Private decks, lounge areas, plenty of hot water, and heating/air conditioning ensure a comfortable stay, quite literally away from it all. One of The Cottage's three treehouses is wheelchair accessible via a wooden walking bridge, too.
When you want to come down to Earth, hop in the car and make the three-minute drive to Hermann, a town steeped in German heritage. It's known for its numerous shops and restaurants and rich history of winemaking. You can experience Missouri's wine scene at any of the seven wineries that make up the Hermann Wine Trail. While on the trail, take a tour of the largest series of underground cellars in North America at Stone Hill Winery. Or, try a tasting flight at Adam Puchta, the country's oldest, continuously owned family winery, dating back to 1855.
---
TINY HOMES
If experiencing the French-countryside lifestyle without hopping on a plane sounds amazing, book a weekend at the Tiny Homes at Baetje Farms. Tucked into the rolling hills of the Forche a du Clos Valley in southeast Missouri, four chic one-bedroom tiny homes make quite the romantic getaway, while the on-site, two-story home (sleeps up to nine) can likely accommodate your entire group. Expect white oak floors, shiplap walls, marble-tiled bathrooms, floor-to-ceiling windows — there's even a babbling brook!
This picturesque spot pairs ridiculously well with the nearby vineyards of Missouri's wine country, as Baetje Farms specializes in crafting artisan goat cheese that has won over 70 national and international awards.
---
COTTAGE
The Waterfront Cottage in Bonne Terre is situated next to a 2.5-acre fishing pond on a secluded 17-acre lot. You can even fish right from your deck! Constructed from hand-hewn logs, the cottage's design floats between aesthetics, equal parts modern and rustic. And when you're in the mood to explore, there are lots of recreational options nearby, from winery hopping to thrifting away the afternoon at the town's antique shops. The cottage's clawfoot tub offers a relaxing way to end the day. It's on the deck. Facing the sunset!
Since there are so few units at each of these places to stay in Missouri, start your planning early to secure a reservation — that's more time to look forward to an unforgettable trip.
Bonne Terre Mine offers truly special caving experiences. You can hop on a boat tour or, if you have your diving certification, embark on an all-out diving package to experience deep-earth diving. Underwater pillars, shafts, archways, walls, and ceilings stretch for miles in all directions — a sprawling maze beneath the town.
---