in paid partnership with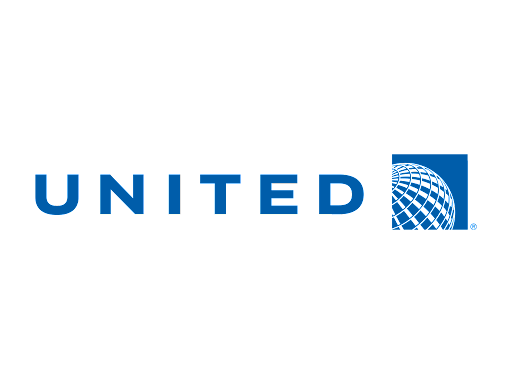 The Caribbean has more than 700 islands, but the one travelers are most likely to visit twice? That's Aruba. Putting the "A" in the ABC islands of the Southern Caribbean, this tiny isle — just under 70 square miles — doesn't waste an inch. The world's most stunning white-sand beaches, arid landscapes full of trade wind-shaped divi-divi trees, historic towns bursting with color, and so many kinds of adventure pack into this paradise, all in perfect 80º weather. It's an undeniably ideal winter escape.
There's another reason travelers look to Aruba, aka "One Happy Island," for their stress-free winter getaways: You can get there on United Airlines from over 200 US airports, with most direct flights coming in at around five hours. In other words, whether you're escaping from New York, Chicago, Houston, DC, or anywhere in between, you're closer than you might think to your happy place. Here's what's possible once you get there.
Book your flight to Aruba on United
You'll soak up that local island flavor…
Once you set foot on One Happy Island, it's happy hour. The traditional island "welcome" drink is the Aruba Ariba, so try to scout out this dushi (tasty) cocktail on day one. You won't find its main ingredient, Coecoei — a liquor similar to agave nectar — anywhere else on the globe.
As for Aruba's food scene, this small island goes big on unique local dishes, too:
Fuel up in the morning at the Dutch Pancake House in Oranjestad, where you'll find a sweet selection of toppings waiting to complement authentic Dutch-style pancakes.
At Zeerovers in Savaneta, you'll order your fish by weight — fried and fresh — and then dive in at picnic tables overlooking the water. If you time it just right, you'll be able to catch the sunset or even watch the fishermen unload their haul straight onto the dock out back.
For an upscale take on Caribbean fare served with a side of history, book a table at Papiamento, in Noord. The menu has familiar favorites as well as adventurous Aruban-inspired fusion dishes for more intrepid eaters. If you're the latter, tuck into a piping hot bowl of the Dutch-Caribbean cheese-and-meat specialty, keshi yena.
And for some cultural flavor, spend an afternoon in San Nicolas, the island's second-largest city. Scope out the colorful street murals on Zeppenfeldstraat, dive deep into local museums (like the Carnival Euphoria exhibition), and check out this tight-knit community's best craft vendors for a meaningful souvenir.
…and soak in 80º waters.
These perpetually warm turquoise waters are great for sunbathing, swimming, and just plain staring at, but if you've ever wanted to test your skill at different water sports, Aruba's the place for you. Consistent Caribbean trade winds and flat, open waters make it easy for beginners to try their hand at kitesurfing or windsurfing, while those with more experience will find a serious challenge on the island's rocky north shore.
Underneath the shimmering surface, excellent snorkeling and diving spots can be found on both the island's east and west sides, from shallow family-friendly lagoons to the largest sunken ship in the Caribbean, the SS Antilla. You can even book pirate-themed snorkeling, sunset, and booze cruises, complete with a rope swing and — a'hoy, matey — a plank.
Jet-skiing, flyboarding, parasailing, surfing, kayaking, deep-sea fishing, and sailing are a few more ways to get happily water-logged on the island. Yoga — on a SUP or beachside at sunset — is a great way to soak in Aruba's "happy place" feeling, too.
You'll find incredible nature everywhere you look.
Yes, the rumors are true: There's a private island just off the coast of Aruba with some friendly pink flamingos. (It's part of the Renaissance Aruba Resort & Casino.) As if these birds' brightly colored feathers don't already stand out in a crowd, wait until you see them pop against a backdrop of white sand and azure-blue waters. It's the kind of memory you'll turn into a print above your mantle.
Then there's Arikok National Park, a vast preserve of desert-like terrain, spectacular caves, and lava formations. Sign up for a guided tour to tackle the rocky paths, stopping to explore gold-mine ruins and secret natural pools.
The towering California Lighthouse stands on the island's northern reaches, a stone watchman dating back to 1910. Climb to the top at the right time, and you'll get a 360º view of the island's blazing-orange sunsets — and maybe even a glimpse of the elusive green flash. That's some serious happy vibes for a $5, no-reservations-required ticket.
You'll scout out nearly indescribable beaches.
Talk about "happy place": All of Aruba's world-class beaches are free and open to the public. Eagle Beach — the island's widest — is routinely voted one of the world's best, with Palm Beach, Arashi Beach, and Baby Beach serving as the main competition. All of them sport idyllic powder-fine white sand and turquoise-blue waters beyond their soft shores.
For anyone in search of a more off-grid beach experience, check out the beautifully jagged coastline and wild, crashing waters at Boca Prins Beach in Arikok National Park. There's also something totally magical about Black Stone Beach, the island's only "black-sand" beach (it's actually black stones, like its name). Aruba is popular with beachgoers, but that doesn't mean you won't find a happy place all to yourself!
Your travels will be stress-free.
You won't find an easier island escape than Aruba, last-minute or otherwise. Here, you won't have to worry about carrying around a phrasebook — English is widely spoken across the island. You also won't need to do any pre-departure money exchanges since businesses readily accept the US dollar. You technically don't even need a rental car; taxis and buses, should you even need them, are plentiful and inexpensive.
Aruba is also one of the safest islands in the Caribbean — and it's outside the standard hurricane path — so you can check that off your list, too. Now all you have to do is find the closest airport with a United flight to get you there.
Book your flight to Aruba on United