in paid partnership with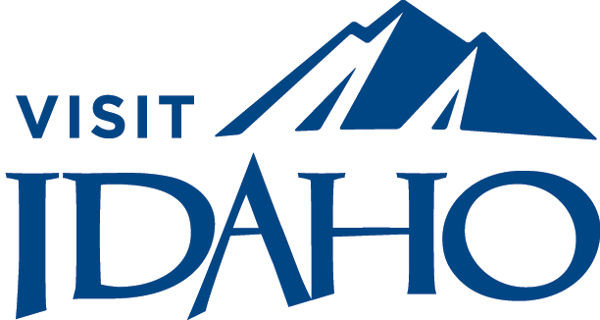 AS A LIFELONG BOATER AND SURFER, I've always lived around places with good water. I was raised in the South with year-round paddling on the Chattooga, Green, and classic creeks of the southern Appalachians. I've lived in the Colorado Front Range with its manky creeks and high desert multi-day floats. I've lived in Seattle, squirt boating epic seams on Snoqualmie and Skykomish. And I've lived in Patagonia, running creeks so pristine you could cup your hand and drink from them when you were thirsty.
Honestly, I couldn't say what the "best" place to paddle is. Or I can actually: It's wherever you're paddling today. That's what counts.
But that said, if you looked at all the options here in the US, Idaho is tough to beat. Check the stats:
1. You have the largest wilderness area in the Lower 48.
The Middle Fork of the Salmon River is a National Wild and Scenic River, a multi-day international classic over 100 miles long with more than 100 rapids. A free-flowing river with a native fishery (king salmon come upriver to spawn from the Pacific over 800 miles away), it also features numerous hot springs, steep canyon walls, and ridiculous wildlife — from martens to bighorn sheep and the occasional bear — along the way, all running through the largest roadless area left in the US outside of Alaska.
Paddlers should check American Whitewater's page on the Middle Fork for full beta, including permit info. For rafters, there are numerous outfitters.
2. You have possibly the best river surfing wave anywhere.
While every river has waves, to find one with sufficient size, steepness, and "catchability" / eddy access for river surfing is very rare. Lunch Counter on the Snake in Wyoming is one notable spot. But at the right levels, Pipeline on the Lochsa is about as perfect as people have found.
Check this sick cinematography and surfing of Pipeline wave:
Beyond just this wave, the Lochsa River is another classic bigwater run with multiple sections and sweet playboating. More beta here.
3. You're in the home of legendary kayaking pioneers.
The man who set the stage for what was possible in modern-day whitewater exploration was small-town Idaho physician Dr. Walt Blackadar. Blackadar became famous for an unbelievably bold solo run of Turnback Canyon on Alaska's Alsek River — these were the biggest rapids and consequences that had ever been faced by a paddler at the time. Although this was the moment that pushed him to fame, his training ground was the bigwater runs throughout Idaho.
Another legend and contemporary of Blackadar's was Rob Lesser, from Boise. Rob was the first whitewater kayak rep in the US, and is considered the "grandfather of freestyle kayaking," organizing the first two rodeos and helping nurture the sport from an early scene through its rapid growth in the '80s and '90s.
4. You have next-level river parks.
We've talked a lot at Matador about the next-level thinking that goes into whitewater parks and the proven economic and cultural benefit to towns that construct them. Great examples of this are the festivals, whitewater industry (shops, product manufacturers), and tourism in Salida or Glenwood Springs, Colorado.
But while first-generation whitewater parks (such as in Boulder or Buena Vista) make for fun and convenient paddling options in urban areas, their pool-drop features are somewhat limited to river running, slalom racing, and rodeo. What really opens up a river park is when the features are both runnable and actually surfable on boards (SUP and traditional surfboards). And there are no better examples than the Boise River Park and Kelly's Whitewater Park on the Payette.
Check this clip of the Payette River Games to see how big-river SUP as a sport is growing.
5. You can get super remote, Patagonia-style adventures on the Selway.
Paddling is one of the last things you can do that truly gets you away from other people and into remote regions. That said, each year places seem to get more crowded.
If you're looking for true remoteness, you can go up to Alaska or down to Patagonia, but there are options right in Idaho that rival those — such as the Selway. It's another National Wild and Scenic River with classic big drops, and the Forest Service limits permits to a single launch per day during the controlled season of May 15 through July 31. The catch? You can boat it outside the window via transport, including snowmobile.
6. You have massive flows and a long season for the West.
Except for high elevation runs like the Selway, the boating season for Idaho rivers is much longer than other places in the West. Typically in Colorado, for example, there will be a June runoff and "orgy" of paddling around the state, and then depending on snowpack, it quickly dies off. Idaho classics have such high volume that you can run them for months, and likely you'll want to wait for levels to drop from peak spring flows anyway. Keep skiing a little longer.
7. You have the deepest canyon in the US.
Hells Canyon of the Snake River is the deepest in the US, reaching more than 8,000 feet from rim down to the water in places. It's also a National Wild and Scenic River with an ideal mix of bigwater rapids if you want a sweet whitewater trip without being "puckered" the whole time.
8. It has the greatest fly-fishing rivers you'll find.
Like the Henry Fork, which has the world's heaviest hatch of giant salmon flies. Or the Salmon. Just think about the name.
9. And you have the Payette. Enough said.
Perhaps the river system with more whitewater options and infrastructure than anywhere else, the Payette anchors Idaho's whitewater recreation industry. Between the North Fork, South Fork, Middle Fork, and Main, there are 13 different sections and as much whitewater as you can handle — or mellow sections — and everything in between. For an overview of runs, flows, shuttle info, etc, scope the Idaho Rivers page at American Whitewater.