in paid partnership with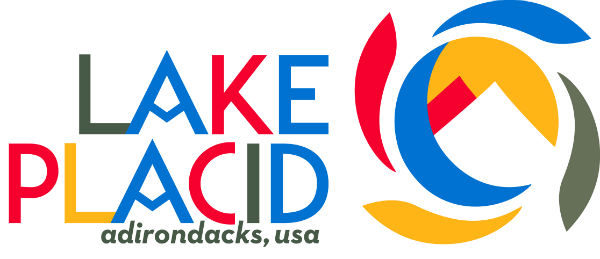 PLACES LIKE LAKE PLACID, NY, are world famous for their traditional winter pursuits — namely, skiing. But there are so many other ways to have fun in the snow. Case in point: fat biking.
If you've never seen a fat bike, imagine a pedal-powered monster truck on two wheels — extra-wide rims and tires slapped on a standard-size bicycle made for outsize fun. These bikes have been around for more than a decade and are starting to draw attention, but it's possible that anyone who doesn't spend their weekends hanging out at trailheads or in bike shops might not yet have caught onto the craze. Not only are fat bikes awesome when you need to ride through snow, they're also great in normal riding conditions, meaning you can do just about anything on these 4-inch tires.
And as the popularity of the sport grows, so do the trail options around the country. Lake Placid stands out for a number of reasons, though: It's a six-hour drive from NYC, it has a great network of trails to ride (including many that are perfect for beginners), and there are multiple spots in town where you can rent a bike and get some essential tips before taking to the snow.
Here's everything you need to know to get started.
All right, so what is it exactly?
Is it really that much different from — and better than — regular ol' mountain biking? Well, yeah. Most mountain bike tires are a little over 2 inches wide; fat bike tires can be double that size or more.
So what's all the extra rubber for? The wider tires give you a larger contact patch to the ground, so you're less likely to go down, especially when cornering. This makes it an ideal bike for less experienced riders who haven't yet mastered the sport, or older riders who crave a bit more stability. You can also ride with much less air pressure — most riders on standard mountain bikes pump their tires to about 30-50 psi, while fat bike riders typically go much lower, though you'll want to experiment based on the conditions.
What's the benefit? The lower pressure allows even more of the tire to grip the ground, which drastically increases the rubber's surface area. That's key for riding on snow, as you'll essentially be able to float over the unstable or icy terrain. In other words, you can go more places in more conditions — places you wouldn't have otherwise considered on your old bike. Another benefit? Squishier tires mean a much more cushioned and comfortable ride on the trail.
Got any tips for beginning riders?
"Even after years, we still get people looking at the bikes and saying, 'Wow, what are those?'" says Brian Delaney, a fat biker and owner of the highly acclaimed High Peaks Cyclery in Lake Placid. "They finally rent one for an afternoon, and they almost always come back amazed at how easy and fun it is."
For beginners, Delaney recommends three things: 1) Look ahead, always. 2) Be loose-y goose-y with your arms. 3) Sometimes less tire pressure is better — play around with it, particularly during your first few rides. Too little air and you risk damaging your tires or rims. But too much air and the bike isn't going to handle as smoothly. Lighter riders need less air pressure, while heavier ones should use more. For riders in chilly climates, remember you might be wearing a lot of warm gear, which adds to your weight on the pedals.
"These bikes aren't just winter bikes, they're bikes that make you a better rider. The big fat tires roll over everything. You can handle it all," Delaney says.
What's the learning curve like?
That said, there are a few drawbacks. Wider tires can make the bike feel like it's lumbering more than a standard mountain bike. And while the bikes make it easier to ride in or over the snow, it's not exactly effortless. You might stay upright more easily, but you'll still be muscling your way through snowdrifts.
And that's exactly why form is very important. Particularly when riding on uneven terrain, Delaney recommends keeping light pressure on the handlebars and front wheel. Essentially, you'll want to keep lifting the front wheel of the bike so it floats over the ground, not digging into it. When turning, lean your body in your desired direction instead of steering, so you'll stay on top of the snow. Riding in the snow is a lot like cross-country skiing, except on wheels — you're going to get a full-body workout.
Also, if you're riding your favorite trails in more than a few inches of snow, realize it's going to take a lot longer than the same trail would on a beautiful 70-degree day. Prepare for the elements — invest in some insulated riding boots, gloves, tights, and other winter-weight clothing. 45NRTH and Pearl Izumi are great places to find the appropriate gear, or a budget option is to re-purpose some of your ski gear.
How much does it cost?
Like most winter sports, this isn't a cheap hobby when taken seriously. And it'd be crazy to drop $2,000 on a bike you don't even know you'll use or, quite frankly, enjoy. The solution: Rent one for a day.
Though fat biking is still an up-and-coming sport, more and more gear rental shops are catching on. High Peaks Cyclery rents them for $50 for three hours or $85 a day (or for an hour out on Mount Van Hoevenberg); Placid Planet does 4-hour or full-day rentals, too. Stop in, gawk at all the mountain bikes, triathlon bikes, road bikes, cruisers, and the racks upon racks of gear, and then settle on whichever fat bike is calling your name. (High Peaks also runs fat biking tours, all gear included…hot cocoa, too).
If you love it and want to take the leap, most independent bike retailers stock various types of fat bikes. Pro suggestions include the roughly $1,700 Trek Farley 5 for experienced riders who may be new to the fat bike scene. It's aluminum, so it's fairly light for the price. You'll probably want to avoid heavier steel bikes that have a greater likelihood of rust and will weigh you down in the snow. If you're looking for a fat bike to use year-round, the Salsa Bucksaw (starting at $3,500) is available in both carbon and aluminum, and its full suspension makes it perfect for shredding single-track in the warmer months.
Where should I ride?
It's time to hit the trails. In the Lake Placid area, Henry's Woods is an awesome option in mid-to-late winter, as it's popular with hikers and their weight packs down the snow, giving you optimal terrain for riding. The plentiful trees also do a good job of shading the snow, so you don't have to worry as much about a slushy afternoon.
Another spot to check out is the Peninsula Trails, right on the shores of Lake Placid and built around a bunch of old access roads. Start out on the Boundary and Lake Shore trails, both good for beginners, and explore from there. If it's cold enough, there's a layer of snow, and you're feeling confident (and you have a helmet, of course), ask an expert in town — the lake could very well be frozen solid enough to go fat cruising on the ice.
To round out your fat bike experience in Lake Placid, it's best to take a note from the pros. If you've timed your visit right, you'll be in town for the Empire State Winter Games…either as a competitor or just a spectator. Last year's Games drew more than 1,600 athletes to the region. This year, the event will include three biking competitions — a cross-country course, a fatter version of a cyclocross race, and an enduro — taking place over three days in early February. You can definitely expect these events to grow as more and more folks get turned on to the awesomeness that is fat biking.