in paid partnership with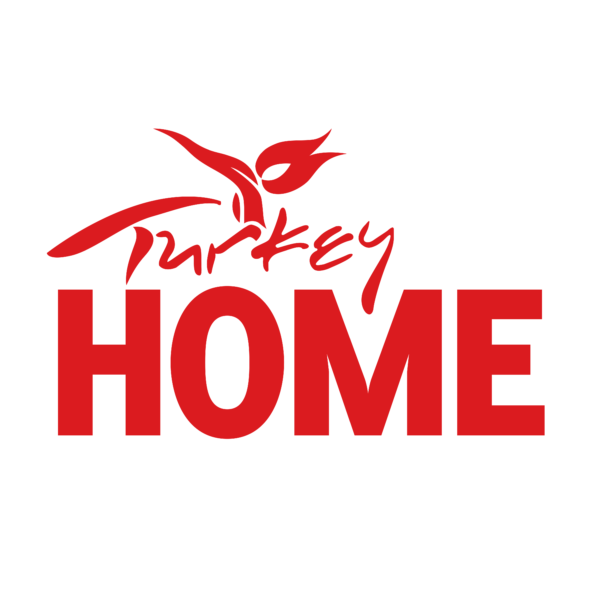 EDITOR'S NOTE:
In the fall of 2015, Matador sent a team from
The Buried Life
to explore Istanbul and Turkey's Black Sea region. What they found was a part of the world that Western travelers don't often think about…and why that's such a shame. Here are some highlights from their trip.
All photos courtesy of The Buried Life.
1. Sail or take a sunset ferry between two continents.
It's easy to do this every day when you're in Istanbul, and is a great way to see a lot of the city and capture incredible photos. In our case, we were lucky enough to be there during the Extreme Sailing Series' Istanbul event and were invited to join Team Turx — powered by Turkey Home — on their boat during the actual race. These things go 33 miles an hour!
2. Get lost in Istanbul.
One of the best parts of entire trip was getting lost in the streets in Istanbul and taking pictures. We found so many hidden little spots and met so many interesting people. Having no itinerary and no map is a fun way to see this city.
3. Haggle at the Grand Bazaar.
Don't miss Istanbul's Grand Bazaar. There's a ton of unique things to buy, and all the vendors love to haggle — not in an aggressive way, though, and as they say, don't be scared to walk away because they'll often run after you five minutes later and give you a stellar deal. We bought a full Turkish rug, and the vendor was able to squeeze it into a tiny bag that fit in the airplane overhead.
4. Get the royal treatment at a 500-year-old Turkish hamam (bathhouse).
You'll never feel cleaner, if you don't mind someone scrubbing you down for an hour with an "exfoliating mitt" (kese) made of silk or goat hair. You'll pay $50USD for the experience, with tea served afterwards and the distinct feeling that you're living like a sultan. Of course, if that isn't enough, you can actually dress up as a sultan at Istanbul's Galata Tower.
5. Explore the Blue Mosque and Hagia Sophia.
Not that you'd ever consider skipping these iconic sites on a trip to Istanbul, but trust us: It's an incredibly powerful experience. We recommend finding a good guide for the Hagia Sophia to help you bypass the lines, but however you do it is worth the effort to see its beautiful Byzantine mosaics side by side with Islamic calligraphy. And then there's the Blue Mosque, one of the most impressive buildings I've ever seen. Plan your visit to fall outside of prayer times so you'll be able to get in.
6. Visit a Black Sea tea factory to see how tea is made (and drink tea afterwards, of course).
I had no idea how tea was made. It's actually a long and in-depth process that's been perfected over thousands of years. And the Black Sea region is the place to see this process in action — pretty much all the tea that's produced and consumed in Turkey comes from this part of the country.
7. Trek the Turkish Alps (Pokut Yaylası) on the Black Sea coast, sleeping at 7,000 feet.
We drove to town called Ayder and spent the night there. The next day, we climbed up to 7,000 feet (29,000 steps, according to my iPhone). We drank from fresh streams, ate mountain honey, and dodged mountain bears.
8. Check out Zilkale castle in the Fırtına (Storm) Valley and try some Turkish cheese fondue.
Coming upon Zilkale was a very nice surprise — it was raining and the castle appeared out of the clouds. We explored the structure, climbing all over it (likely to places we weren't supposed to be, but no one seemed to mind.) Afterwards, we warmed up with the famous local cheese fondue (muhlama).
9. Visit the village of Kuşköy and learn their ancient whistling language.
This place was hard to get to but definitely worth the journey. Kuşköy is a village located between Trabzon and Giresun in the Black Sea region, way up in the mountains. For hundreds of years, its residents have used a whistling language called kuş dili ("bird language") to communicate over long distances. What's really cool is that it actually imitates the characteristicly melodious intonations of spoken Turkish. And it definitely carries — we had a kid on a hilltop miles away take off his hat and jump in circles on one leg in response to our whistling.
Photos below by Alexander Miller
10. Fly a hawk.
They've been hawking in the Black Sea mountains for hundreds of years. The birds are beautiful and, interestingly, we learned they don't keep the falcons year round; instead, they catch them each year, train them, and then after a month or so return them to the wild so they stay wild.