in paid partnership with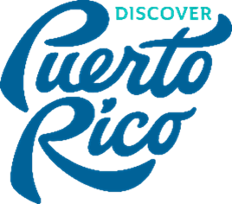 RESORTS, BEACHES, OLD SAN JUAN — these Puerto Rican mainstays are enough in themselves to make the "island of enchantment" one of the top vacation spots anywhere. But there's also a family-friendly, something-for-everyone aspect to Puerto Rico that most travelers don't see when they first step off the plane.
Within the capital and all around the island, you'll find a place full of history, flavor, and that special island quality that keeps people coming back. It's found in the sleepy surf town of Rincón, in the remote foggy peaks of Utuado and Jayuya, and in the bright bioluminescent Mosquito Bay in Vieques. That's the raw side of Borinquen — the perfect complement to the standard tourist fare.
1. There are island getaways within this island getaway.
When locals want to relax and get away, they take a ferry from Fajardo (or fly from Ceiba or San Juan) and head straight to Vieques or Culebra, small islands off the main island's eastern shores. Flamenco Beach, Zoni Beach, and off-the-grid Playa Tortuga in Culebrita are awesome spots on Culebra. The old tanks on Flamenco Beach are perfect for boosting your Instagram cred — picture old military equipment sunk into the sand for the past 40 years, backlit by Caribbean sunsets. On Zoni Beach, watch out for sea turtle eggs (the nesting areas are usually cordoned off by volunteers).
It's worth the trip to Vieques just to see Mosquito Bay (a bioluminescent bay — awe-inducing for kids and adults alike), to lounge under palm trees at Media Luna Beach or Navio Beach, or to check out the wild horses roaming freely on Sun Bay Beach. As evening falls, head to La Nasa (Vieques) or Mamacita's (Culebra), both local favorites for salsa dancing.
There are plenty of mini-getaways on the main island as well. On the south coast, you can go to Ponce and take a ferry to Caja de Muerto (Coffin Island) for a day trip to explore the islet's crystal waters and rocky terrain. Not far from Ponce, there are mangrove canals and seaside restaurants in the town of Salinas. On the east coast, check out Seven Seas, a great place to bring a grill or a picnic, or Luquillo Beach, where there are a variety of food vendors on standby. These are all good family-friendly options.
2. There's hands-on history the kids will love.
A family road trip around Puerto Rico won't be forgotten quickly, especially if you plan a visit to a plantation or a local farm. There's everything from centuries-old coffee plantations like Hacienda Buena Vista in Ponce, to the horse breeding and training farm Hacienda Don Carmelo in Vega Baja, to Hacienda La Esperanza in Manatí, a 19th-century sugar plantation.
Schedule a tour at any of these and get a feel for rural Puerto Rico — the side of the island not everyone experiences. It's a great way to mix it up, especially if your kids need a change of scenery.
3. Rincón is the quintessential surf town.
If you're into surfing movies, you're probably familiar with the tableau of bleached-blond-from-the-sun dudes walking barefoot around town with surfboards in arm — that's basically Rincón every day. This municipality on the island's west coast is also the perfect snapshot of a sleepy Puerto Rican town of decades past, with a few gringos here and there.
Follow route 413 and you'll reach some of the best spots in Rincón: Ensenada, Steps Beach, the Lighthouse, and Domes Beach, and almost anywhere is a good place to watch the sunset put on a show. Bring bags or baskets with you to pick up mangoes from the fruit trees that line the roadside. Sit back and relax next to a row of almond trees on Tres Palmas Beach — a great spot to watch surfers on waves that reach 25 feet in the winter months.
4. Panadería culture means you're set for breakfast, lunch, and people watching.
Panaderías (bakeries) function as gathering places in the morning and midday hours, and serve pastries, coffee (the crazy good kind), and hearty breakfasts and lunches. Some tried-and-true favorites are Kasalta in San Juan, Ricomini in Mayaguez, and Moncho Pan in Río Piedras.
There are countless panaderías around the island, and it's hard to find a bad one; don't be afraid to stop spontaneously for some café con leche and a pastry when you see one tucked along the side of the road. Added bonus: You can sample great Puerto Rican flavors without breaking the budget.
5. There are festivals island-wide and all year long.
There's a festival for almost everything on this island: an orchid festival, a pineapple festival, a beer festival, a beer AND pizza festival, a sugarcane festival, a food truck festival…and the list goes on.
The most anticipated party of the year is the San Sebastian Street Festival, with a colorful parade, dancing, local cuisine, and the handiwork of local artisans for sale. The festival has attracted thousands of people to Calle San Sebastián in Old San Juan annually since the 1970s. It started as a community fundraiser and is now one of the defining moments of "winter" in Puerto Rico. The festival is well worth scheduling a trip around, and happens every year around mid-January.
6. The best rum in the world is right here.
Puerto Rican rum is a key ingredient in a variety of local drinks — you don't have to look further than the Puerto Rican-born piña colada, although you certainly can. Bacardi is a good staple, but give DonQ (a local favorite), Palo Viejo, Ron Llave, and Ron del Barrilito a try for some variety you won't find at your liquor store back home. You'll want to max out your duty-free allowances as soon as you realize you haven't really had rum until you've had Puerto Rican rum.
7. There's layer upon layer of history here.
La Mallorquina, a famous Spanish restaurant in Old San Juan, opened 150 years ago. That's a lot of paella and asopao served (Spanish-style rice and Puerto Rican, gumbo-style soup), but it certainly doesn't end there. We also have a 500-year-old fort called Castillo San Felipe del Morro; the Catedral de San Juan Bautista, one of the oldest cathedrals in the Western Hemisphere; Porta Coeli, in San Germán (a town full of colonial architecture), one of the oldest churches on the island; and the Tibes Ceremonial Center, in Ponce, a complex where pre-Taíno cultures dating back to 25 AD (the 2,000-year anniversary is coming up!) used to live.
That last one is considered one of the most important archaeological discoveries in the Caribbean, making for another real-life learning opportunity that the kids will always remember.
8. Even where you sleep has a story.
With a little research, you can find some pretty amazing places to stay, from treehouse hotels (Rincón) to inns that take hospitality to another level. Casa de Amistad in Vieques is a neighborhood home turned guesthouse where the owner, Owen, welcomes you, helps you settle in, and then invariably becomes your friend and shows you around. Or try Hotel El Convento in Old San Juan, a 17th-century Carmelite convent-turned-hotel frequented by Ernest Hemingway and Rita Hayworth.
9. The island's natural areas pack a punch — and they're all family-friendly.
Puerto Rico's natural wonders aren't just pristine beaches. There's also the Camuy River Cave Park (carved out by one of the world's largest underground rivers), the Parguera Natural Preserve (which includes one of the more elaborate coral reef systems in Puerto Rico), and the El Yunque National Forest (the only tropical forest in the US National Forest system) — and that's just the beginning.
The island is only a little over 100 miles long and 35 miles wide, and can be circled by car in less than a day, making it possible to explore mangrove forests, caves, coral reefs, and the manatees, coquis, and bananaquits that live in them. Head out spelunking or zipline through jungle canopies before you call it a day. We may be tiny, but the possibilities are endless once you start looking for them.
10. You'll experience salsa dancing at its best.
Our salsa scene is unparalleled, whether you're looking to dance all night long or just take in the music and watch. Head to Nuyorican Cafe on San Francisco Street or La Factoria on San Sebastian Street, both in Old San Juan, for some salsa de la gorda (old-school style). If your dancing skills are more robotic than tropical, get to Nuyorican on a Wednesday night and they'll teach you some life-saving moves to bring back home — or to showcase the next night to the live bands they host regularly.
And if you want to take your salsa experience beyond dancing, check out the Salsa Route, a series of walking tours through Old San Juan and Santurce that explore Puerto Rico's musical history. You'll visit old record shops, monuments, murals, even bars and restaurants that bring salsa's story — and Puerto Rico's culture — to life.