in paid partnership with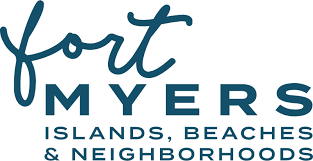 IF YOU WANT TO MAKE your fishing buddies jealous, tell them you're heading to Florida. If you want to make them green with envy, tell them you're going to The Beaches of Fort Myers & Sanibel. These are storied waters, and any serious angler knows what a fishing trip to Southwest Flordia entails.
1. Captaining your own boat in a mixture of fresh and salt water
Cast to snook in the mangroves, redfish on the flats, or seatrout in the rivers, and do it all in your own time and style by renting a boat from Pure Florida. The islands just offshore of Fort Myers/Cape Coral are internationally renowned for tarpon, snook, redfish, barracuda, and cobia, as the freshwater from the Peace, Myakka, and Caloosahatchee Rivers blends right here with the salt water from the Gulf of Mexico.
Bonus: All of Pure Florida's boats are equipped with GPS units, so you can spend more time fishing and less time navigating.
2. Renting your own "fishing camp"
Though tarpon migrate along Sanibel Island from March through June, winds can be tricky in March and April. That means May and June are justifiably primetime for fishing around these parts. If you come a little earlier, yes, you might need to dodge the March and April breezes, but a springtime excursion can supply that much-needed escape from it all on waters that feel like your own.
Your best bet is to stay awhile and rent a cottage through Beach Cottages of Sanibel, a two-property collection of more than 50 quiet, colorful cottages situated on both the gulf and the bay. And who knows? Maybe you're about to enjoy a sundowner on your deck and you spot some cruising 'poon. Grab your rod and enjoy your cocktail after you land one from the sand.
3. Fishing, sleeping, and breathing tarpon day and night
We fishermen are drawn to places with fish names like a snook hits a MirrOlure, so how could we not wind up at the Tarpon Lodge & Restaurant? Anglers fishing Boca Grande Pass, the tarpon capital of the world, have stayed in the Tarpon Lodge since it opened in 1926. Hire a charter or take the water taxi Tom Thumb to Cabbage Key, Useppa Island, Boca Grande, Cayo Costa, or Captiva Island. Once there, you can walk the beaches and scout for seatrout, reds, and snook. A post-trip Dark 'N Stormy never hurt anyone, either.
4. Fishing three different spots — practically at once
The Westin Cape Coral Resort at Marina Village, in Cape Coral, has a marina with a full fishing fleet a walk away at the Tarpon Point Marina. It's a year-round fishery, where spring and summer anglers focus on tarpon and grouper, and year rounders concentrate on amberjack, cobia, black drum, sheepshead, and triple tail. Fish the Intercoastal, barrier island back bays, or the gulf — it's your choice.
5. Focusing on the three Fs: Fishing, family, and fun
To squeeze in some fishing action while on a family or group vacation to Fort Myers Beach, check out the Pink Shell Beach Resort & Marina. While the non-anglers are lounging around the pool or standup paddleboarding in the ocean, you can walk the beach in front of the hotel and find snook, tarpon, redfish, and spotted seatrout. Offshore charters for bonito, permit, cobia, and Spanish mackerel are a stone's throw away.
6. Fishing inshore, offshore, and everywhere in between
Captiva's 'Tween Waters Inn Island Resort & Spa comes by its name honestly — it sits perfectly between the gulf and the bay. To fish the gulf you'll need a boat, but to hit the bay, just walk down to the on-site marina and pick up a canoe. You'll be fishing mangrove tangles and oyster bars in minutes. Spring and summer are peak for tarpon, snook, and redfish, but the other seasons are excellent if you want to make a run offshore.
7. Getting snookered at the J.N. "Ding" Darling National Wildlife Refuge
If you're looking to do some kayak fishing, head to Tarpon Bay and the J.N. "Ding" Darling National Wildlife Refuge. This mangrove ecosystem is full of fish, mostly snook in the mangroves and redfish in the channels and on the flats. Don't overlook the area's name either — you'll certainly find laid-up tarpon in Tarpon Bay. Located just at the other end of the Sanibel Causeway in Punta Rassa, the Sanibel Harbour Marriott Resort and Spa is a great midpoint between the wildlife refuge and the nightlife and other activities back on the mainland.
8. Walking and wading to find the day's treasure
There are so many options on and near The Beaches of Fort Myers & Sanibel that you really don't have to do much other than go — there's outstanding walk-and-wade fishing on the beaches for many different species. Common targets are the backcountry slam of snook, tarpon, and redfish. Add a mix of spotted seatrout, sheepshead, crevalle jack, and snappers, and the odds are high you'll find a fish to catch. The inshore texture created by the many barrier islands, estuaries, and passes are easily accessed by boat or by boots.
9. Holding fish captive on Captiva
Located at the very tip of Captiva Island is the South Seas Island Resort. You can catch fish right off the dock or walk the resort's 2.5 miles of shoreline, and here you'll find redfish, Spanish mackerel, grouper, or mangrove snapper all in good supply. The resort's proximity to the back waters of Pine Island Sound and San Carlos Bay means that with a short boat ride you can work the mangroves for spotted seatrout, reds, snook, ladyfish, and tarpon. Charter boats depart from the resort's dock, too.
10. Hitting the freshwater canals in Cape Coral
If your view is that salt water is for diving and swimming and freshwater is for fishing, you've come to the right place. Largemouth bass, calico bass, bluegill, shellcrackers, and catfish respond well to stick- and crank-baits, flies, soft-plastics, and live bait. Hit the freshwater canals in Cape Coral, the Caloosahatchee River, and the many area lakes and ponds. Don't overlook the ponds on private property — while permission is needed, it is frequently granted.
11. Sampling the diversity of the area's offshore fishing
Fort Myers' proximity to good offshore fishing makes for great diversity. Common targets in this part of the Gulf of Mexico include bonito, barracuda, cobia, and Spanish and King mackerel. Occasional sharks are caught, as are tripletail, which gather around weedlines. In a way, visiting The Beaches of Fort Myers & Sanibel is like having dealer's choice; the only difference is that with the tremendous variety of species to catch and methods in which to catch them, no one loses. Except for maybe the fish.