in paid partnership with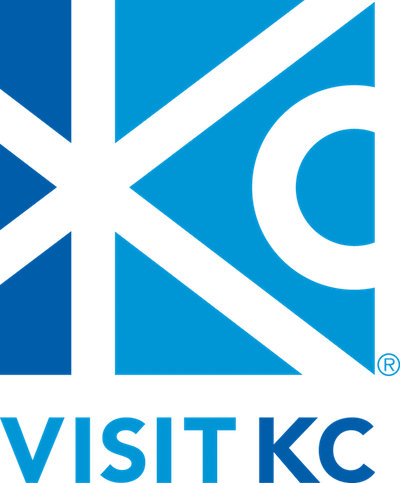 KANSAS CITY: where big city vibes meet hometown pride and everyone wears their "I'm from KC" label like a badge of honor. It's a city with a bygone golden age that's now poised for a new one. It's a city full of people excited to be here, a city that's starting to make waves and attract some serious attention. It's a city full of well-kept secrets, and now we're ready to show them off. Here's a start.
1. Artists and creative types belong here.
"Making it" as an artist is a tough gig, but it's not a pipe dream in Kansas City. Have a knack for turning barn wood into bookshelves or transforming windowpanes into picture frames? You can set up shop in the West Bottoms. Want to see your watercolor landscapes hung on a gallery wall or fill up a studio with your hand-thrown vases? Head to the Crossroads Arts District.
Kansas City is rich with resources for artists and artisans and full of people who love to buy things tagged with "Made in Kansas City."
2. We specialize in all the libations.
Boulevard Brewing Co. started making beer aficionados out of us back in 1989. Our local establishments still pour copious amounts of Pale Ale and Unfiltered Wheat, but Boulevard got us ready for a brewing renaissance that has since brought us names like Torn Label and Kansas City Bier Company, where you'll find more artisan German-style beers than you knew existed (plus pretzels and wurst, obviously).
But we don't stop at beer. The pre-Prohibition J. Rieger & Co. has risen back to life, bringing us smooth Kansas City Whiskey, served best under the dim lights at Manifesto, a speakeasy hidden in the Rieger Hotel Grill and Exchange. Tom's Town Distilling Company serves up KC's very own vodka, bourbon, and gin. And we have a dedicated trail linking wineries starting in Downtown Kansas City and stretching 70 miles east into Missouri.
3. We support our entrepreneurs.
Google gifted us Fiber and we ran with it. Now that we're operating on some of the fastest internet in the world, startups are flocking to the area to take advantage of it. The city has embraced this startup culture, building a whole village of people and resources ready to help any entrepreneur with a good idea and a lot of grit get off the ground.
Oh, and we have free wi-fi basically floating in the air downtown, spanning a 50-block area (the largest in the world). Yeah. And you thought Silicon Prairie was just a play on words.
4. Our skyline isn't any old Midwestern skyline — it includes an opera house.
Operas, ballets, and world-class theater productions sell out at the Kauffman Center for the Performing Arts on a regular basis. The double half shell, concrete, and stainless steel building is one of most dramatic sights in Kansas City's skyline, and the production lineup is just as impressive — and diverse. This year's includes everything from food tastings to The Nutcracker to Boy George.
5. Food here is about more than just barbecue.
Barbecue is the heartbeat and lifeblood of our food scene, but if you come to Kansas City and never venture more than a few steps from our pitmasters, you'll be missing out. We do fine dining, we do international, we do sushi. Our farms are so close to our tables, even the most amateur "foodie" can taste the freshness in our meat and produce.
Hint: Order anything that Port Fonda is serving up from its wood-burning oven. Just be prepared to look at all other Mexican restaurants as inferior for the rest of your life.
6. Our public transportation just got better (and smarter).
Sections of Kansas City are pretty pedestrian friendly, but navigating from one neighborhood to the next on foot isn't the ideal way to get around. Good thing we now have a streetcar to whisk us from River Market to Union Station with stops at all the major attractions in between.
During peak hours, the KC Streetcar is never more than 10 minutes away, it's easy to figure out, and it's totally free to use. What's more, it runs on that same world-class technology you'll find in the rest of Downtown KC, with sensors that can detect you waiting for it and lights that brighten and dim when needed (and the entire route is in the free wi-fi zone). What's your city's public transit system like?
7. Sports are a family affair…
Go to any Royals or Chiefs home game and you'll see Kansas City's biggest family. No matter how hot or how cold the weather, or how good or bad the team's record, fans show up. Tailgating begins hours before game time. Strangers who park next to each other become best friends by the time the meat is smoked and the barbecue hits the plate. And when the Royals take the crown, parade day turns into a city-wide holiday. Note to tourists: If the Royals have taught us anything, it's to never leave before the ninth is over.
8. …and mansions are a public affair.
Woven throughout Kansas City's blue-collar, by-the-bootstraps history is another story — one of big business, old money, and maybe even a few mobsters. Out of that money came mansions, and now many of those mansions are open for us to visit and ooh and aah at all their fancy details and early-20th-century charm.
Corinthian Hall houses the Kansas City Museum in a Beaux-Arts-style mansion, complete with all the pillars and crown molding you can dream up. For a longer visit, you can book an overnight stay at the Oak Street Mansion, or wine and dine guests at your next big event in the Loose Mansion or the Simpson House.
9. We've got tons of ways to stay active.
There are countless fun and unique ways to break a sweat in Kansas City. The Cave Bouldering Gym takes rock climbers inside and 10 stories underground to get their bouldering fix. River Run Rentals puts paddlers in kayaks and canoes on the Missouri River. And there are plenty of places to go for an awesome run or hike, ranging from paved paths around the city to scenic trails that wind through the woods.
10. We know how to tell a good story.
People in Kansas City love to hear good stories, so they built a community to help people share them. Entire organizations like The Writers Place and The Story Center exist to help authors, writers, poets, and speakers hone their storytelling abilities. Workshops bring professionals together to collaborate, story slams let them show off their skills, and local publishers can help put your words in print.
11. Jazz is still going strong.
Jazz is no Kansas City secret: It's been a cornerstone of life and culture here for just shy of 100 years. What a lot of out-of-towners don't know, though, is there are still dozens of thriving jazz clubs and bars in Kansas City.
Perhaps the best kept secret in local jazz is the Mutual Musicians Foundation. Established in 1917, this National Historic Landmark is credited as the birthplace of the swing era of jazz and hosts the longest-running jam session ever. It began May 5, 1930, and still goes down after midnight every Friday and Saturday, with liquor and live jazz into the wee hours (one of the only places to have a license allowing this). When the other jazz clubs close up on Friday and Saturday nights, musicians head here to continue jamming until the sun starts to rise.
12. Kansas City takes care of people.
No matter how big Kansas City gets, how fast it grows, or who moves in next, Kansas City will always be a place with the unwritten rule of "take care of your neighbor." There's an understanding that locals have a responsibility to welcome newcomers. There's a shared narrative that anyone can make it here, everyone has a friend here, and no one gets left out. That's how we do Kansas City.